2017 OCTOBER 9

UK and Ireland preselections
Six strong contenders for the UK and Ireland national selections will show their finest skills at the preselections of the World Chocolate Masters. Their creativity and craftsmanship will be pushed to the limit, their ability to transform chocolate extensively tested. But who will be crowned the undefeated chocolate champion and take home a well-earned ticket to the finals?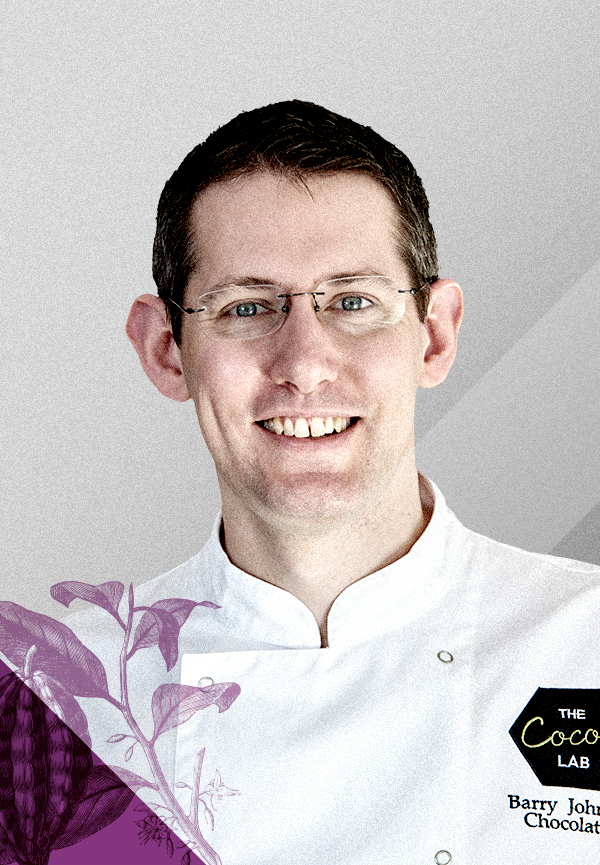 Barry Johnson
Meticulous master
---
Age: 
Nationality: British
Work: Chocolate lecturer at The National Bakery School at London South Bank University
Both a passionate chocolatier and pastry chef, Barry has won many national and international competitions. He trained at The Connaught Hotel and Raymond Blanc's Le Manoir aux Quat' Saisons as a pastry chef, but became increasingly interested in chocolate while working at The Wolseley, Harrods and at the Jumeirah Hotel as Head Pastry Chef. He would take on his first role as a chocolatier at Dorchester Collection's Coworth Park Hotel, helping them win a Michelin star.
• Started his brand 'The Cocoa Lab' in 2016, specialising in expertly crafted chocolates
• Winner of the 2014 UK Pastry Open 'taste'
• Achieved the highest marks at the 2014 European Pastry Cup
---
Follow on Facebook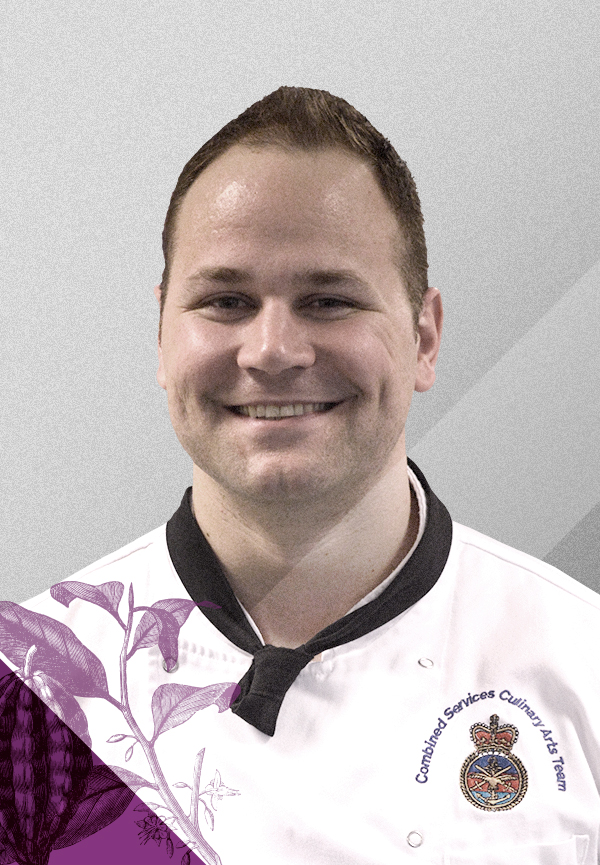 Ian Mark
Pilot's eye for detail
---
Age: 
Nationality: British
Work: Chef instructor in the Royal Air Force
Since joining the Royal Air Force Buffet Team in 2010, Ian has achieved numerous gold medals at EXJC as a mentor for chef students. His competitive spirit has earned him substantial recognition over the last 10 years. Ian's international achievements include gold medals at The Culinary World Cup in Luxembourg and The Culinary Olympics in Erfurt.
• RAF Senior Chef of the Year 2015
• Best Senior Competitor and winner of the RAFA tray at EXJC 2014
• Chairman's Award and Best in Show at EXJC 2010
• Mentor of the British Culinary Federation Team for the Cambridge Culinary Competition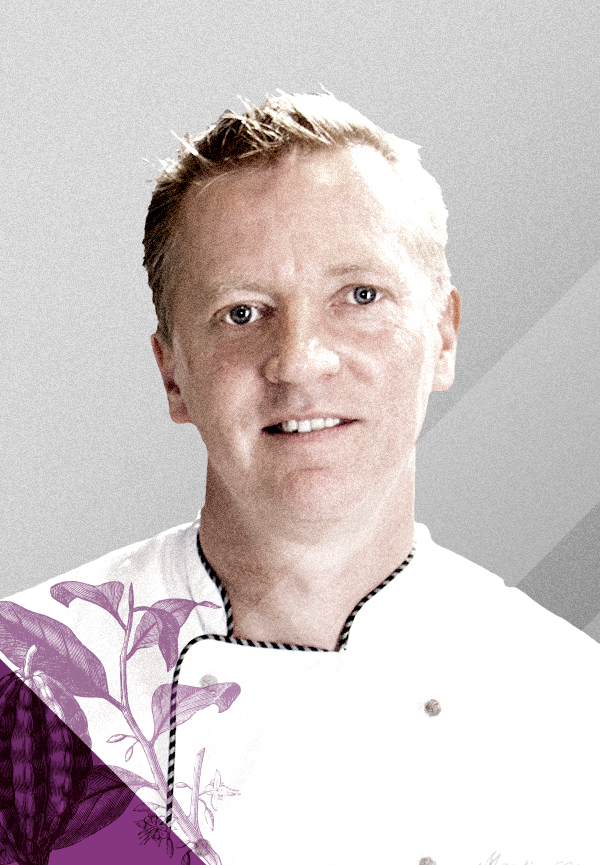 Martin Chiffers
Experienced taste traveler
---
Age: 
Nationality: British
Work: Author and International Pastry Consultant at 'Chiffers' Pastry Consultants
For over 32 years, Martin has been working in the hospitality industry at some of the World's most famous hotels and F&B operations in London, Singapore, Korea and Dubai. By working in Asia and the Middle East for 12 years, he gained a wealth of experience in foreign cuisines, regional patisserie and trends from all over the world. Martin's repertoire of desserts and pastries includes everything from breads to chocolate pralines en showpieces. He has won numerous gold medals at prestigious international competitions in the UK, France, Switzerland, The United States, Singapore and Dubai.
• Winner of the European Pastry Cup Coupe du Monde in 2012 and 2014
• Renowned judge, coach and demonstrator for (inter)national chefs
• Winner of the Caterer Awards Middle East in 2010
---
Follow on Facebook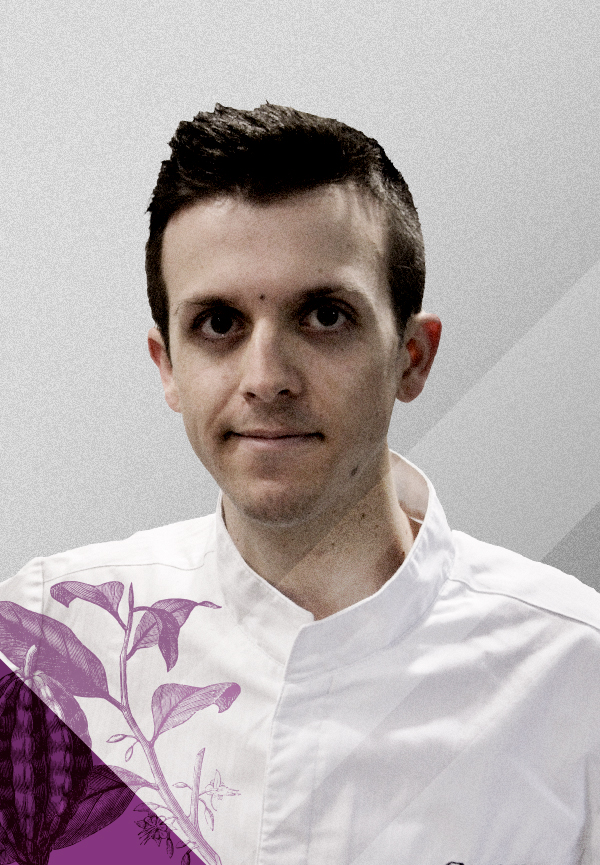 Quentin Bechard
Up and coming creative
---
Age: 
Nationality: French
Work: Pastry Sous Chef at Baxter Storey
Pastry-lover, chocolate sculptor, flavour matcher, ... Quentin has been exploring chocolate since he was 17 years old. During his apprenticeship, he participated in a number of competitions in which he demonstrated his love for carefully crafted chocolate. After graduating, he came to London to develop his chocolate skills to the fullest.
• Winner UK Junior Chocolate Master 2015
---
Follow on Facebook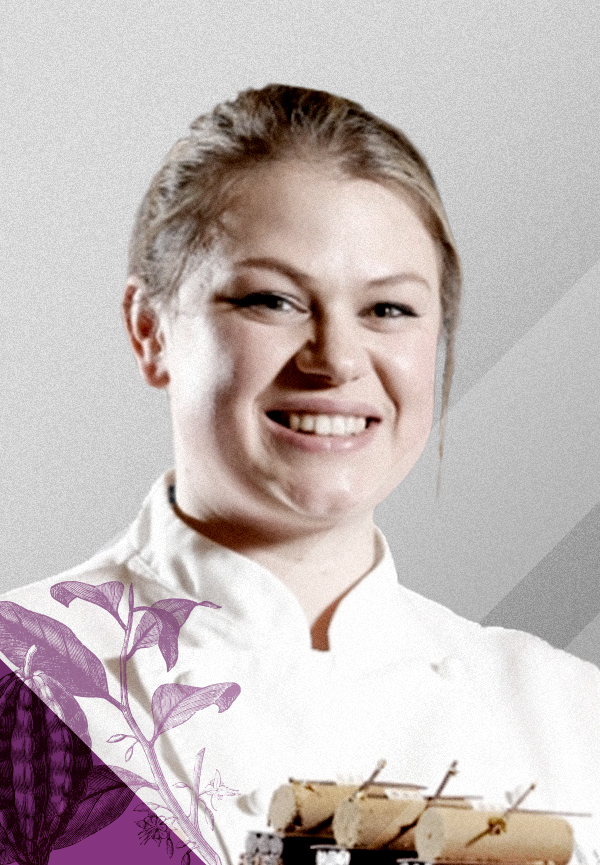 Sarah Frankland
Pastry specialist
---
Age: 
Nationality: British
Work: Head Pastry Chef at Pennyhill Park Hotel & Spa
To pursue her dream of becoming an exceptional chef, Sarah enrolled in a pastry apprenticeship at Westminster. Soon thereafter, she got her first job under Michelin starred chef Angela Hartnett. At William Curley, Sarah worked her way up to become Head Patissier. In 2013, she started working as Head Pastry Chef for Yauatcha Soho and then took on Yauatcha City in 2015. Just a year later, she would become Head Pastry Chef at the 5 star Pennyhill Park Hotel & Spa.
• Acorn Award by The Caterer Magazine in 2012
• William Heptinstall Scholarship in 2010
• Academy of Culinary Arts Awards of Excellence in Pastry in 2008
---
Follow on Facebook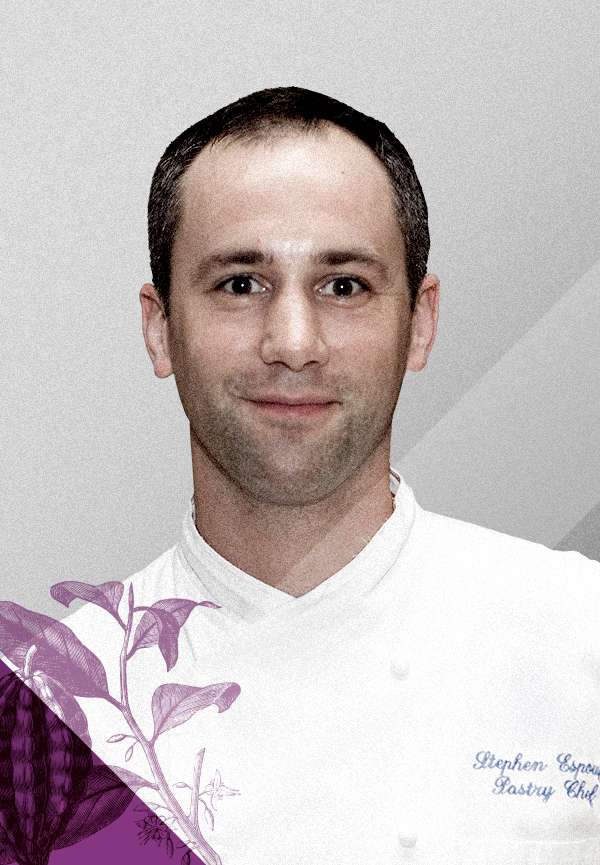 Stephen Espouy
Untameable explorer
---
Age: 
Nationality: British
Work: Executive Pastry Chef on the Royal Yacht Britannia in Edinburgh
Stephen oversees the pastry production for exclusive evening events and tearooms on board of the Britannia. After graduating in Hospitality Management, he started his career in Edinburgh by opening a chocolaterie with his father. This was followed by opening of brand-new a chocolate concept in the Middle East. Before returning to Edinburgh, Stephen became the Executive Pastry Chef for Ritz Carlton, leading teams in Dublin and Qatar.
The UK and Irish national qualifying rounds take place at:
Vincent Square
London
SW1P 2PA
For more information:
+44 870 060 9800