2021 januari 21

ukraine preselection
It's all eyes on our contestants for another thrilling National Selection day of the World Chocolate Masters. On the 21st of January 2022, Ukraine will crown its Chocolate Master who will defend their nation during the World Final.
What does #TMRW taste, look and feel like according to our contestants? The jury is up for a though decision.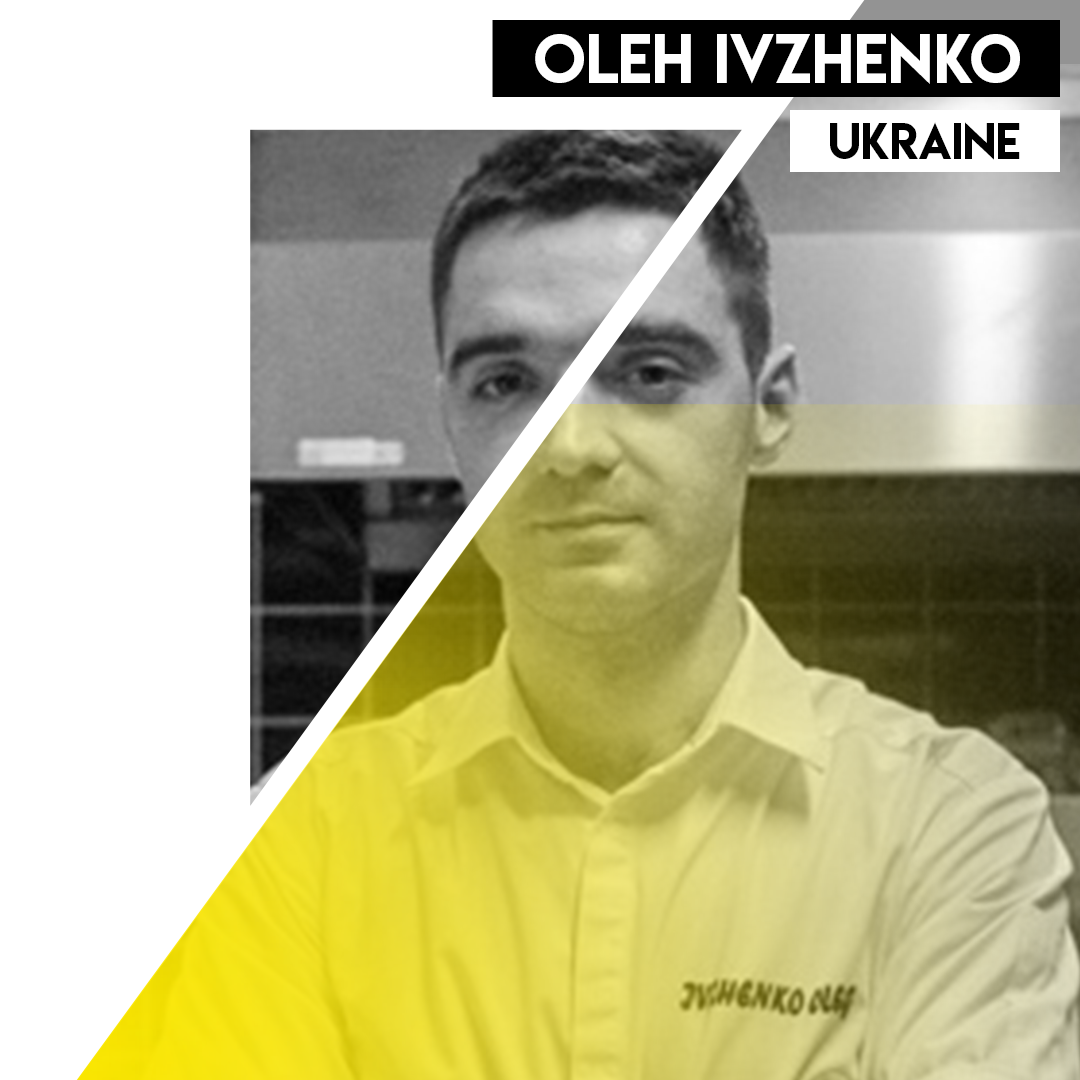 Oleh Ivzhenko
---
CURRENT PLACE OF WORK
Unemployed
FORMER WORK AND ACHIEVEMENTS
- Executive pastry chef at the Fairmont Grant Hotel in Kyiv.
- Pastry chef at Hotel One & Only in Montenegro.
- 2019 Pastry Art Finalist at the 2019 Ukraine Championship.
- 2019 World Confectionery Art qualifying round finalist at the Coupe du Monde de la Pâtisserie.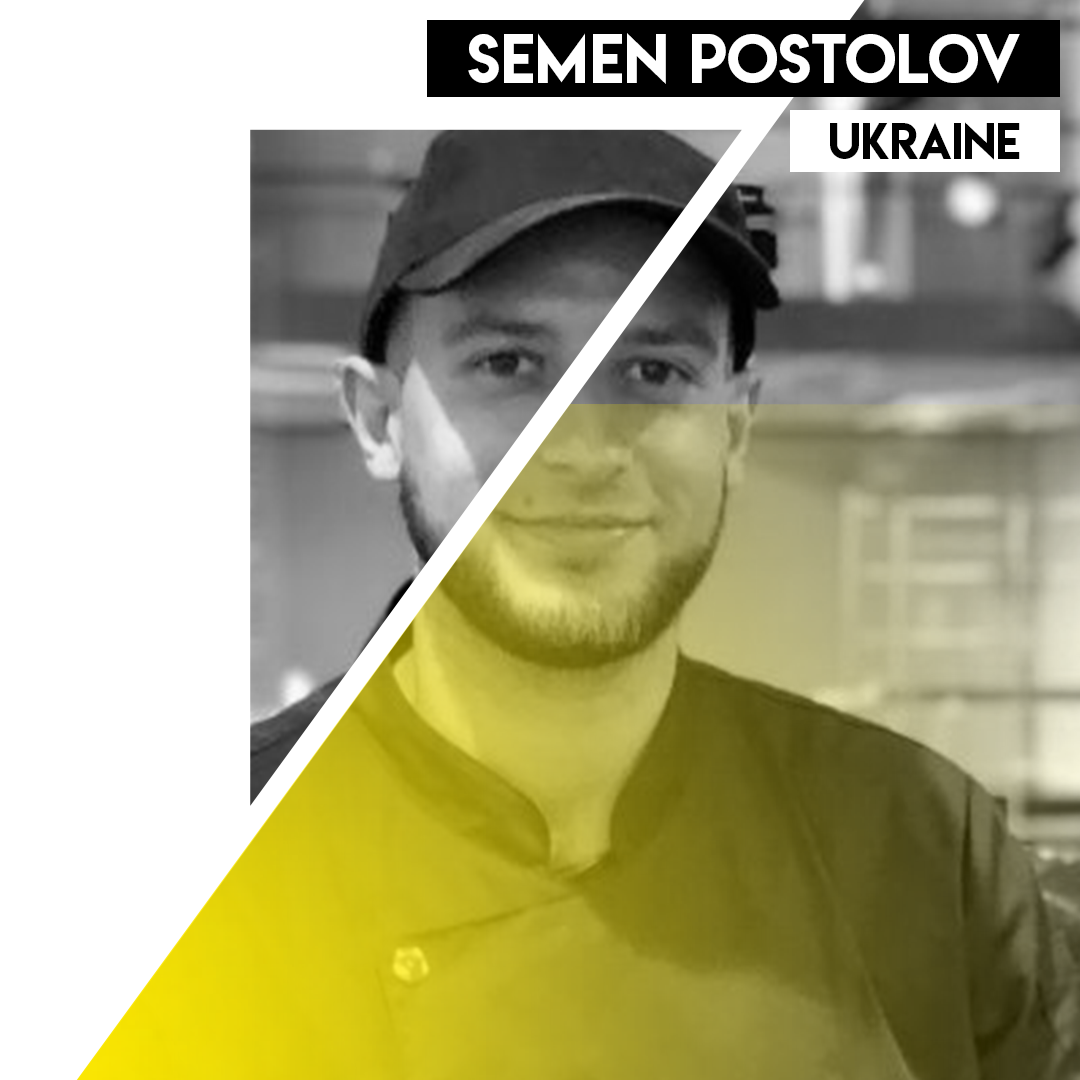 Semen Postolov
---
CURRENT PLACE OF WORK
Vanil Café
FORMER WORK AND ACHIEVEMENTS
- Pastry chef at Mershall Café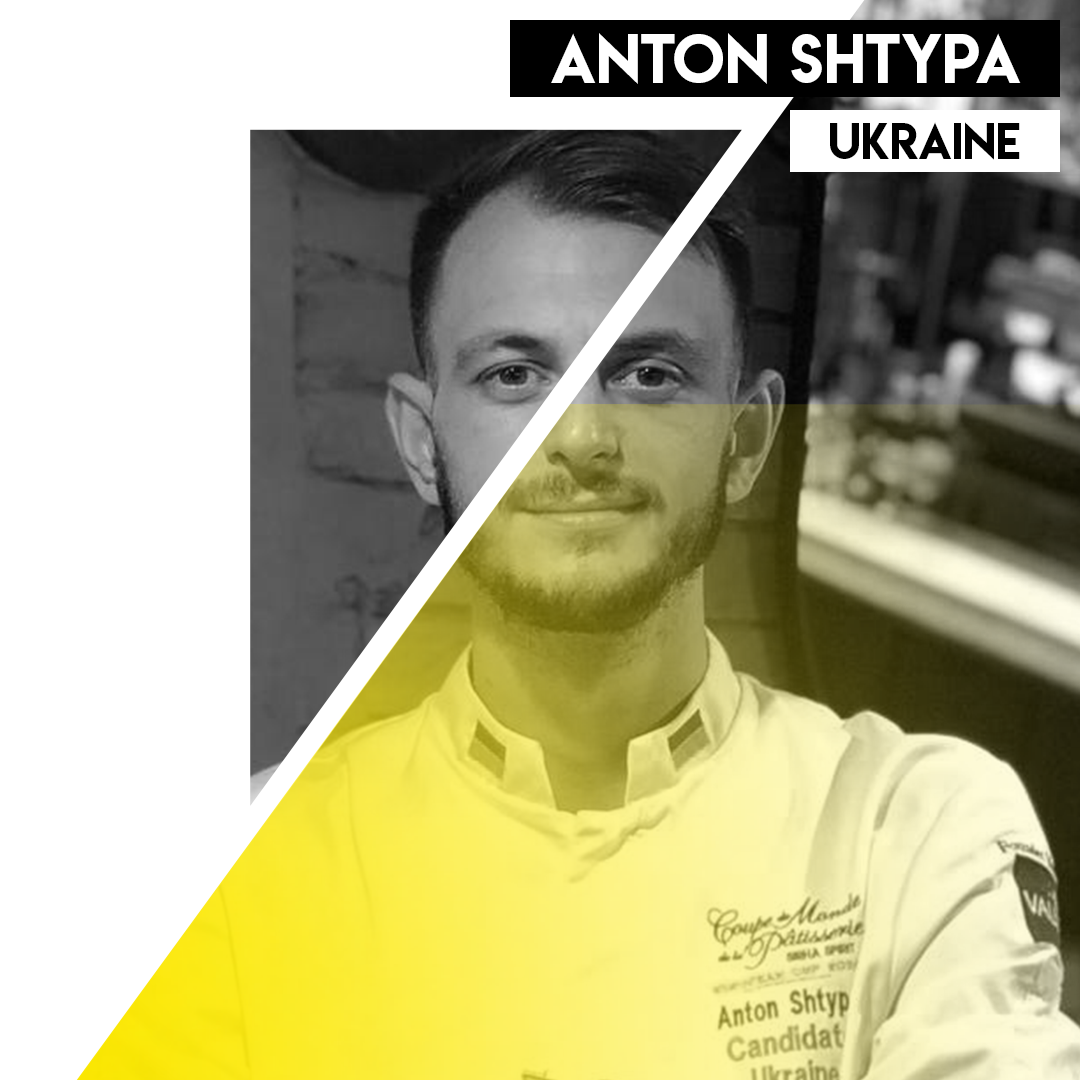 Anton Shtypa
---
CURRENT PLACE OF WORK
Рastry chef and teacher at the First Culinary Academy of Ukraine UCA
FORMER WORK AND ACHIEVEMENTS
- Pastry chef at Concord
- Confectionery chef at Jean Paul
- Confectionery chef at Pur Pur
- Winner of the national Coupe du Monde de la Pâtisserie Ukraine
- Represented Ukraine at the 2020 Coupe du Monde de la Pâtisserie Cup in Paris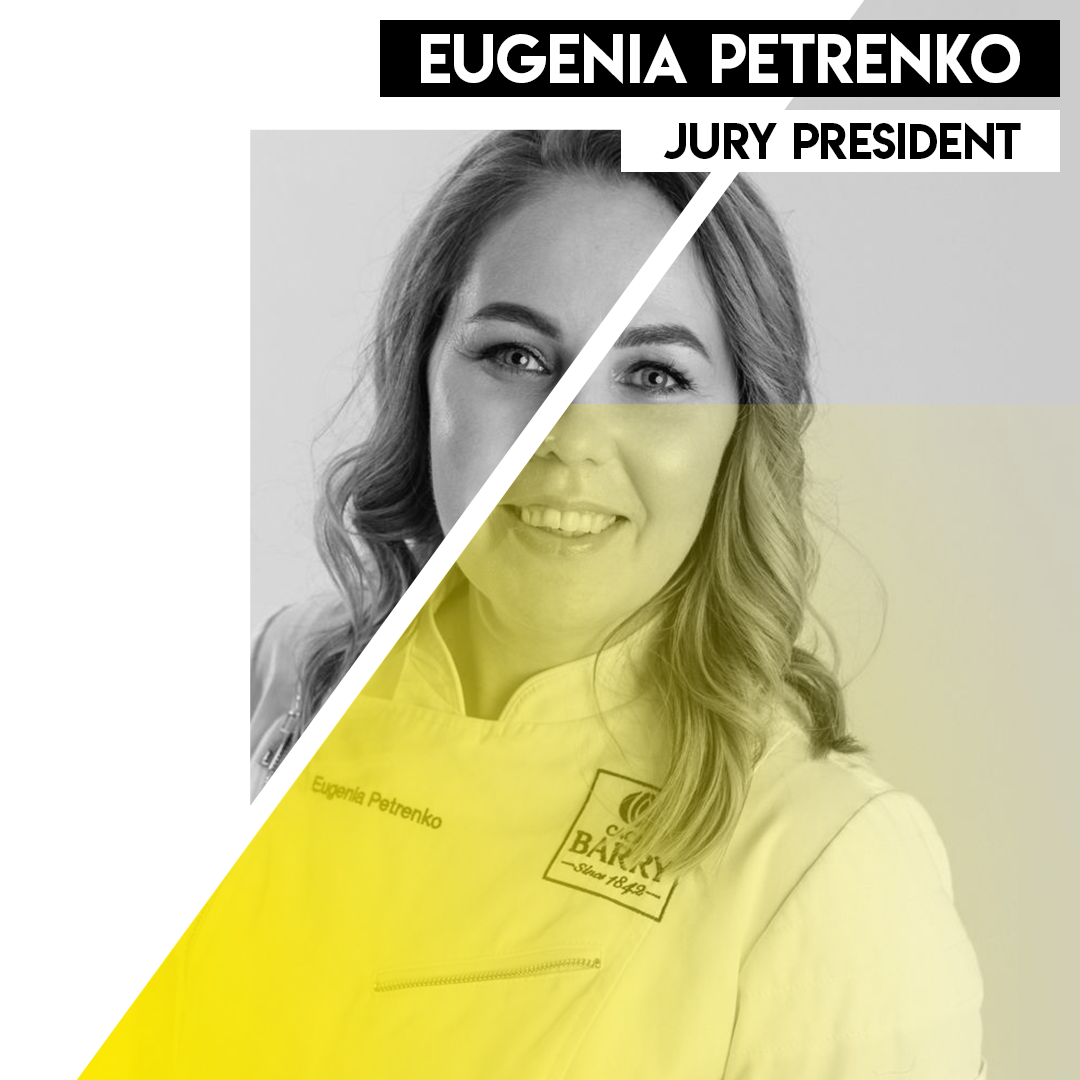 Jury President Eugenia Petrenko
---
CURRENT PLACE OF WORK
- Pastry chef and Cacao Barry ambassador
- co-owner of TM JEM
FORMER WORK AND ACHIEVEMENTS
- Chocolatier since 2016
- Took part in the 2017 and 2019 Lviv HoReCa exhibition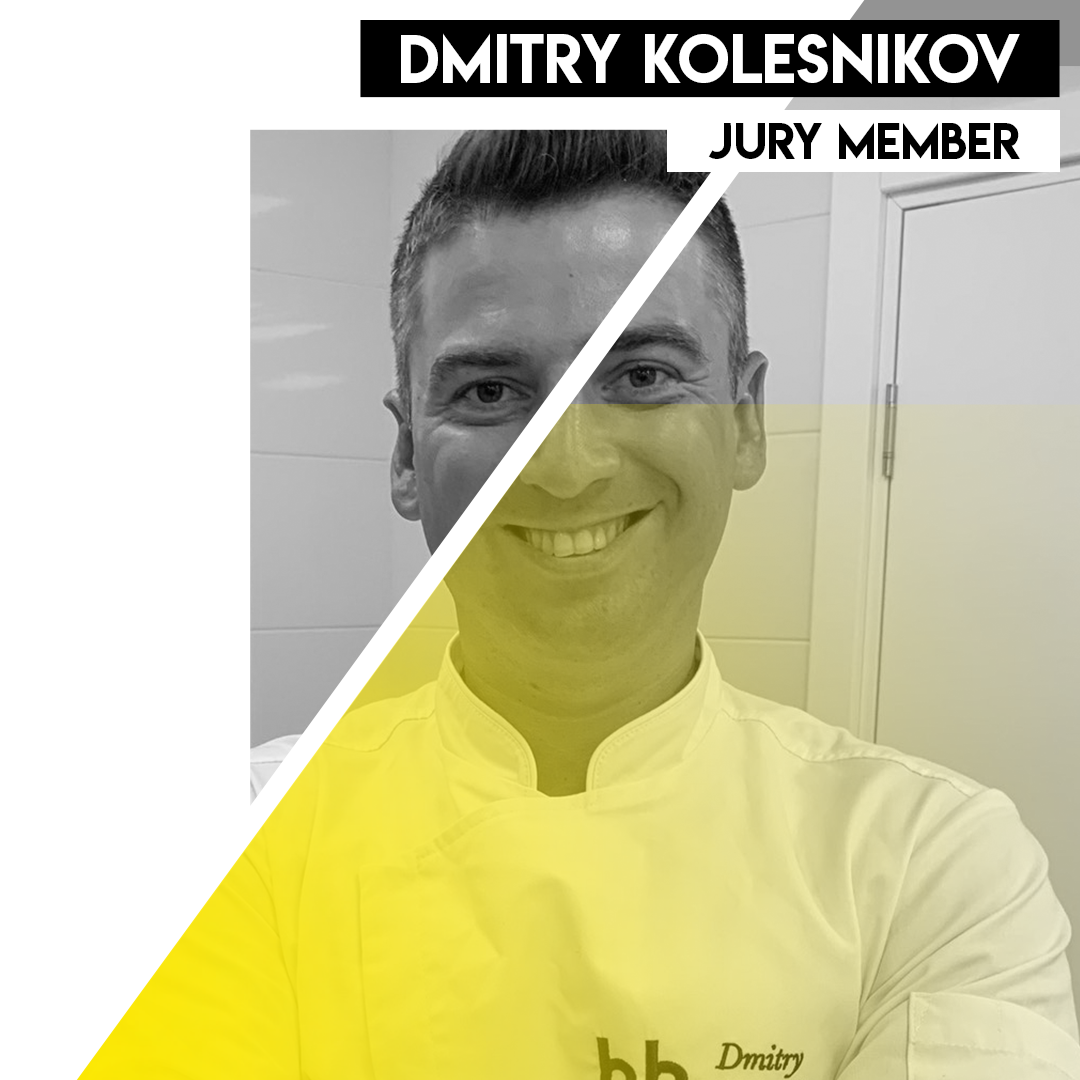 Dmitry Kolesnikov
---
CURRENT PLACE OF WORK
- Pastry chef at Bakehouse Confectionery
FORMER WORK AND ACHIEVEMENTS
- 2nd place at the National Championship of Confectionery Art in Ukraine
- Contestant at the Coupe du monde de la Pâtisserie in 2020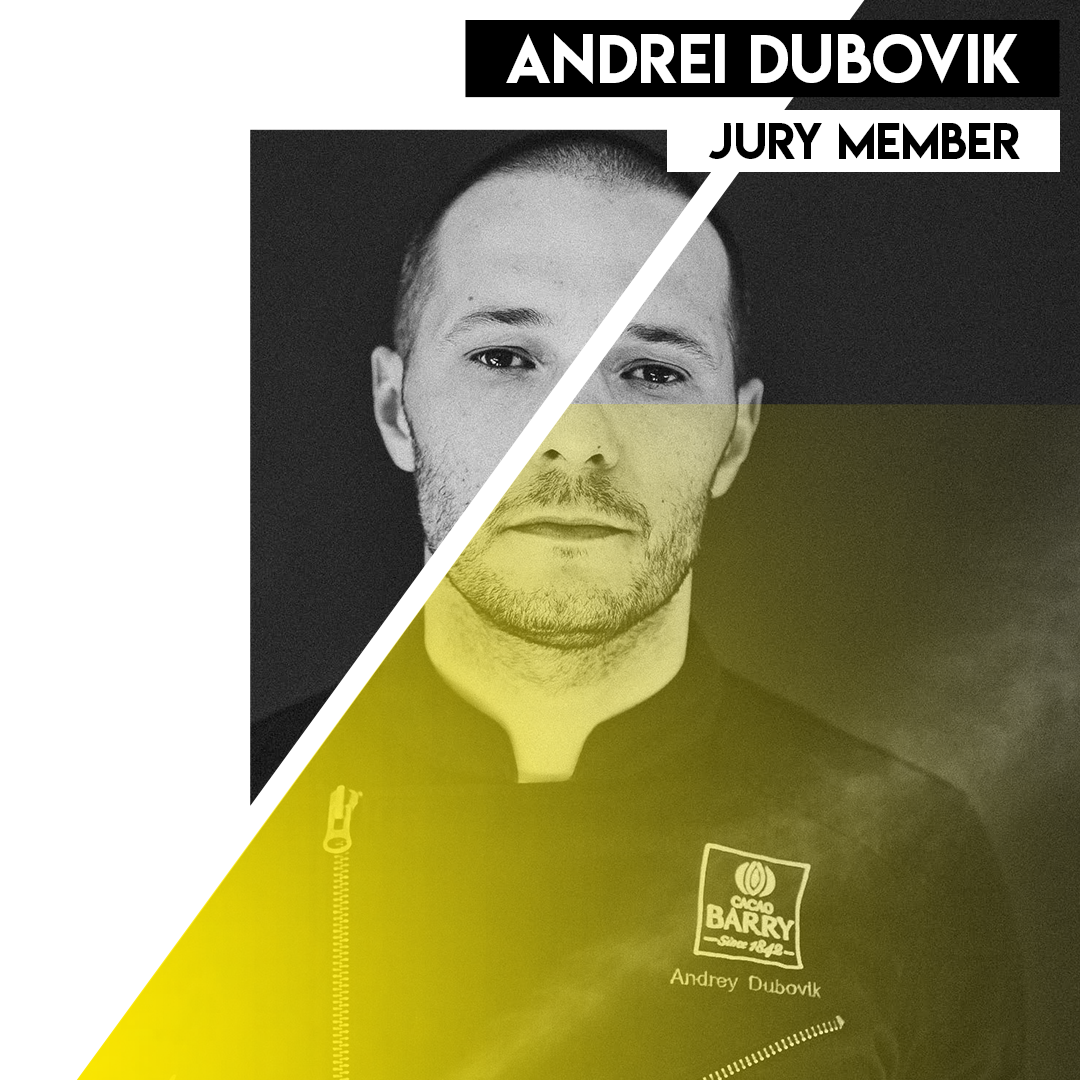 Andrei Dubovik
---
CURRENT PLACE OF WORK
- Chocolatier and international consultant
FORMER WORK AND ACHIEVEMENTS
- Author of Pralinarium and Superpralinarium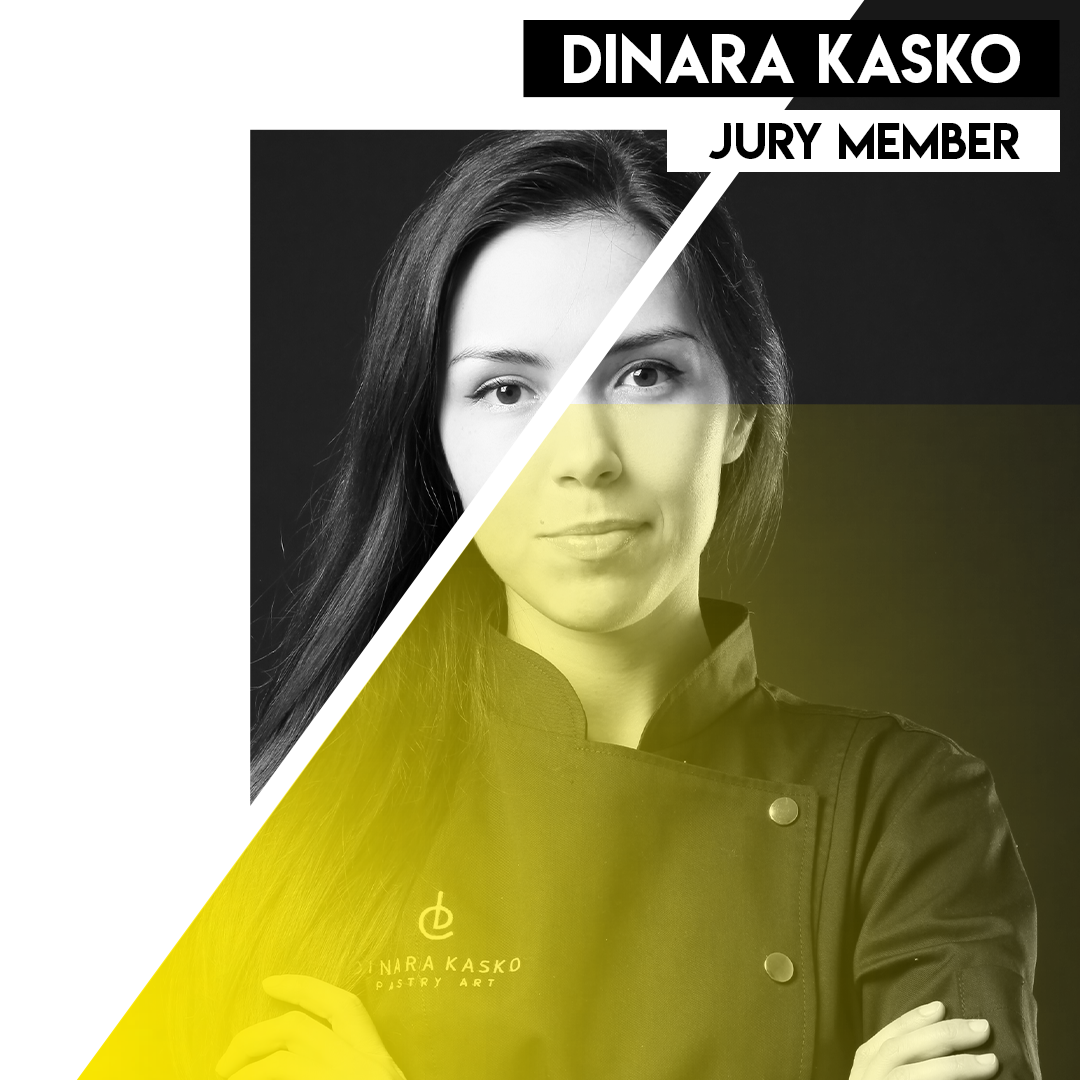 DINARA Kasko
---
CURRENT PLACE OF WORK
Owner Dinara Kasko company (pastry chef, designer, teacher)
FORMER WORK AND ACHIEVEMENTS
- pasty brand chef In Dinara Kasko pastry art - Doha, Jonquils cafe - Boston, China ma restaurant -Kiev, Flosophia pastry - Istanbul, Pearls dessert - Moscow.
- Making and producing own silicone molds design.
- Teaching classes