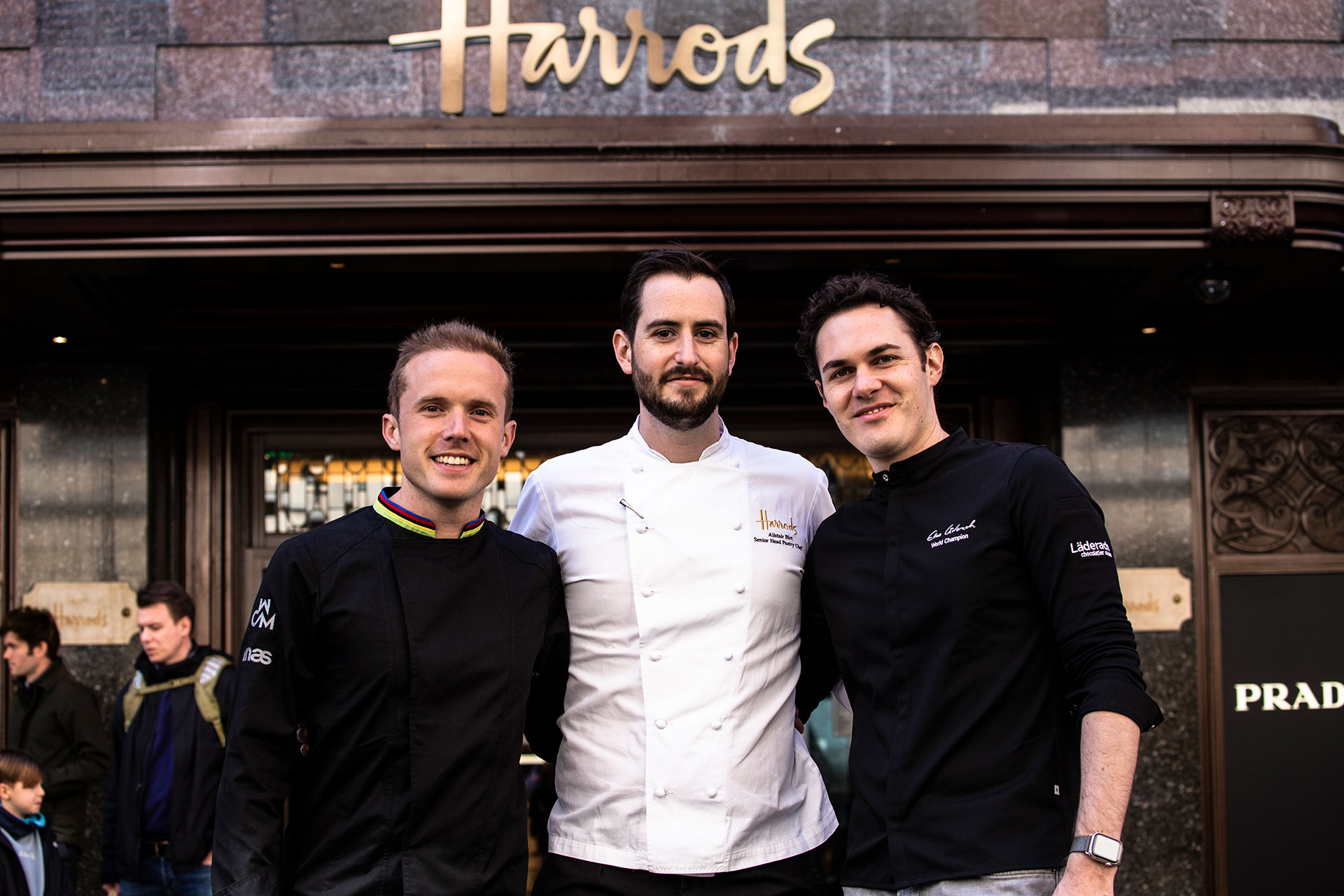 WHAT HAPPENS WHEN 3 CHOCOLATE MASTERS TAKE OVER HARRODS
For the first time in the history of WCM, 3 Chocolate Masters unite in the world's leading luxury department store: Harrods. During the next weeks, Harrods will turn into a chocolate wonderland, and its visitors will experience an immersive take on chocolate creativity.
A 170 Kg. chocolate sculpture, crafted by the 2022 World Chocolate Master, Lluc Crusellas, will be displayed in Harrod's iconic Tea Room from April 13th until the 17th of May for guests to enjoy.
Since 2015, Harrods and WCM have been partnering to bring to life the most daring chocolate competition in the world. Through different challenges, the competition brings together talents from all over the world, showcasing the skills of world chocolate champions, and encouraging them to share their inspirational messages for the world according to the theme of each year of competition.
As an international community for chocolate chefs and lovers, the previous edition of WCM chocolate invited previous winners and finalists to be part of the jury. Some of these names included Elias Läderach from Switzerland (WCM 2018 Winner) and Harrods Senior Head Pastry Chef, Alistair Birt from the UK (WCM 2013 Finalist).
Last year, "what tomorrow tastes, looks and feels like" was represented the best by a Spanish chocolate visionary. At only 27, Lluc Crusellas understood the WCM 2022 theme and delivered it to perfection. Today, you have the opportunity to experience this vision brought to life by not one, but three World Chocolate Masters.
Don't miss out on the opportunity to spot this world-champion elephant and one-of-a-kind chocolate treats. Only at Harrods. Only by WCM.