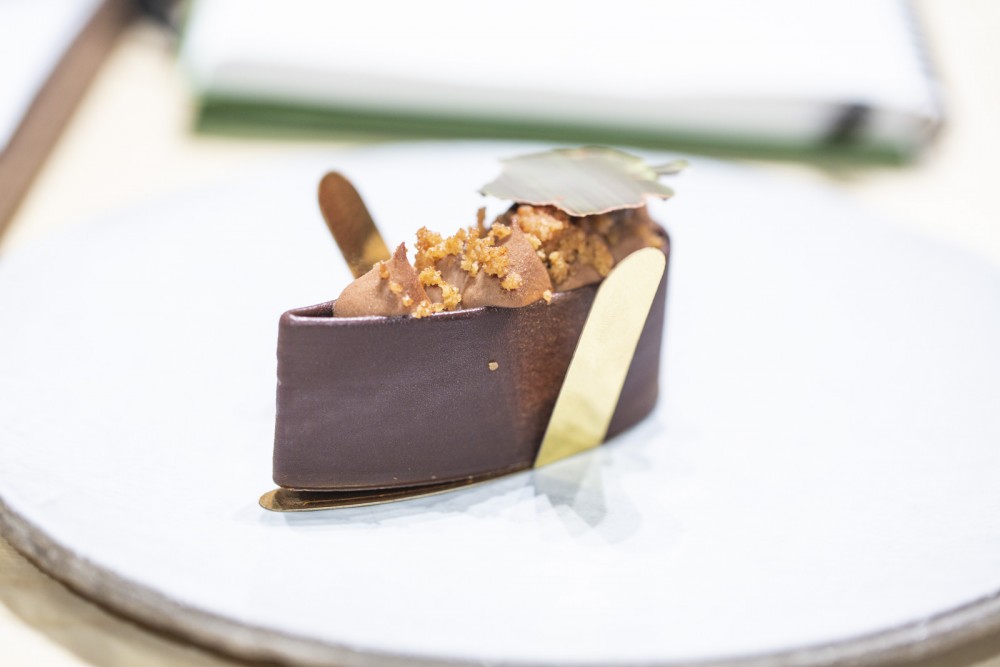 Attila Menyhart (Hungary) his #SHARE dessert is ready for the jury
Atilla's #SHARE dessert is inspired by his country of Hungary, home to sweet Aszu wine which is the base of the dessert. If you look closely, you'll see the Balaton Lake, which connects the two halves of the capital, Pest and Buda.
The flavours of walnut, fig, Cacao Barry Madirofolo and Zephyr really stand out and make this #SHARE dessert a smooth treat with a nice little kick to it.