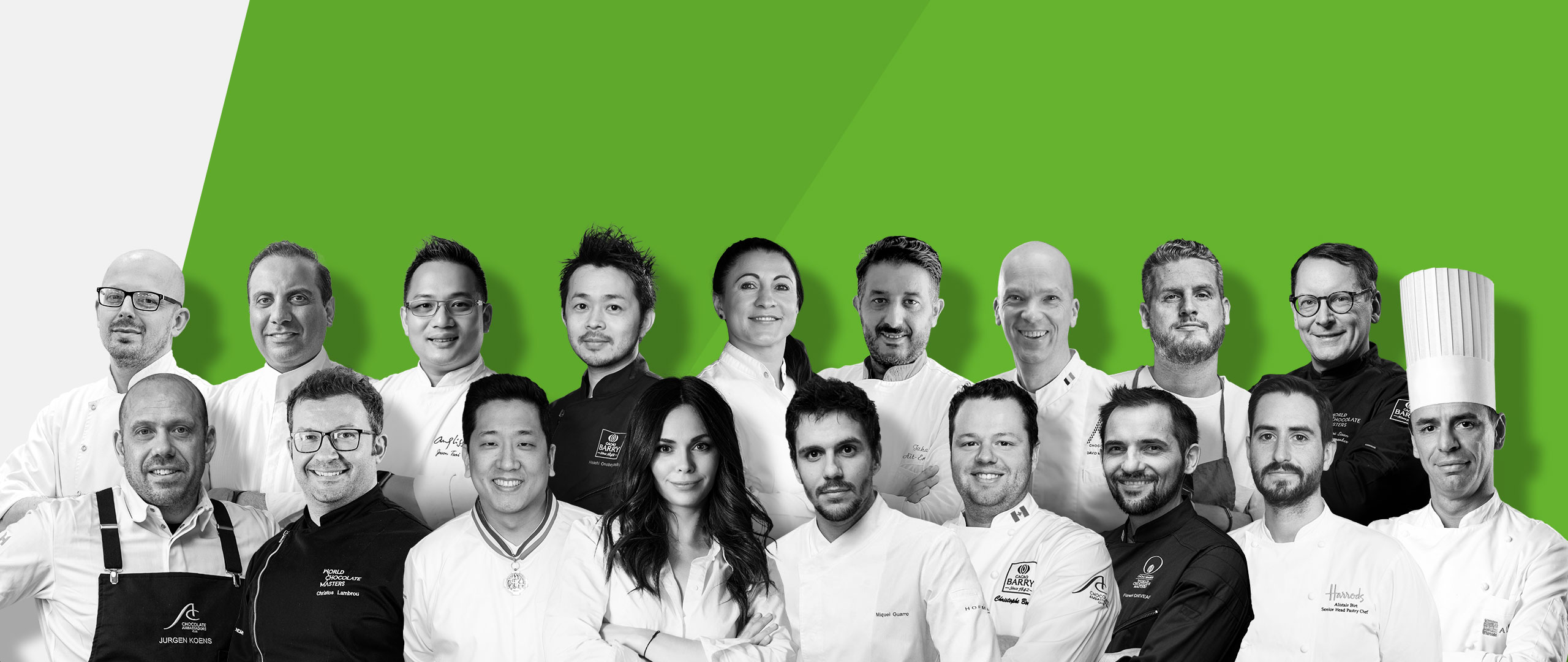 LEADING ARTISANS SET TO BRING FUTURE OF CHOCOLATE TO LIFE AT WORLD CHOCOLATE MASTERS 2022, AS FULL JURY LINE-UP CONFIRMED
The 2022 World Final of the World Chocolate Masters will take place in:
Salon Du Chocolat
Porte de Versailles, PARIS
29 OCT – 31 OCT 2022
Explorers of cacao flavour excellence and protectors of its diversity since 1842, we share the whole cacaofruit flavour experience, from nature to plate, with farmers and chefs.
A favourite among creative chefs in more than 90 countries, Cacao Barry, rooted in its French pastry heritage, offers a wide variety of fine flavour chocolates which cacao fruits and beans are carefully selected from exceptional plantations in Latin America, Africa and Asia.
Fostering strong stimulating international chef communities is at the heart of Cacao Barry efforts to bring motivating inspirations to chefs, supported by their influential Ambassador network and the 26 Chocolate Academy centres around the world. Cacao Barry is committed to a responsible and sustainable future, with the goal to offer 100% sustainable chocolates by 2025. It already reached the milestone to have 100% sustainably sourced beans in 2020 and is the first chocolate brand to partner with the bee-friendly label for all its almond based products. In 2022, Evocao™ WholeFruit chocolate after receiving the Best Artisan Innovation Award, is also the first chocolate couverture in the world to be Upcycled certified by the Upcycled Food Association, leading the way in sustainable, good for you, the planet and its people chocolate.
Thanks to its Thriving nature commitment, Cacao Barry aims to ensure sustainable growth of the chocolate sector through a movement that includes farmers, civil society, industry, governments, and chocolate lovers supporting the Cocoa Horizon Program.
Cacao Barry empowers all creative chefs, masters and the next generation, to engage fully, to reach their vision: to express their true nature.
Monday, 12 September, 2022