CONNECTING THE DOTS

3 INVENTIONS FROM NATURE'S LAB
Through natural selection, living organisms have evolved into highly efficient ecosystems over time. These structures, materials and make-up have given rise to new technologies on both macro and nanoscale to influence design, solve engineering problems and create energy-efficient solutions.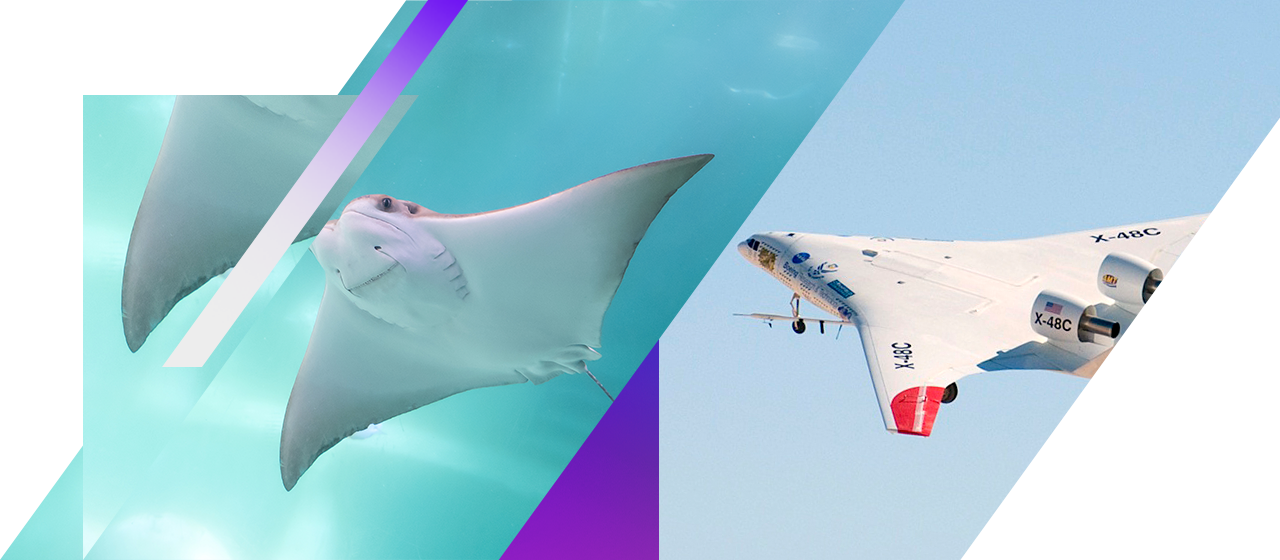 1. FROM MANTA RAY TO SLEEK AIRCRAFT
More efficient, elegant air transport that's faster, quieter and lasts longer? Yes, please! The way manta rays seamlessly glide through water has given companies like NASA and Boeing inspiration to remodel their new aircrafts as single body units with blended wing to body structures. No conventional airplane tail. More fuel-efficient during flights.
This exciting innovation could greatly benefit the common goals of reducing fuel-use, harmful emissions and airspace noise. With air traffic numbers only increasing in the upcoming years, rethinking aircraft efficiency will be indispensable for reaching globally impactful decarbonisation.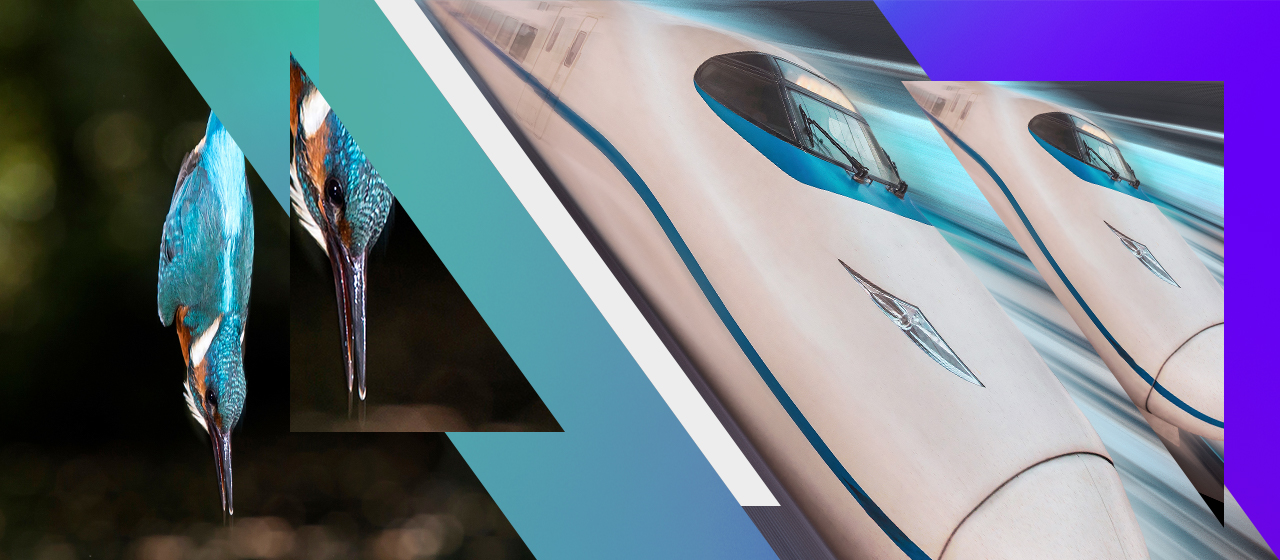 2. FROM KINGFISHER TO HIGH-SPEED TRAIN
The Japanese Shinkansen Bullet Train was the fastest train in the world, travelling 200 miles per hour. Its only problem? Noise. Air pressure changes produced large thunderclaps every time it emerged from a tunnel, causing residents one-quarter a mile away to protest.
Eji Nakatsu, the chief engineer and passionate bird-watcher modelled the front-end of the train after the beak of kingfishers, which dive into bodies of water with very little splashes. The result? A quieter train that uses up 15% less electricity while travelling 10% faster.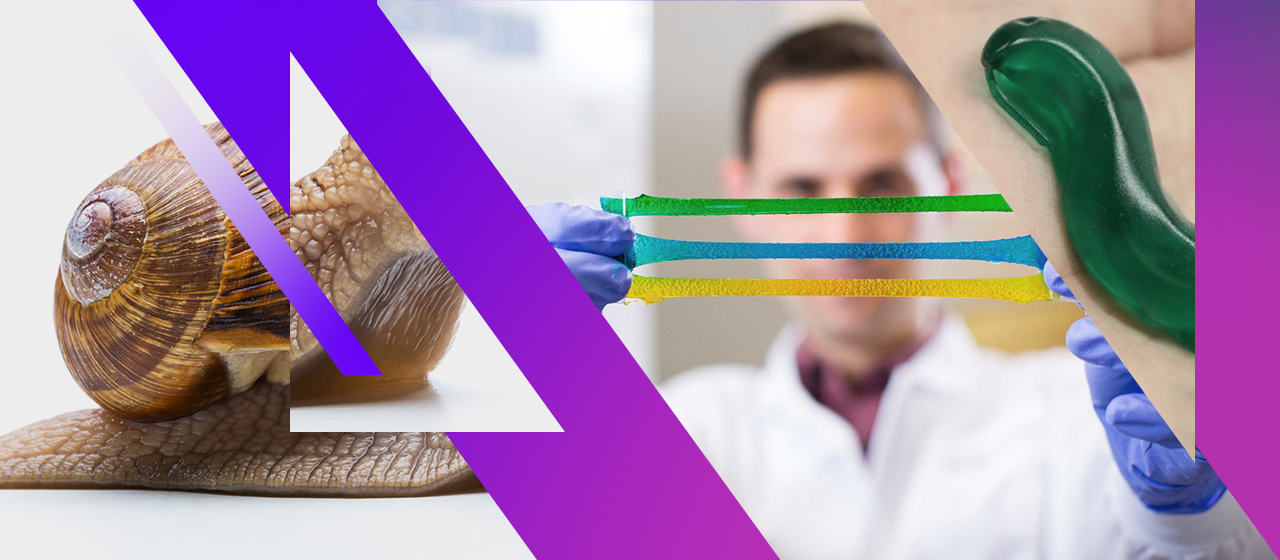 3. FROM SLUG SLIME TO SURGICAL SUPERGLUE
Whoever thought an animal famous for being late could revolutionise the way surgical wounds are healed? Organs like our hearts and lungs are tricky too repair because they are wet, moving organisms. Your typical surgical adhesives and tapes are not sticky or flexible enough to work on wet tissue.
By mimicking slug mucus however, engineers can create highly stretchable, biocompatible superglue that's very powerful. It's a future-proof way of reconnecting pieces of organs together. The added bonus? It's made without toxic or harsh chemicals and could disintegrate safely back to the body.