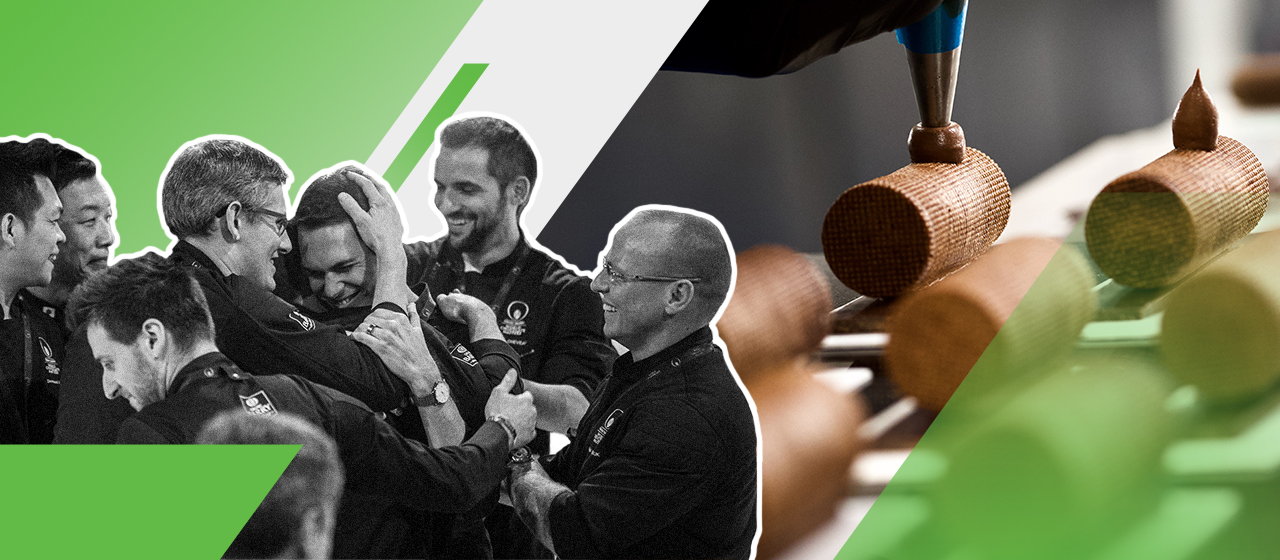 #STAYSAFE
#STAYCREATIVE
for
#TOMORROW
Message from Elias Läderach
Together, we can shape a new tomorrow after COVID 19.
In unprecedented times like these, the World Chocolate Masters, Cacao Barry, the Chocolate Academy and our chefs' community express their full support to everyone contributing to fighting this global crisis. The best way to do this is to #StayHome, #StaySafe and stopping the virus to spread. 
For many among us, it means temporarily closing their businesses or exploring alternative ways to keep supporting customers with delivery or take-outs. We have seen what the creative power of chefs around the world is capable of – and that in itself is heart-warming! A special call out to all chefs – previous and new contestants, and all chefs in general to keep doing what you do best: #StayCreative
Let's use this time to rethink what tomorrow could be like. Let's stand united, share ideas online and keep nourishing our passion. Now is the time to think more creatively than ever and start to shape the face of #Tomorrow.
We wish you good health!
The World Chocolate Masters
#StaySafe
#StayCreative
Check out some of our initiatives!
Chocolate Academy Online
Distant learning is certainly one of the best ways to turn the spare hours into extra skills. We support our community during crisis time. Get free access to our most popular courses! The CAO team remains available to answer your questions any time.
Not Without My Chocolate
Not Without My Chocolate is a FREE & NEW service, born from the desire to bring joy and a smile on peoples faces while supporting your local neighbourhood chocolate, pastry, coffee and restaurant business community. Together we will get through this. Learn more about this new platform and register now so that your business is found!
Gourmet Handbook
How to keep your business going during COVID19?