The winning creations of Daria Nechiporenko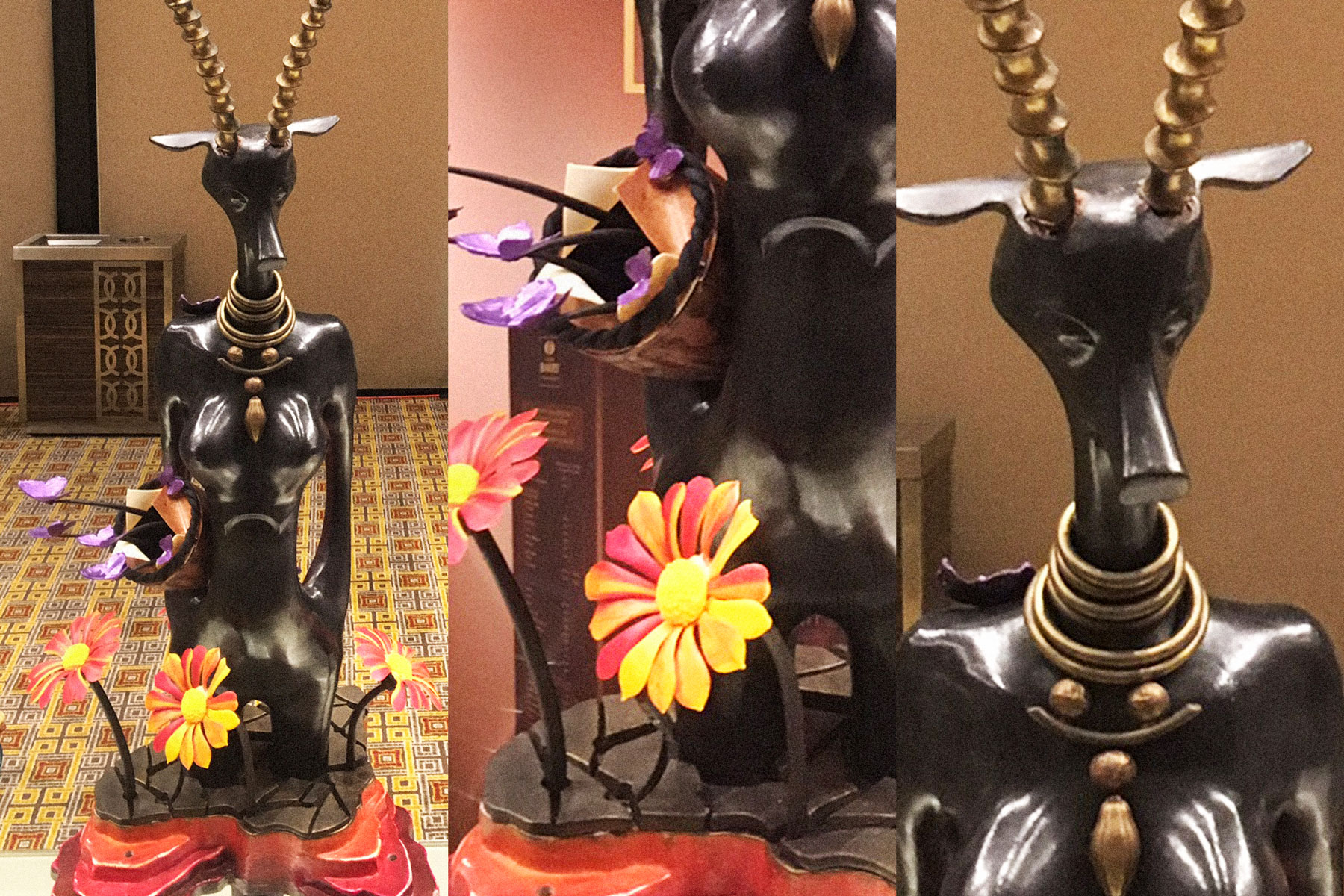 Daria's showpiece really impressed both jury members and the audience. She created a human hybrid in touch with nature to really highlight her exotic theme. What stood out most was her passion for detail.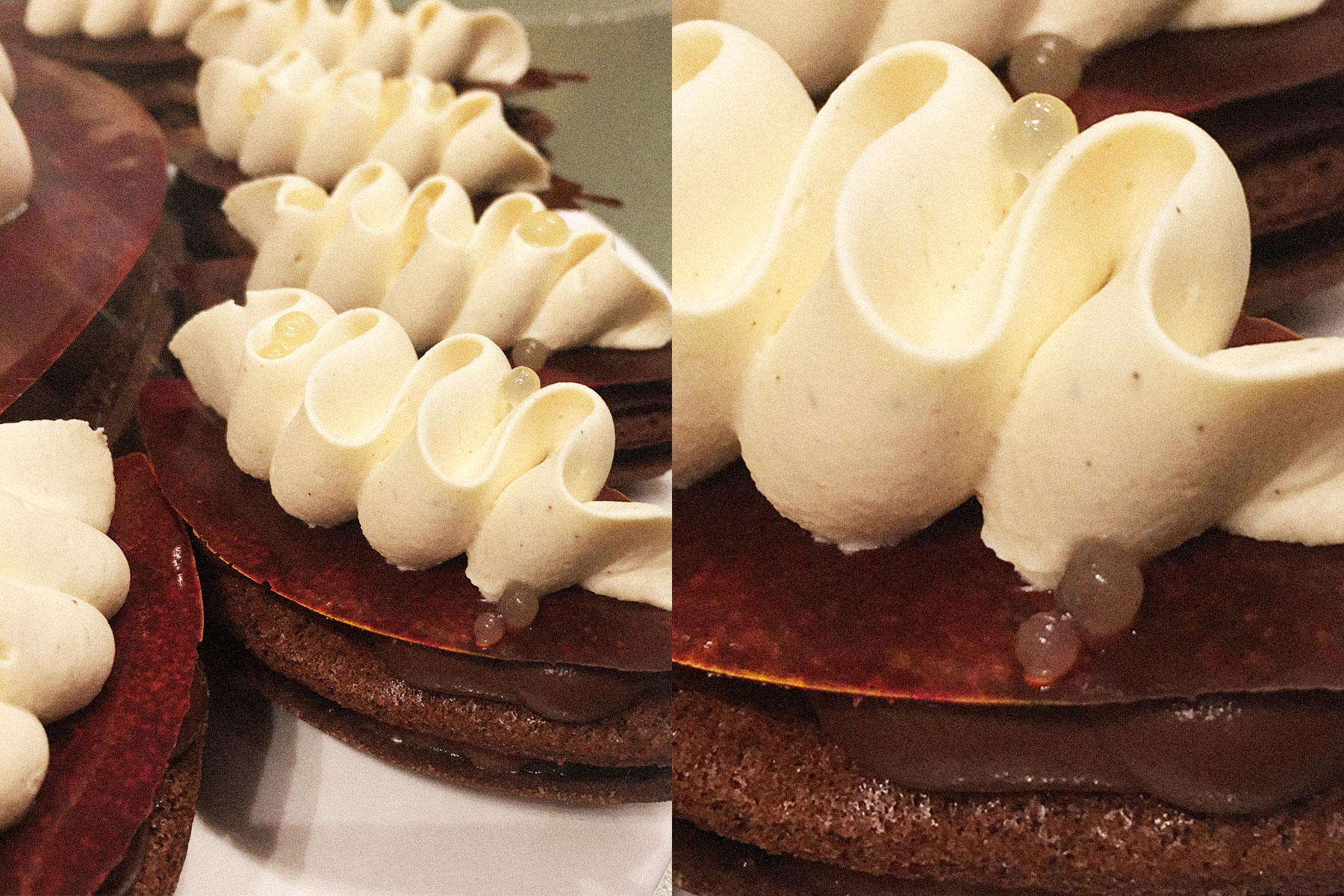 With an exquisite blend of spiced chocolate sable, banana confit and gianduja cremeux, she created her Ghana concept. Bold, daring flavours characterised her style throughout the competition.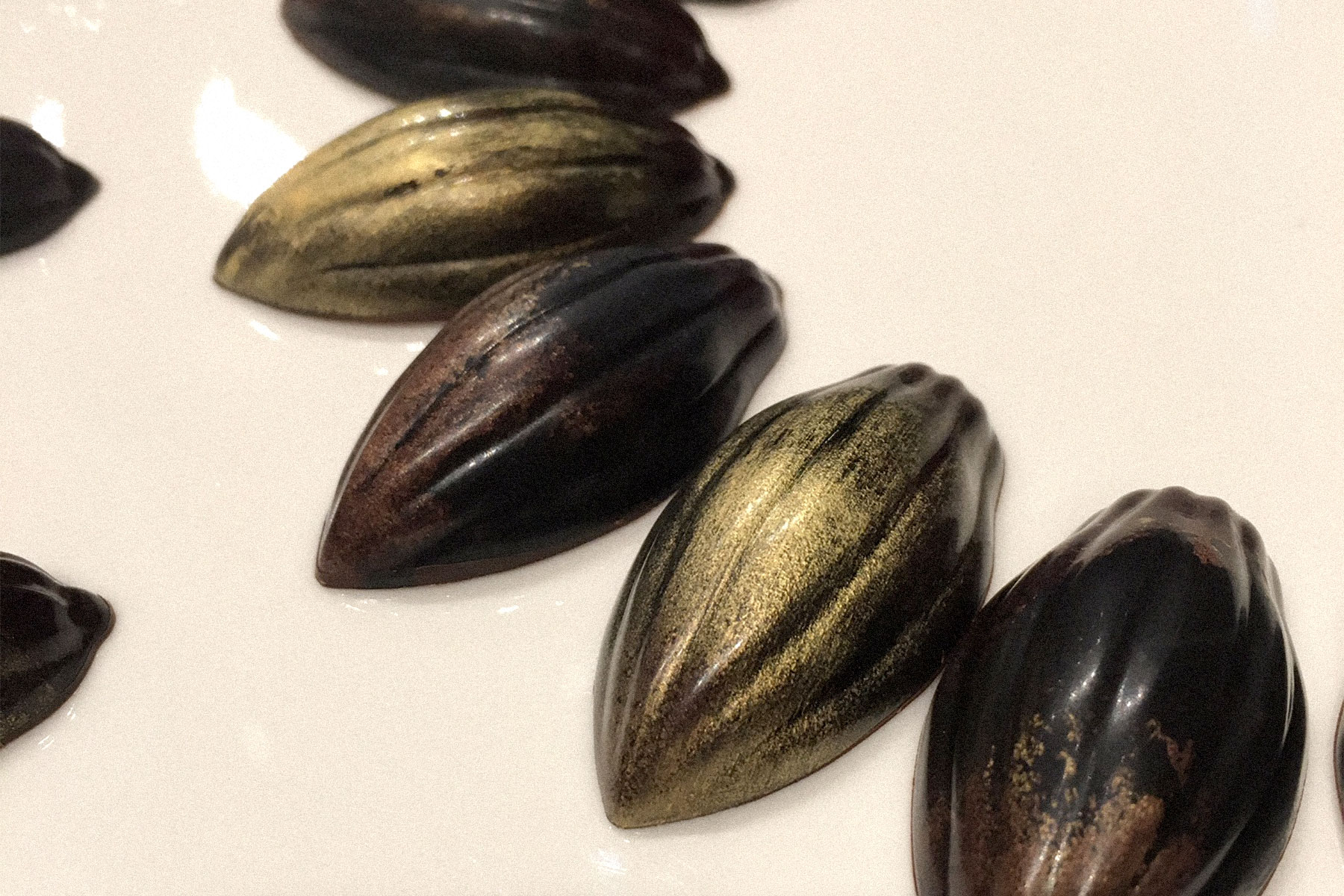 Another impressive creation that demonstrated Daria's skills, was her Nubia praline based on yuzu caramel, sansho pepper ganache and mexique dark chocolate for lining the moulds. The black and gold hue of her moulded praline really gave her creation an exotic colour palette.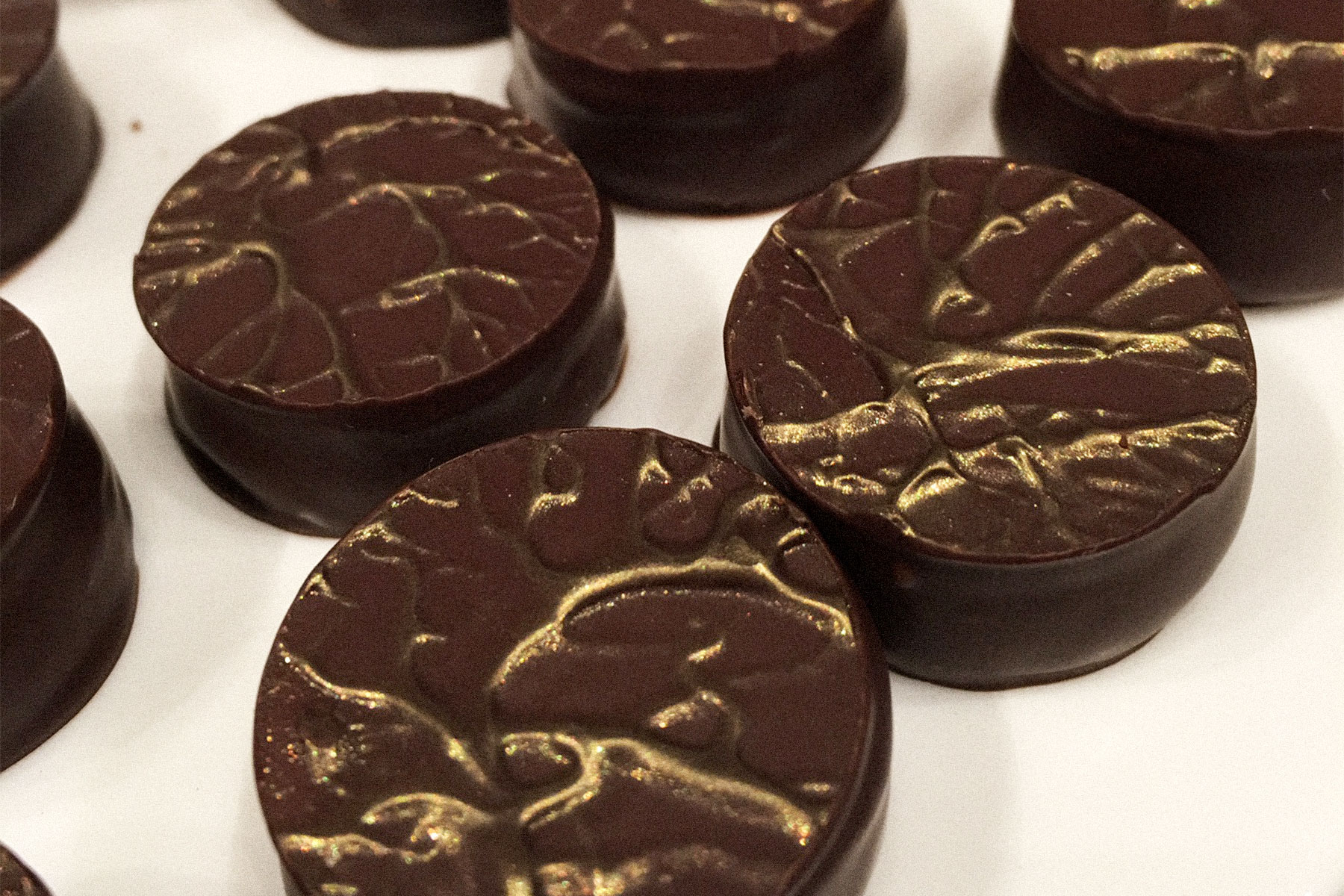 For her enrobed praline, Daria selected some truly interesting flavours. A fresh, fruity combination of rooibos tea ganache, raspberry and Guayaquil dark chocolate got her a ticket to the finals!
Wednesday, 12 April, 2017