THE WINNING CREATIONS OF Eun-Hye Kim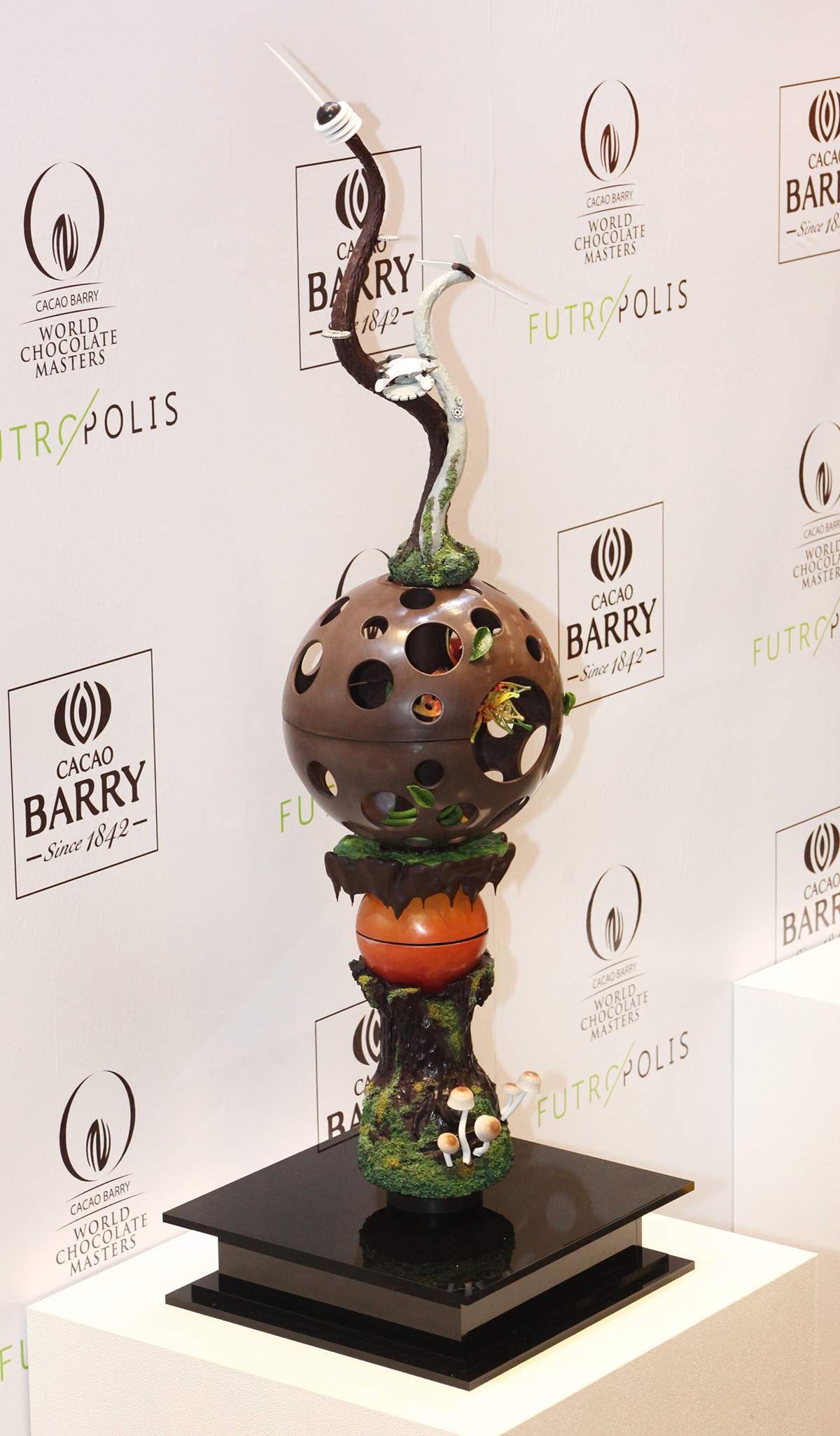 In future cities, a system called 'the seed deposit box' will be widely used to store objects. This will protect our superior seeds. In the centre, we see flowers growing from a cocoa pod. There's even a tree of life that provides our teeth with all the right nutrients. The piece depicts future gardens, managed by a mini drone. This helps the city's energy supply with wind power.
FRESH PASTRY

"FUTURE LOG"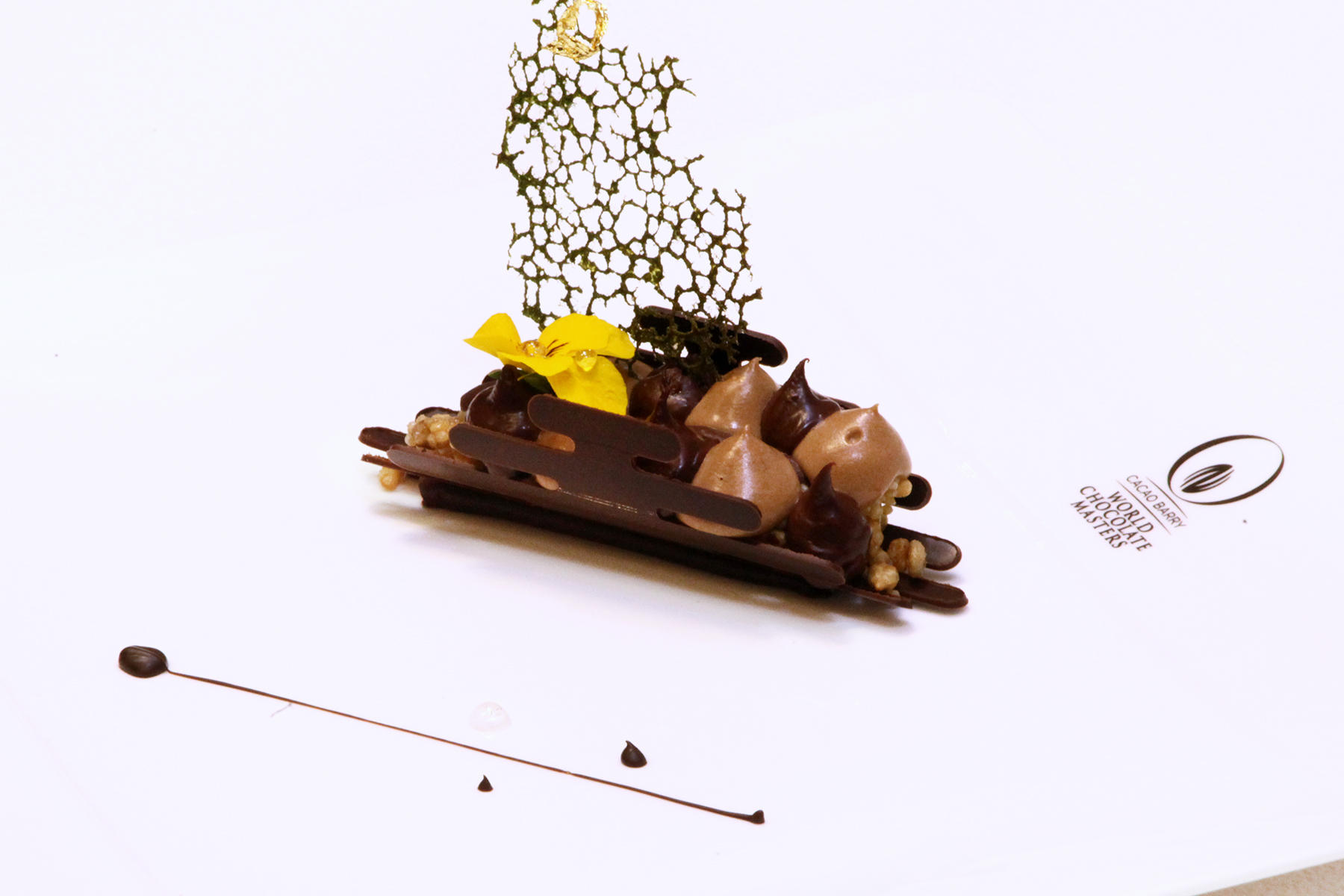 Inspired on the black forest cake, the Future Log mixes Amorena cherry with a dark crémeux in a wooden shell of chocolate. The gluten-free cake doesn't contain any flour, but only mixed ingredients like white & brown rice to add a lovely texture.
Chocolate Snack to Go

"CHOCOLATE SPIRAL SAND"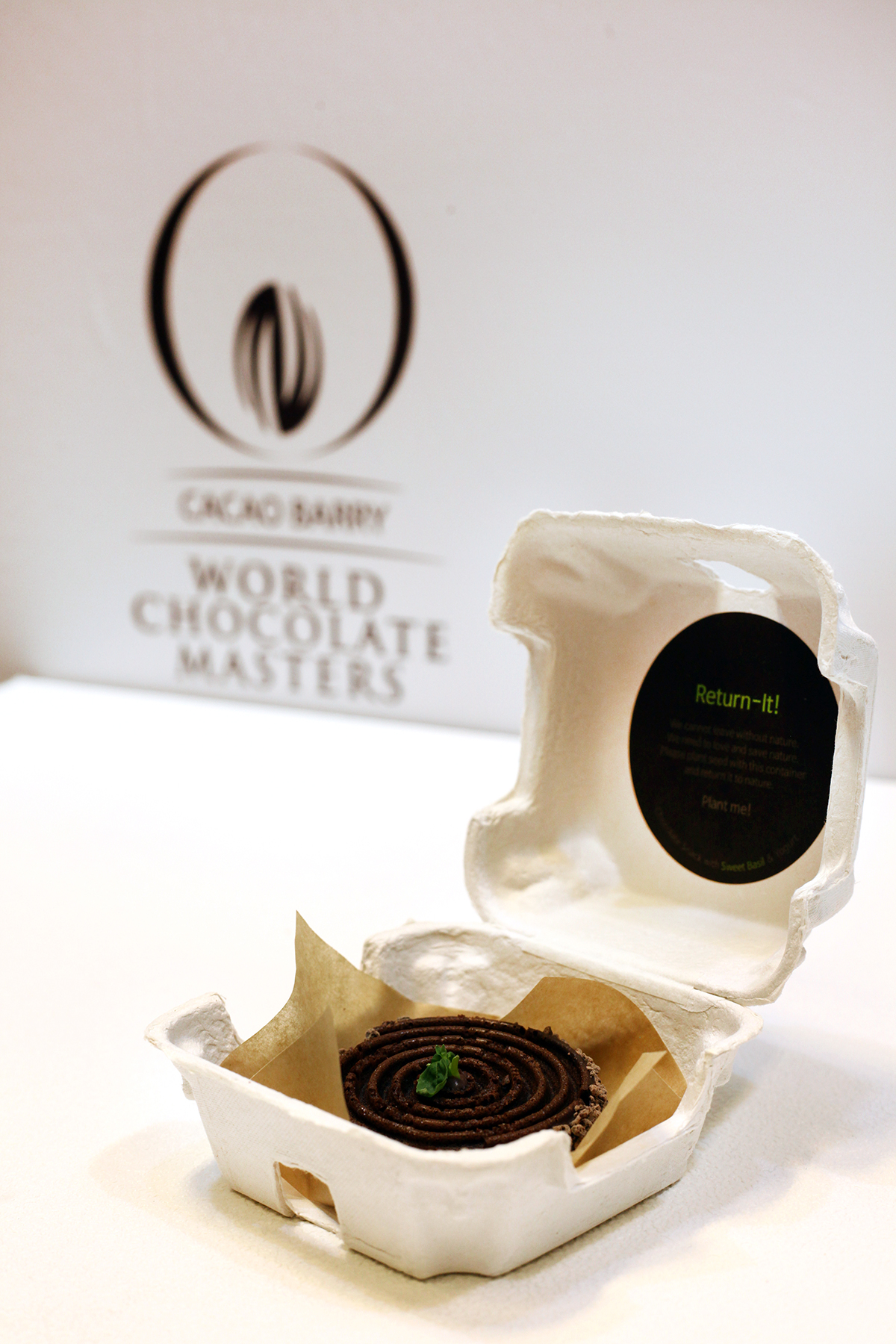 Inspired by the Choco Pie, a Korean snack, chocolate sand shows the rings of a tree. At the centre we see a pudding made up of basil, yoghurt and Fleur de Cao dark mousse to add a healthy little touch. The packaging was specially designed to be reused as potting by placing basil seeds in the lid package.
Tuesday, 13 February, 2018