The winning creations of Martin Studeny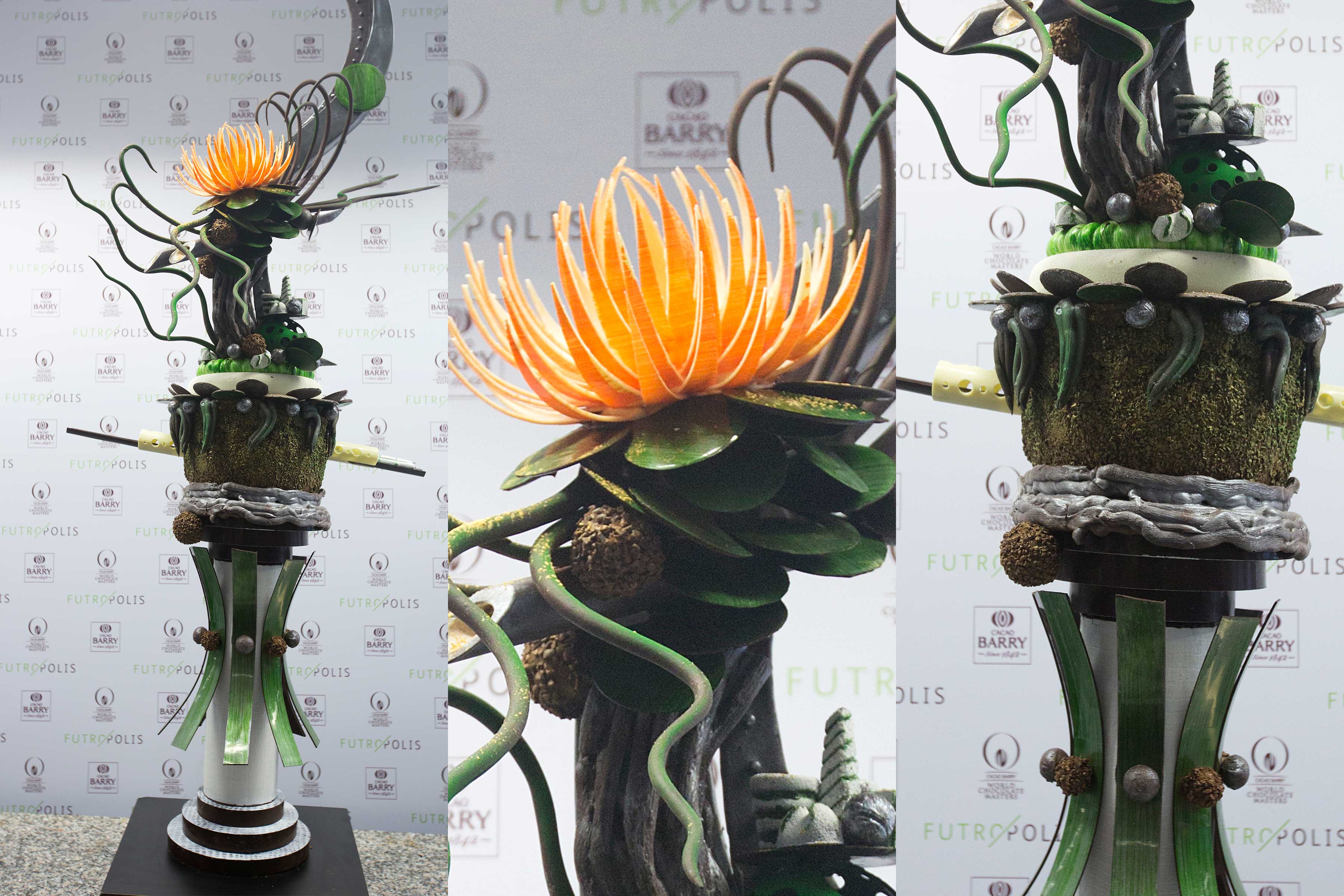 Inspired by the Futropolis theme, Martin created a showpiece in which humans live harmoniously with nature. The prominent shades of green reflect the big cities of the future in sync with earth.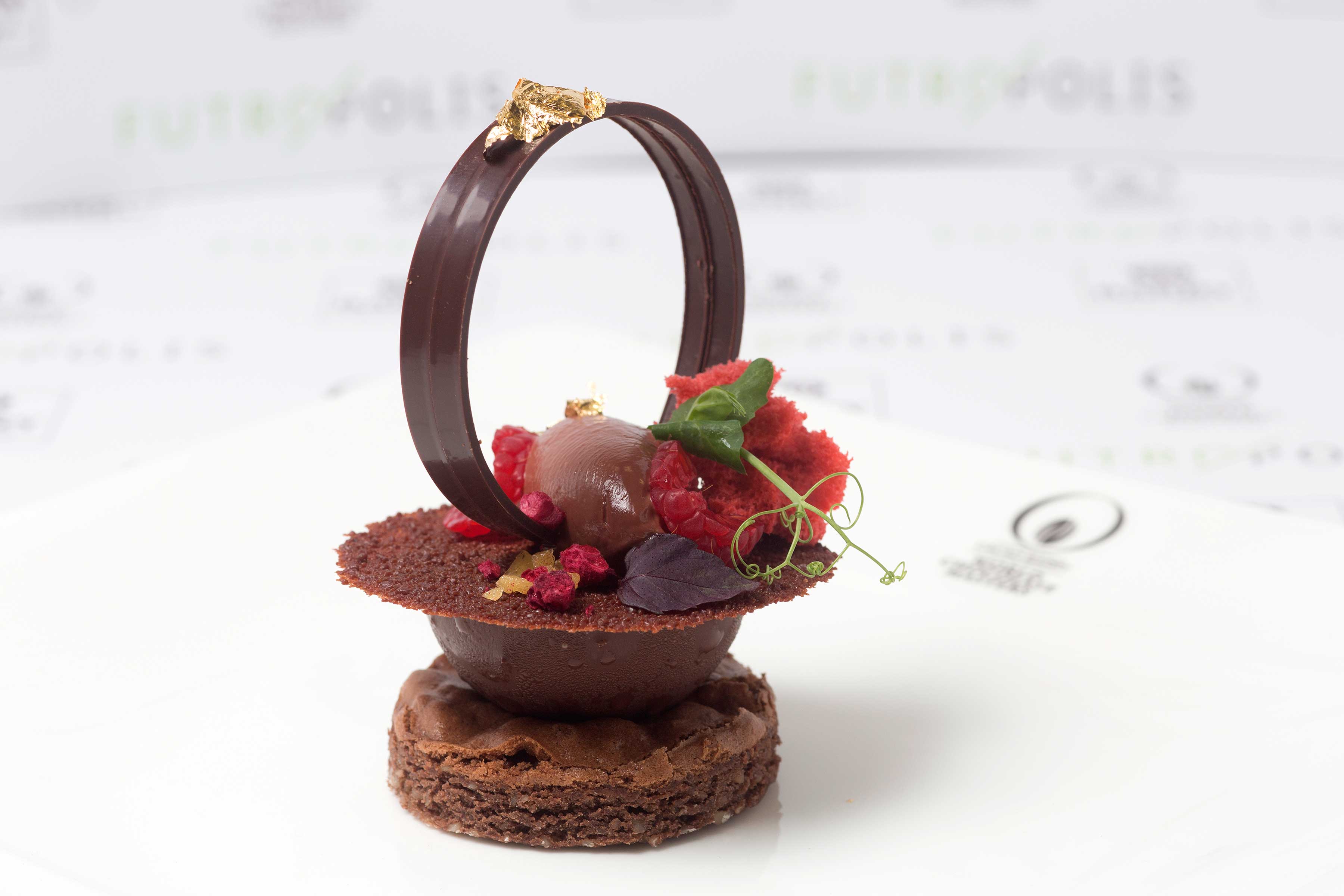 Martin's pastry was based on Cacao Barry Alto el Sol 65% chocolate. His nice combination of raspberry puree and beetroot created a detailed work of art. The jury greatly appreciated Martin's wide range of ingredients to create this elegant, well-balanced dessert.
Click here to find the recipe.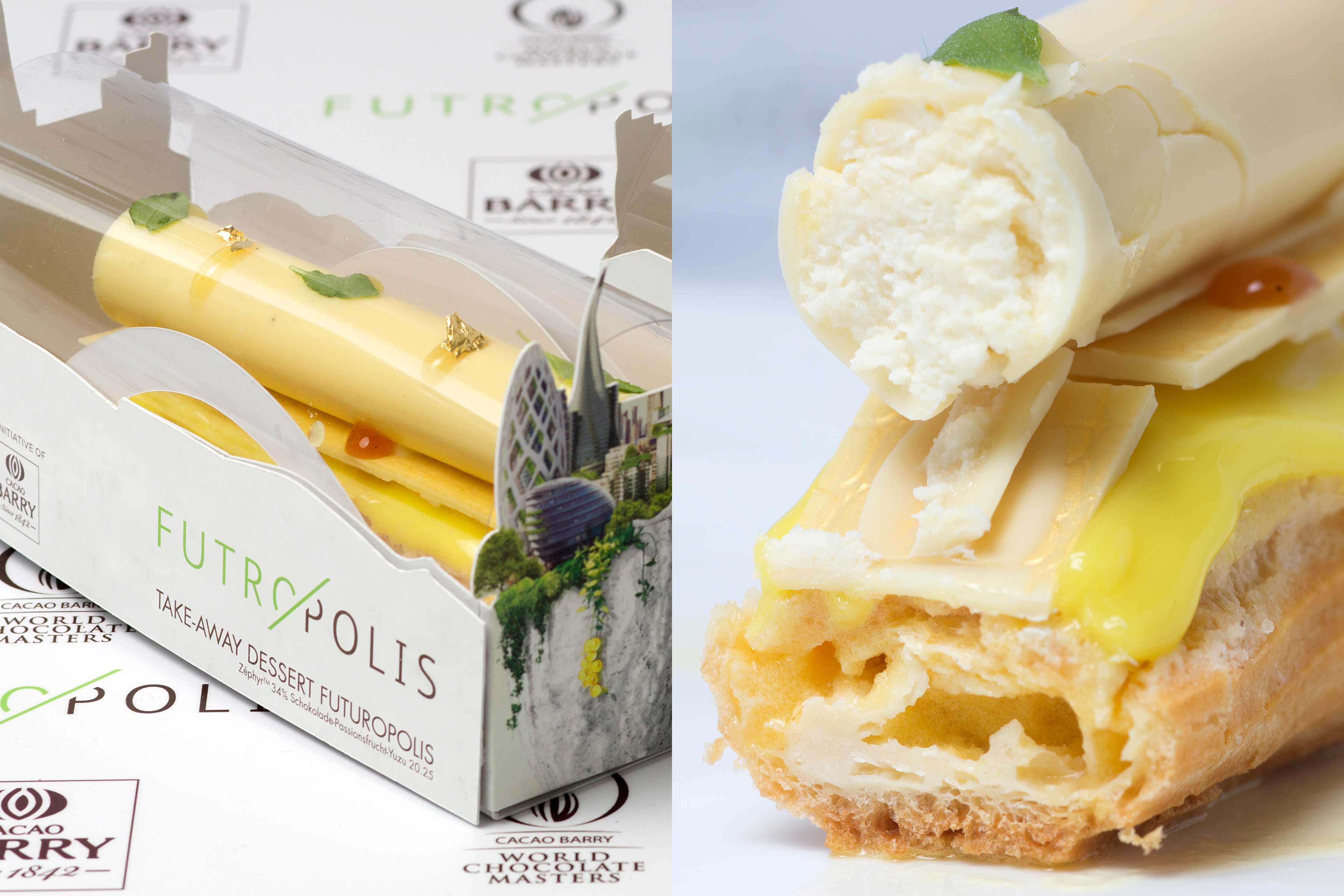 Another solid concept that showed Martin's love for chocolate was his snack to go made with Zéphyr chocolate, passion fruit and yuzu. With great attention to detail, Martin crafted a delicious treat with bold flavours and beautiful design.
Click here to find the recipe,