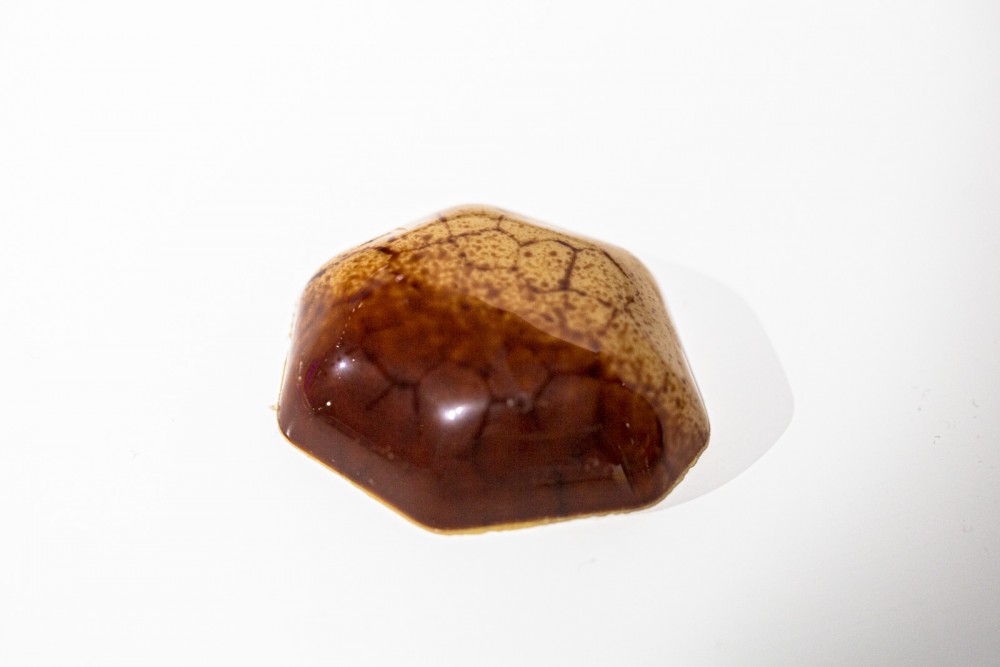 Can Lluc Crusellas (Spain) once again delight with his #BONBON?
Pushing for more awareness of the Mediterranean climate, this #BONBON by the Spanish finalist resembles a scorched piece of land. But is it hot enough for the judges? Or will they be left with a dry mouth?
Flavours to look out for are Cacao Barry Zephyr, lemon and olive oil cream.