The creations of winner Stephen Trigg
Assignment 1
#YOU


PRESENT YOURSELF AND YOUR VISION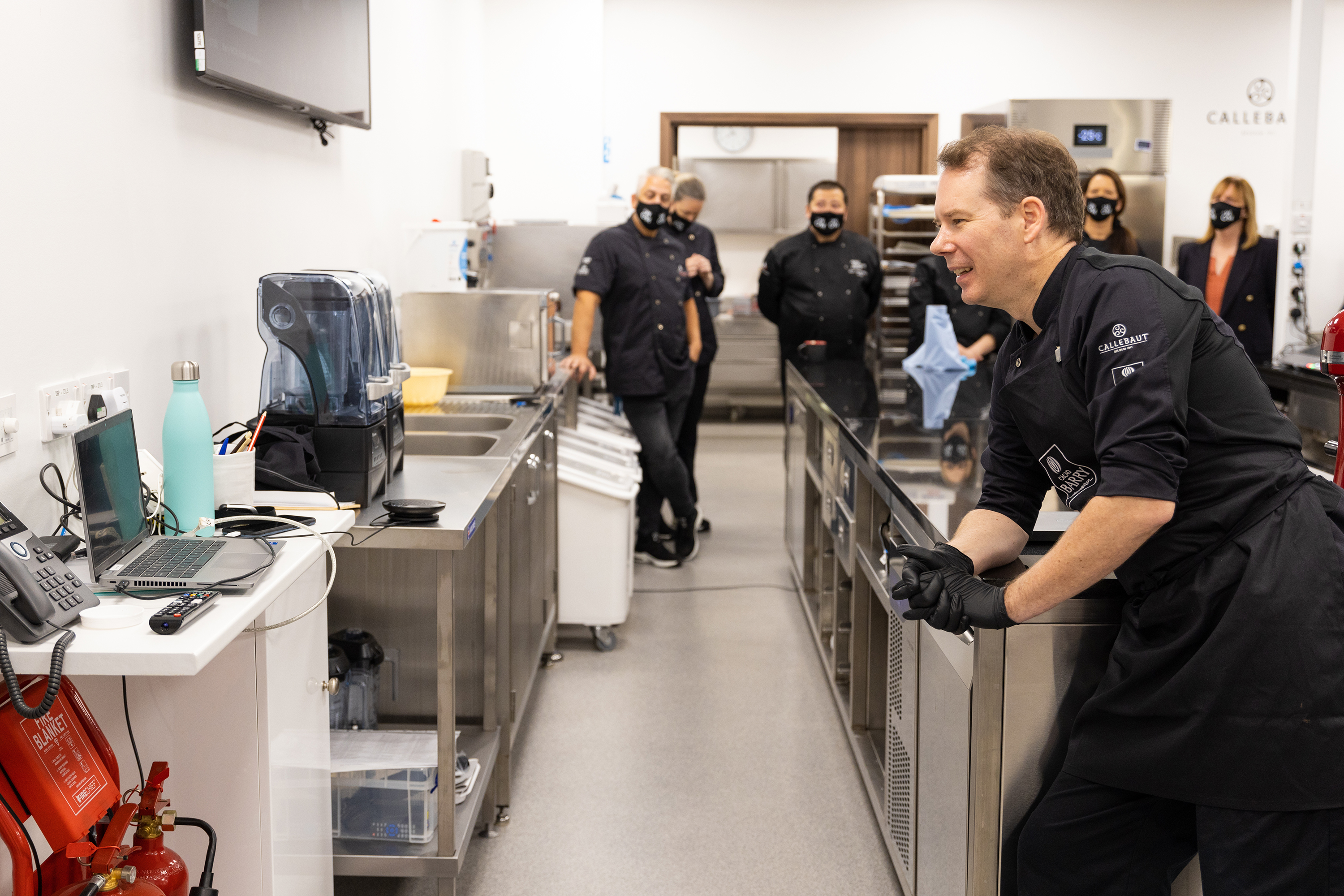 Assignment 2
#DESIGN


CREATE YOUR VERY OWN 3D ARTWORK

 

Chocolate chef Stephen Trigg draws inspiration from his father's passion for butterflies. With this piece, he hopes to mobilise everyone into taking better care of our rainforests, the lungs of this planet, without which we wouldn't have the gift of chocolate.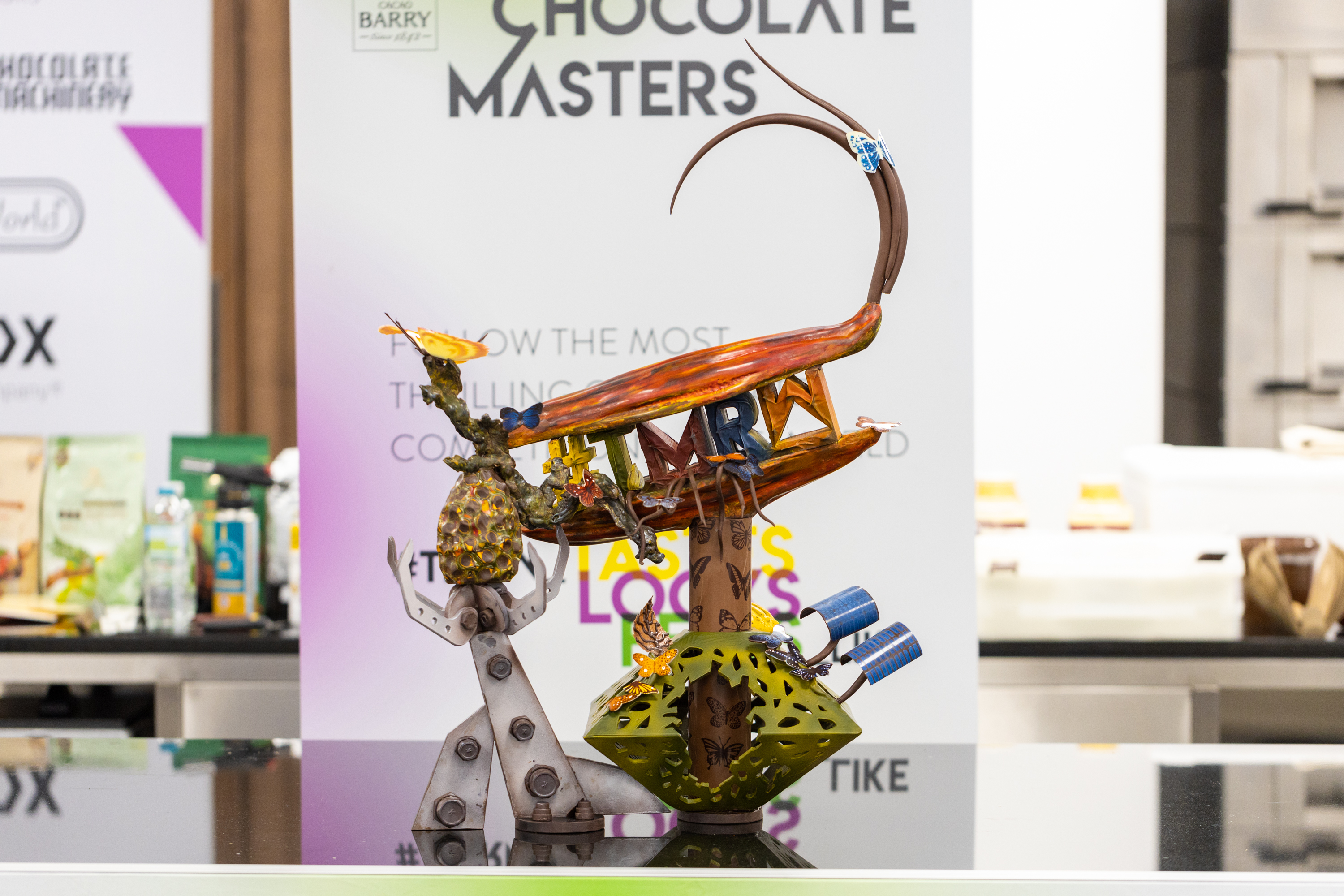 ASSIGNMENT 3
#TASTE


INVENT THE FRESH PATISSERIE OF TOMORROW

 

Inspired by an old Roman recipe combining the seasonal orchard fruit Quince and honey. Now with a delicious milk chocolate twist.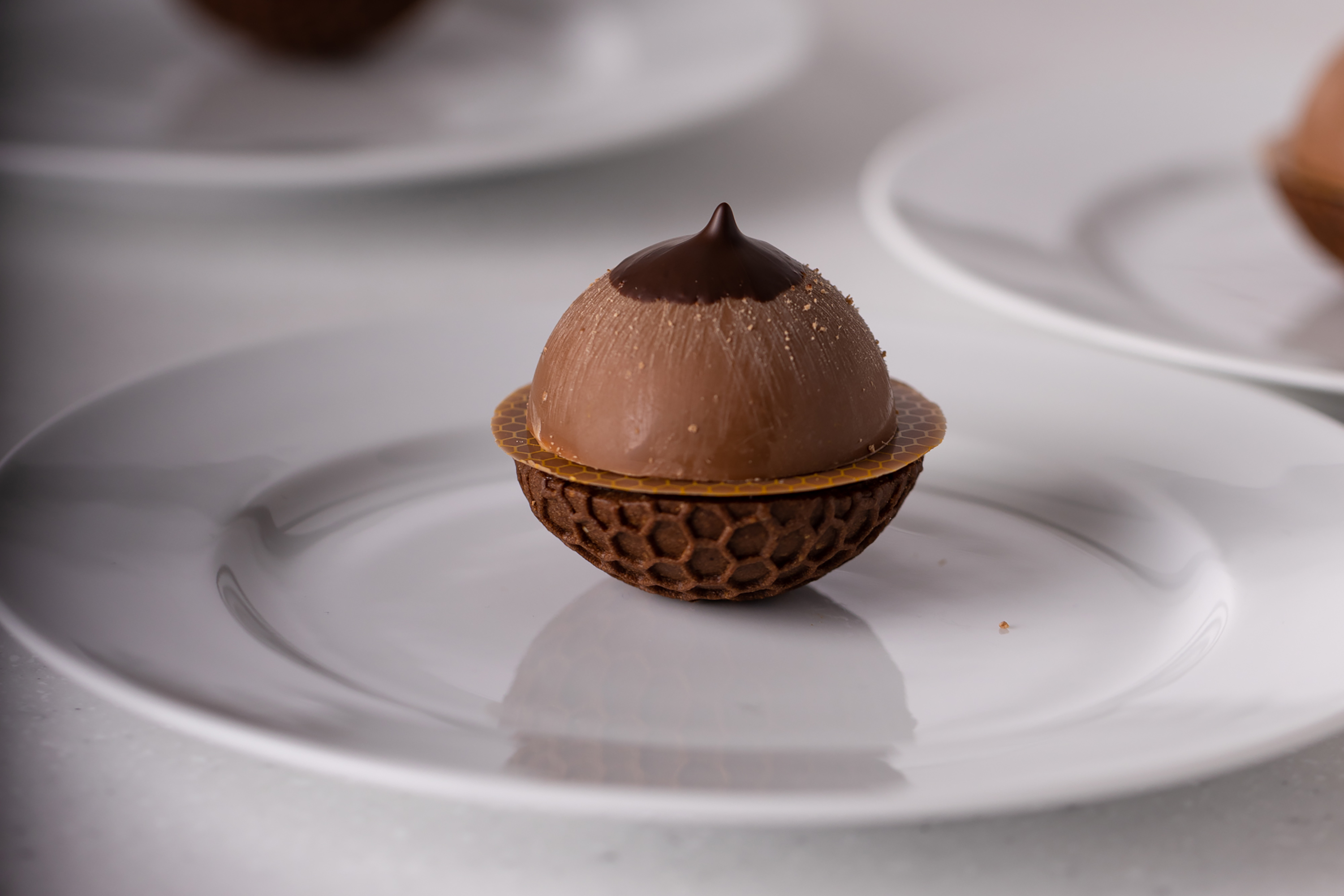 Assignment 4
#SNACK


SERVE A FULLY PLANT-BASED CHOCOLATE SNACK

 

Stephen Trigg used pumpkin seeds to make his pumpkin sable and macaron. Combined with the plant-produced superfood resveratrol, he integrates everything effortlessly in a beautiful pumpkin praliné.  Fun fact: resveratrol is a healthy molecule also found in red wine!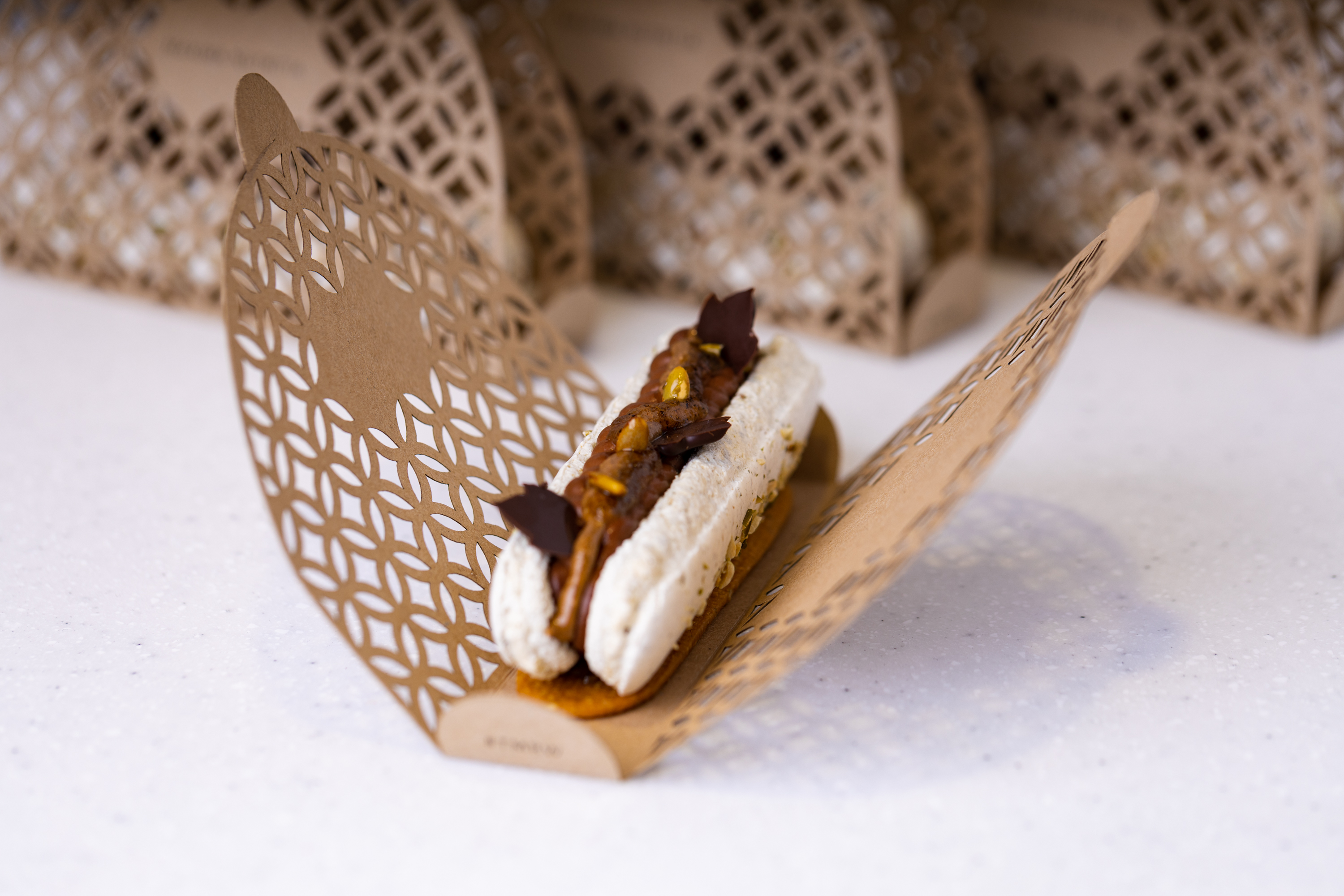 ASSIGNMENT 5
#BONBON


CREATE A MOULDED CHOCOLATE BONBON

 

Orange compote, whisky ganache and a delicious pecan crisp inside a milk chocolate shell. Layers of deep indulgence - a throwback to tradition and a look into the future.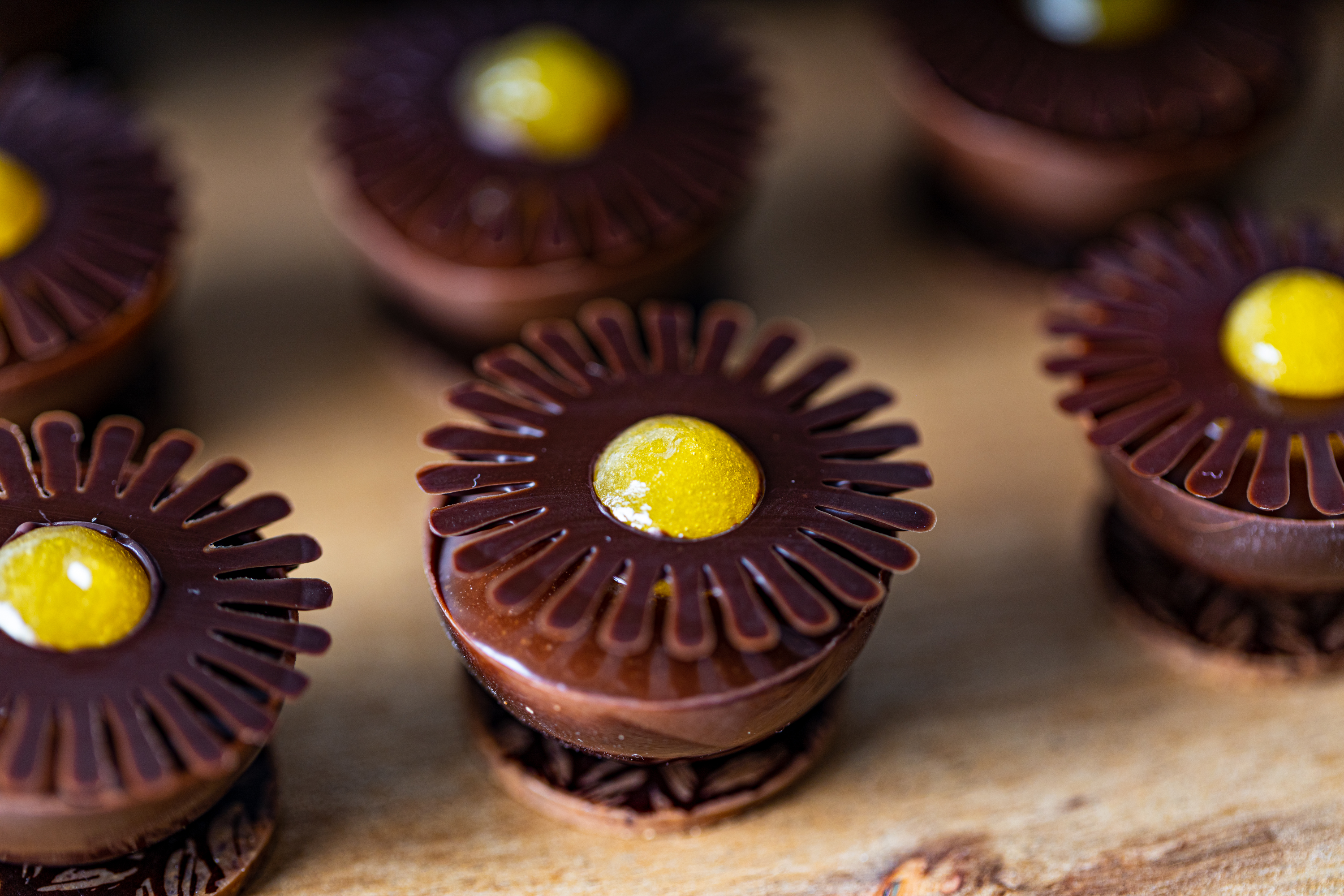 Tuesday, 2 November, 2021