The creations of NICOLAS NIKOLAKOPOULOS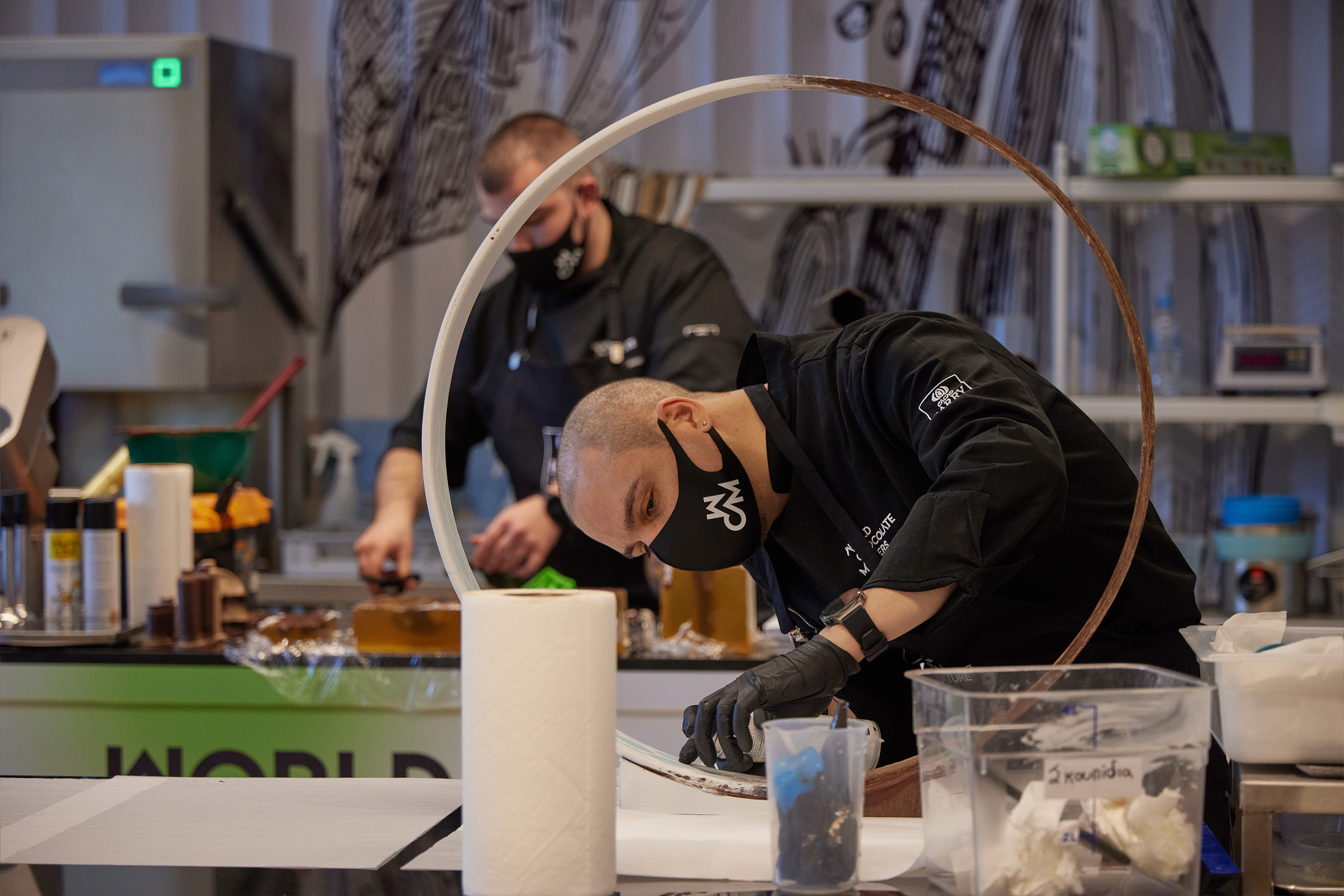 Assignment 2
#DESIGN
Greek chef Nikolaos Nikolakopoulos used symbolism and design fiction to show his vision of #TMRW. According to him the ultimate goal of humanity is to be in perfect symbiosis with nature. Because nature holds the future in its hands and we get to colour and shape it with science, art and - of course - chocolate craft.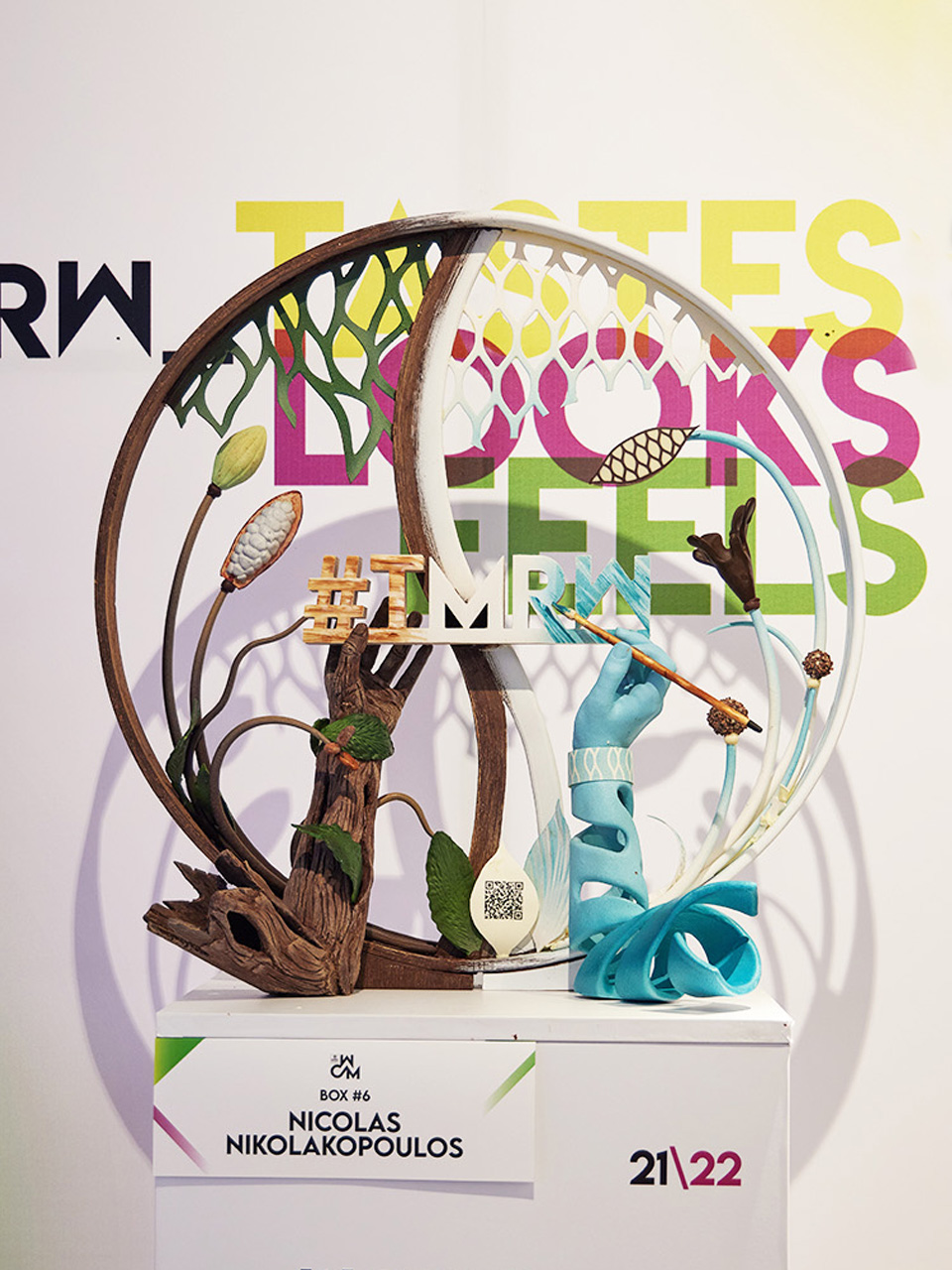 ASSIGNMENT 3
#TASTE
A variety of chocolate flavours and textures brought together, balanced with fruity and herbal notes. Bananas from Crete, fresh olive oil from Peloponnese, sweet anise and Ouzo.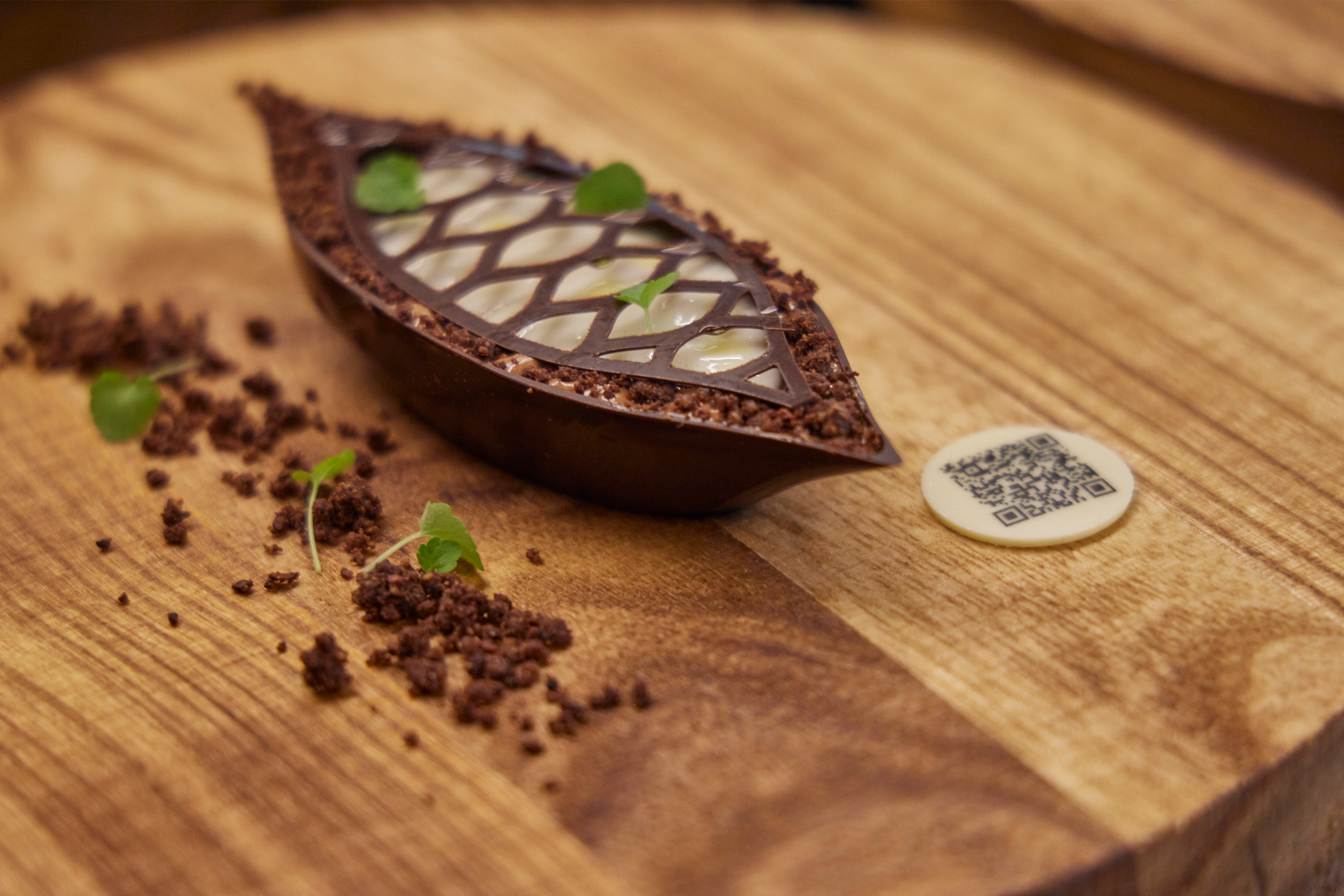 Assignment 4
#SNACK
This plant-based snack uses contrast between natural flavour and tastes that humanity and technology provided. The two come together in chocolate. Dark chocolate flavour, roasted almonds put next to black cherries, the flavour of Mavrodaphne sweet red wine and spices.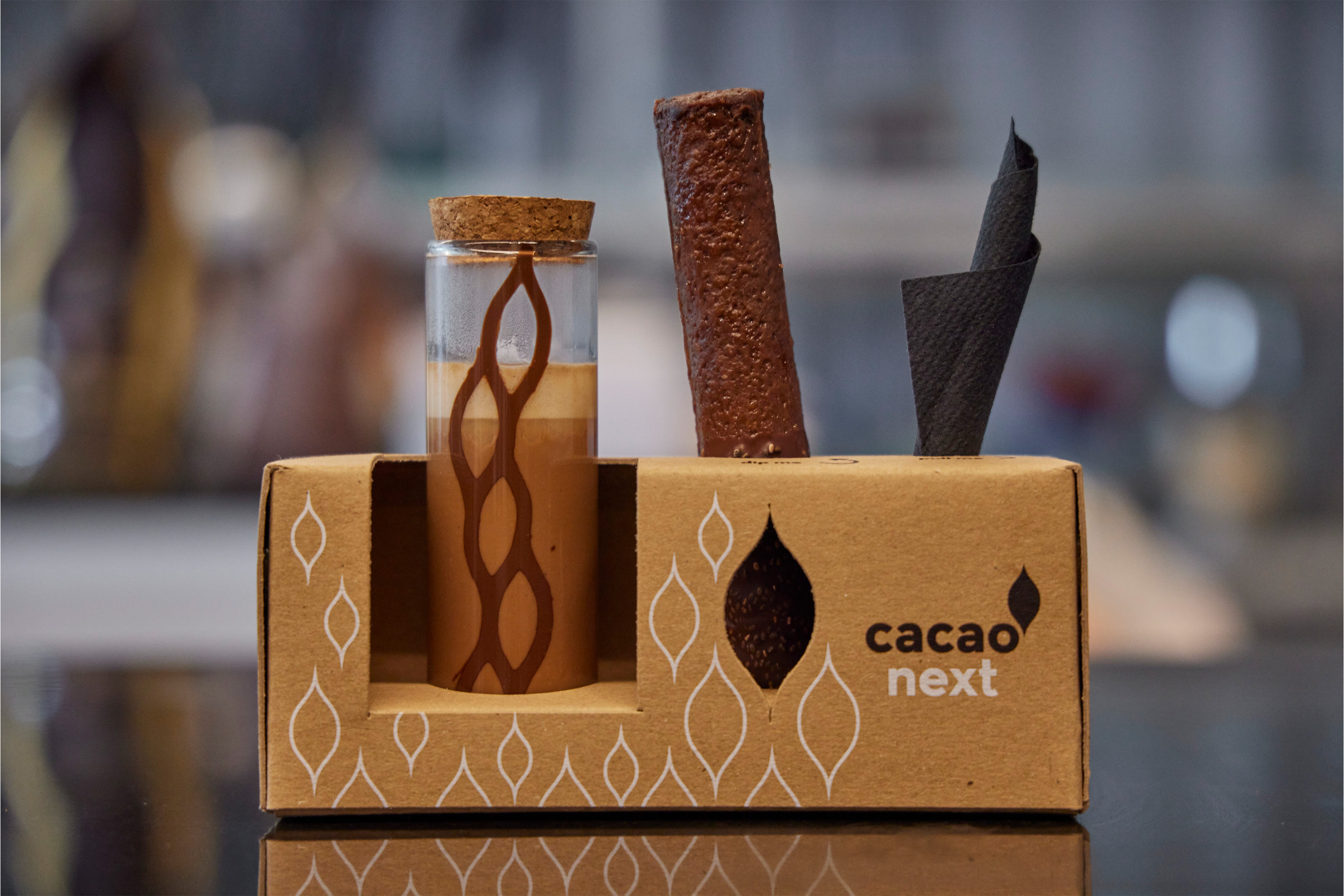 ASSIGNMENT 5
#BONBON
This fresh chocolate bonbon is filled with Greek countryside flavours: yoghurt, kefir and sheep butter, orange blossom and fresh mandarin from Chios island. Wrapped in Cacao Barry Zéphyr 34% and Tanzanie 75%.
Wednesday, 16 March, 2022