The creations of winner NISHANT AMIN
Assignment 1
#YOU


PRESENT YOURSELF AND YOUR VISION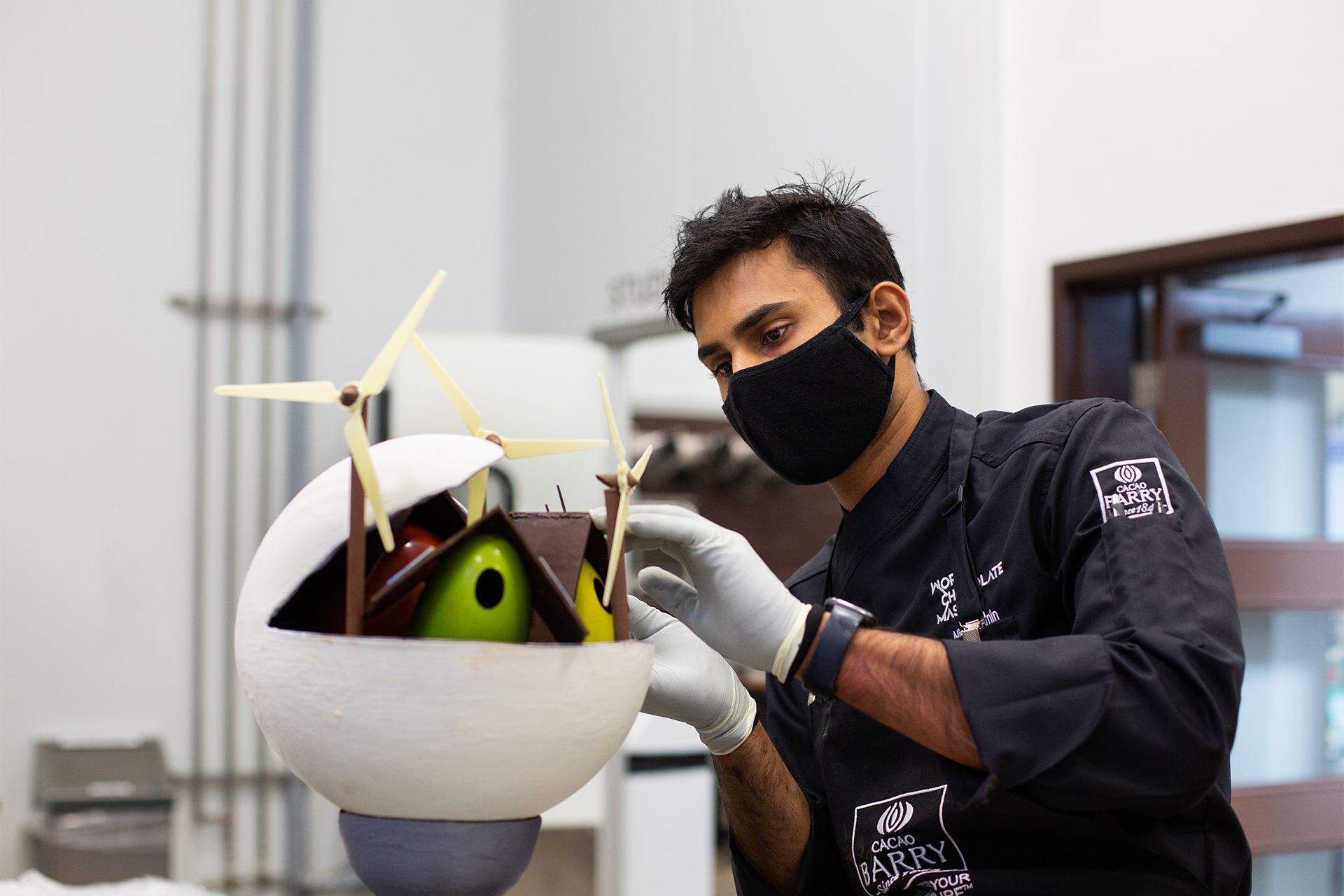 Assignment 2
#DESIGN


CREATE YOUR VERY OWN 3D ARTWORK

 

Chocolate chef Nishant Amin's eye-catching chocolate design is inspired by a below-level seascape and coral reefs. The light bulb represents hope: a shining light for a better #TMRW when humans peacefully coexist with the elements of nature. And source those elements in a sustainable way.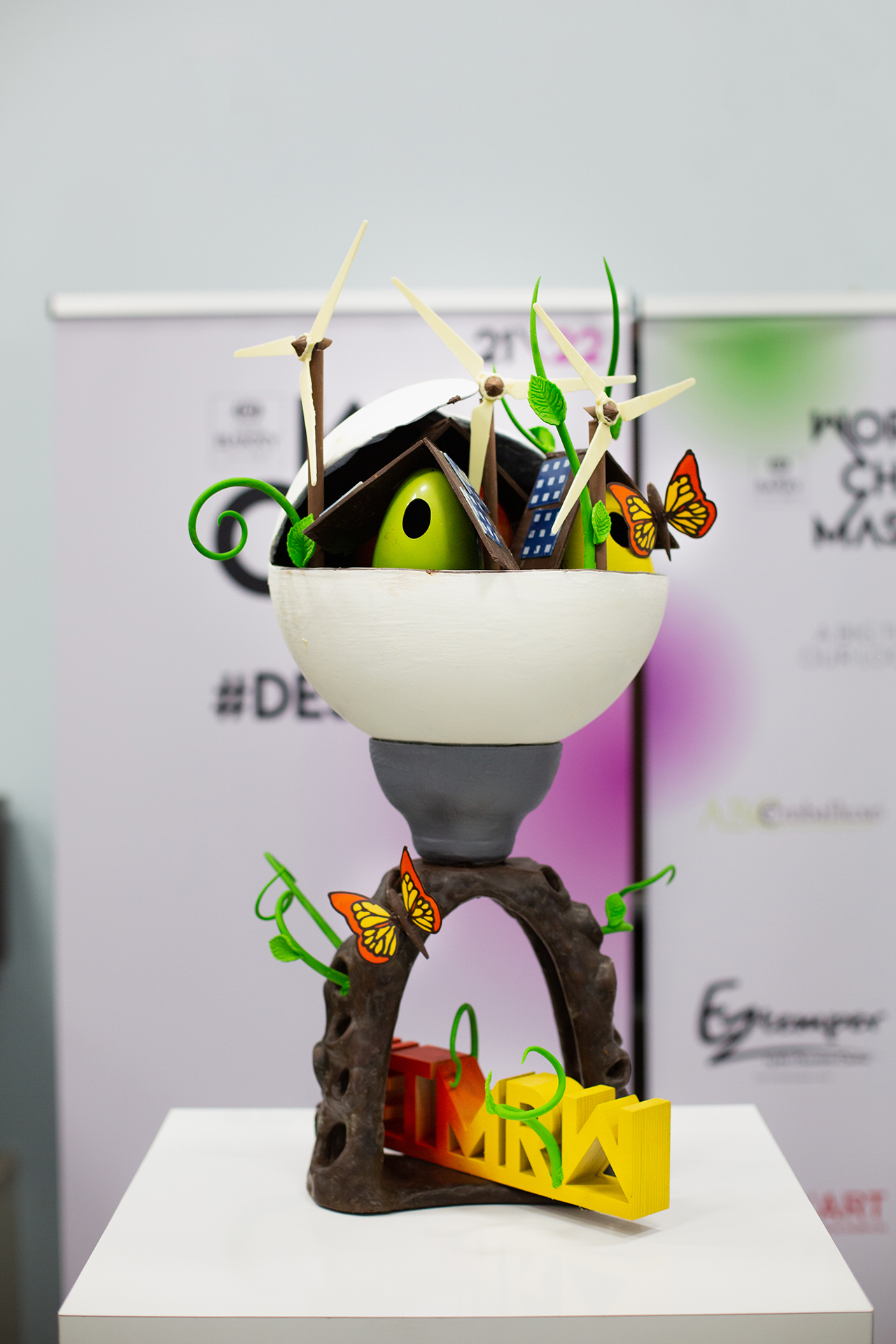 ASSIGNMENT 3
#TASTE


INVENT THE FRESH PATISSERIE OF TOMORROW

 

The subtle acidity of cherry jelly combined with the nuttiness of pistachios. Madirofolo 65%, to give it an incredible richness and a light ricotta foam with cardamom tuile to finish it off in one multi-layered snack.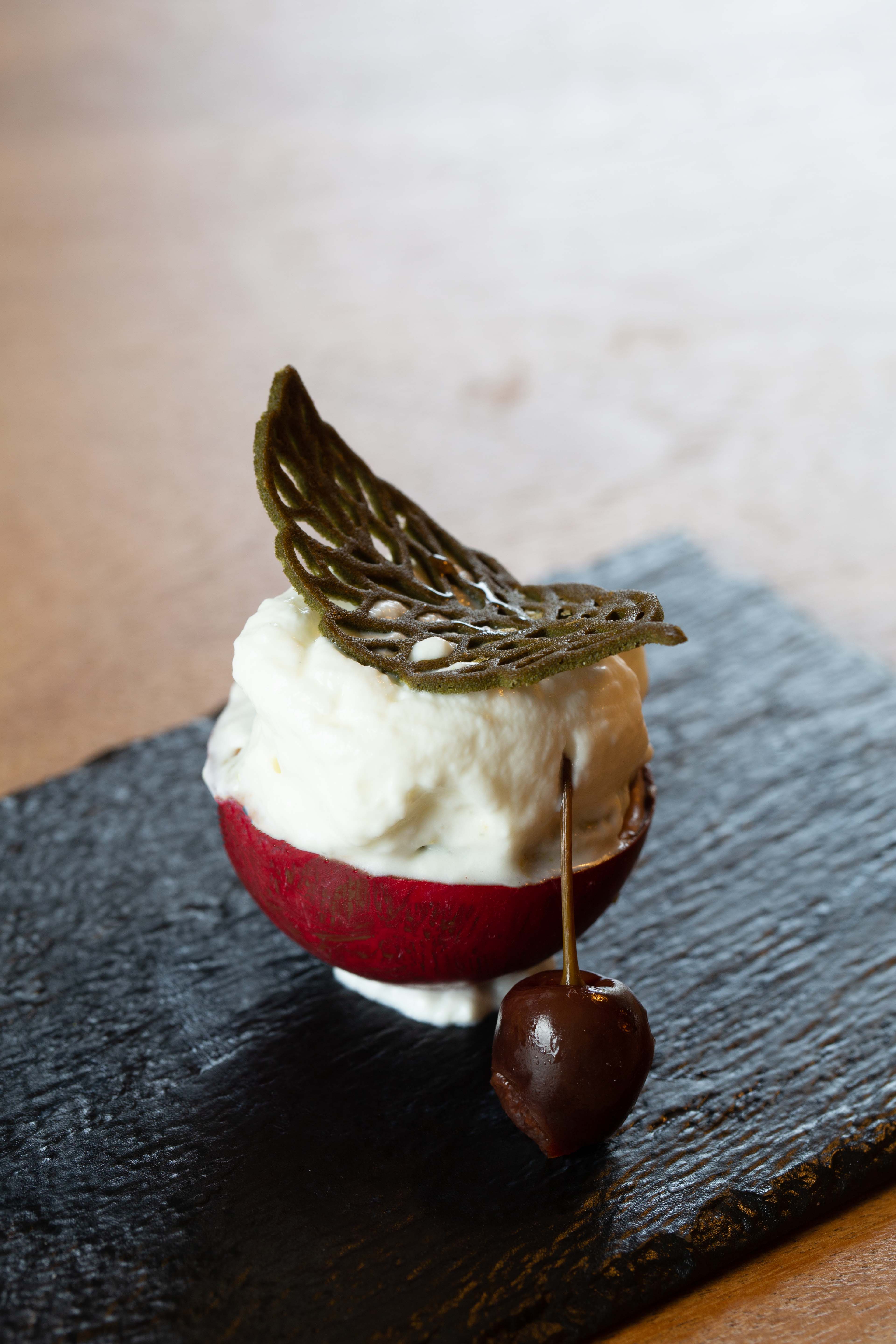 Assignment 4
#SNACK


SERVE A FULLY PLANT-BASED CHOCOLATE SNACK

 

Nutty with lots of seeds. And Fleur de Cao to bring out a hint of flowers, balanced with the sweetness of maple, dates, buckwheat and oats.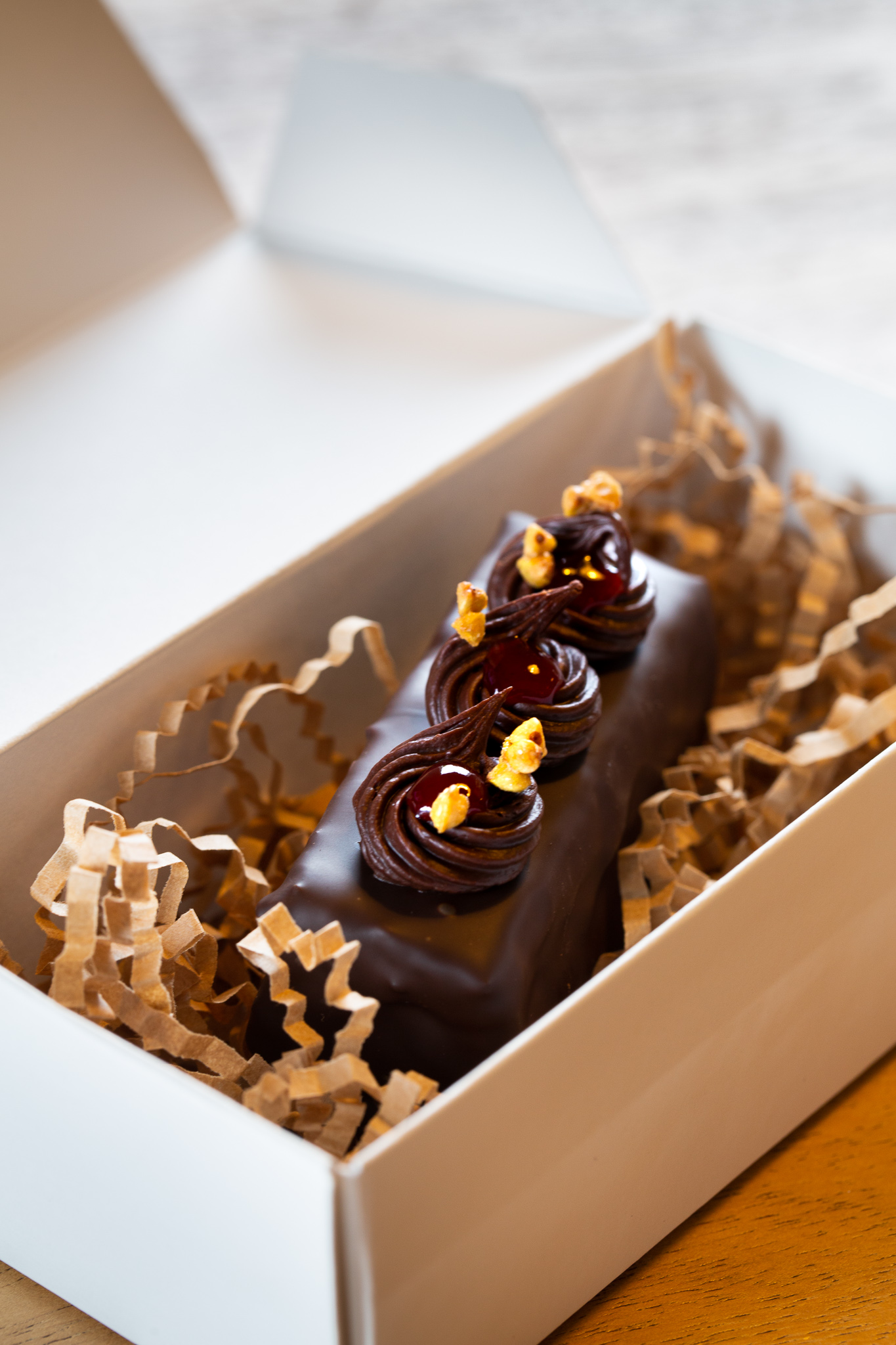 ASSIGNMENT 5
#BONBON


CREATE A MOULDED CHOCOLATE BONBON

 

Strawberry and Baco Noir combined with Espelette pepper and Inaya, encased in a dark chocolate shell. Sweet, sour and with a pinch of heat.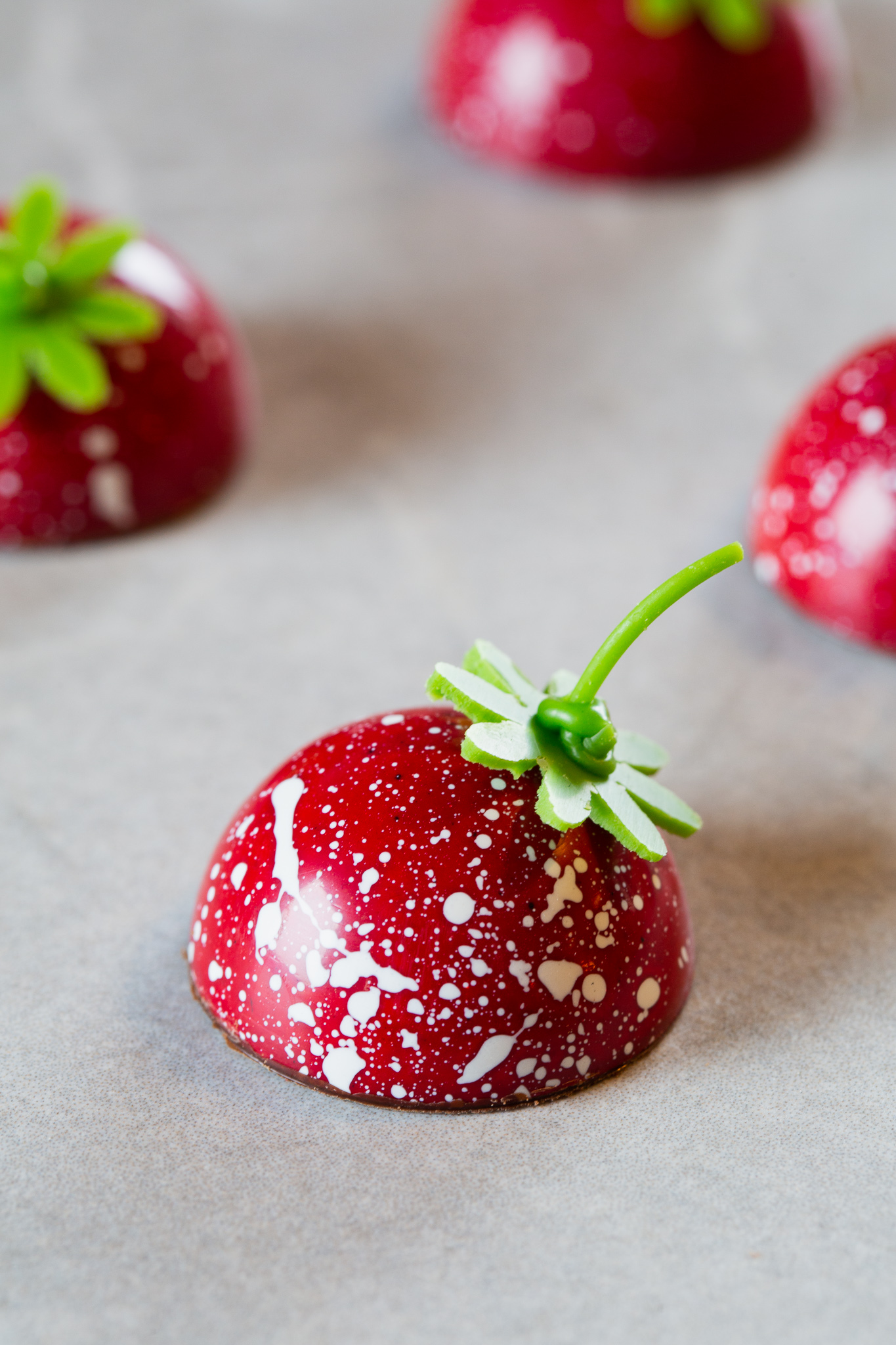 Wednesday, 6 October, 2021