The creations of the winner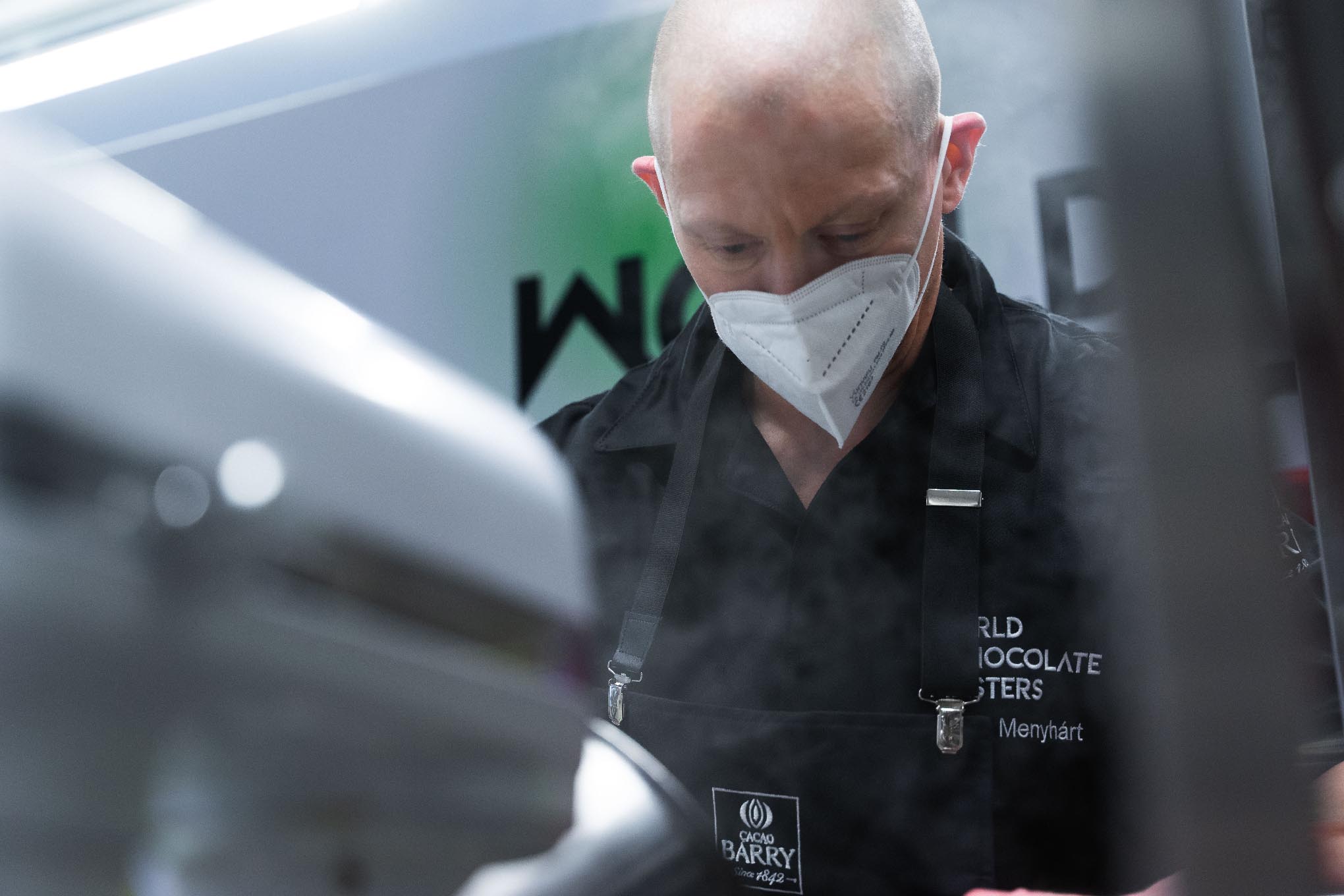 Assignment 2
#DESIGN


Education is our Mission by chef Attila Menyhárt

 

This sculpture by Chocolate Master Attila Menyhárt is a testament to both the world and to chocolate craft. It shows how engineering is driving the foundations of humanity and the natural world around us: earth, fire, water and air.

 

But engineering alone won't save the planet, says our chef. We need to let our planet guide human thought. Because only together can we secure a bright future. Only together will we be able to thrive. Only together can we find balance.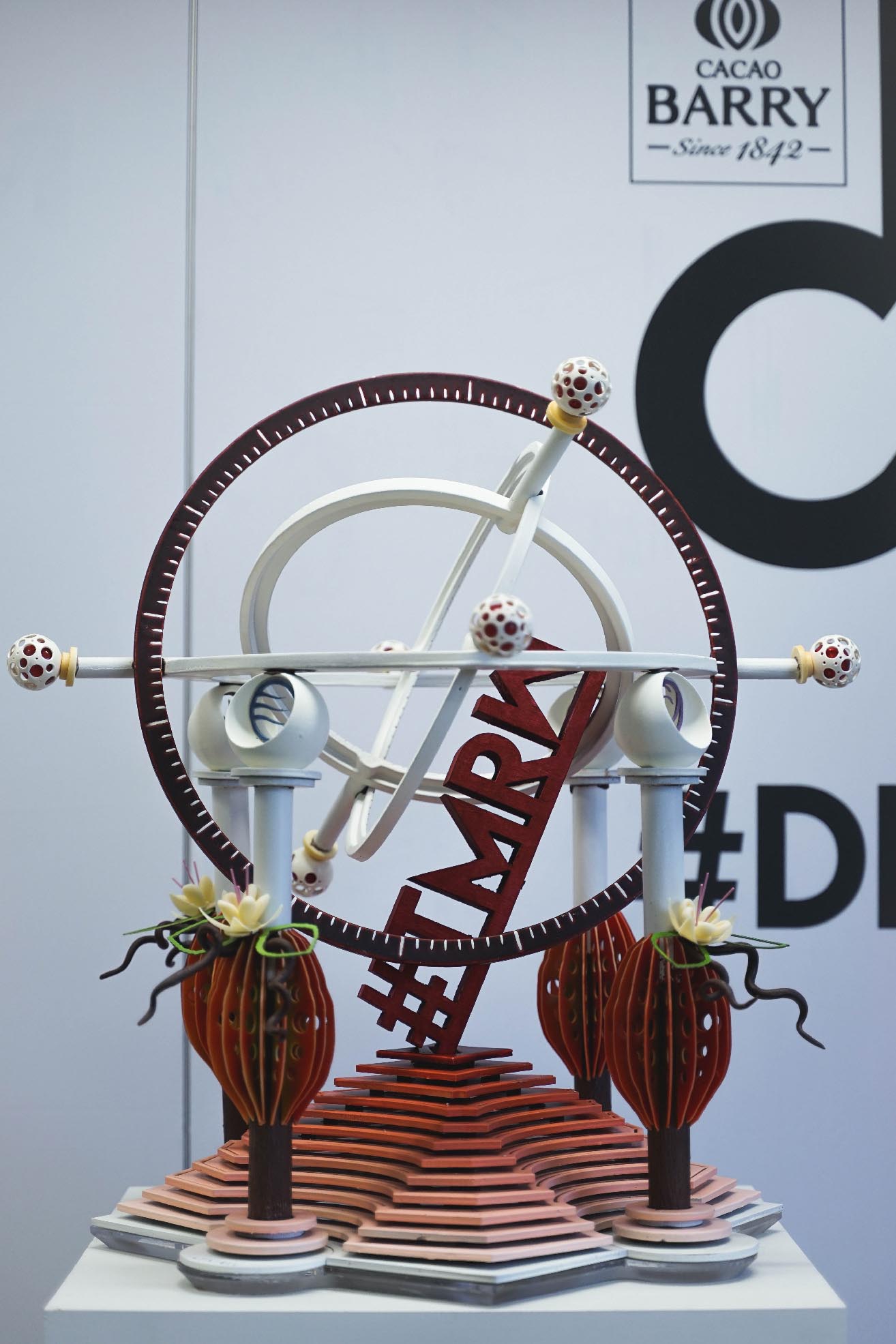 ASSIGNMENT 3
#TASTE


The Invention of Technology by chef Attila Menyhárt

 

This recipe is inspired by cacao itself. A treasure that, according to the new Central European Chocolate Master, may soon disappear from the world if we keep exploiting nature.

 

A crispy crumble base in the shape of a cacao pod, layered with apricot gel and flavoured with lavender of Tihany. Finished with hazelnut sponge, salty caramel chantilly and milk chocolate cremeux. This recipe is made with Cacao Barry Alunga 41%, Zephyr Caramel 35% and Alto el Sol 65%.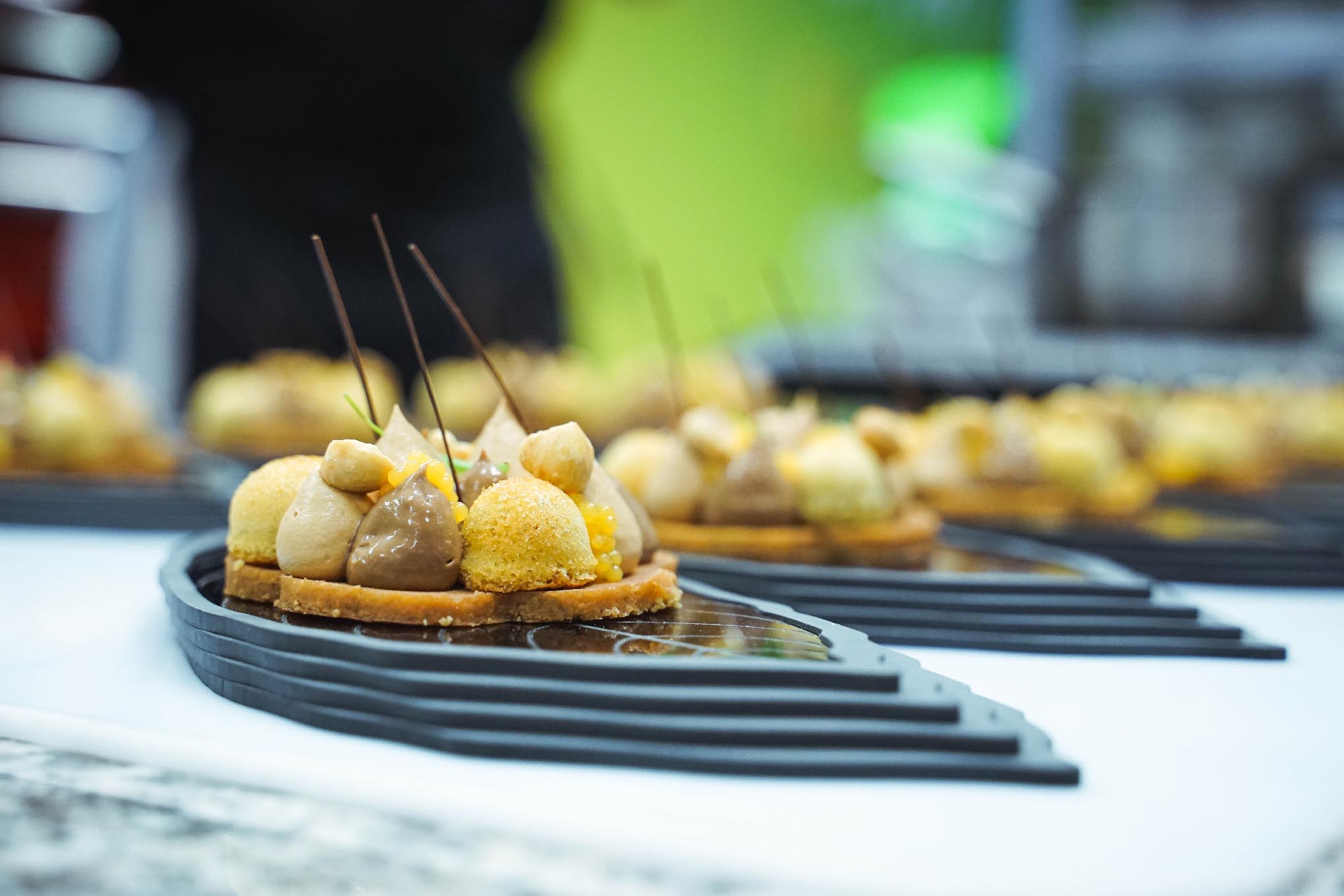 Assignment 4
#SNACK


Protection by chef Attila Menyhárt

 

Chocolate Master Attila Menyhárt shows us just how sustainable chocolate snacking can be. He got rid of everything that creates waste in order to create a snack that can truly be enjoyed to the fullest.

 

Alto el Sol cremeux mixed with agar-agar and coconut fat, covered with slightly smoky Kapia pepper cream, raspberry gel and delicious Saint Domingue 70% and Extra Bitter Guayaquil 64%.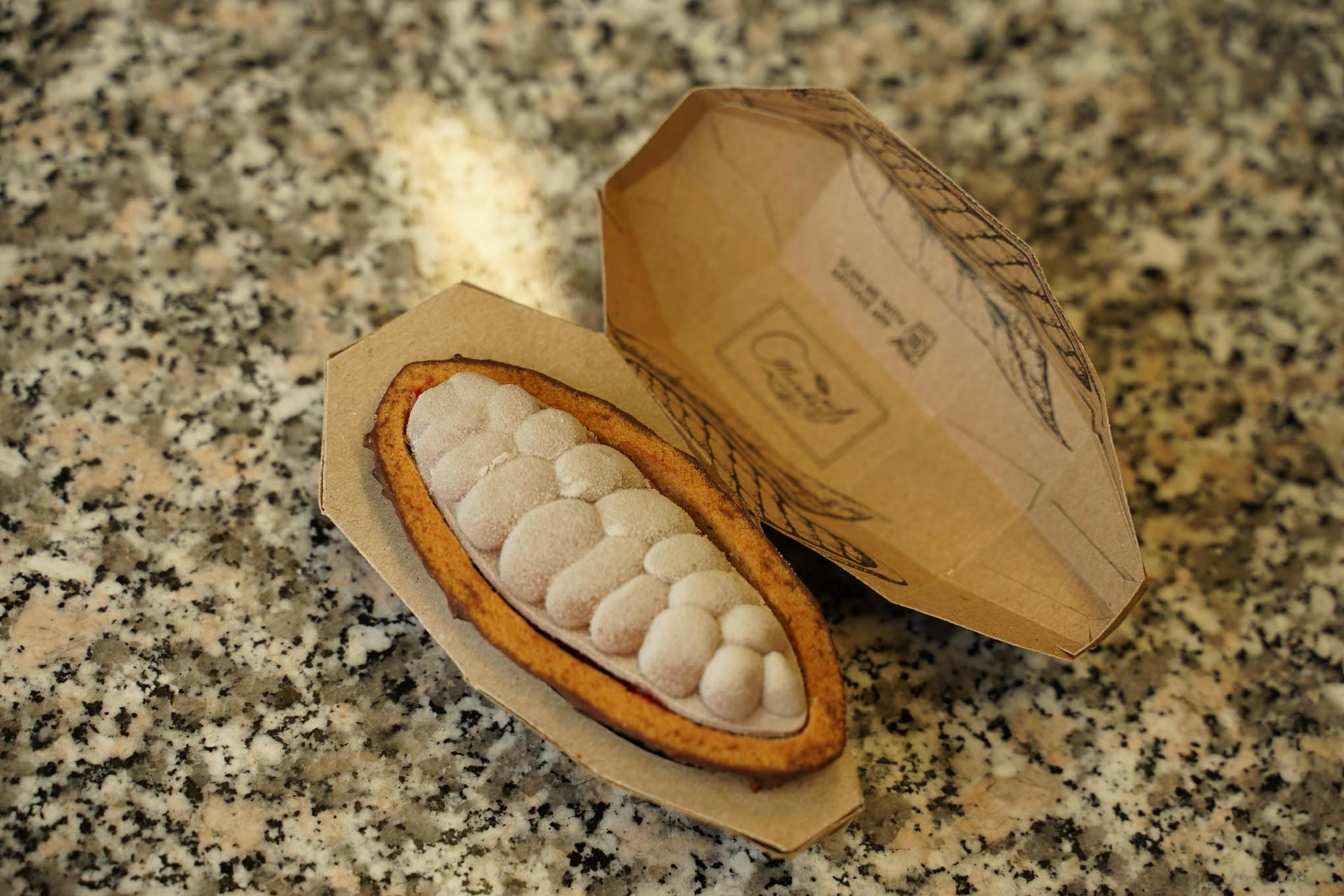 ASSIGNMENT 5
#BONBON


Local and Universal by chef Attila Menyhárt

 

Chocolate is a gift for chef Attila Menyhárt. But he also fears that it may one day disappear from our world. However, we can still turn the tide. If we remember our roots. What makes chocolate great is its connection to nature. Just like our chef has a connection with his home country: Hungary. His bonbon recipe is a reflection of that deep, unwavering bond both share.

Shaped like a half-cut cacao pod made from Cacao Barry Alunga 41% and filled with layers of redcurrant gel spiced with thyme and gianduja, roasted pumpkin seeds from Őrség.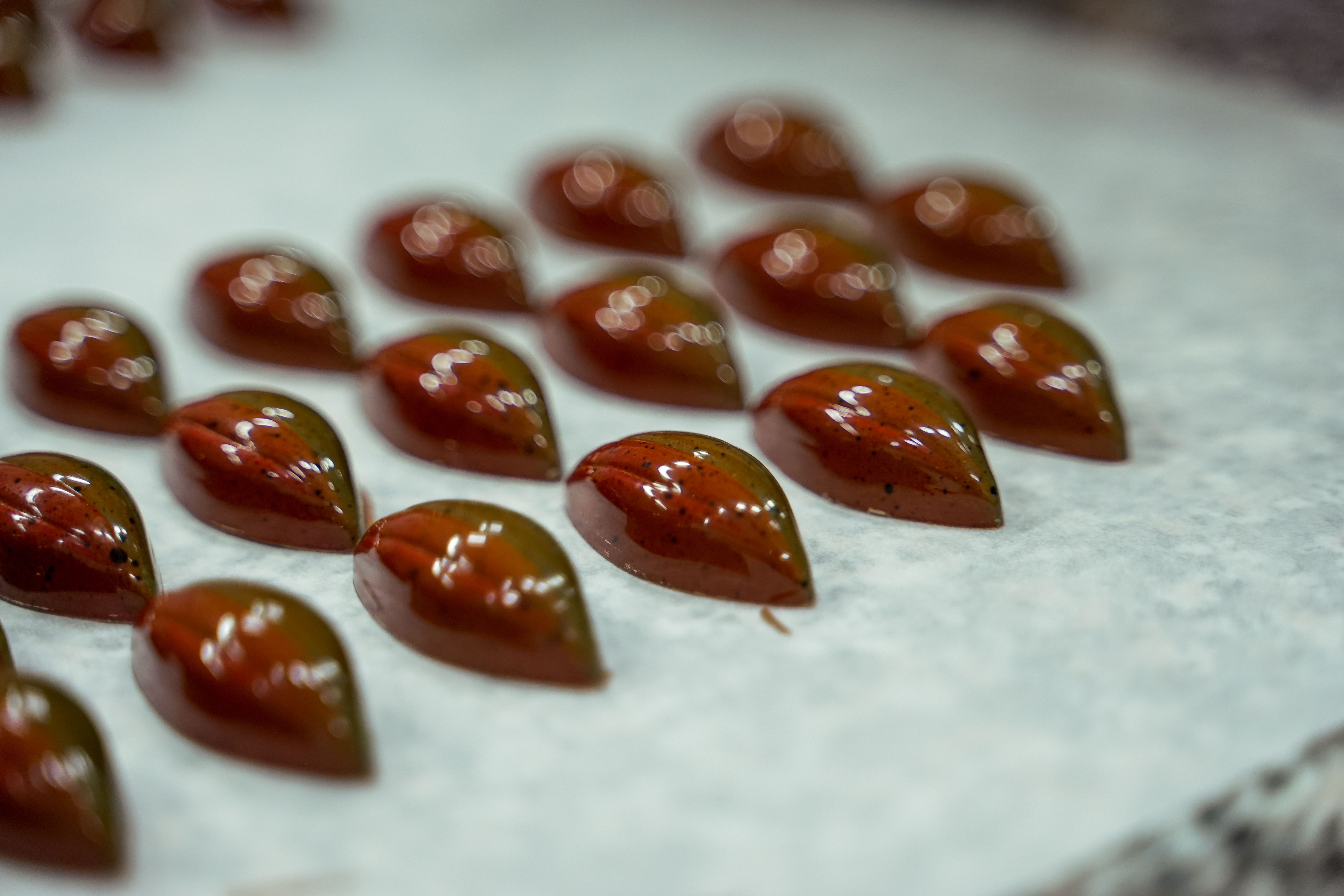 Wednesday, 9 February, 2022