THIS WAS THE US NATIONAL SELECTION
During the two days of the US national selection round, chocolate chef Christophe Rull put everything on the table.
The American chef's first assignment sent the taste buds of our jury to another world. Or rather: to a better version of the one we're living in now. He combined his love for the Californian reef with a spectacular explosion of flavours and textures. A taste recipe with an all-American spin on it that fitted seamlessly with his second creation.
#Ocean is a warning and a vision in one. Our oceans aren't only the life of our planet. They're also the life of what we eat in this world. There is a lot of untapped potential in taking care of them. We could harness the power of our oceans and build a better, more efficient and renewable TMRW.
It's a theme that came back in his creations of the second day. We saw a beautiful (and delicious-looking) snack that will put the fire in everyone trying it, and a creative spin on the classic bonbon presented on a driftwood platter. The oceans are clearly very dear to Christophe Rull's heart. And we cannot wait to see what he comes up with when he crosses them to compete in the 2022 World Chocolate Masters finals.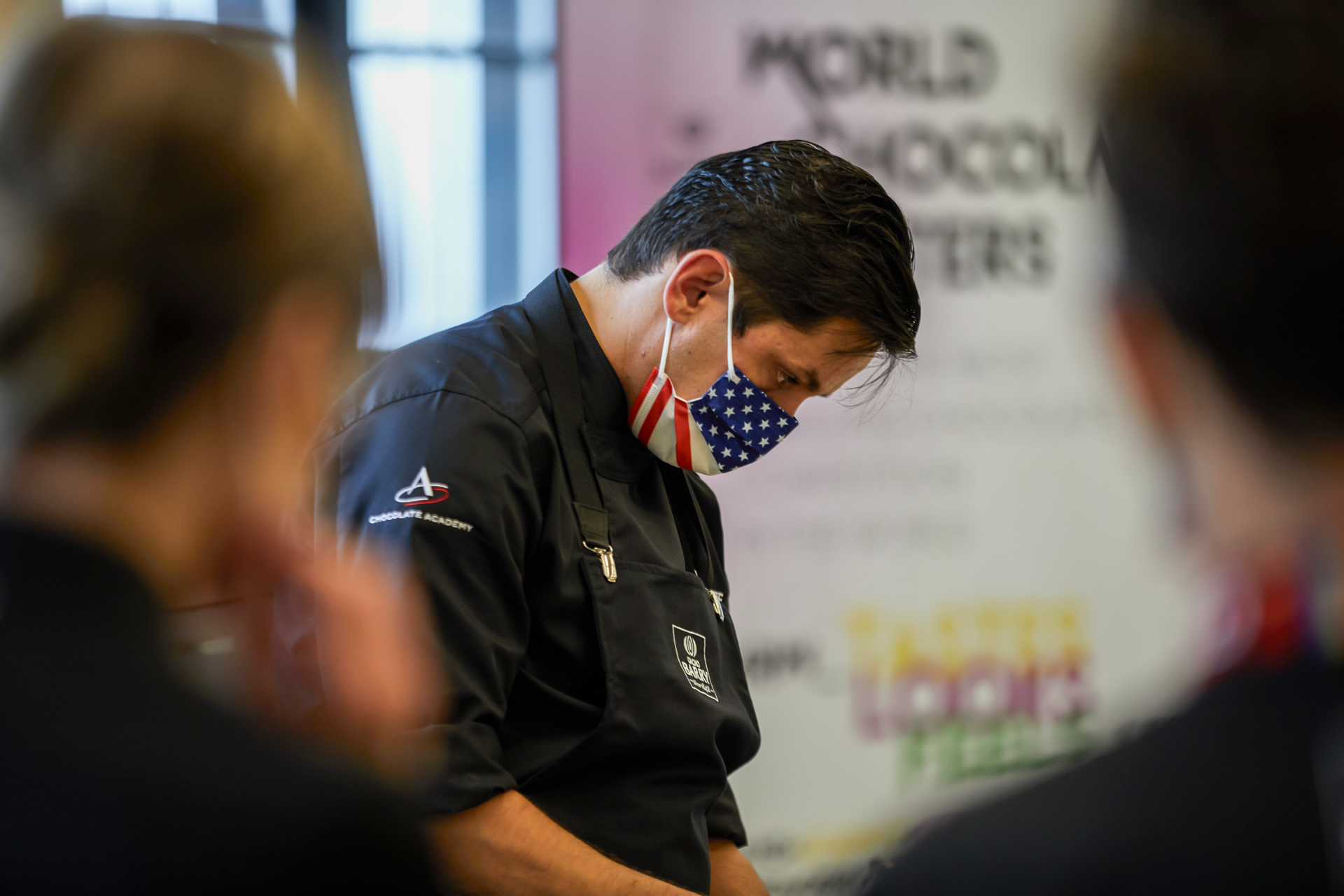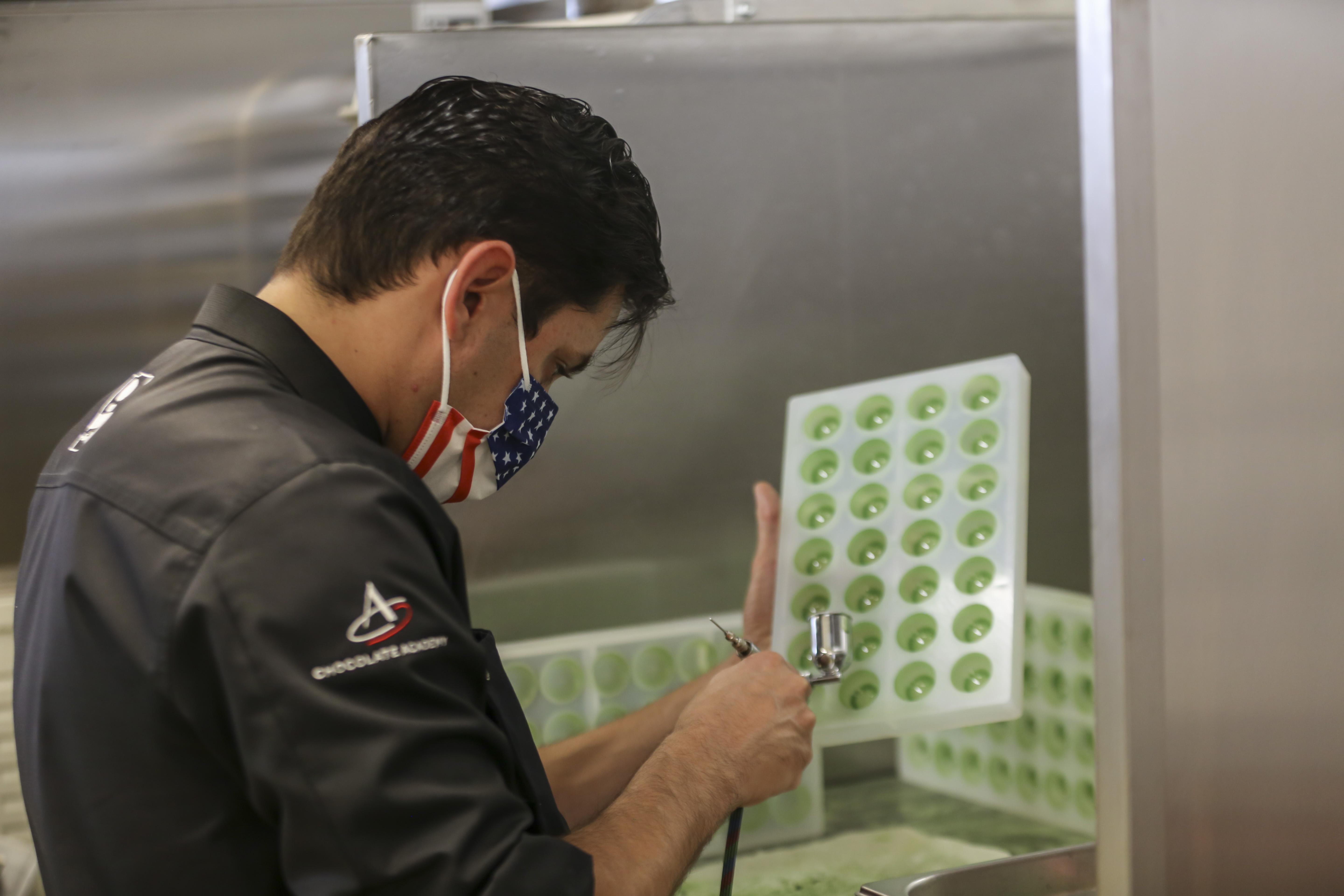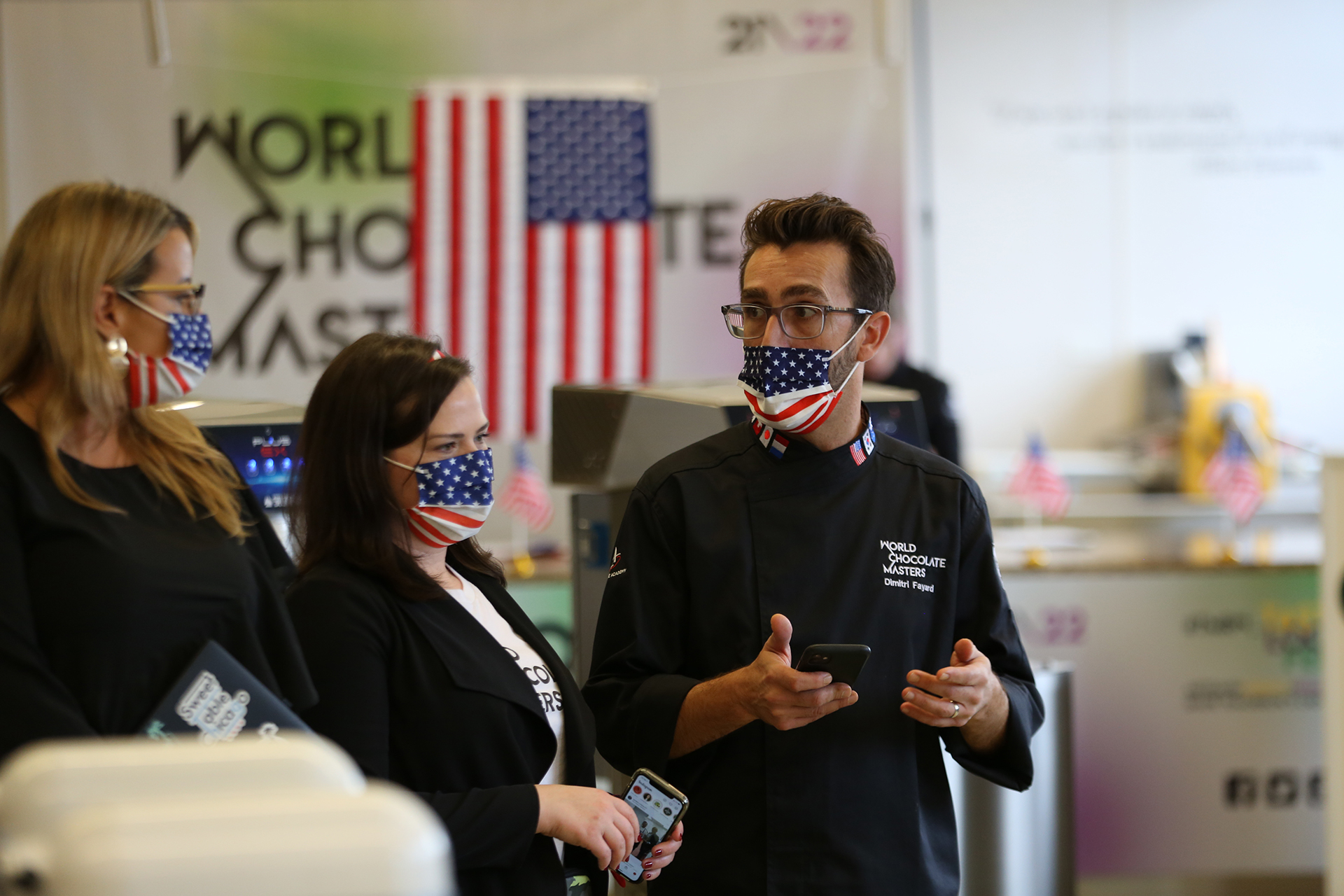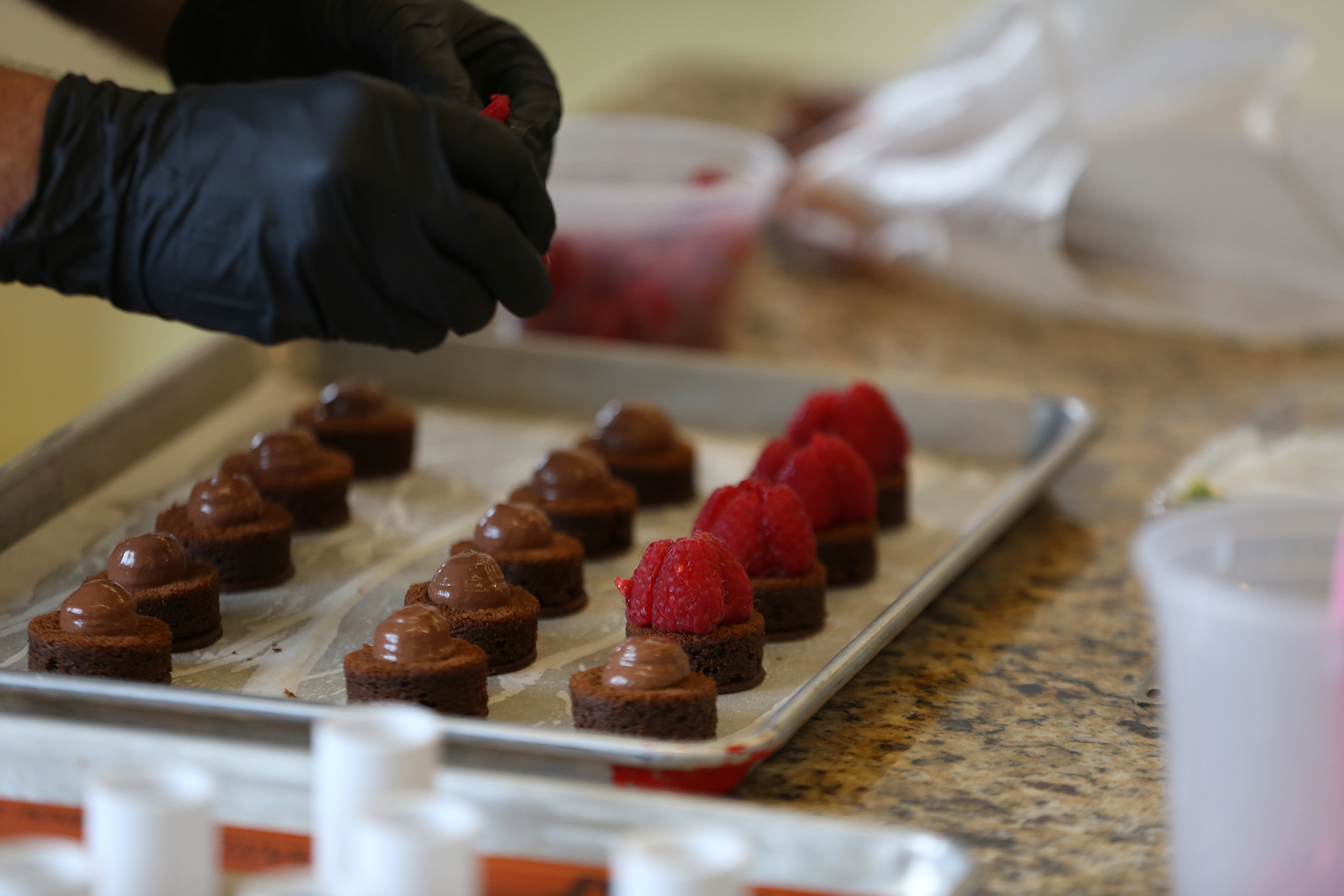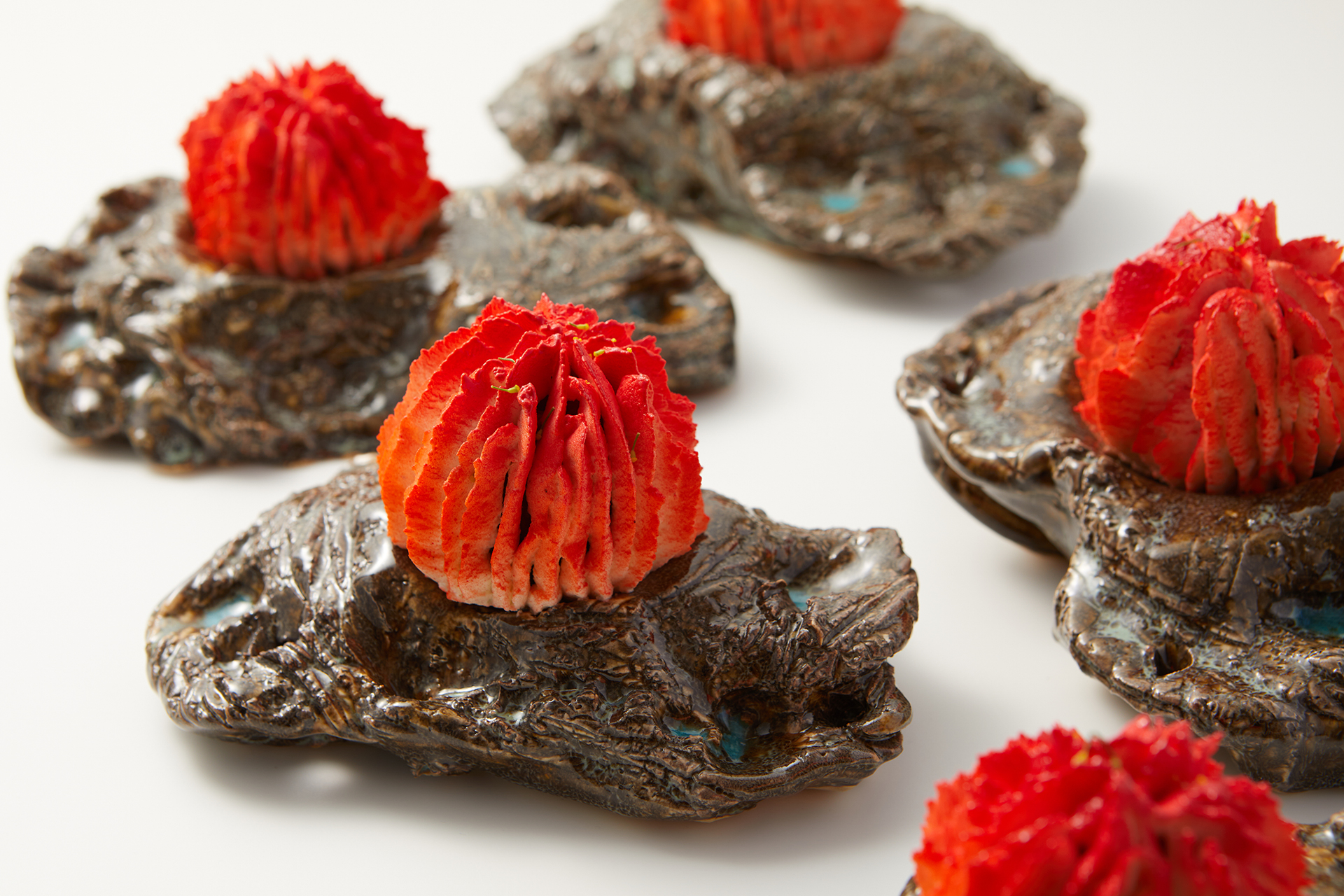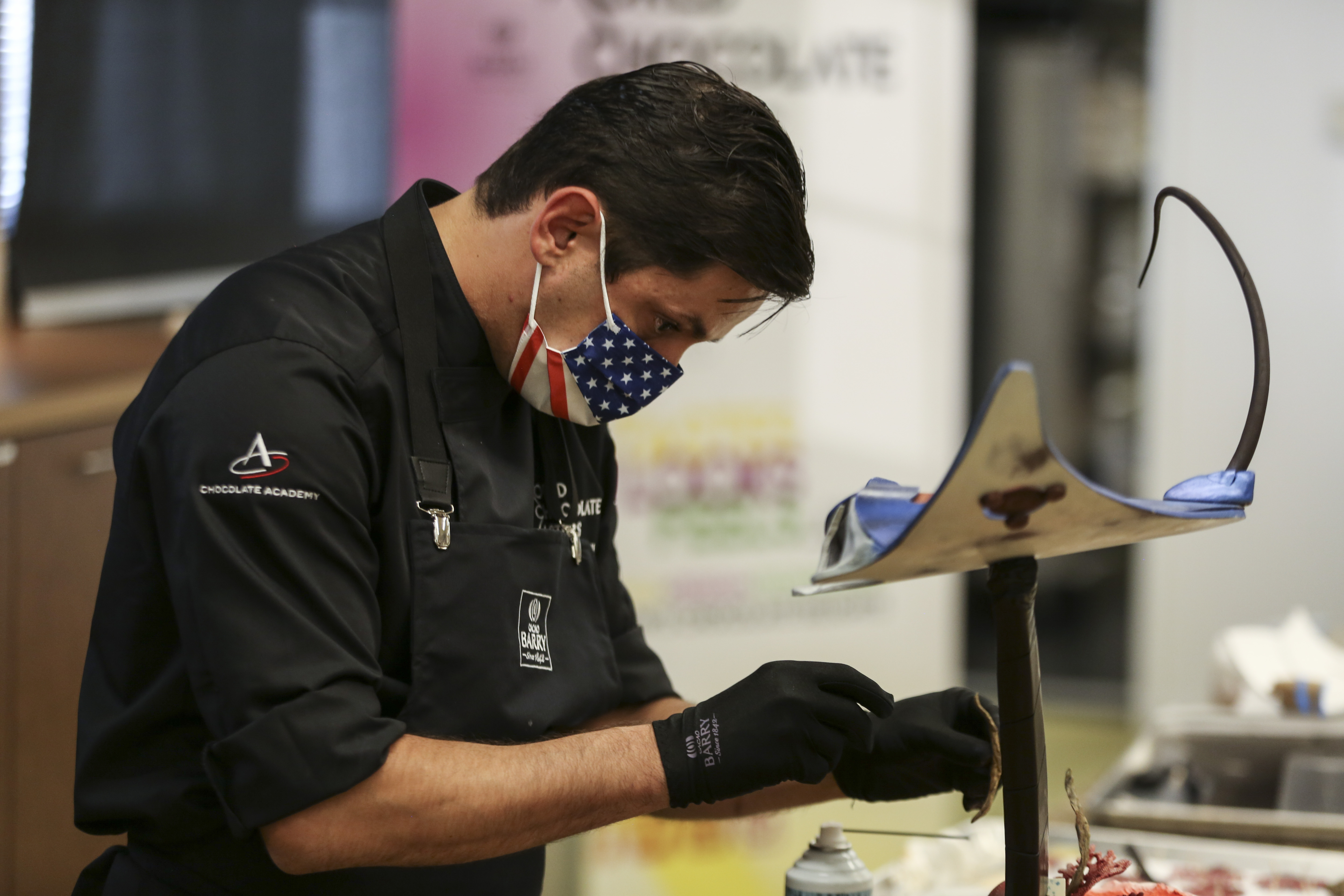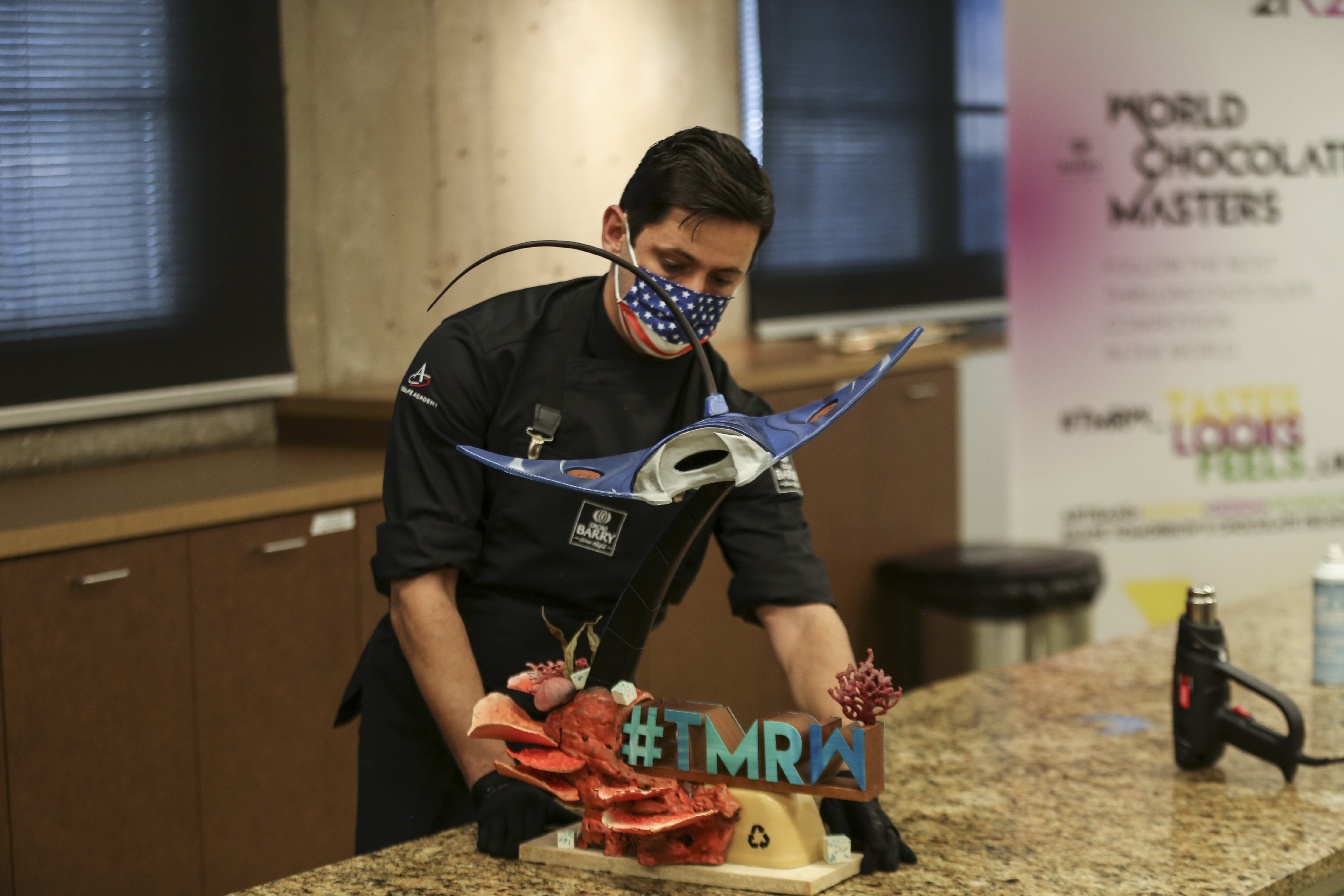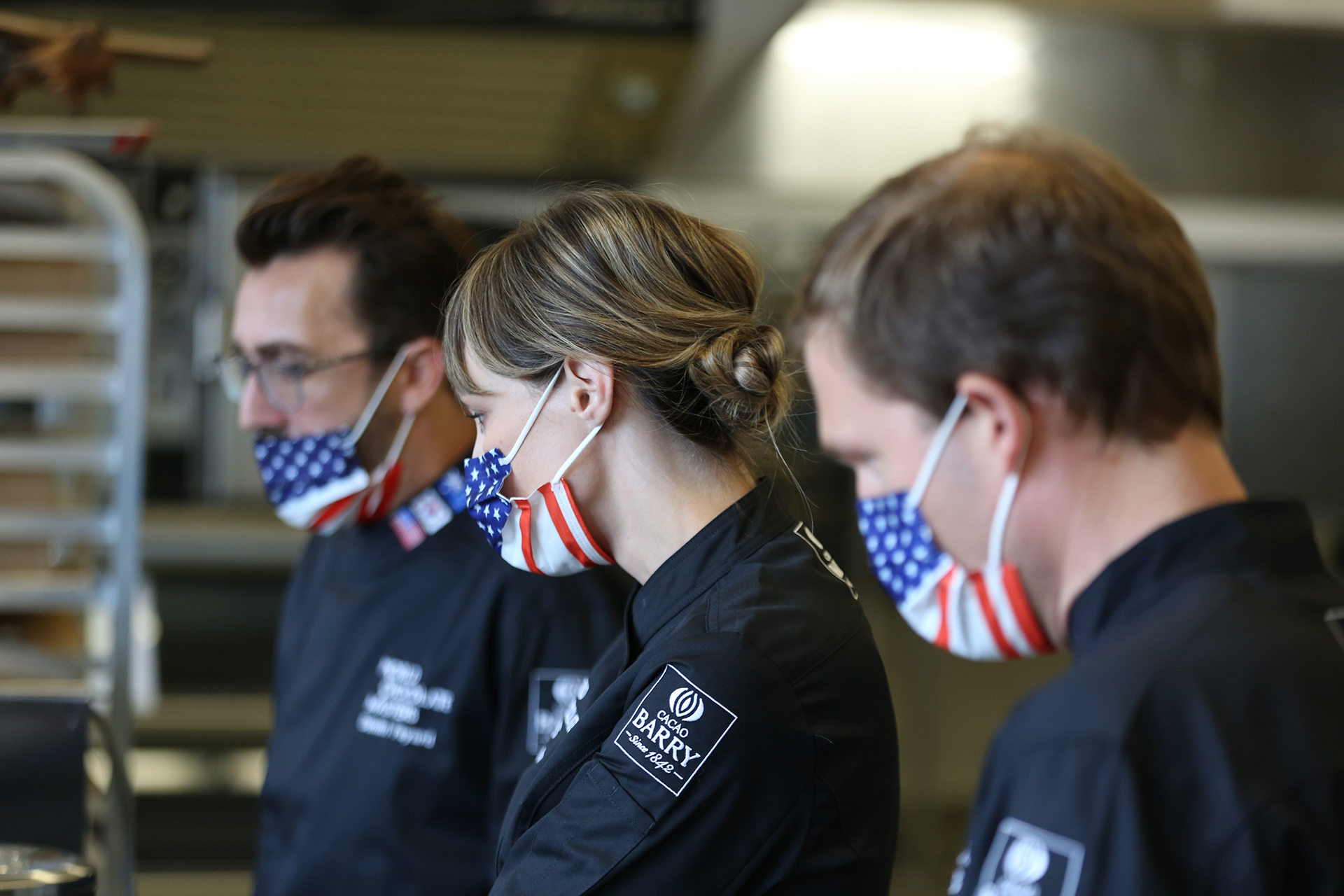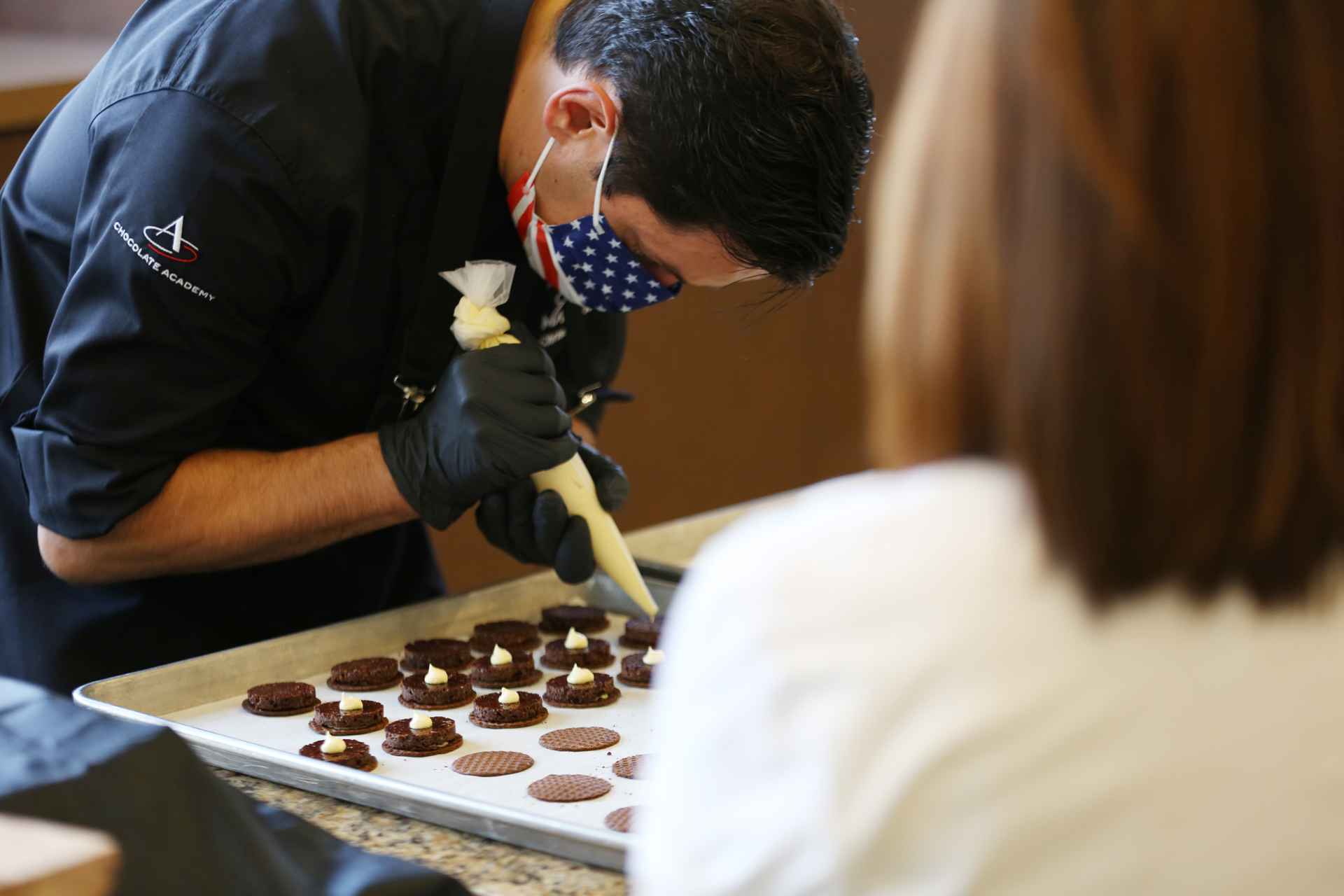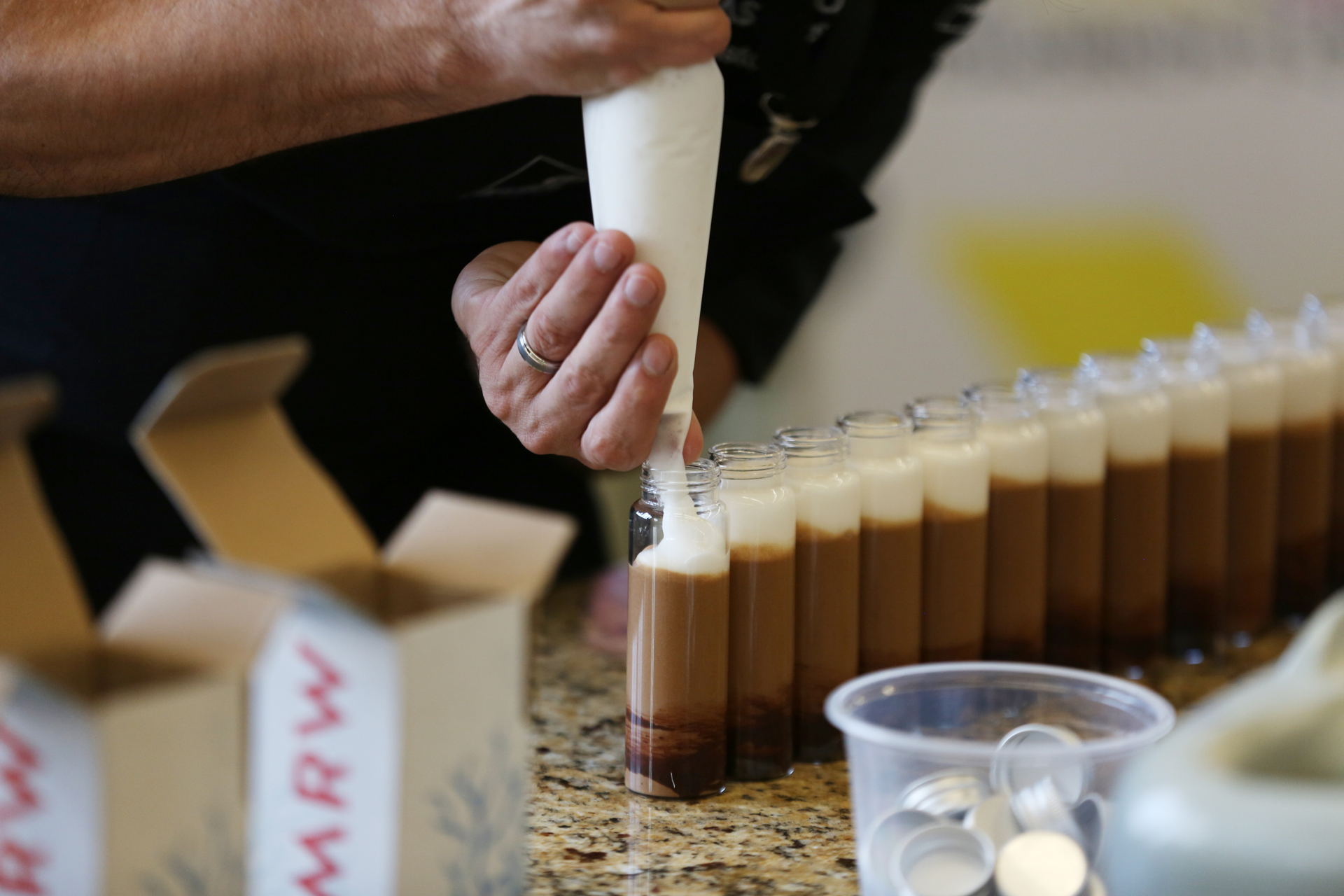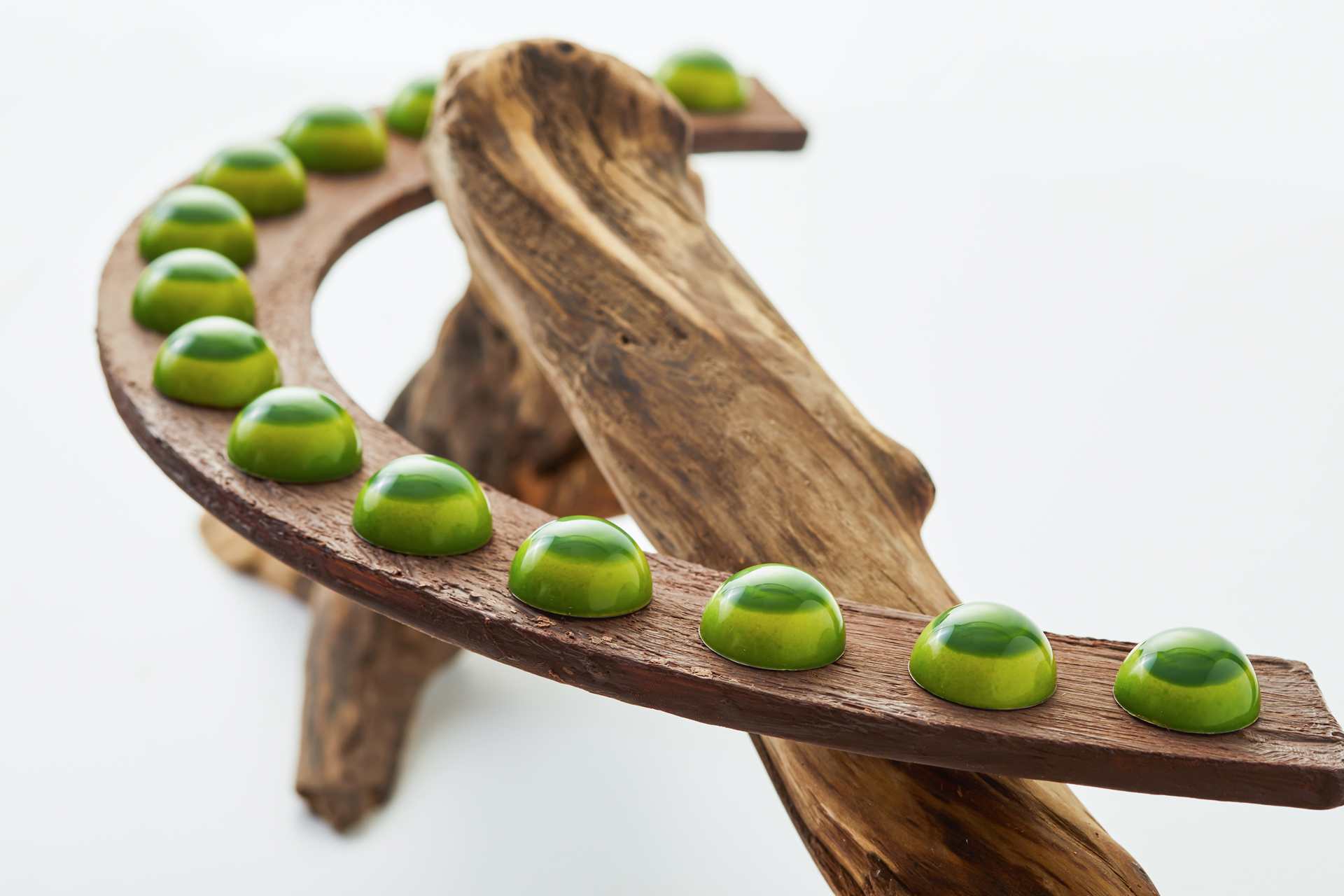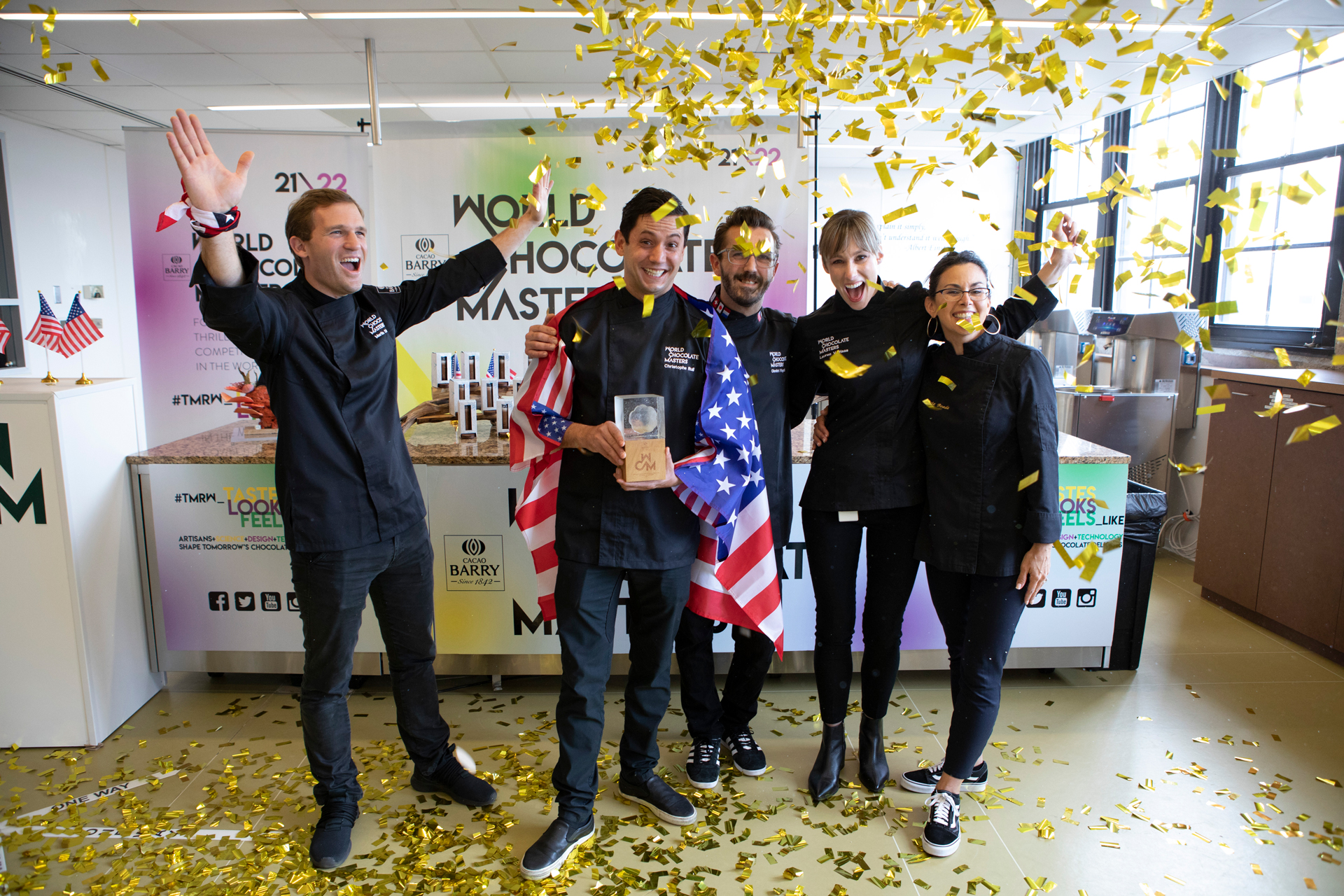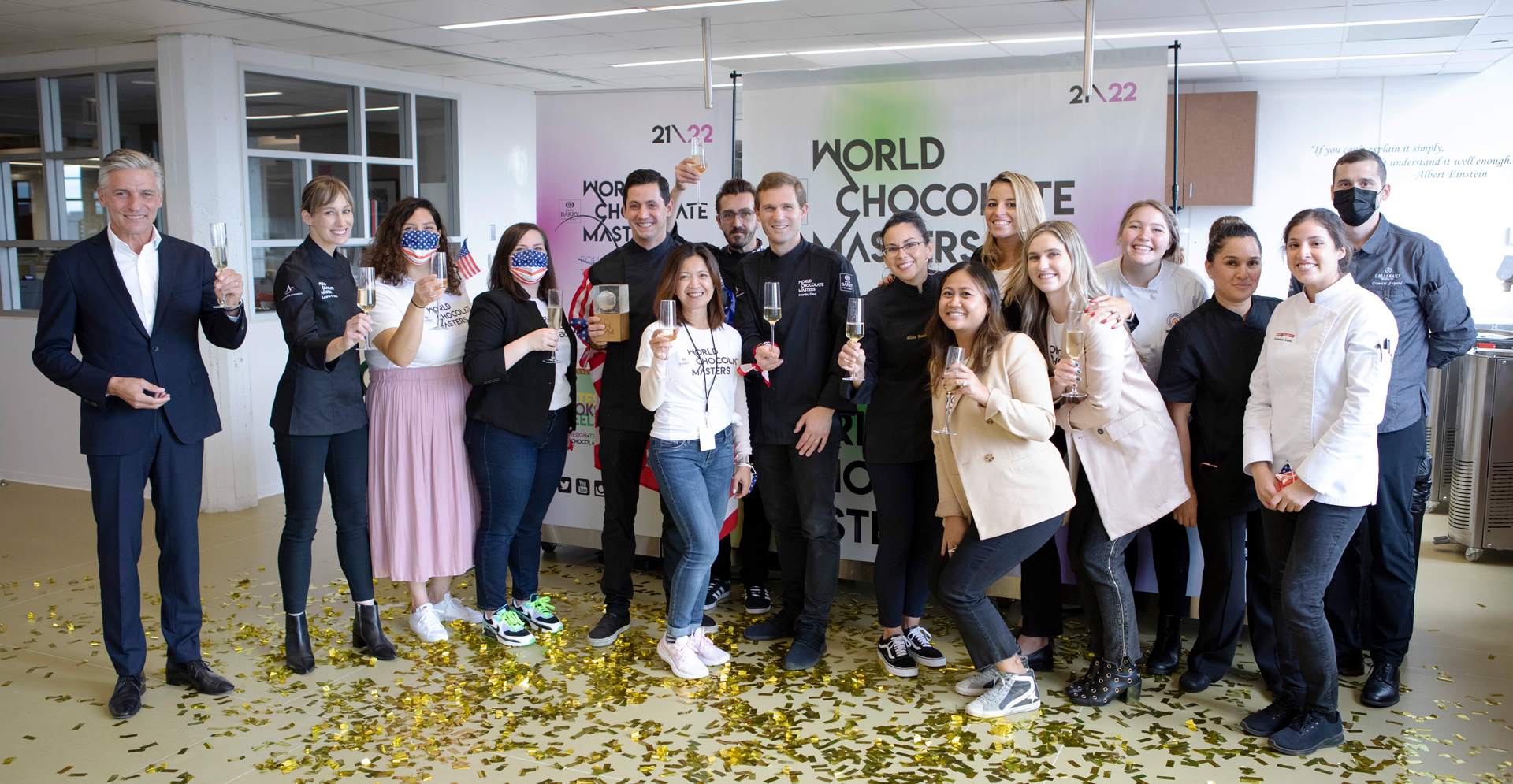 Thursday, 7 October, 2021