The creations of winner EERO PAULAMÄKI
Assignment 1
#YOU


PRESENT YOURSELF AND YOUR VISION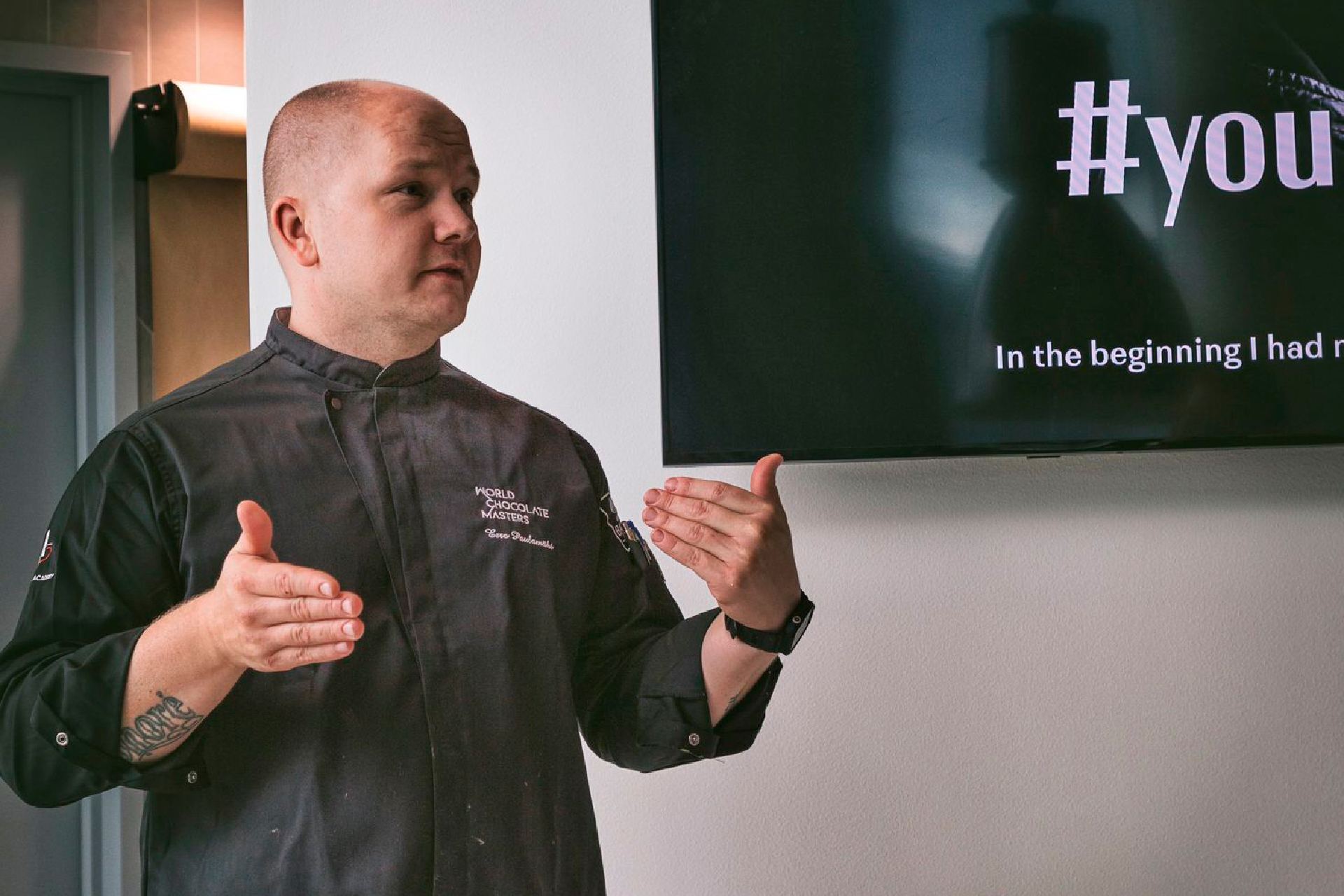 Assignment 2
#DESIGN


CREATE YOUR VERY OWN 3D ARTWORK

 

With his design piece, chocolate chef Eero Paulamäki shows that we are continuously in motion. And we should continuously strive to do better. Recycle the old ways into new opportunities. For ourselves. And our planet.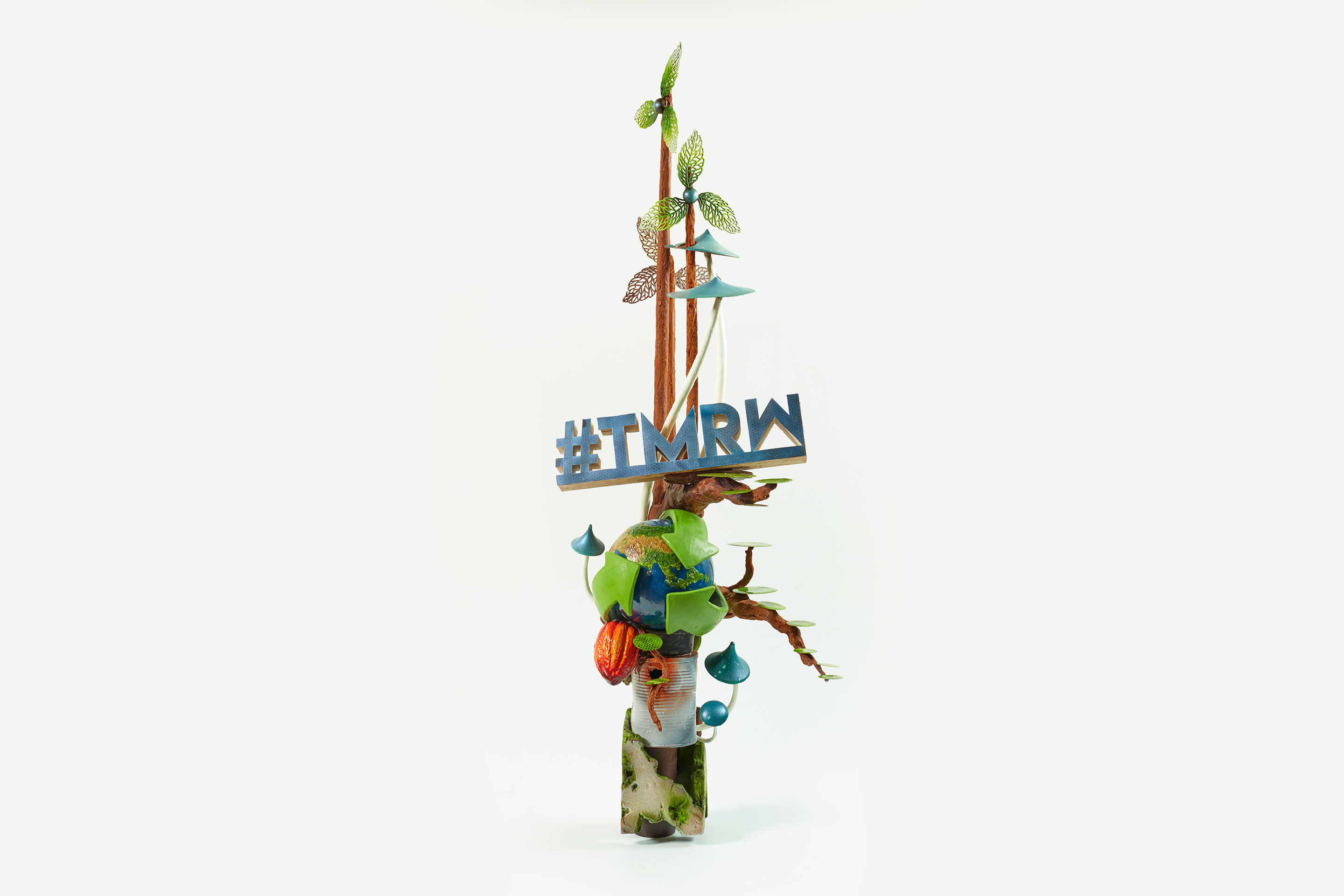 ASSIGNMENT 3
#TASTE


INVENT THE FRESH PATISSERIE OF TOMORROW

 

With intense Saint Dominique Cacao 70% dark and a softer Origine Ghana 40% milk chocolate, hand-picked local strawberries, puffed oat grains and ginger from Vantaa.

 

Flavours: smoked almond streusel and crisp, almond and Cacao Barry Alunga gianduja, lemon gel, caramel caviar.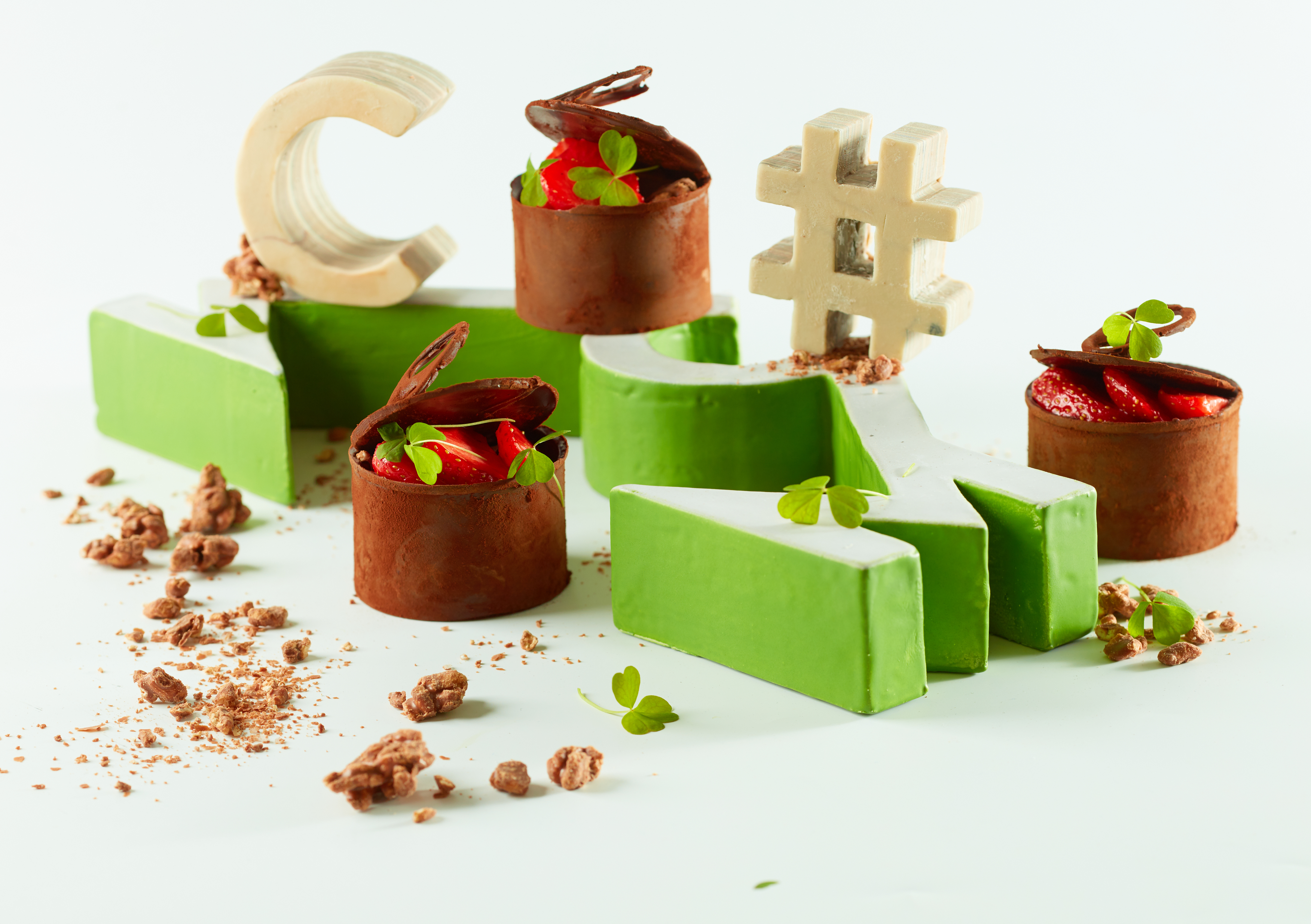 Assignment 4
#SNACK


SERVE A FULLY PLANT-BASED CHOCOLATE SNACK

 

Finish oats, cinnamon, and the freshness of raspberry combined with Madirofolo 65% dark chocolate in a comforting waffle with crunch.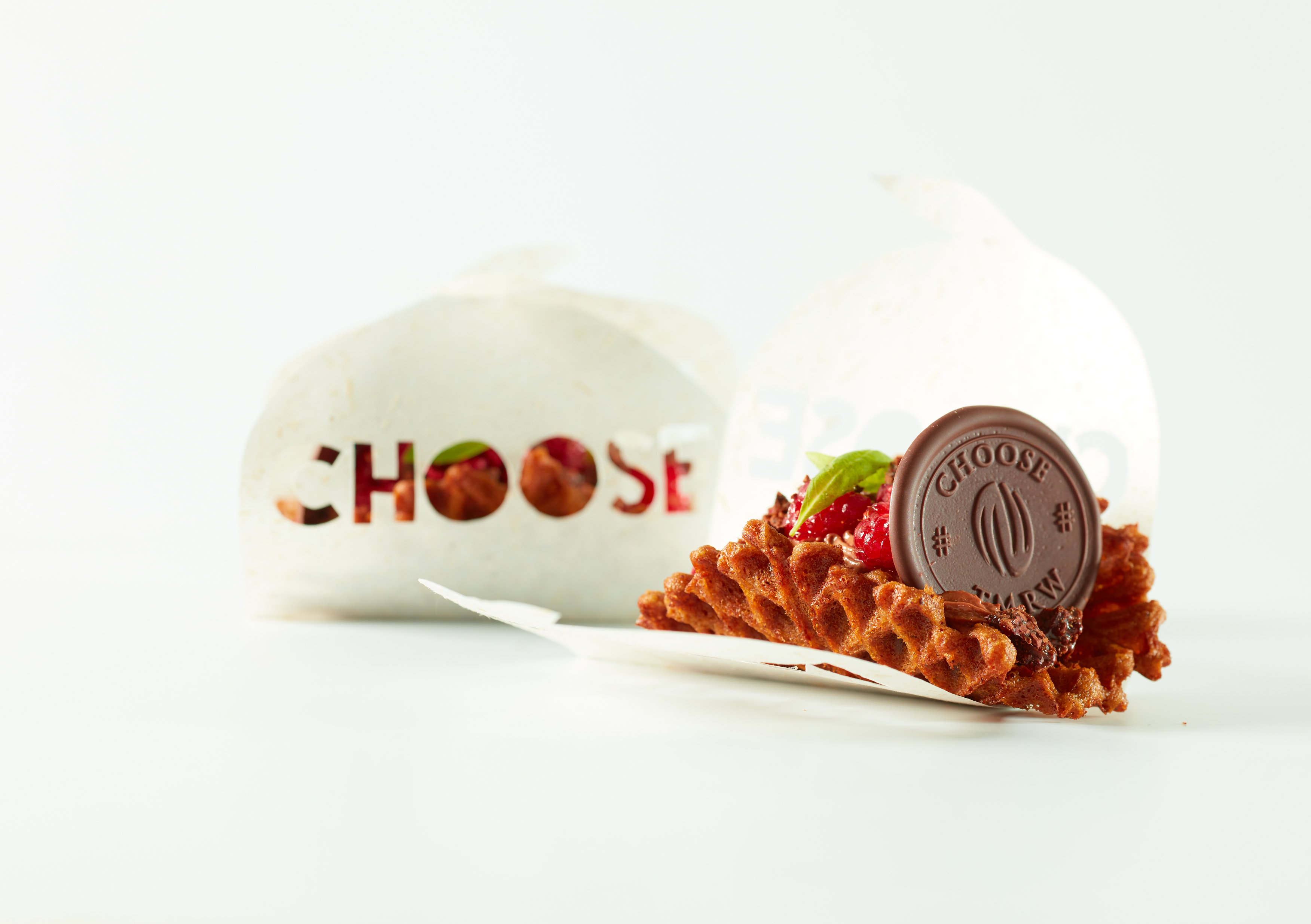 ASSIGNMENT 5
#BONBON


CREATE A MOULDED CHOCOLATE BONBON

 

According to our chef, sea buckthorn is one of the most nutritious berries in the world. Mixed with soft white chocolate and Finish sage, it becomes a whole new aromatic taste experience.

 

Flavours: Cacao Barry Zéphyr Caramel, white chocolate lemon ganache, Cacao Barry Extra-Bitter Guayaquil.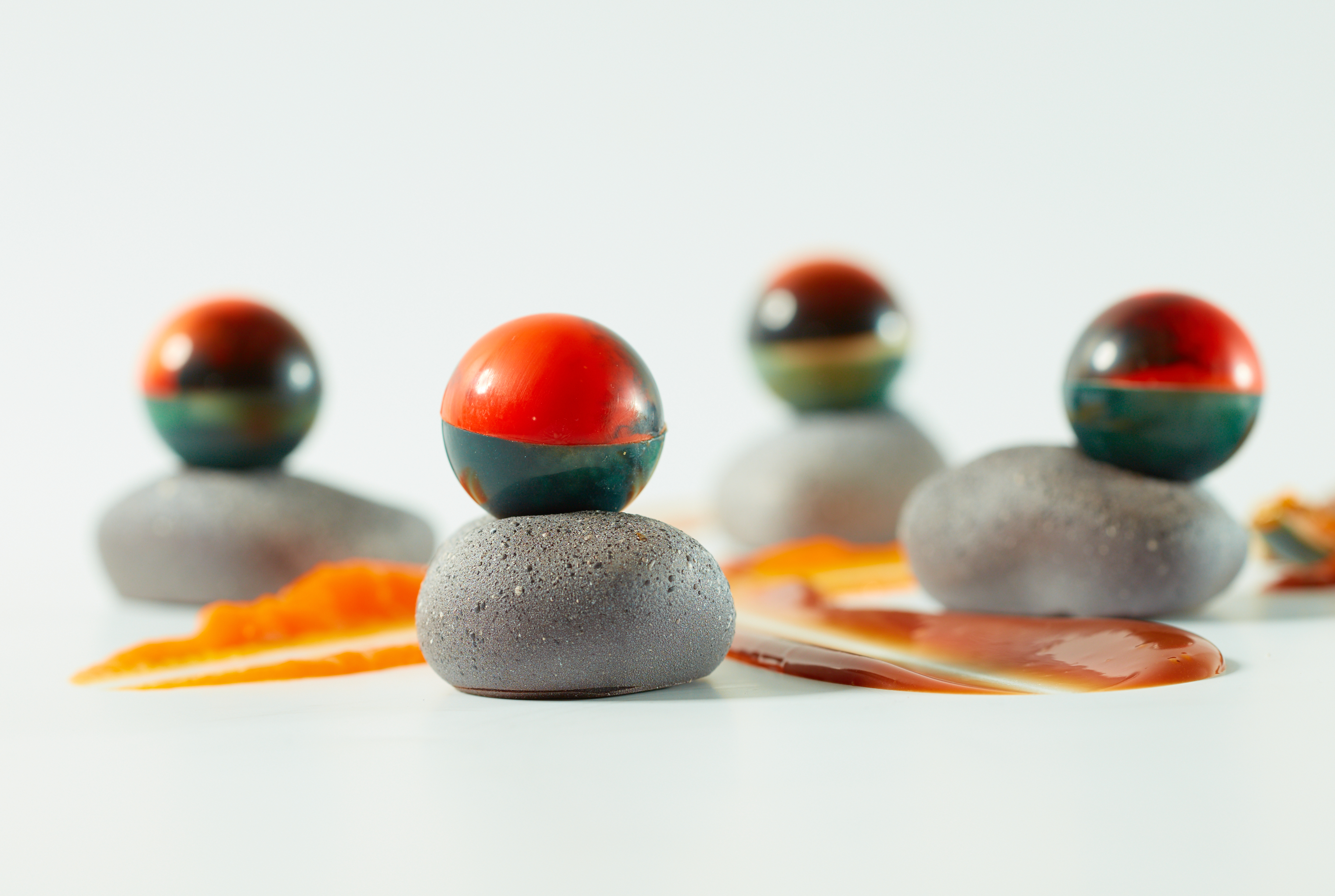 Thursday, 25 November, 2021