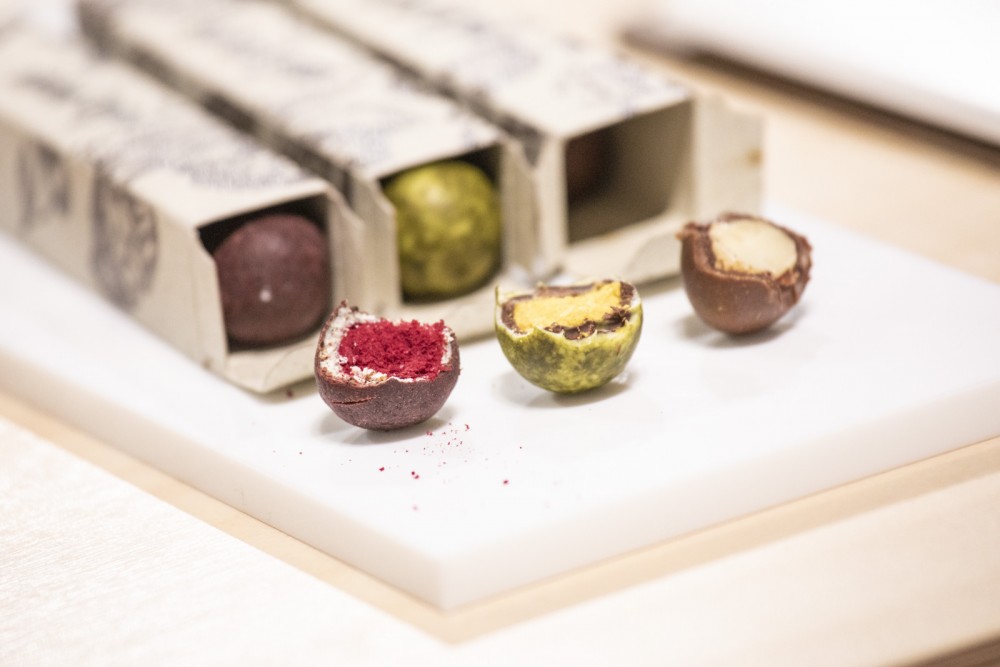 #TRANSFORM: Dragées 2.0 by Igor Zaritskyi (Poland)
3 different target audiences, 3 different dragées. Polish finalist Igor hopes to convince the jury with his dragées for lovers of all things traditional, for GenZ, and for the fit crew.
Traditionals
Cherry, vanilla, milk and dark chocolate.
GenZ
Pineapple, mango, yuzu, coconut, passion fruit, and matcha tea.
The Fit Crew
Macadamia, artichoke, rhubarb, and sea buckthorn.