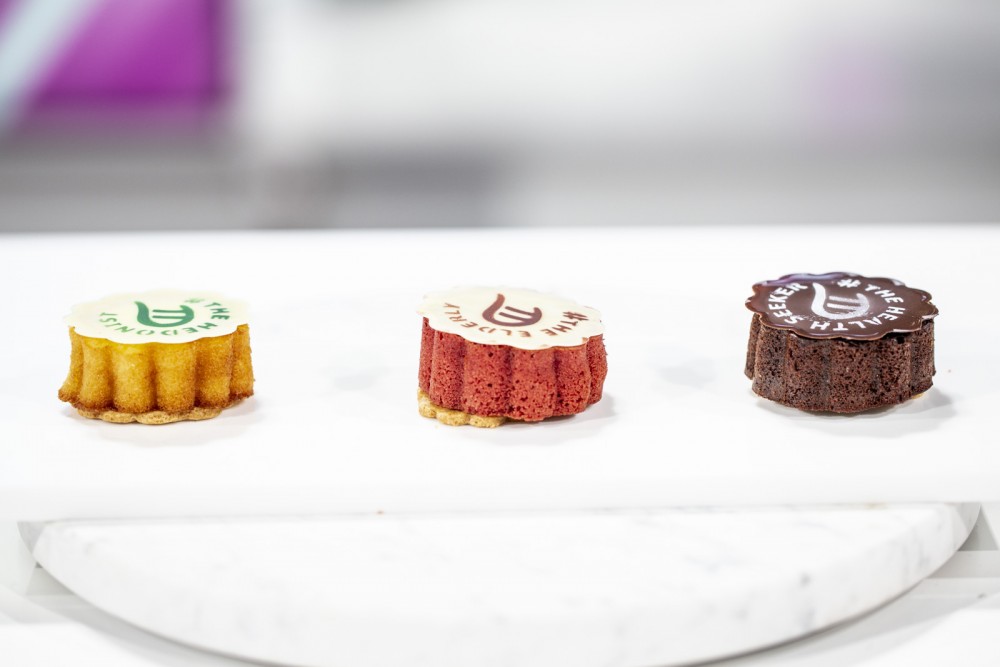 Mooncakes on the go - #TRANSFORM by Jacky Lung (China)
Mooncakes are an indispensable Chinese dessert. Travel cakes are a timeless classic in the West. By combining both worlds Chinese finalist Jacky Lung hopes to bring unity and love to health seekers, the elderly and hedonists.
Health seekers
Banana, exotic fruit, Cacao Barry Extra Brute and Tanzanie.
The elderly
Hibiscus strawberry compote, Cacao Barry Alunga and lemon cake.
Hedonists
Corn is all its different forms, Chantilly cream and Cacao Barry Zephyr 34%