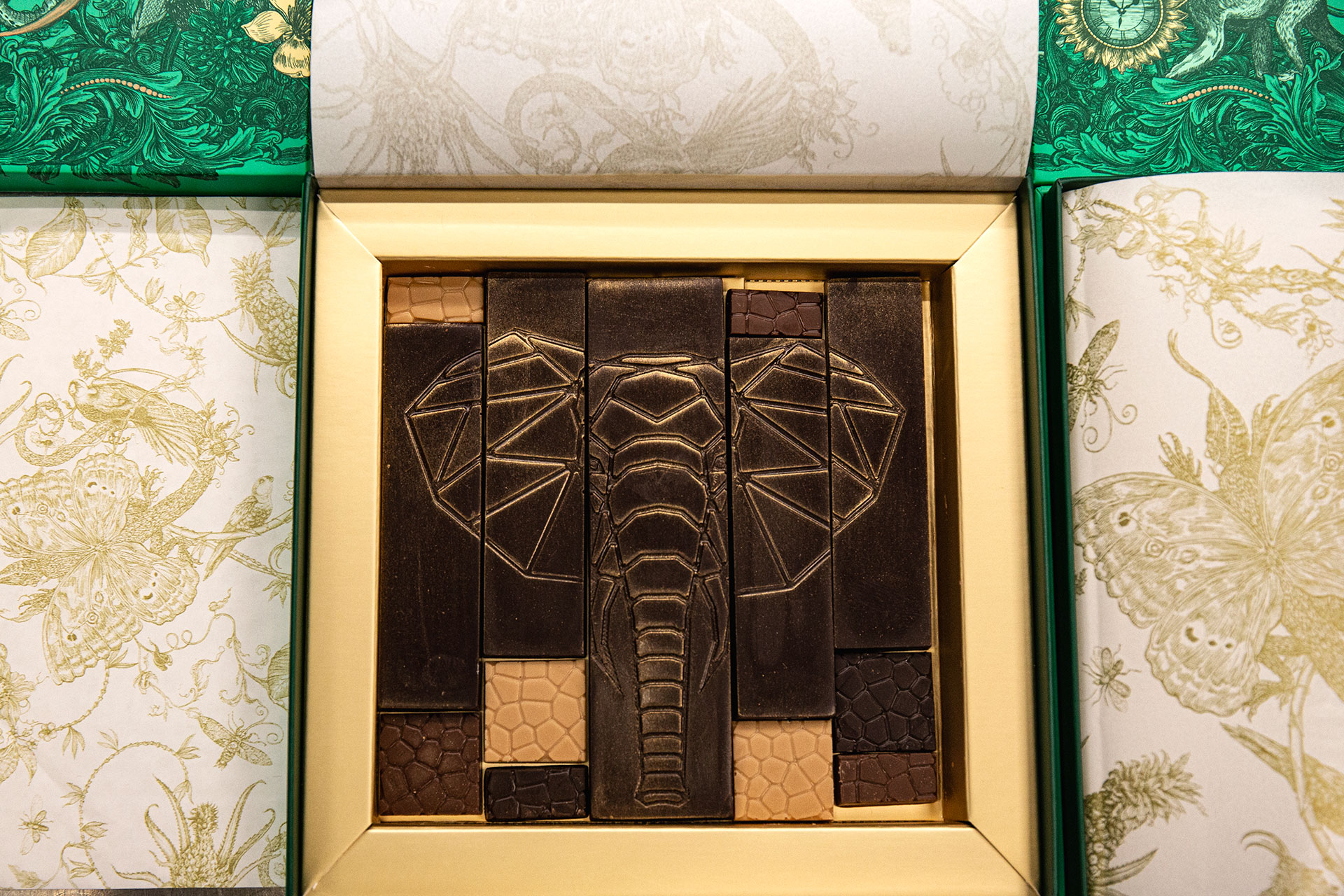 THE MASTERS' CHOCOLATE BAR AT HARRODS
A chocolate bar that is the result of a one-of-a-kind collaboration between 3 World Chocolate Masters: winners of the most challenging and iconic chocolate competition in the world.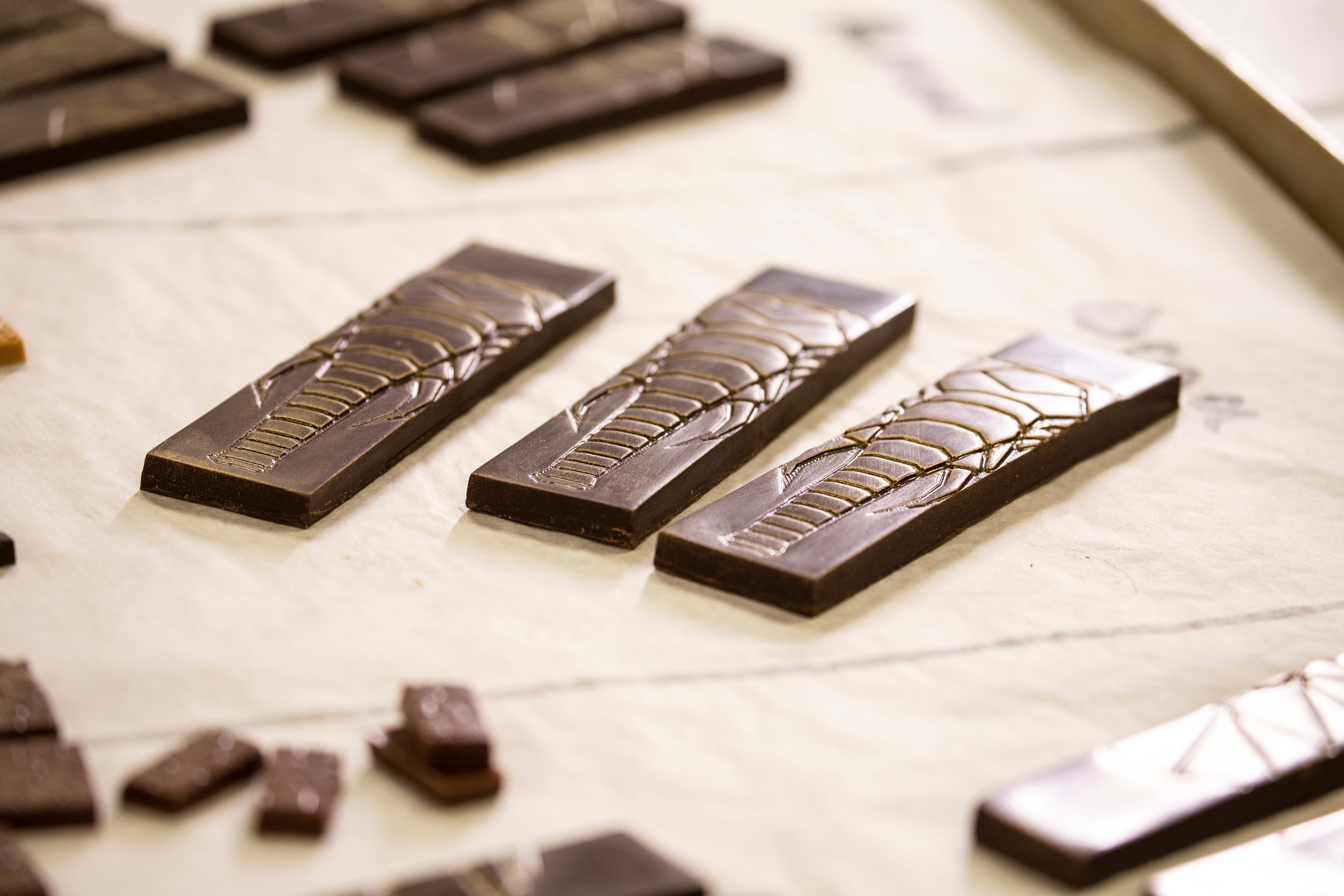 The Elephant of Hope is one of amazing creations that won Lluc Crusellas the title of WCM 2022. It is also the starting point where Elias Läderach, winner of the 2018 WCM edition, found inspiration to create a unique chocolate bar. Swiss World Chocolate Master, Elias Läderach has taken the sculpture's concept to ideate a chocolate bar that embodies the flavours of nature. To do so, he makes use of Harrods Or Noir dark chocolate 66%, Harrods Or Noir Milk Chocolate 42%, Cacao Barry Héritage Zéphyr™ caramel 35% and Cacao Barry Origin Dark Chocolate Couverture Venezuela 72%.
Just like each chocolate master brings his own chocolate vision and style to Harrods pop-up collaboration, the chocolate bar is an ideal match. It combines contrasting flavours, textures, and designs. All while conveying the original message of the sculpture: the hope that nature and people can thrive together.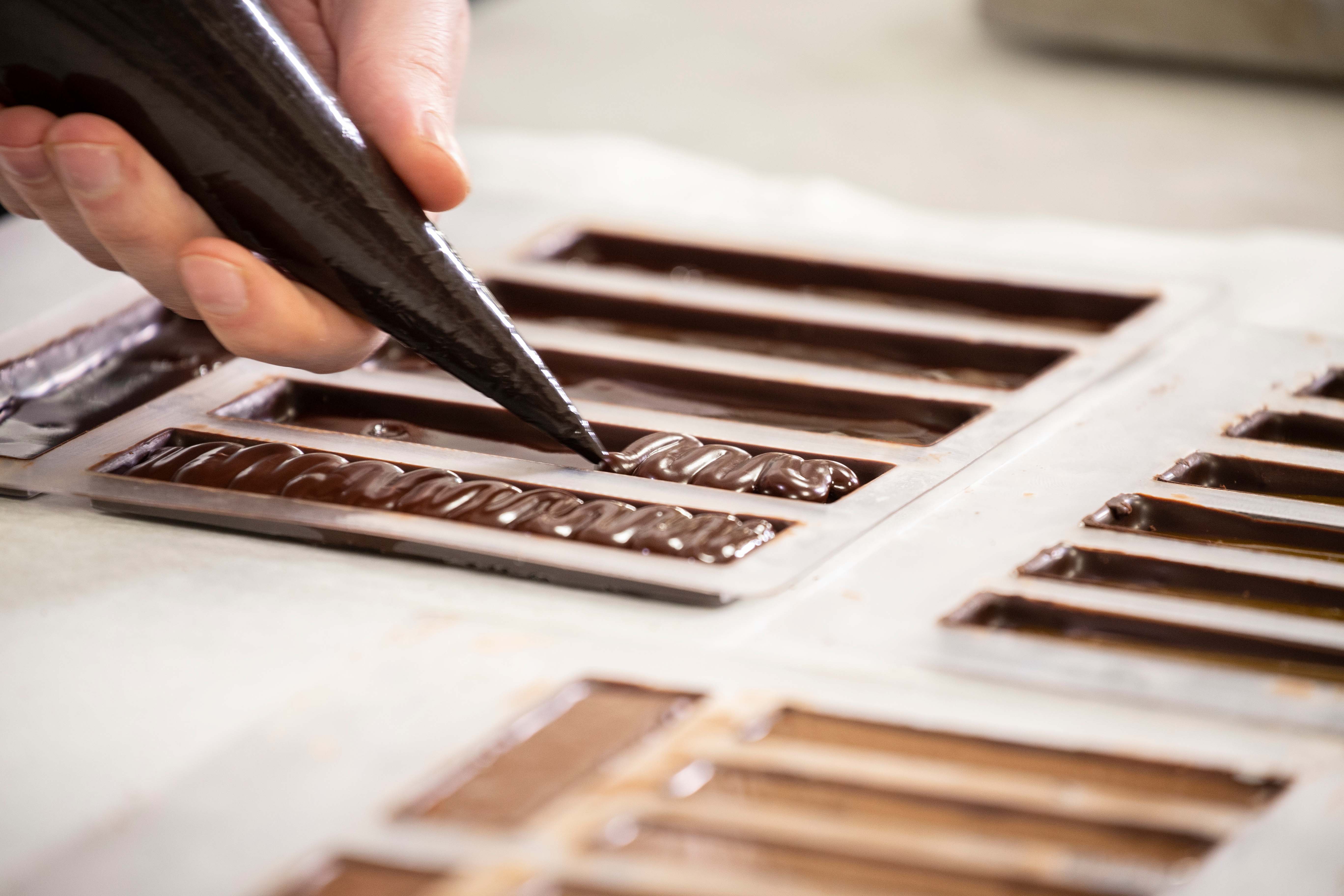 Portrayed in a modern design, the minimalistic drawing carved in the bar celebrates Crusellas' innovative chocolate style. The different flavours that make this a journey for the senses are divided into pieces that are presented like an asymmetrical chocolate puzzle.
This is your opportunity to visit Harrods and get a taste of this limited-edition chocolate bar. Don't miss out on the chance to experience chocolate through the eyes and taste buds of the most skilled chocolatiers in the world — you have until the 17th of May to taste and witness this and more chocolate creations.