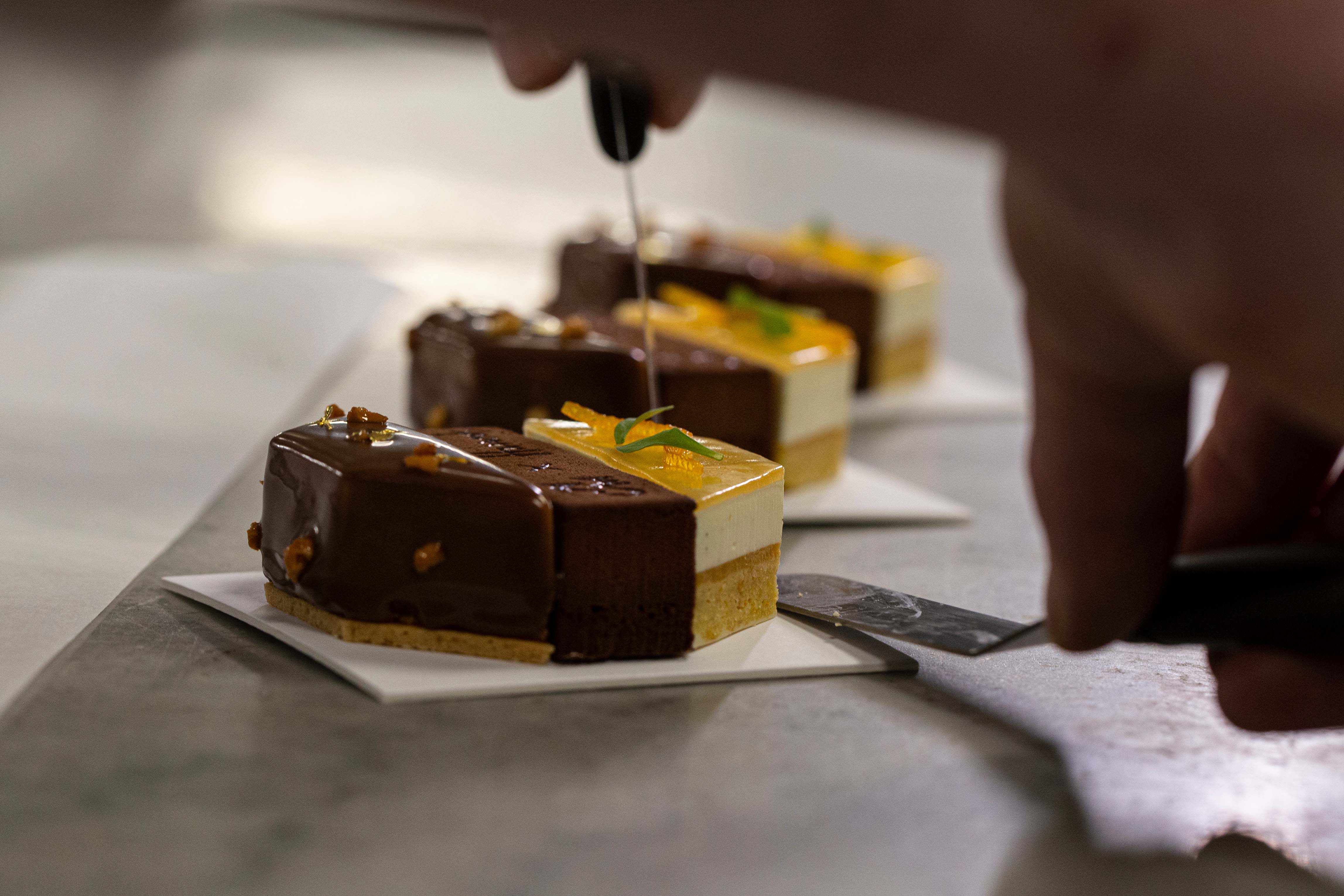 THE MASTERS' TRIPTYCH AT HARRODS
For you to enjoy by yourself, or for you to share a flavour experience with other chocolate lovers. Along with WCM 2018 and 2022 winners, Harrods' head pastry chef, Alistair Birt, takes the iconic sculpture of the World Chocolate Masters 2022 competition to turn it into an exciting original pastry.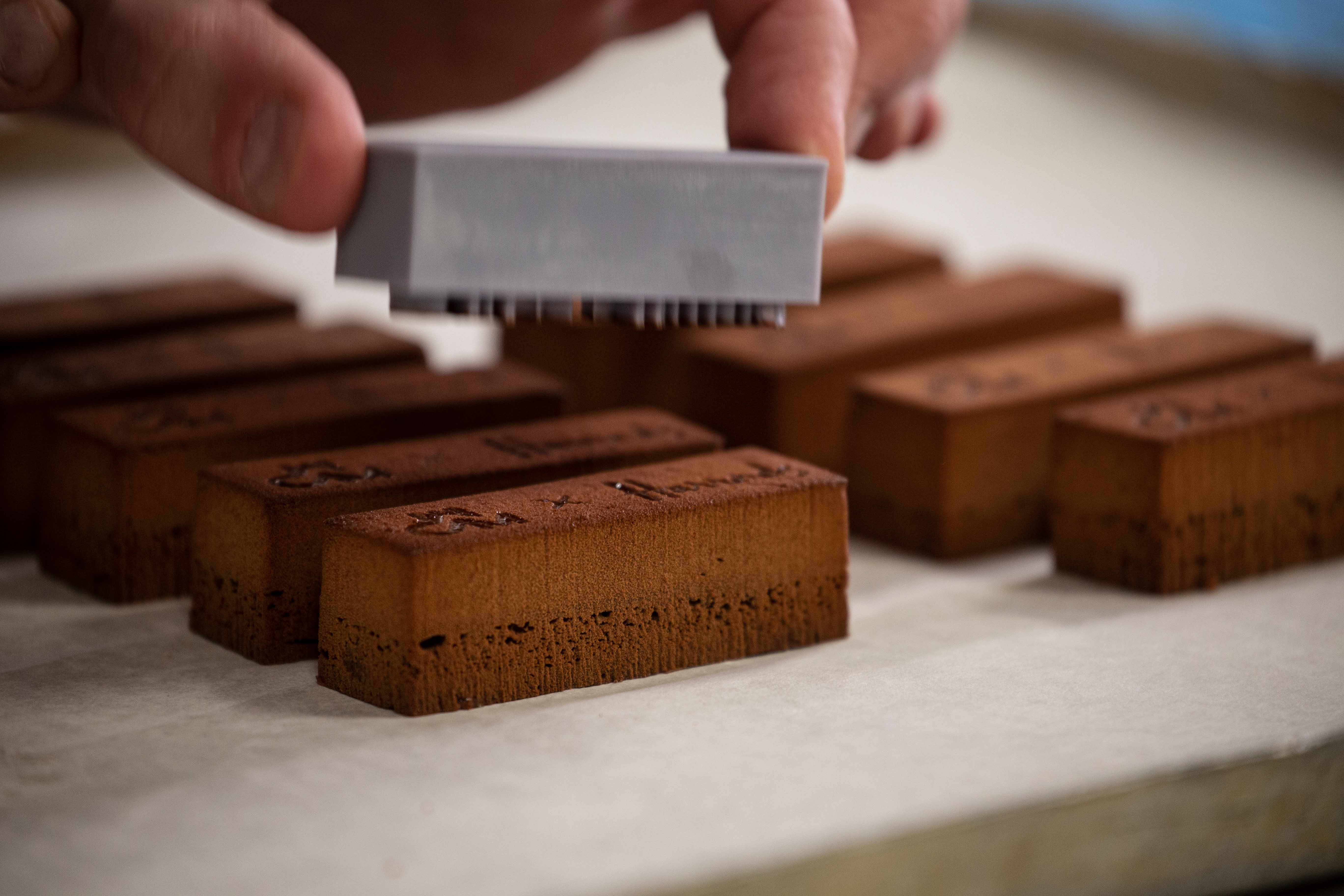 Lluc Crusellas' colossal chocolate elephant was one of the things that won him the WCM 2022 competition. It was also fertile ground for a unique pastry to be born. But how can a meaningful chocolate sculpture be represented in the form of a pastry? Carefully thought by Alistair Birt, the pastry evokes the same idea as the Elephant of Hope: returning to nature by offering a flavour experience that brings forward its essential ingredients.
Designed by Birt and crafted by the three chocolate masters, the pastry is called "The Masters' Triptych". It combines three categories of flavours embedded in each of the pastry's parts. And, it's served at the Harrods Tea Rooms in London, along a fizzy cocoa tea infusion.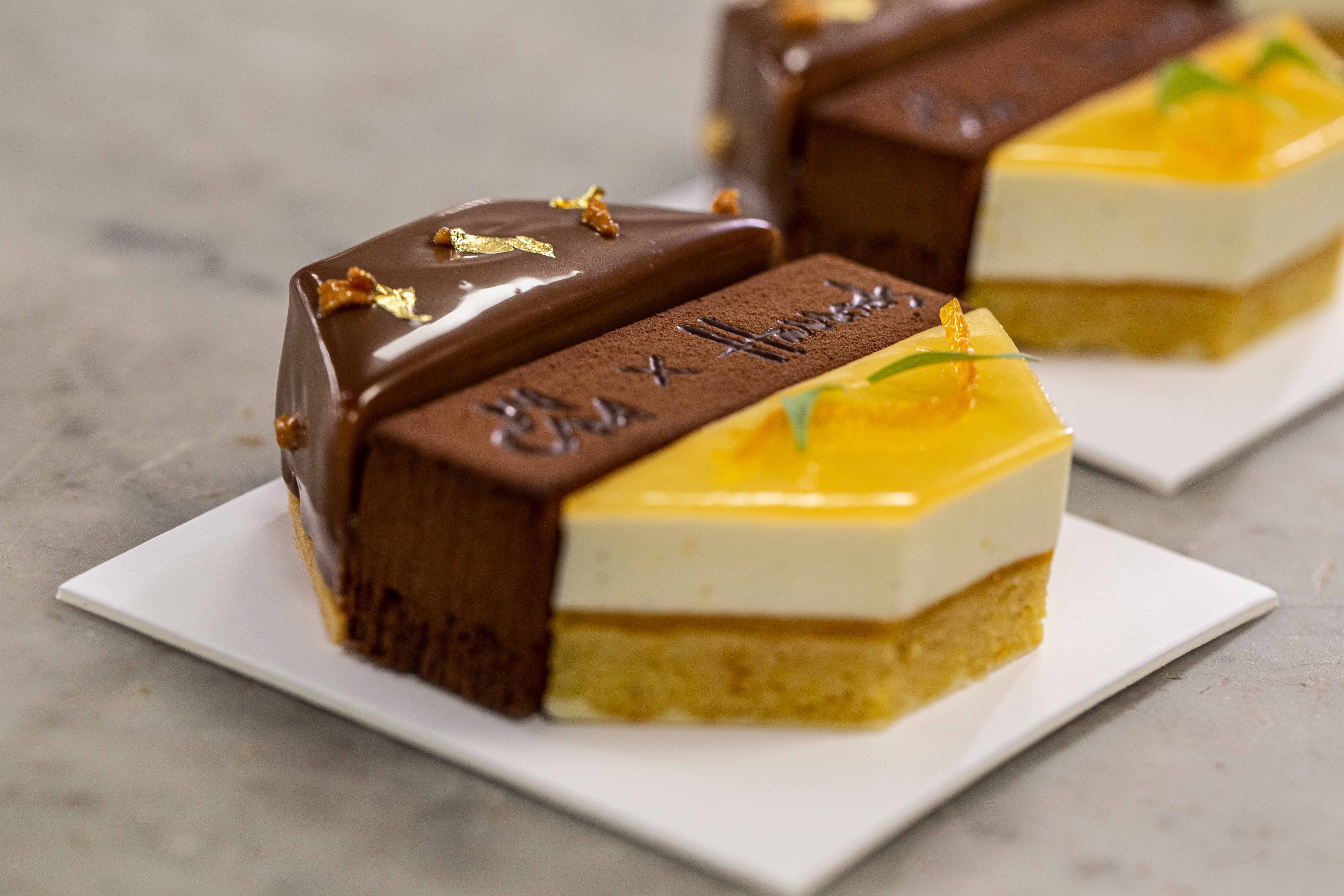 The first two parts of this threefold pastry concept are indulgent and rich. One of them celebrates the glory of almonds, offering it as a key flavour and texture, taking the shape of different components. The second one brings forth the pleasure of cacao and the purity of its flavour.
To complete the triptych, the third part brings to the table the energy and freshness produced by nature's citric and sweet notes: mango and oranges. Combined, the pairing of these elements and their flavours create the ultimate pastry treat.
Don't miss the chance to be one of the visitors to delight in their craft at Harrods Tea Rooms and Chocolate Hall.