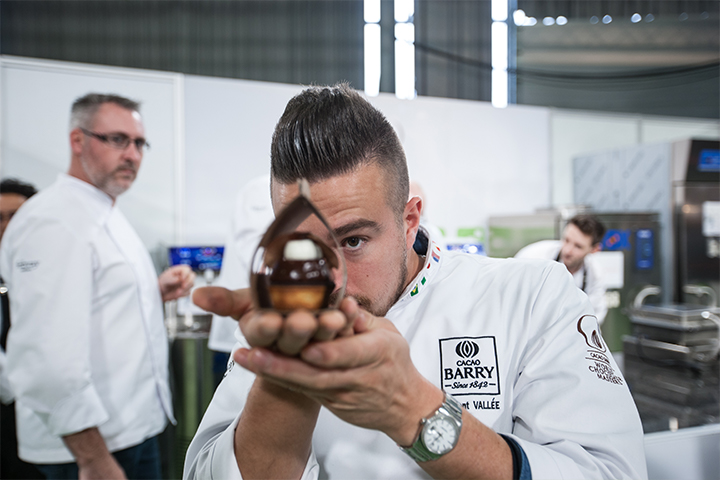 SOME WORDS OF ENCOURAGEMENT FROM 2015 WORLD CHOCOLATE MASTER VINCENT VALLEE
It's been 3 eventful years for Vincent Vallée since winning the 2015 World Final of the World Chocolate Masters. From meeting and networking with renowned chefs, to teaching pastry courses all over the world and even opening his brand-new atelier. "All this is thanks to the World Chocolate Masters competition", Vallée says. Reason enough for our 20 finalists to keep putting in the blood, sweat and tears?
Watch the video below to see which words of advice Vincent Vallée has for them.
When asked about his vision of Futropolis, Vallée tells us that challenging times are ahead of us. "There are a lot of things to take in account, Futropolis is a very complex theme."
Watch below how Vincent Vallée envisions the future of chocolate and pastry.
Wednesday, 8 August, 2018