The winning creations of ARAVINDA LEELARATHNA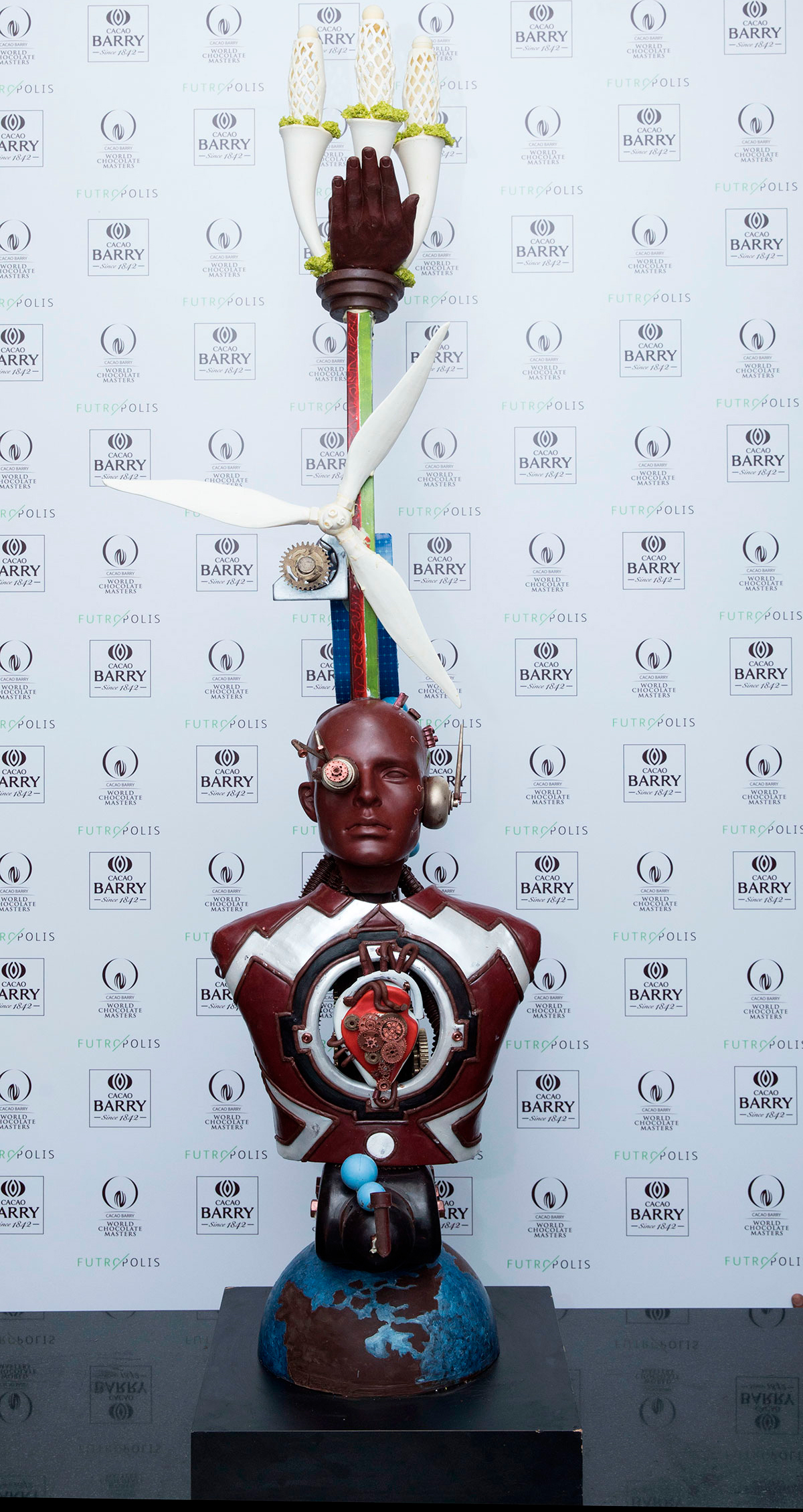 Aravinda Leelarathna seamlessly merged wind power with future humanoids. His message was to emphasise green power is at the heart of all future endeavours and fuels our sense of exploration and discovery. It could even be the main driver behind upcoming technologies and innovations.
FRESH PASTRY

"TOURBILLION"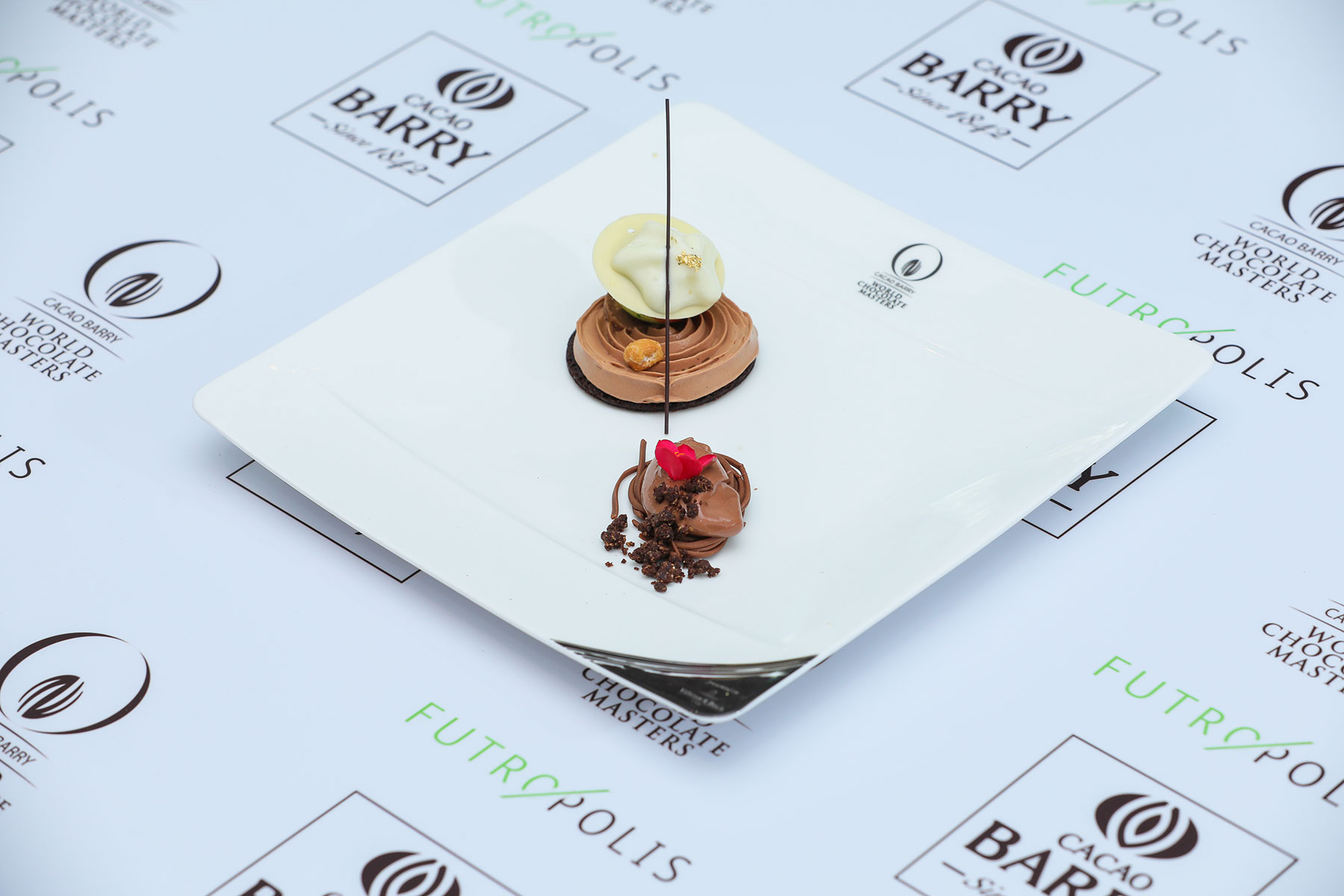 The chef presented a hazelnut mousse on a gluten-free chocolate sponge, topped off with wild berry compote in a chocolate dome. On the side, we tasted Cacao Barry Cuba 70% ice cream with chocolate streusel.
Chocolate Snack to Go

"TROPICAL TUILE ET JAUNE"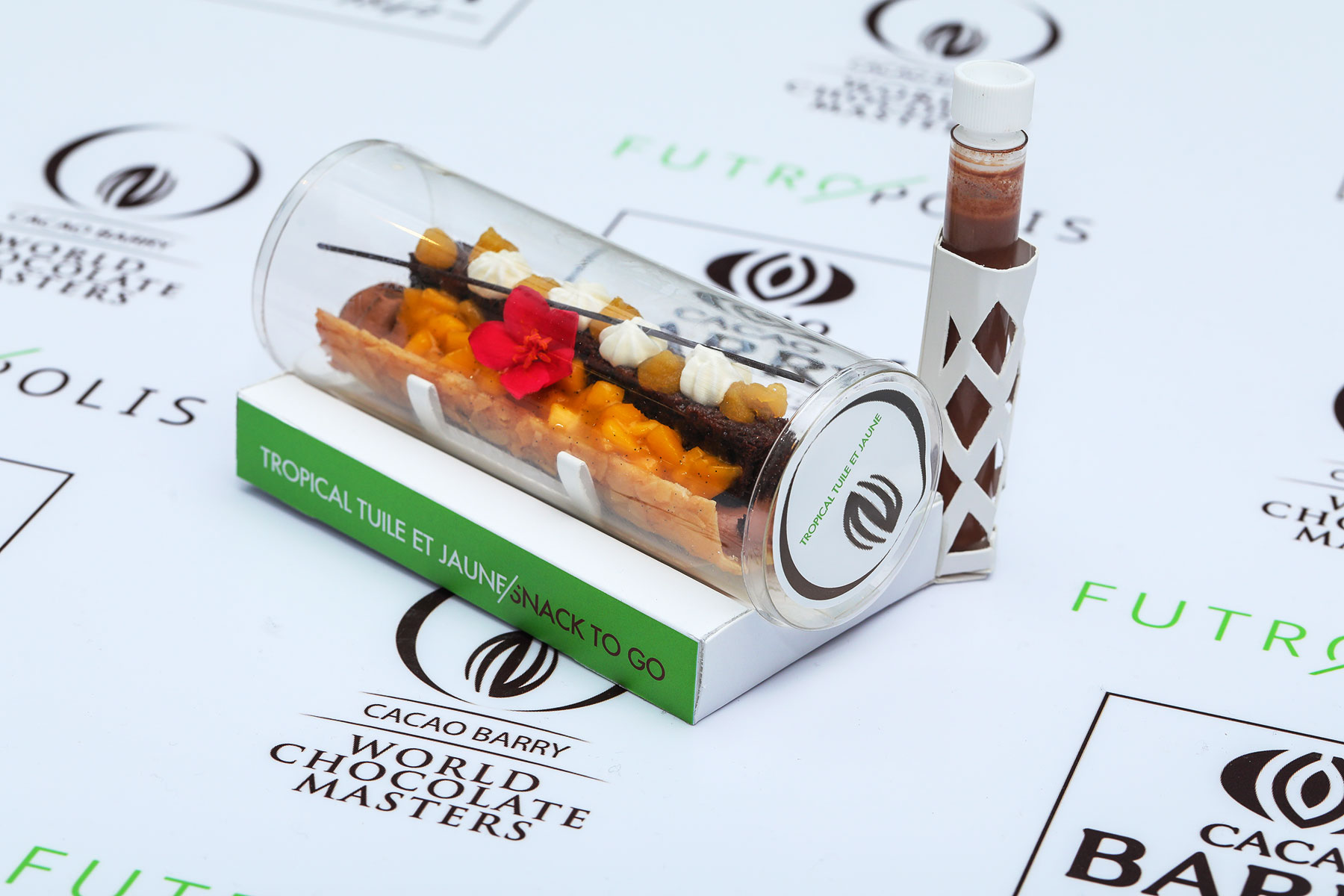 Chef Leelarathna took the tropical route with passion fruit gel and fresh mango salsa. He added in Alto El Sol 65% dark chocolate crémeux and a surprising chocolate drink with orange zest and Extra-Bitter Guayaquil 64%.
Thursday, 14 December, 2017