The winning creations of Desmond Lee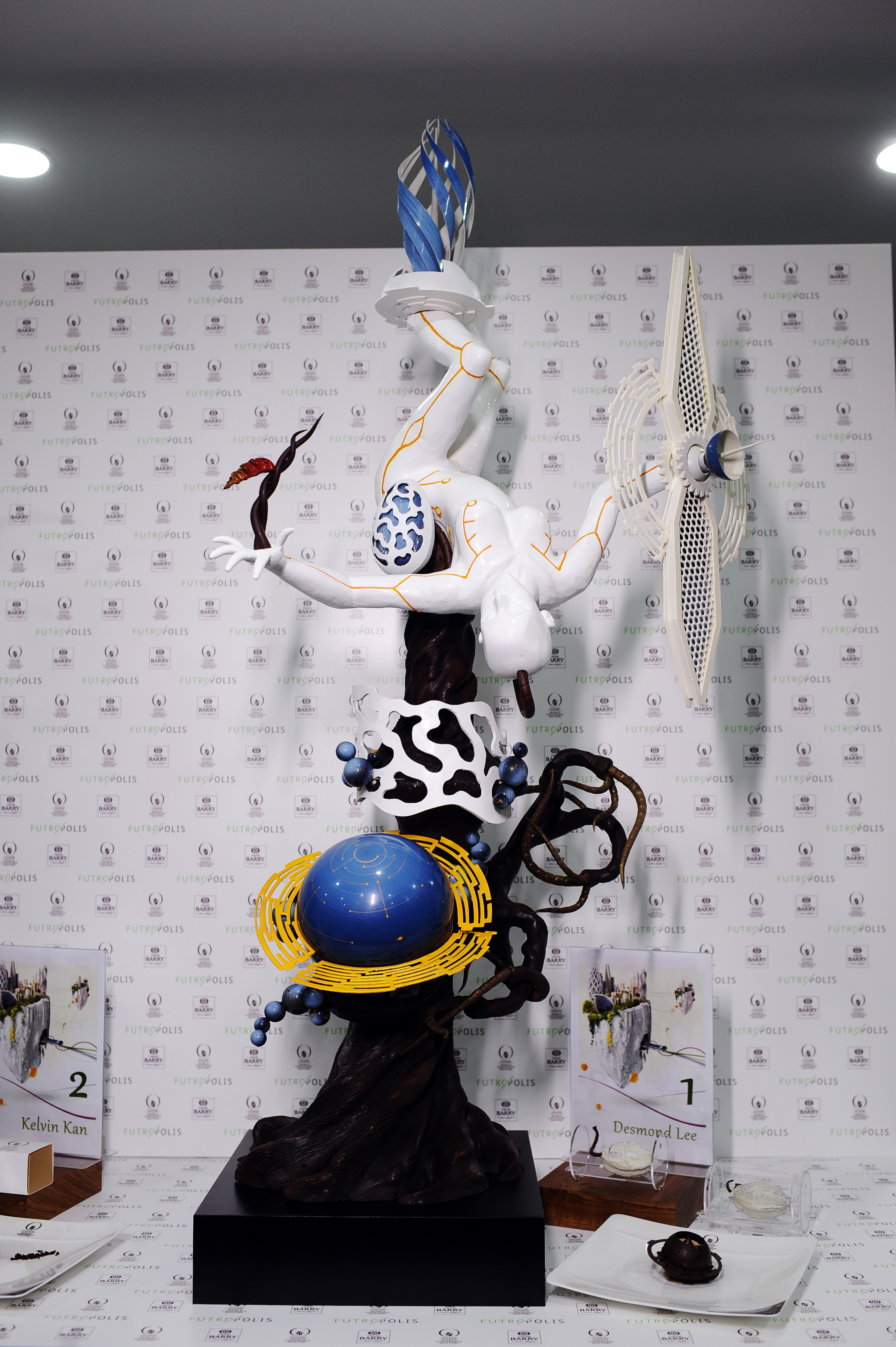 The future of humankind lies beyond our own horizon. With his interplanetary Futropolitan, Desmond expressed the need to venture outside our own solar system in search for unexplored resources in space. His showpiece depicted the technology-fuelled developments that would enable mankind to explore the galaxy like never before. With a mesmerizing colour palette and intricate construction, the chef would win over the jury.
FRESH PASTRY

'Electron Sphere'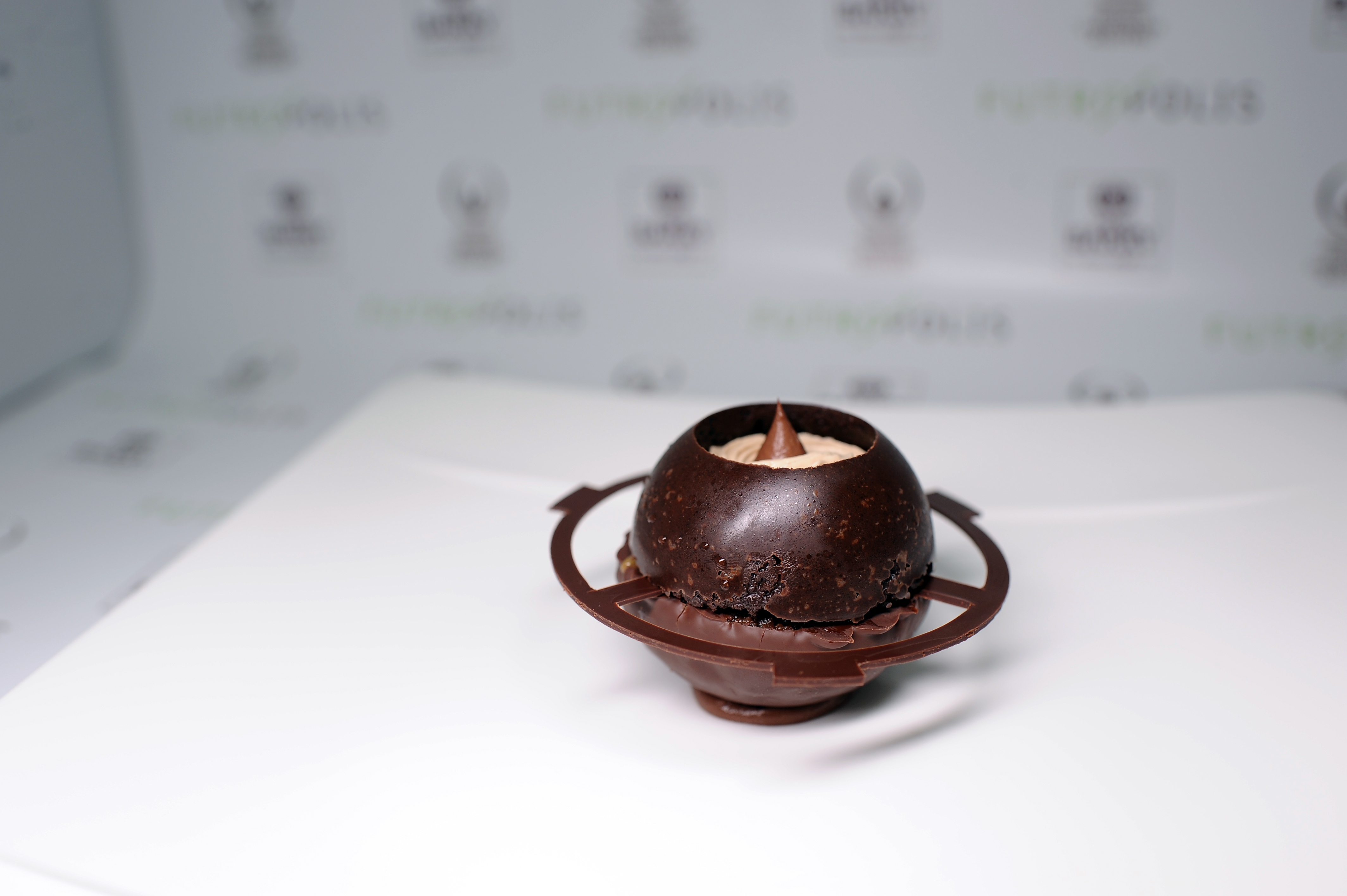 Yam Hoc's Fresh Flavours of Futropolis were made up of two parts: a bottom part consisting of a banana jelly, caramelised banana, chocolate baba and chocolate almond glaze. And a top piece with a centre filled with Alto el Sol 65% chocolate, café mascarpone cream and chocolate crumble.
Chocolate Snack to Go

'Cacao Futurepod'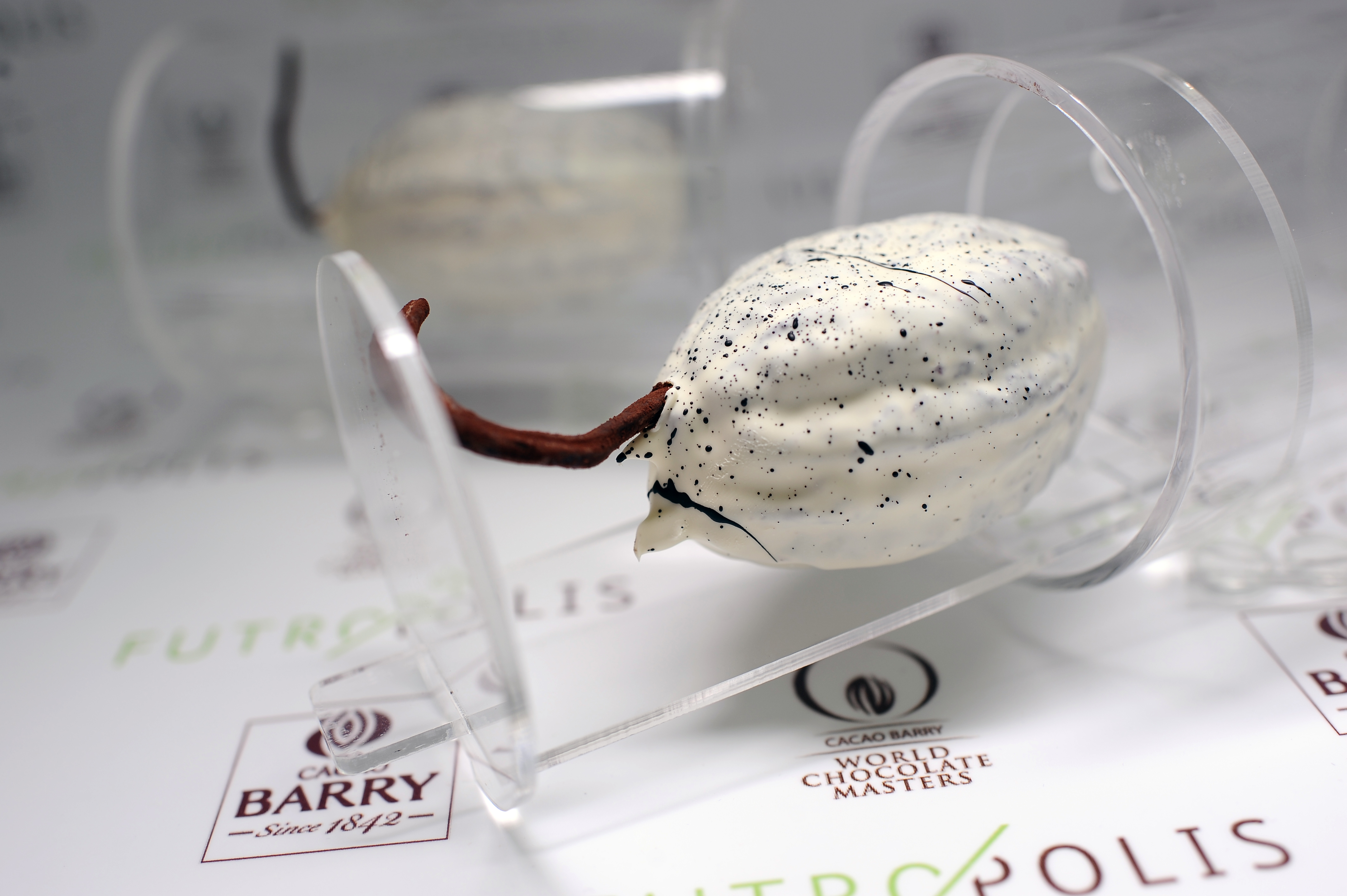 The chef's Snack To Go consisted of a soft chocolate sponge, Tanzanie 75% dark chocolate ganache combined with orange marmalade and a creamy caramel flavour to top it off. He would decorate his Cacao Futurepod with a rich praline paste.
Wednesday, 11 October, 2017