The winning creations of Ivan Pascual Bossa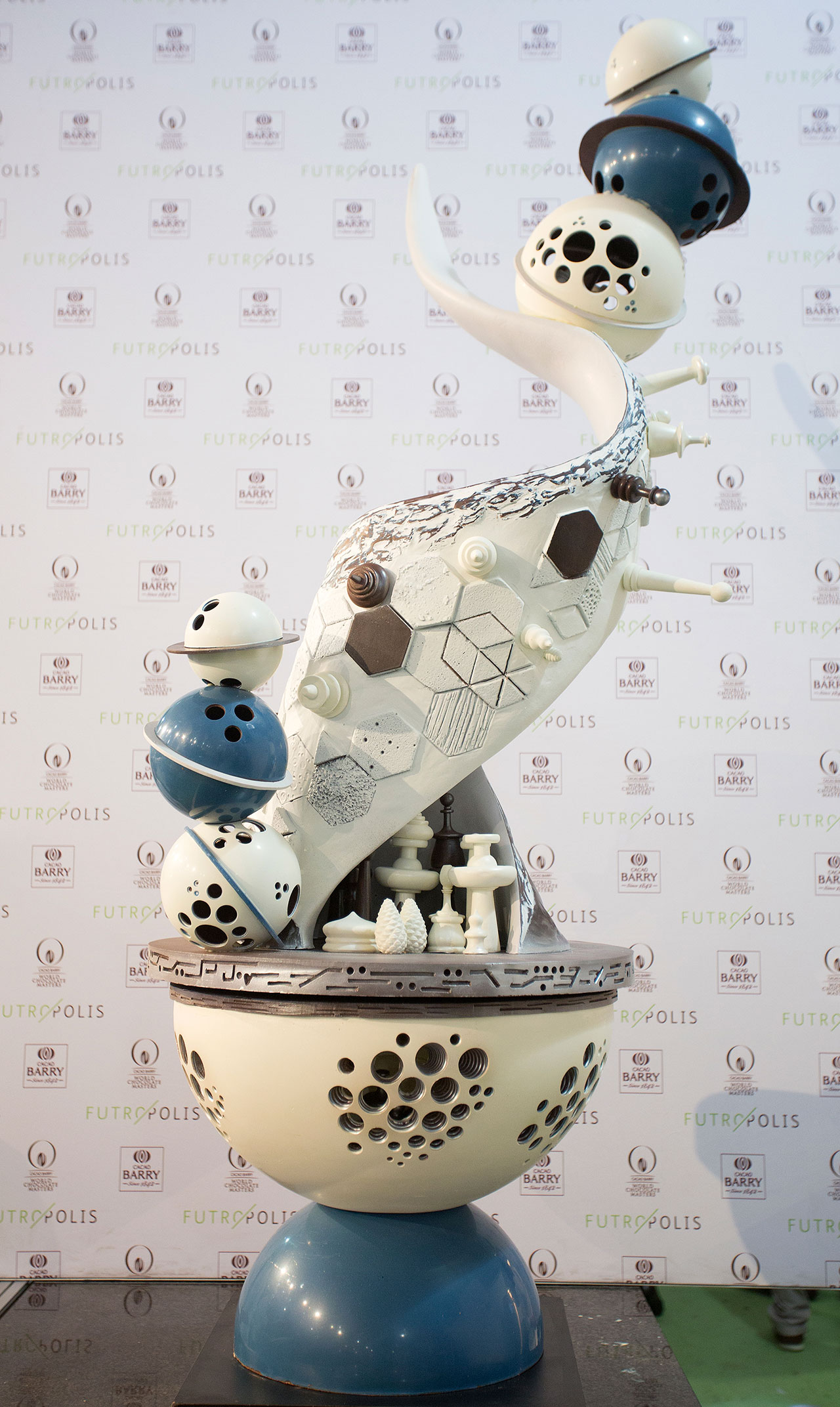 The chef's Futropolitan bursts with interplanetary character. His white-blue creation shows earth's connection with the cosmos, as spaceways kick off a new way of sustainable living. As our knowledge of the universe grows, new ways of food sourcing will come into play. It reflected an adventurous attitude that was present throughout all of Ivan Pascual's creations.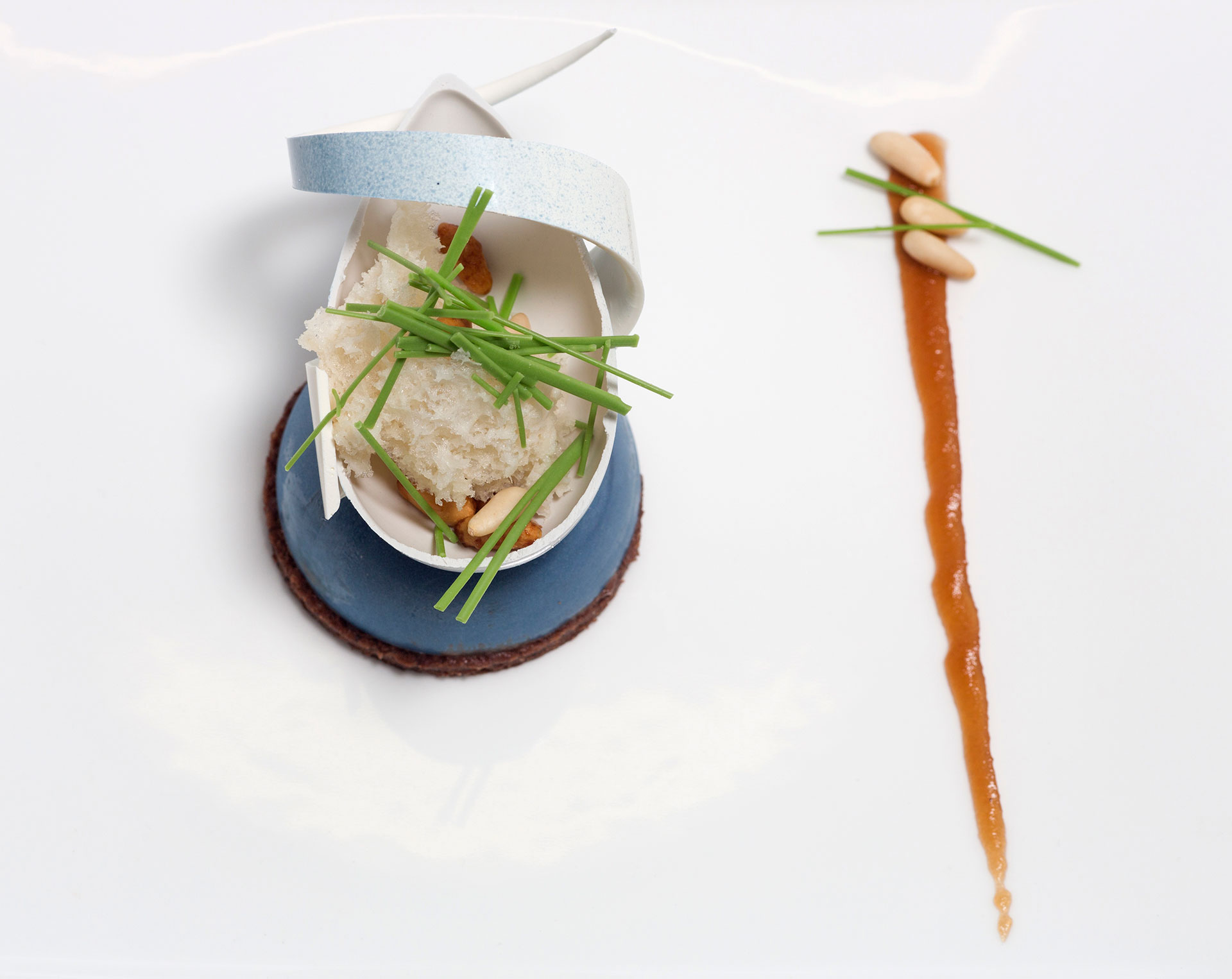 Ivan Pascual created an egg-shaped sphere filled with dark chocolate mousse and a subtle touch of pine. Soft pastel colours complete the creation's aesthetic as it served as a genuine crowd-pleaser.
Chocolate Snack to Go

'FOREST FRESH'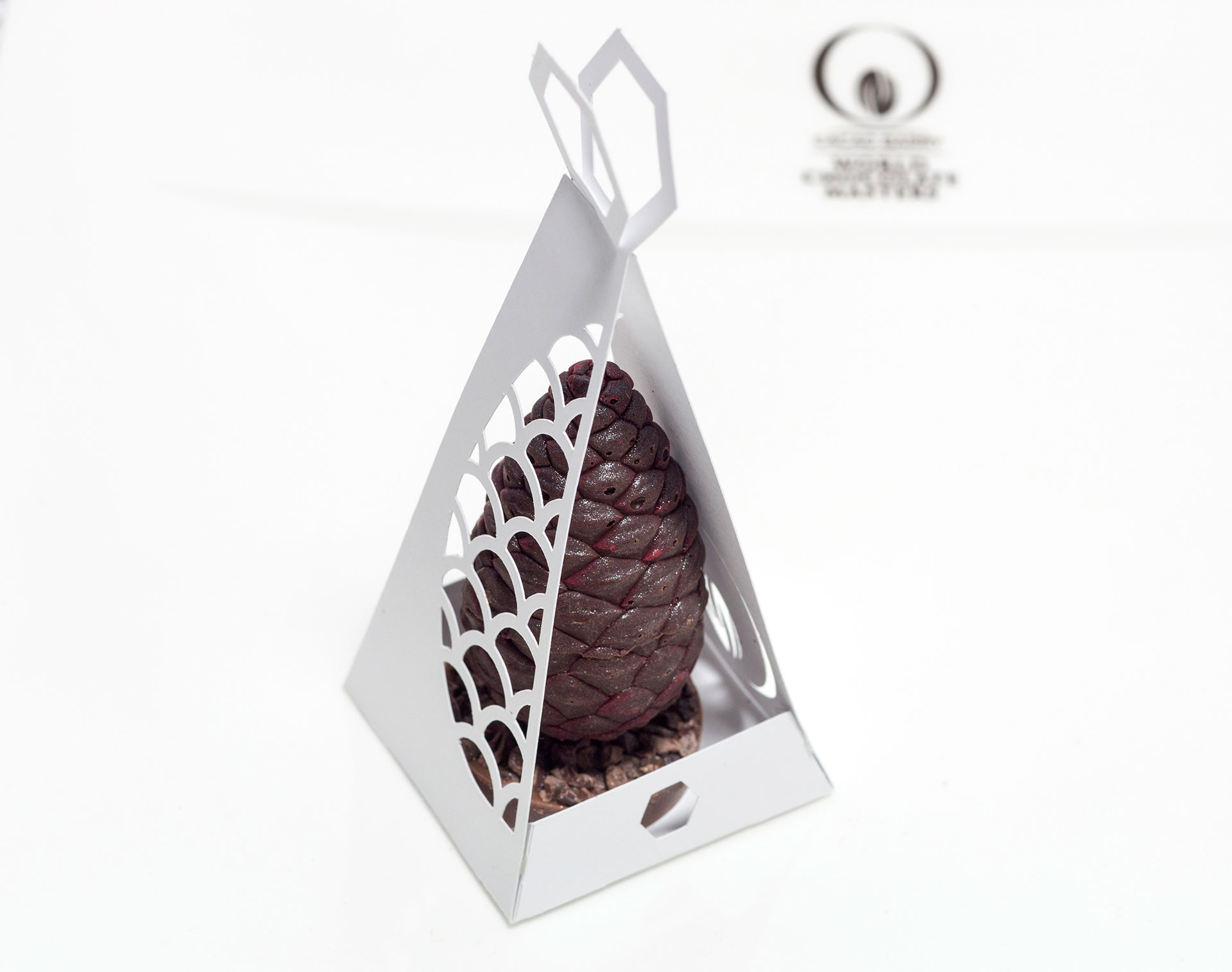 For his snack-to-go, chef Pascual took the jury for an autumn walk through the woods. His ingredients? Pine syrup, pine essential oil and a creamy mousse of Cacao Barry Haïti 65% to add subtle hints of fruit.
Friday, 24 November, 2017