THE WINNING CREATIONS OF MAURIZIO FRAU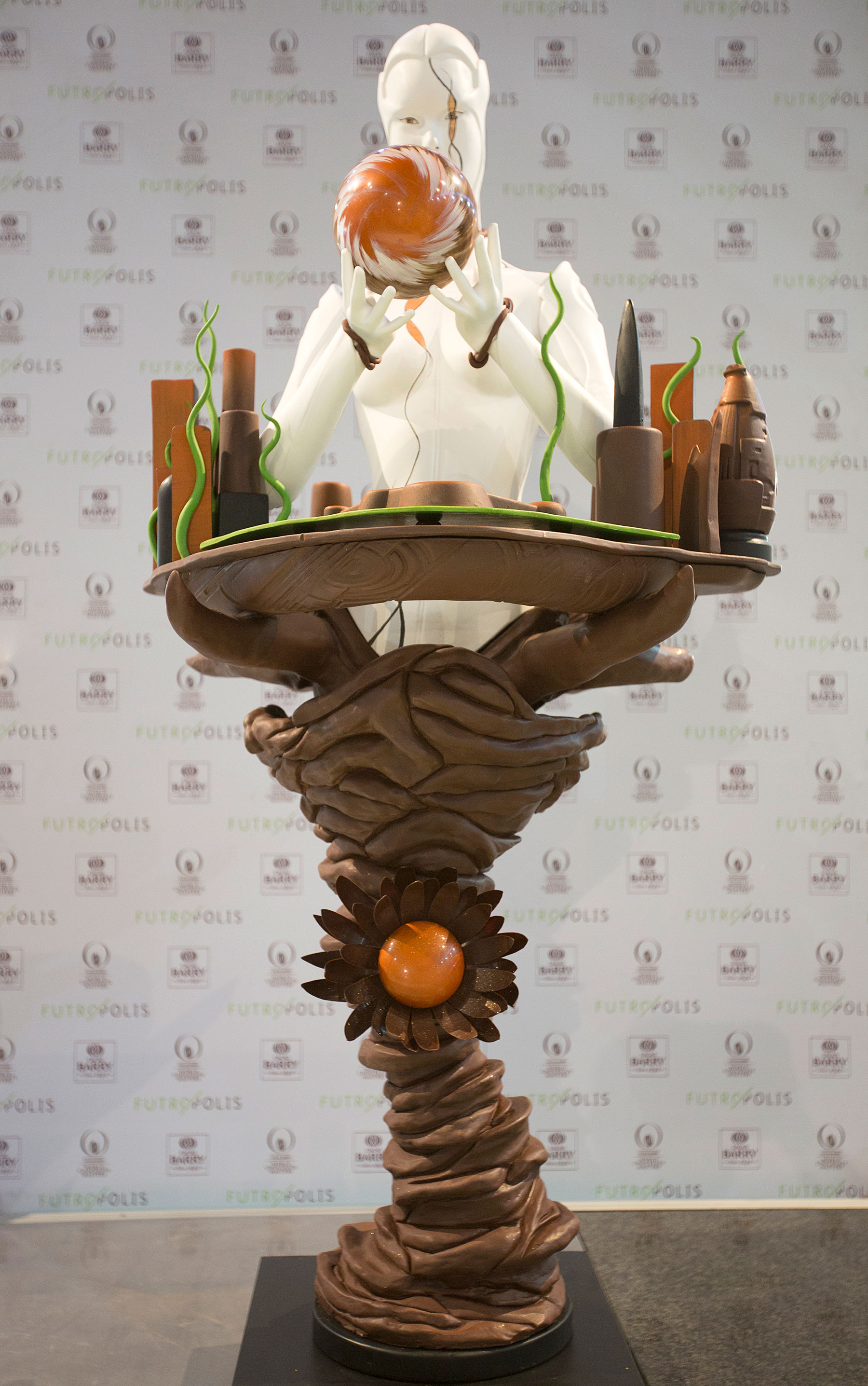 With his Futropolitan, chef Maurizio both highlighted the gift of life & the ability to reshape it with technologically advanced architecture. His humanoid rests on the very roots of existence, as symbolised by the tree. The key here is synergy. The organic and the artificial need to be intertwined to make a meaningful, long-lasting impression on our lives.
FRESH PASTRY

"SOLAR GEAR"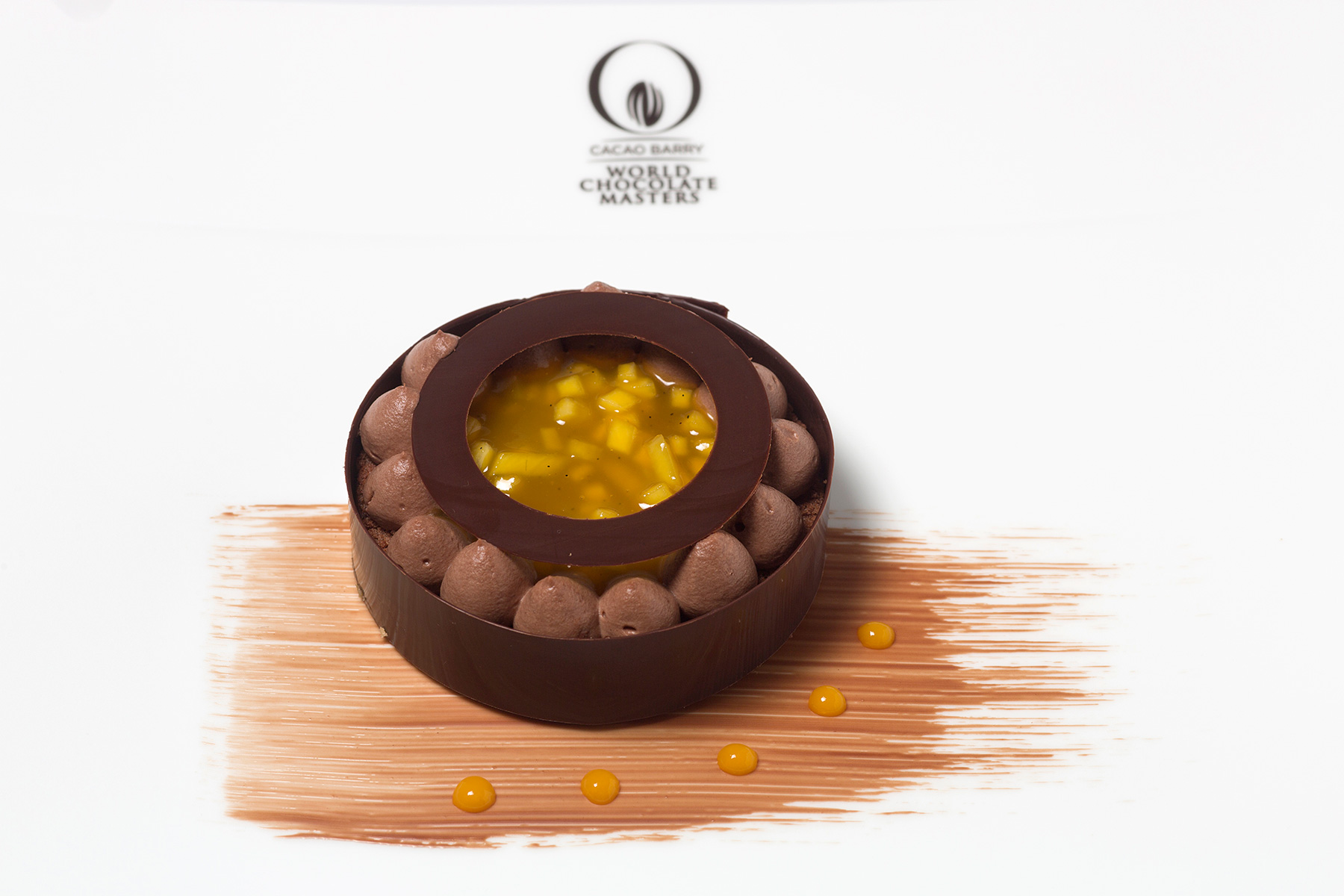 Chef Maurizio Frau presents a soft chocolate sponge cake with delicately piped chocolate mousse and a delicious mango gelée centre. The creation is decorated with little pieces of mango to represent intense solar flares.
Chocolate Snack to Go

"ENERGY TRUCK"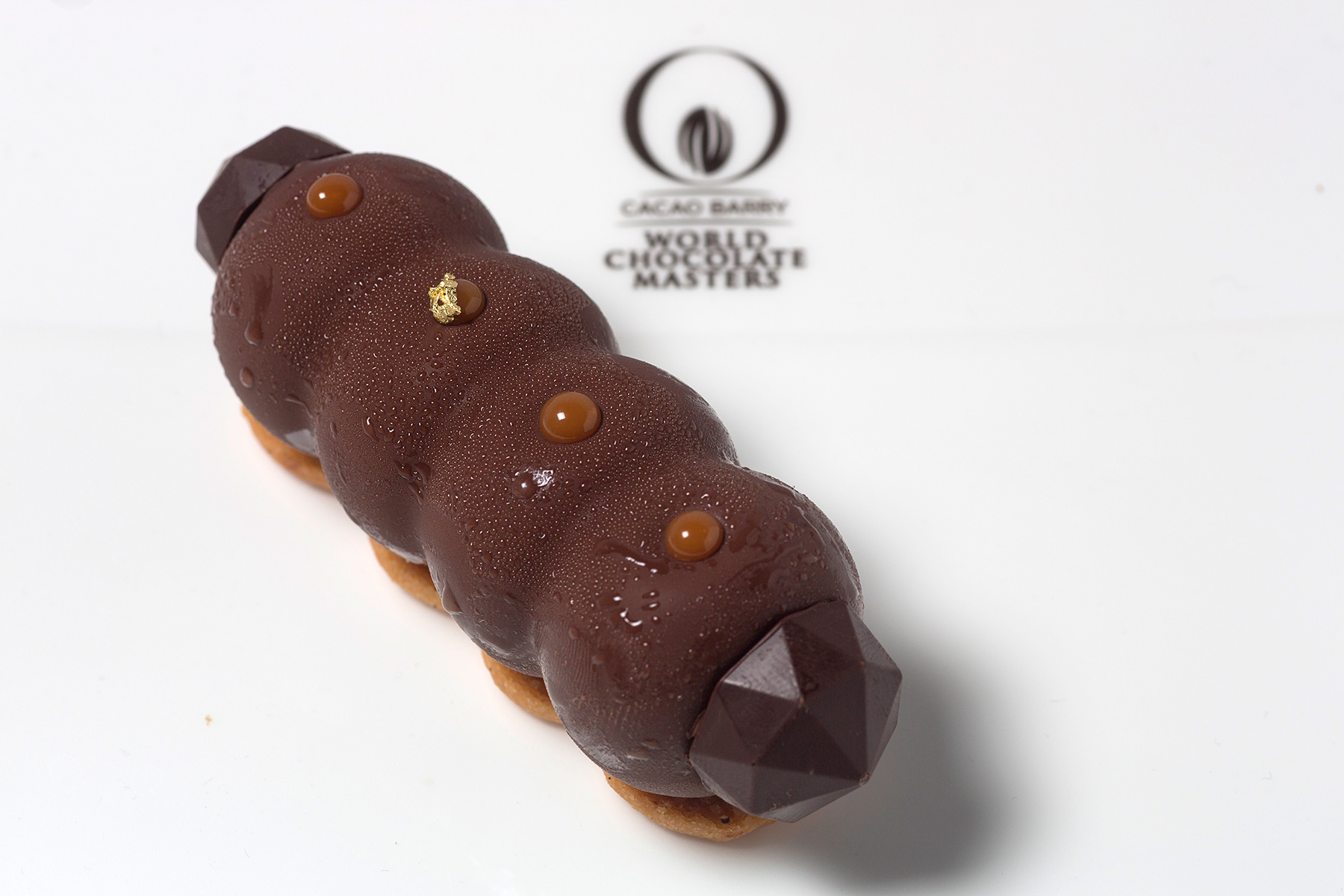 Maurizio pairs the fruitiness of strawberry & raspberry with heavenly sweet caramel. The milk chocolate peanut cream contains Cacao Barry Alunga 41%, crunch is added by the icing made of Cacao Barry Exellence 55%.