World Chocolate Masters '24/25




New cycle – a new theme
Welcome to the world's leading competition dedicated to the creativity of artisans and chefs with chocolate. We are ready to kick off a new '24/25 cycle with a new theme: Play!
The theme that will take over the National Selections in 2024 and the World Final in 2025. Chefs and chocolatiers, this is your chance to let your talents shine under the spotlight. Download the competition's Rules and Regulations and participate in the most iconic chocolate battle in the world — let the games begin!
'Play!' is better with the right support
Powered by the Chocolate Academy™

As of the new '24/25 cycle, the Chocolate Academy™ will become the prime partner of the World Chocolate Masters. With its 27 training centres around the world, the Chocolate Academy™ has proven its indispensable role in coaching and training all chefs taking part in this thrilling journey. A logical step, since the key mission of Chocolate Academy™ is to empower chefs to be at their very best.
With 80 Chocolate Academy™ Chefs and more than 200 Chocolate Ambassadors, we constantly share new techniques, consumer trends, insights, business support, and opportunities for co-creation.
Supported by Cacao Barry, Callebaut and Mona Lisa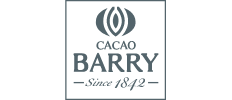 EXPRESS YOUR TRUE NATURE
Innovators and explorers in fine cacao flavour excellence, protectors of its diversity and rooted in French pastry since 1842, Cacao Barry strives to elevate chefs' creativity, constantly fuelled with exciting fine cacao flavours. The brand's latest innovations, such as Wholefruit™ chocolate and the range of cocoa powders, share compelling cacao experiences from nature to plate, with farmers and chefs.
• valorising and respecting nature
• promoting strong stimulating and inclusive communities
• igniting mind shifts
Cacao Barry invites all creative chefs, masters and the next generation to engage fully to reach their vision: to express their true nature.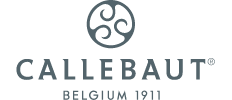 CRAFT AT YOUR BEST
Callebaut®'s Finest Belgian Chocolate recipes have become essentials in kitchens of chefs around the world. In 1911, Octaaf Callebaut had the dream to craft a chocolate taste that would purvey for generations. Today, recipes such as 811, 823, 70-30-38 have become the chocolate couvertures preferred by chefs around the world.
Their bold, straightforward, and complete taste profiles have become a solid base for chefs to play with ingredients, flavours and textures that excite every time and please to many consumers.
Taste, workability and sustainability are the core values for Callebaut to enable chefs to craft at their best.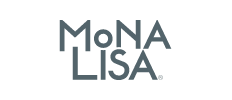 MAKE IT E​XTRAORDINARY
With its brand name referring to Leonardo da Vinci and his masterpiece, Mona Lisa Decorations use science and technology to offer chefs the tools to create their unique art. With the Mona Lisa Studio line, chefs can count on a wide choice of ingredients and tools to turn their delights into extraordinary creations that stand out in the counter and on the plate.
Aiming for naturalness and compliance with the strictest food regulations, Mona Lisa developed a range of colours that bring a contemporary, all-natural and delicious spark. Designed for optimal user convenience and versatility, they allow for flawless creativity in patisserie, confectionery, desserts, and bakery.