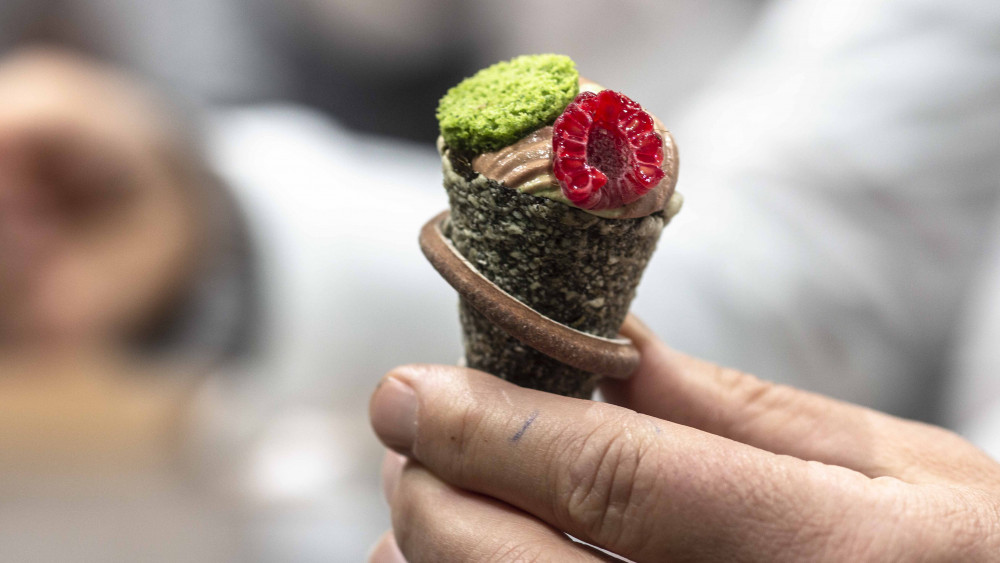 Chocolate Snack to go - TAMAKI SNACK by Akihiro Kakimoto
"An excitingly different cone snack packed with uncoventional flavours. Think Nori seaweed, matcha powder, tonka bean and no wrapping paper."
 
Ingredients: Matcha Powder, Tonka Bean, Cacao Barry - Tanzanie 75%, Cacao Barry - Ghana 40%, Raspberry, Eau de vie strawberry (brandy), Cacao Barry - Saint Domingue 70 %, Cacao Barry - Zephyr Caramel™ 35%, Cacao Barry – Inaya™ 65%, Lemon Zest, Cooked Rice, nori (seaweed).