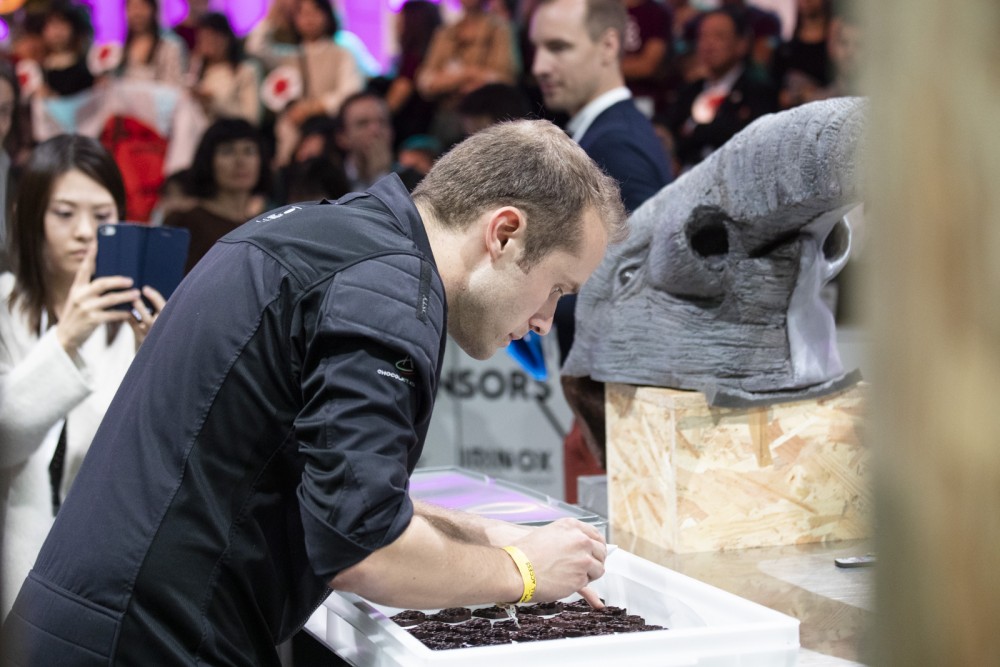 Lluc Crusellas (Spain) looking to wow with #SHARE
Spanish finalist Lluc Crusellas is checking the Mona Lisa 3D-printed elements for his #SHARE desserts. It will show cracks of dry earth raising awareness about climate change – because without the right conditions to grow in, there can be no chocolate.
Flavours to look out for are creamy yet bitter almond, cherry and lime and Cacao Barry Fleur de Cao.