The creations of CARLO MIDIRI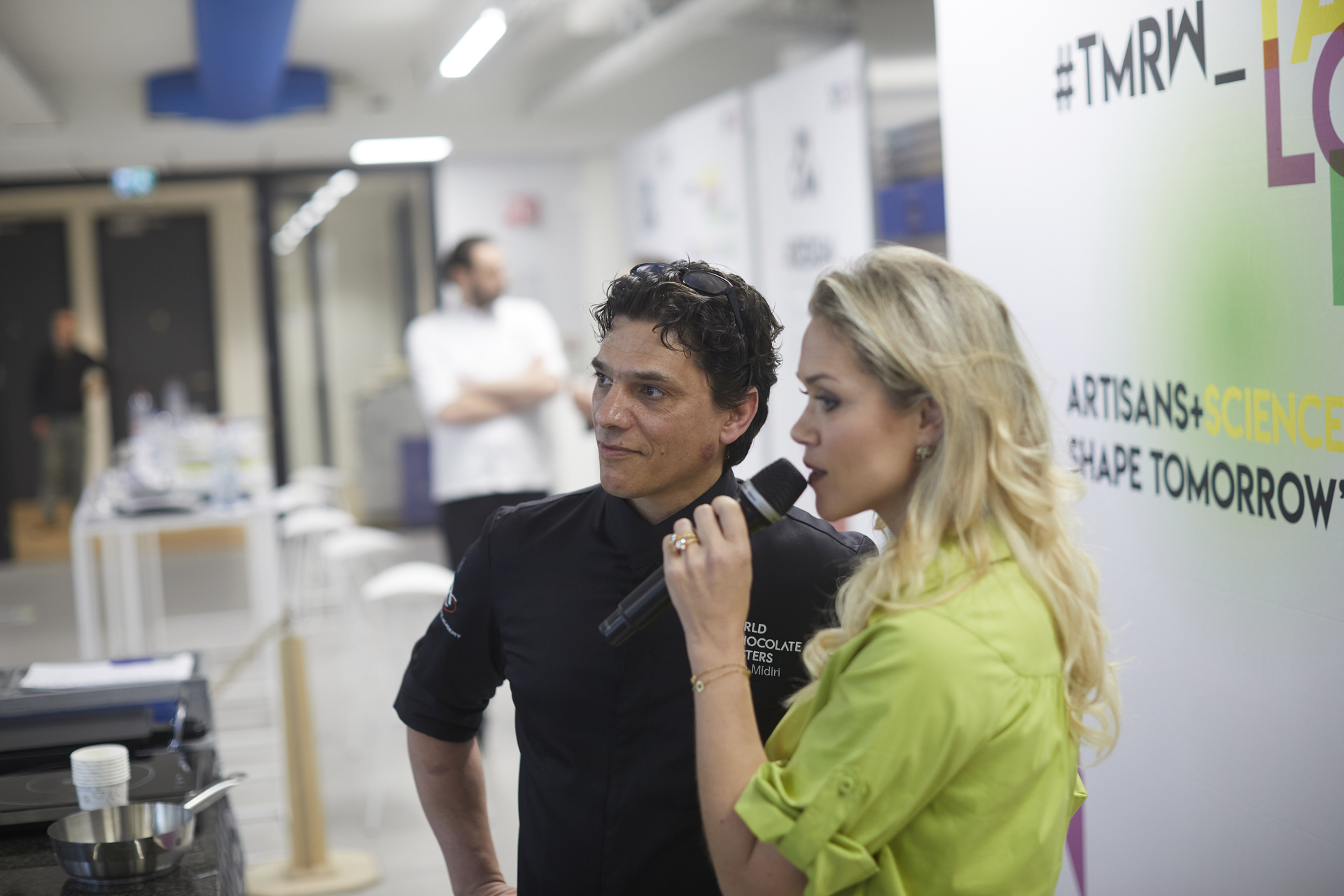 Assignment 2
#DESIGN
Through his piece, called #SaveOurPlanet, Carlo shows us an underwater world that often remains out of sight - out of mind. Even though we cannot see it, it still remains incredibly vulnerable to climate change. Pollution and plastics are swiping beauty away from this planet. From underneath us. What will we do about it? Only together, with joined shoulders, can we save our planet according to our Dutch chef.
But engineering alone won't save the planet, says our chef. We need to let our planet guide human thought. Because only together can we secure a bright future. Only together will we be able to thrive. Only together can we find balance.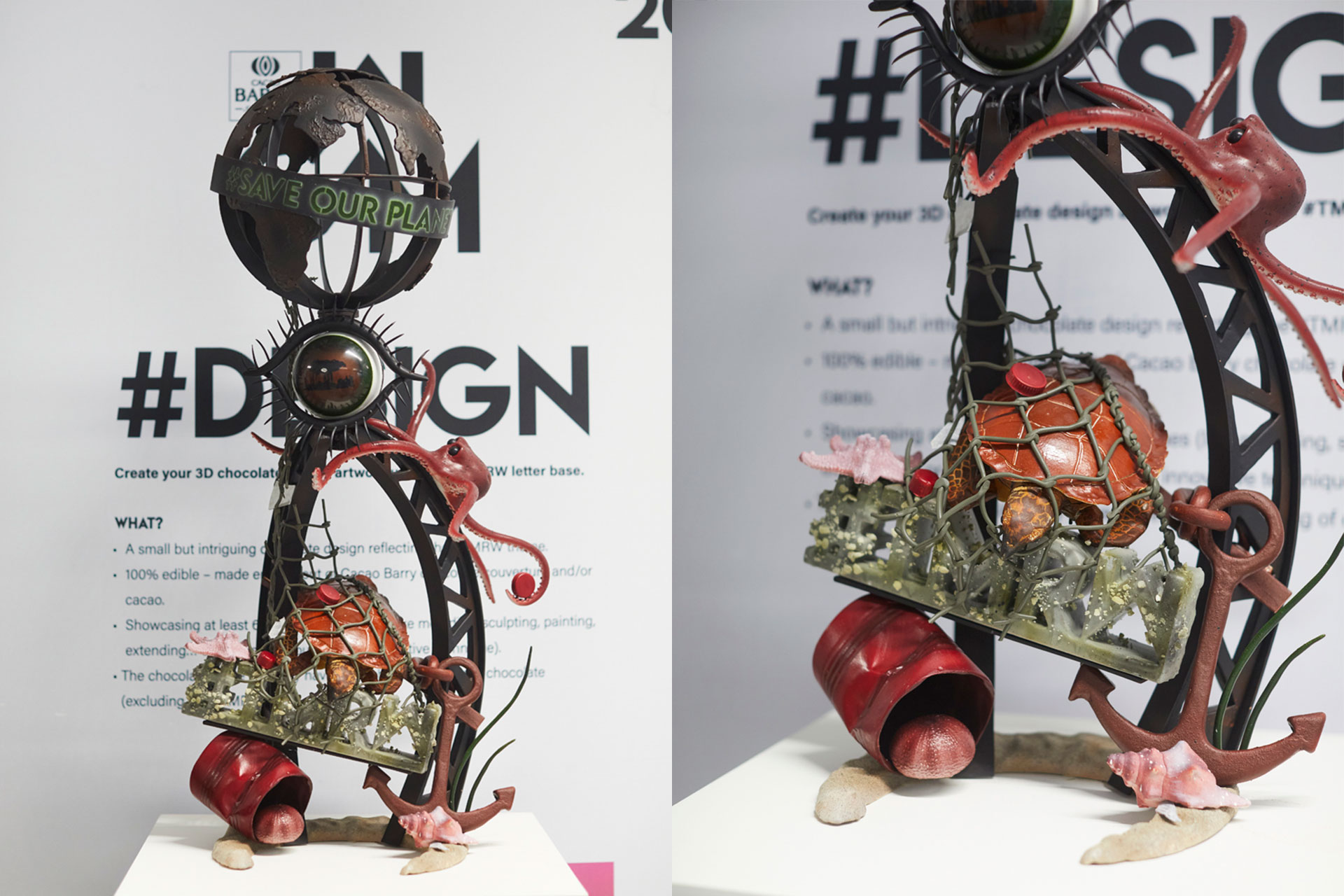 ASSIGNMENT 3
#TASTE
A tasty dessert containing a type of chocolate, a fruit and a Dutch favourite product. What does that even look like? Well, chocolate chef Carlo Midiri has the answer. His patisserie is called lungs of the Earth. It's a chocolate and puff pastry tree trunk filled with Alto el Sol ganache and a fruit paste made from sea buckthorn berries and mandarin.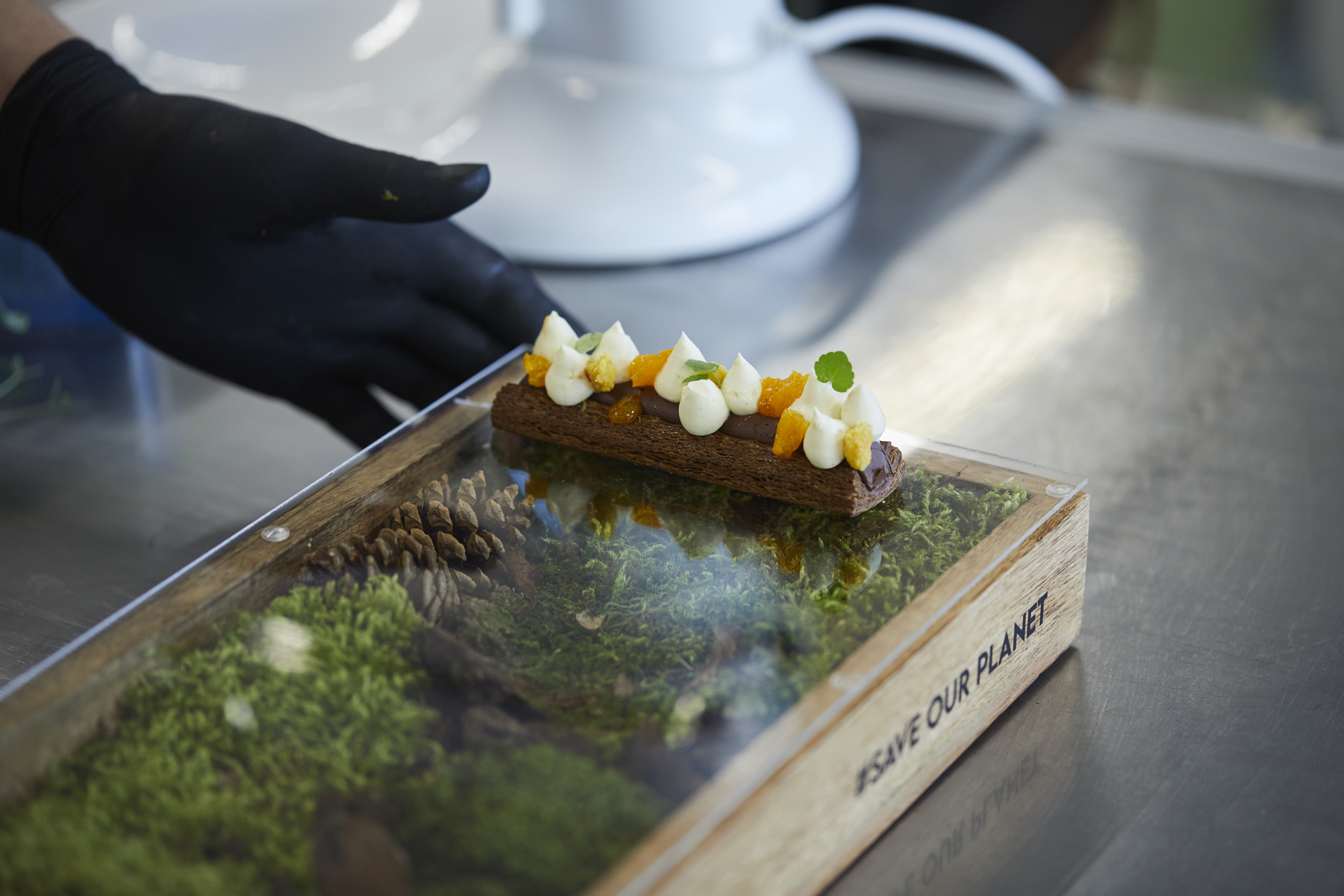 Assignment 4
#SNACK
100% plant-based, easy to carry, easy to eat and containing as few additives as possible.
With hazelnut praline, apricot, caramel and Cacao Barry Alto el Sol and Ocoa 70%, chef Carlo Midiri created a snack for the ages. It's presented on a leaf representing a new beginning.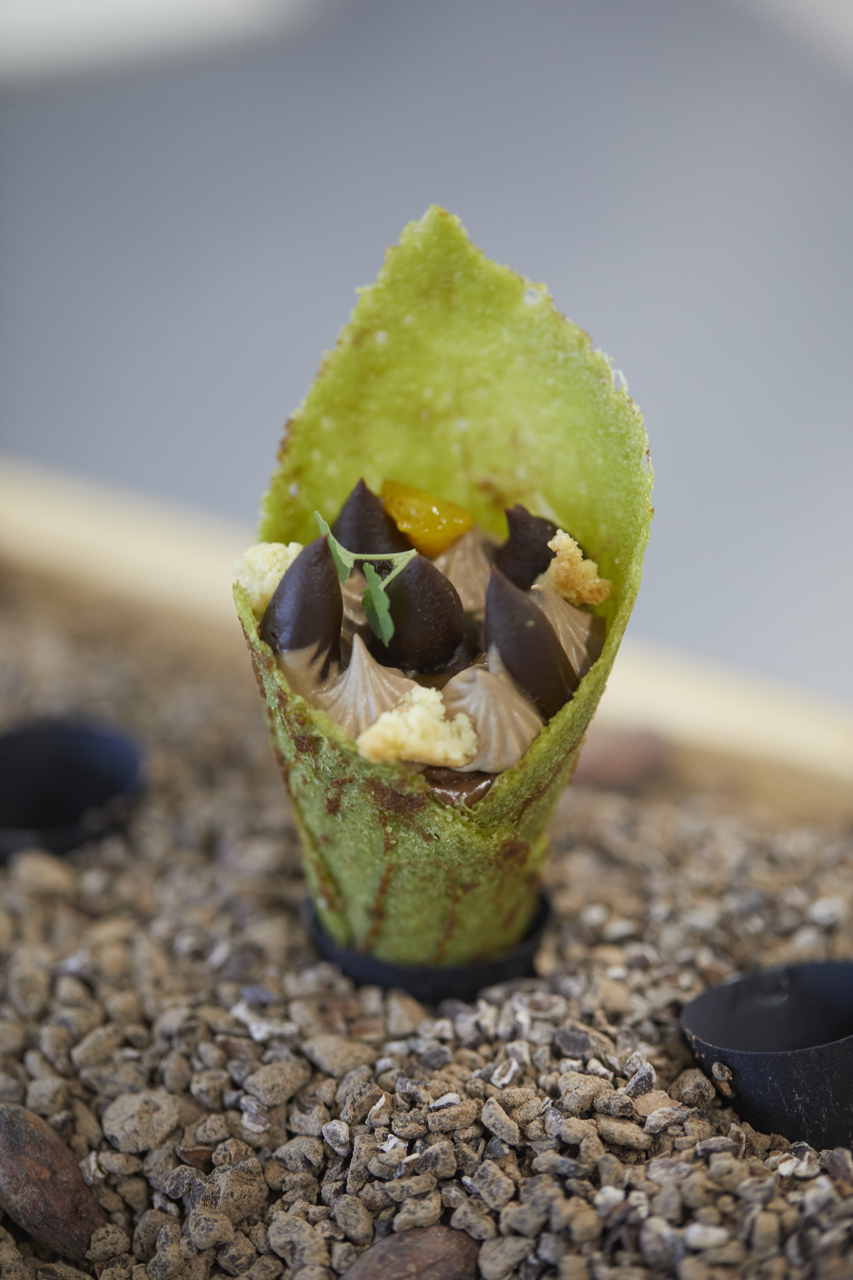 ASSIGNMENT 5
#BONBON
Chocolate chef Carlo Midiri chose to celebrate the end of the day with a bonbon recipe called End Of The World. It's a black bonbon representing an Earth burnt out. Inside the orange glow of a fire that once raged the surface still lingers. Filled with hazelnut praline, Alto el Sol, chia seeds, seaweed powder, orange and sea buckthorn berries - it's the epitome of our Dutch chef's chocolate craft.