THE CREATIONS OF WINNER Issam Tajer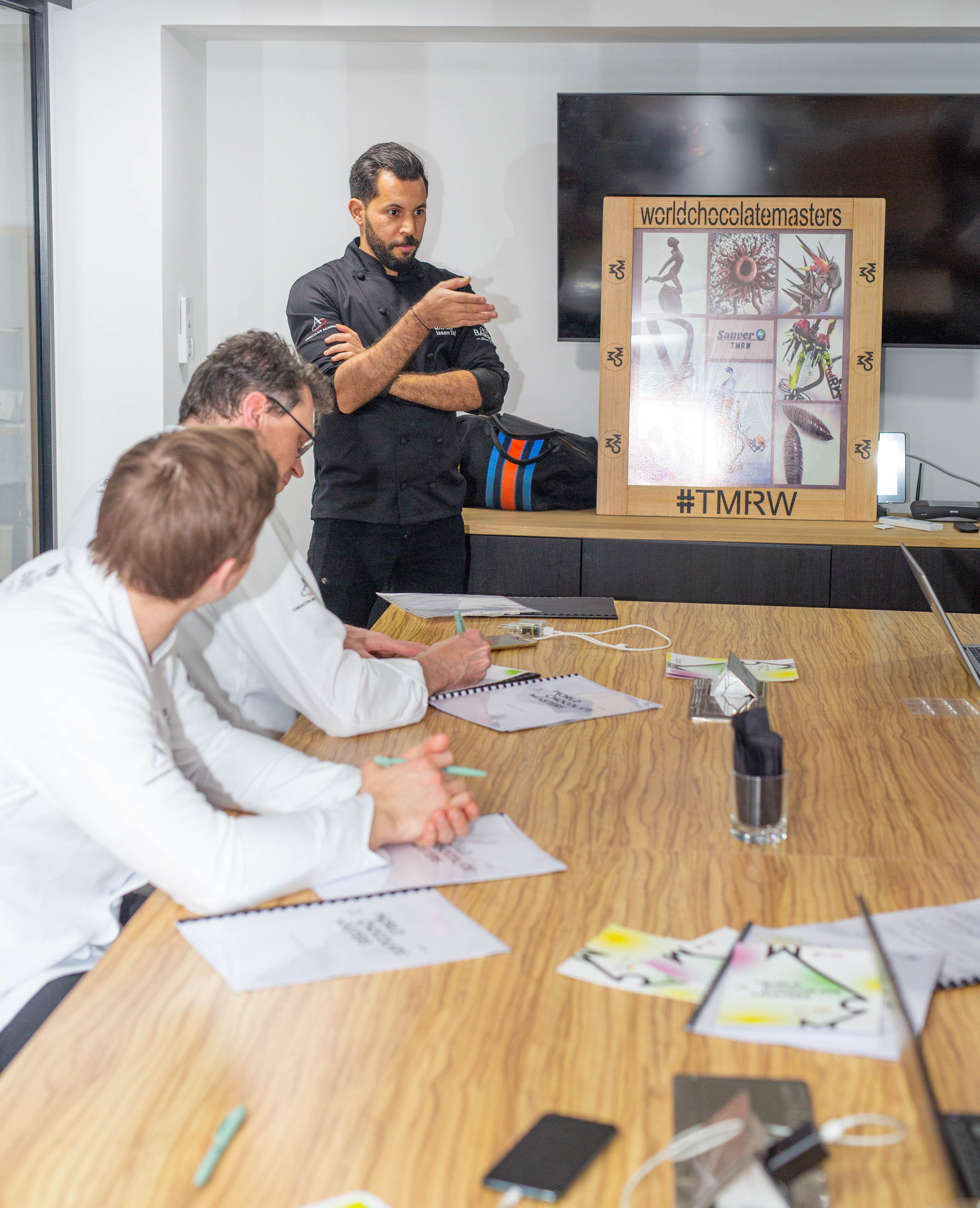 Assignment 2
#DESIGN
In his design, chef Issam Tajer, created an imaginary future where all of us can touch the sky. Like a modern-day Icarus, we can lift our resources, imagination and the planet around us to new heights. To new frontiers - even space. But we need to work with nature, rather than against it. We need to respect its limits, else we will plummet to our own demise.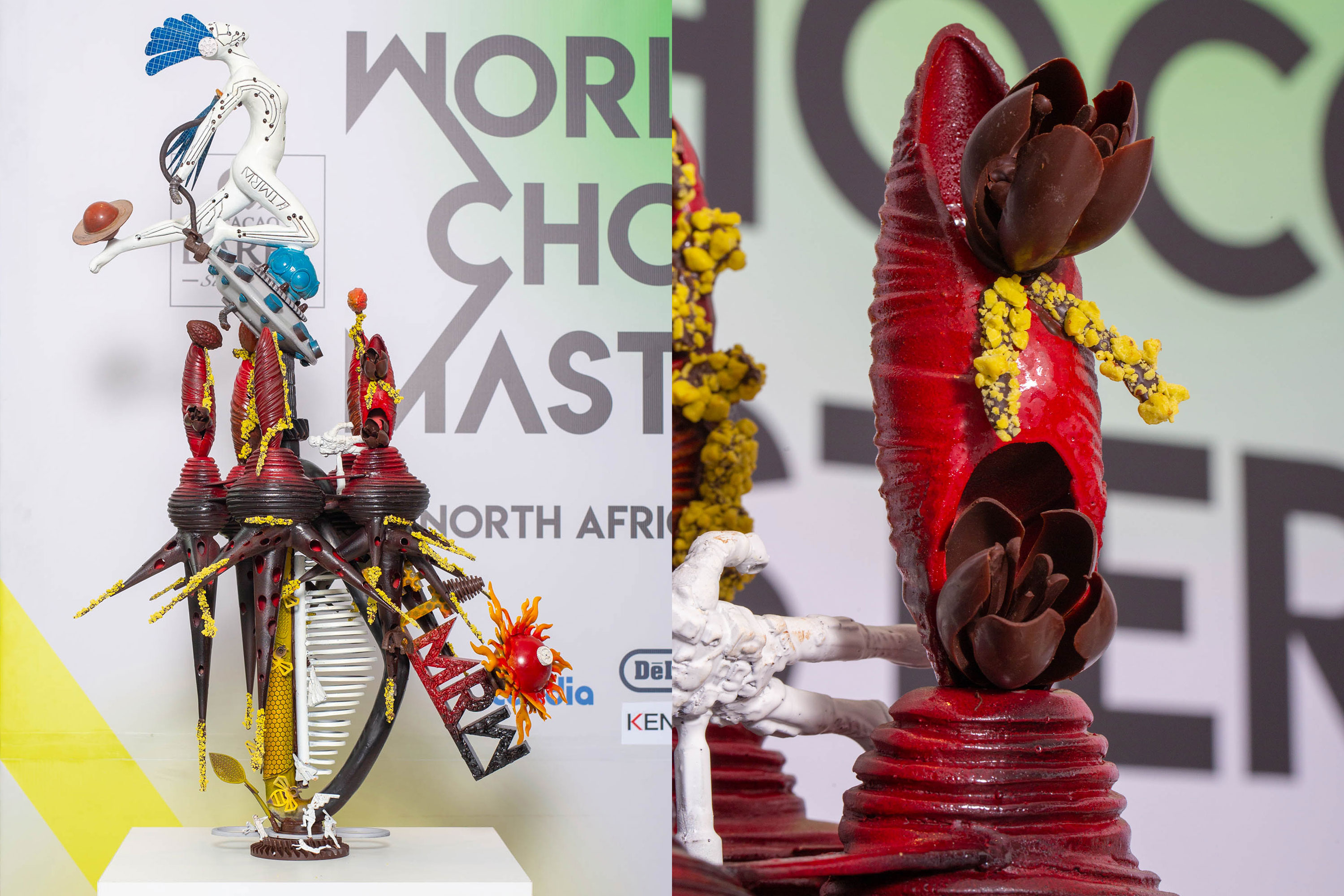 ASSIGNMENT 3
#TASTE
For this recipe, chef Issam Tajer imagined a tree branch cut off and dying out due to climate change. It's filled with the richness of nature: the sweetness of Yuzo and lemon combined with the deep intensity of chocolate. With the added flavours of regional Argan oil and honey, this dessert becomes distinctly Moroccan.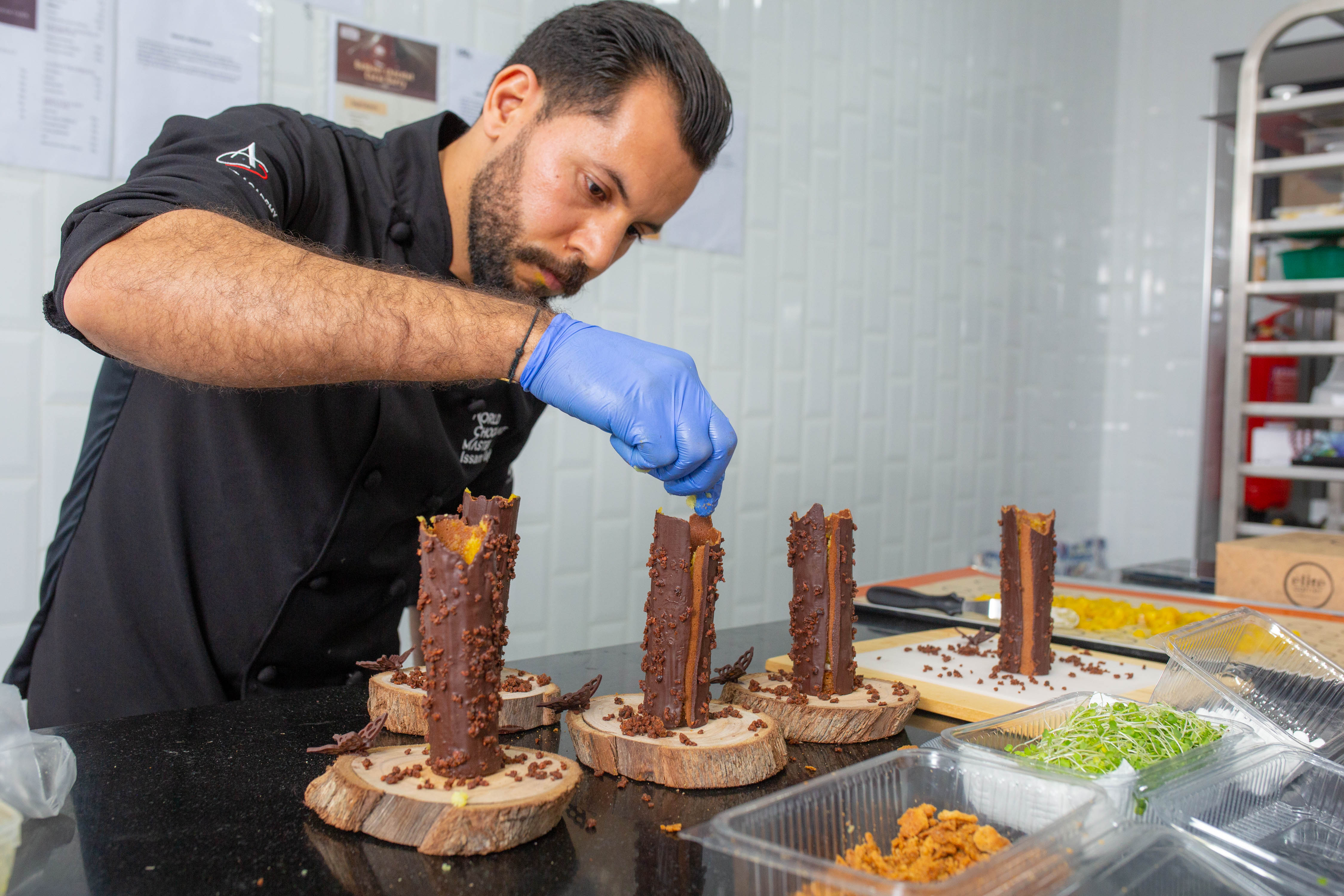 Assignment 4
#SNACK
A mixture of Cacao Barry Dark Chocolate, pistachios and raspberry. Sweet and a little salty, with lemon juice to balance it all out perfectly - presented as a pop of natural colours.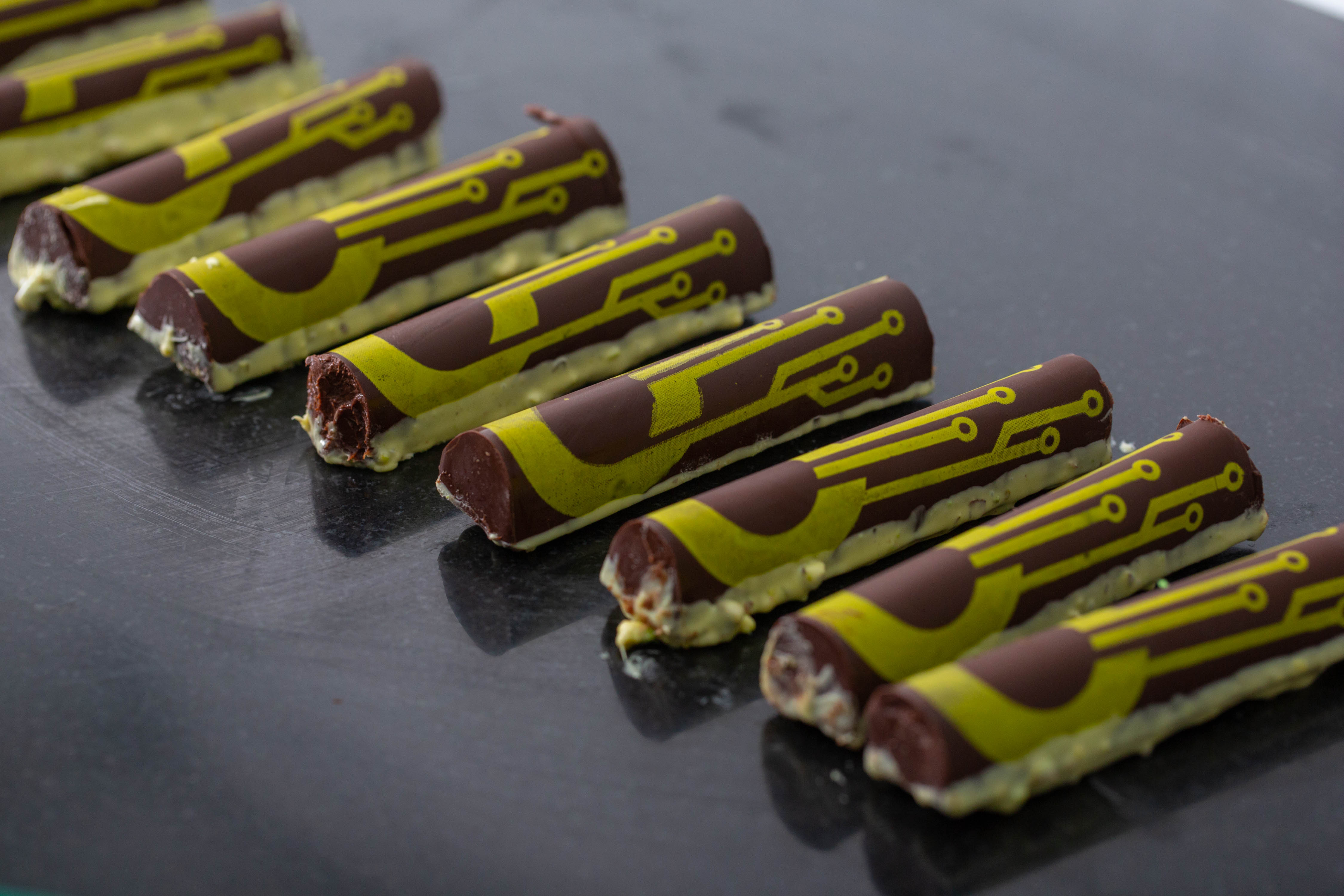 ASSIGNMENT 5
#BONBON
Chef Issam Tajer is a fan of the superfruit Yuzo. Yuzo is famous the world over for its sweet and sour taste. AND because it contains 3 times the amount of vitamin C that you'll find in a lemon. With crispy hazelnut, speculoos, mango puree and milk chocolate this bonbon is a treat for all the senses.
Shaped like a half-cut cacao pod made from Cacao Barry Alunga 41% and filled with layers of redcurrant gel spiced with thyme and gianduja, roasted pumpkin seeds from Őrség.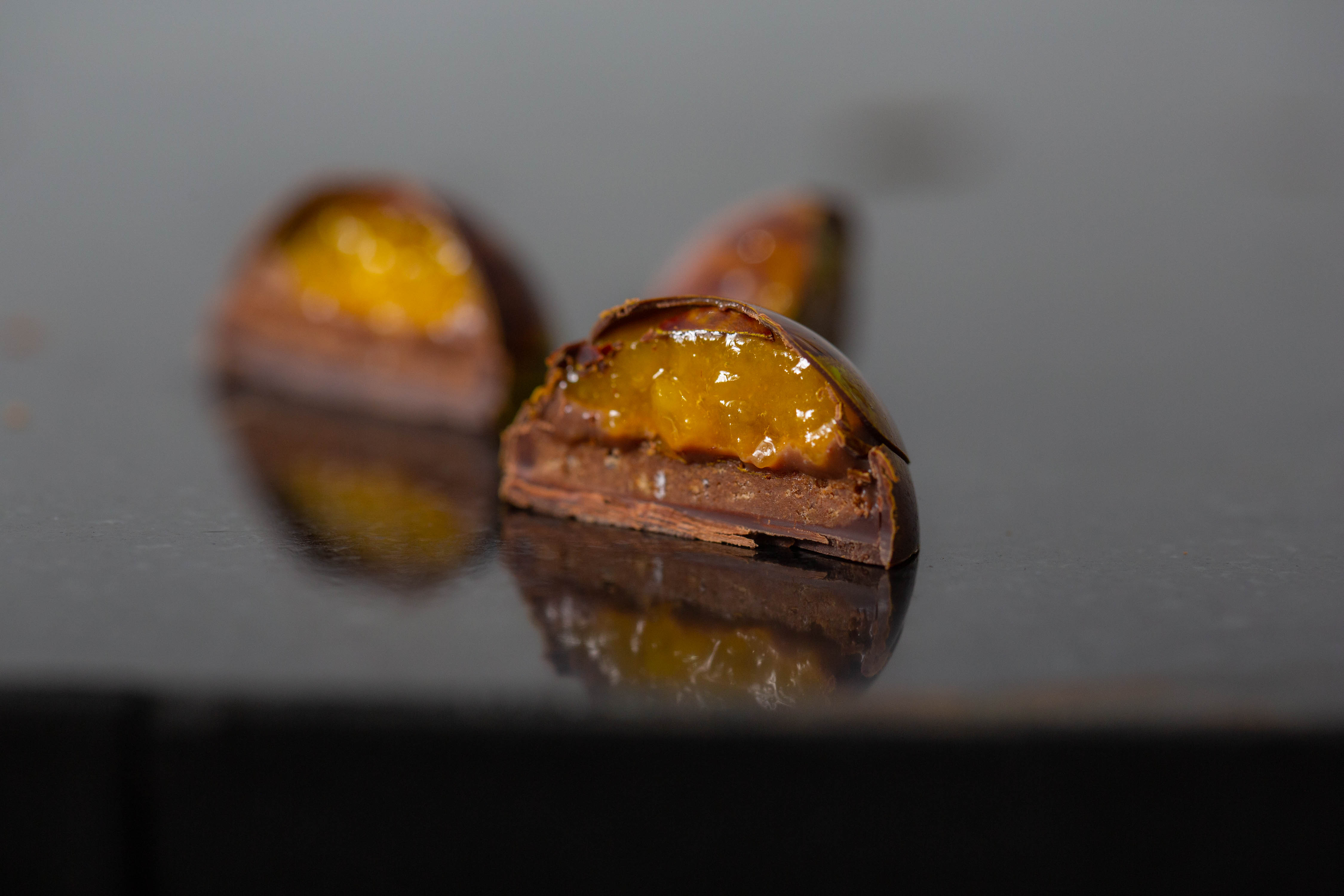 Tuesday, 22 February, 2022