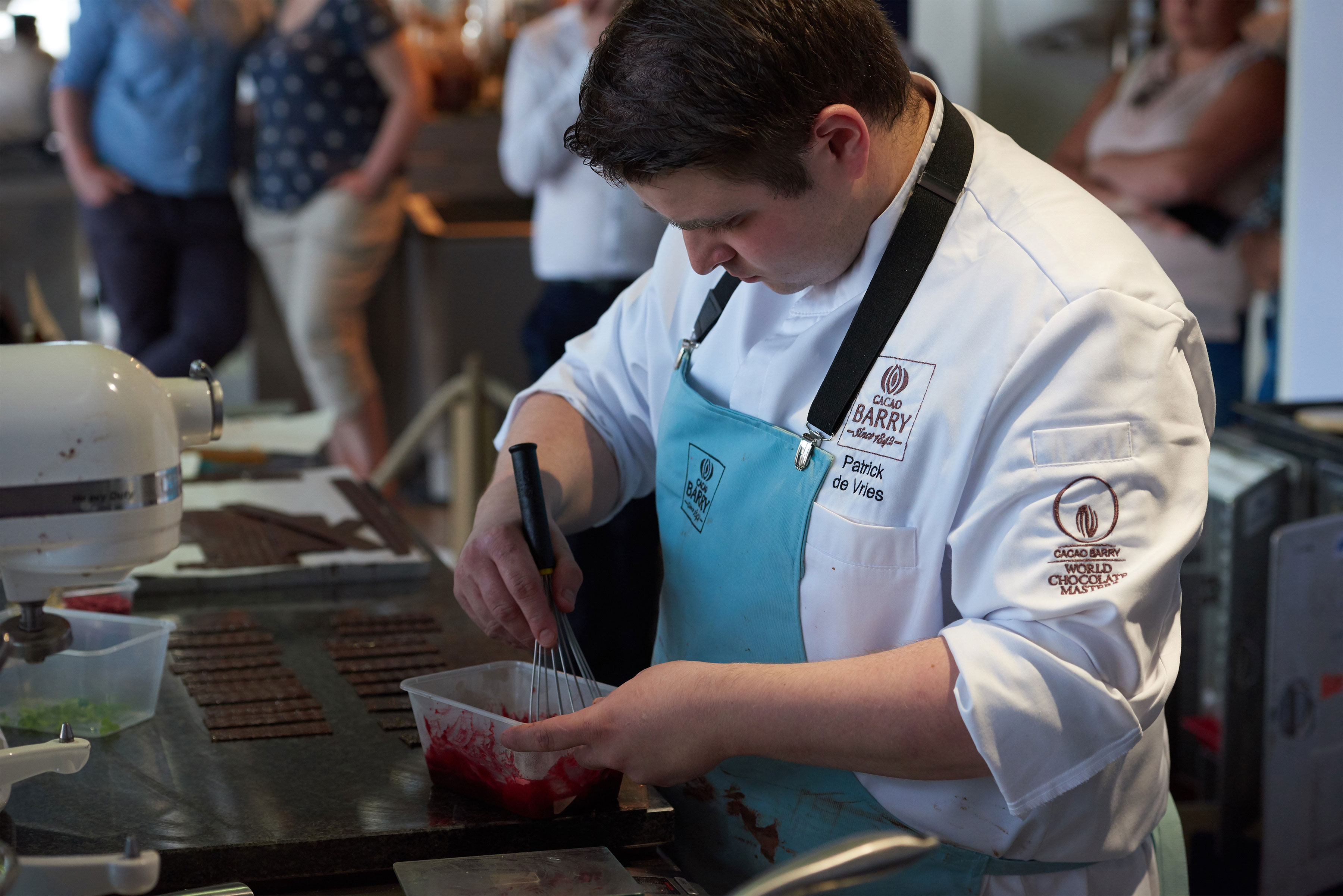 Patrick De Vries

THE DUTCH CHOCOLATE MASTER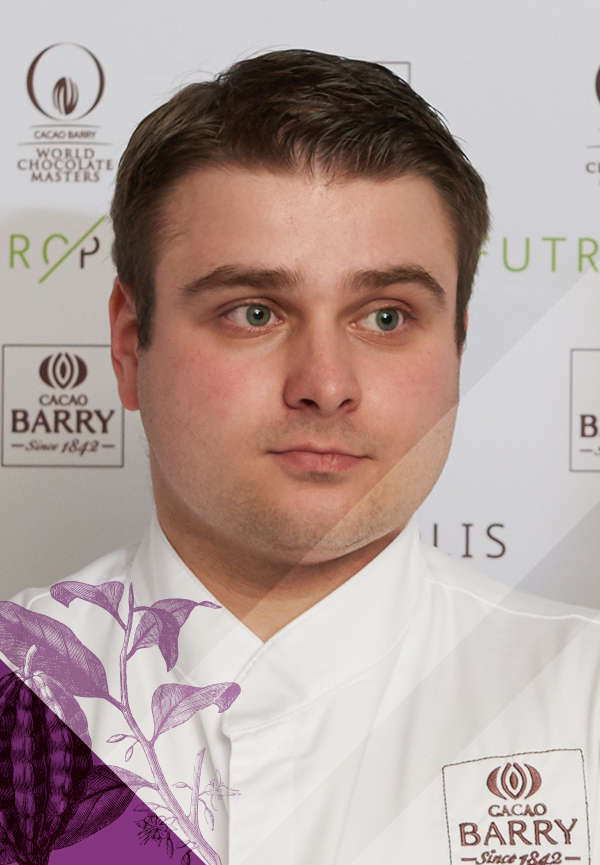 Immovable architect
Age: 23
Nationality: Dutch
Work: : Chef at Bakkerij Koopmans
Patrick showed great determination throughout the competition. His creations not only fit the Futropolis narrative, they displayed an excellent understanding of flavour notes. The chef's dedicated approach convinced the jury to give him a ticket to the World Chocolate Masters final. Next year, Patrick de Vries will be representing the Netherlands in Paris.
About the National Selection
On Tuesday 20 June, the Kookerij Culinary College presented the Dutch preselections of the World Chocolate Masters. One competitor, Patrick De Vries, needed to prove he was worthy of winning. After three tense rounds, the jury concluded that Patrick's score was indeed high enough to meet the standards of the World Chocolate Masters competition. The chef's unflinching attitude and his ability to delight all jury members with unexpected flavour explosions, were two deciding factors. That same day, a Young Talent competition was held to determine who'd be participating in the next World Chocolate Masters preselections. Goos Burbach took the crown after an amazing display of chocolate-making skills.
"Futropolis is the key to the future. I'm looking forward to learning new techniques!"
– Patrick De Vries –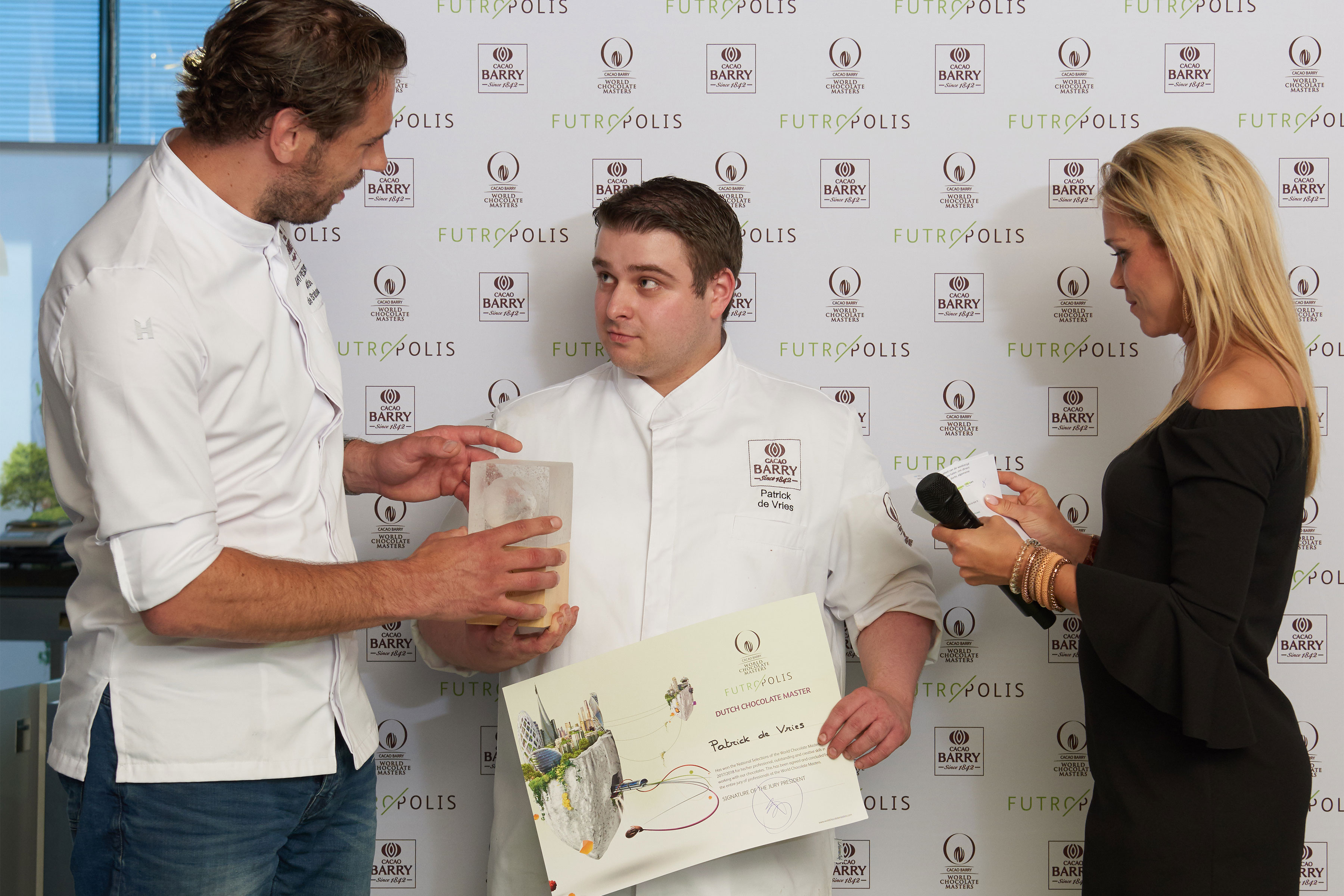 ABOUT THE YOUNG TALENT COMPETITION
For the first time in history, the World Chocolate Masters organised a unique Young Talent competition. Four ambitious young guns battled it out to secure a place in next year's preselections. With just a limited amount of time, our students crafted some high-quality pralines and delicious pastry. Goos Burbach came in first place, Damilyano Eijkemans was second and Bas Klarenbeek became third. Goos is the official Young Dutch Chocolate Master and earns his spot in the preselections of the World Chocolate Masters 2019.
ABOUT THE BLACK BOX CHALLENGE
Cacao Barry also organised an exciting Black Box Challenge. Five teams went all out to create the best chocolate pastry using only our preselected ingredients: Mexique chocolate, beetroot and Cara Crakine. The aim was to inspire each other by letting imagination run wild. Job van Berkel and Luuk Schaper proved to be the strongest improvisers. Their creativity earned them a VIP trip to the WCM finals!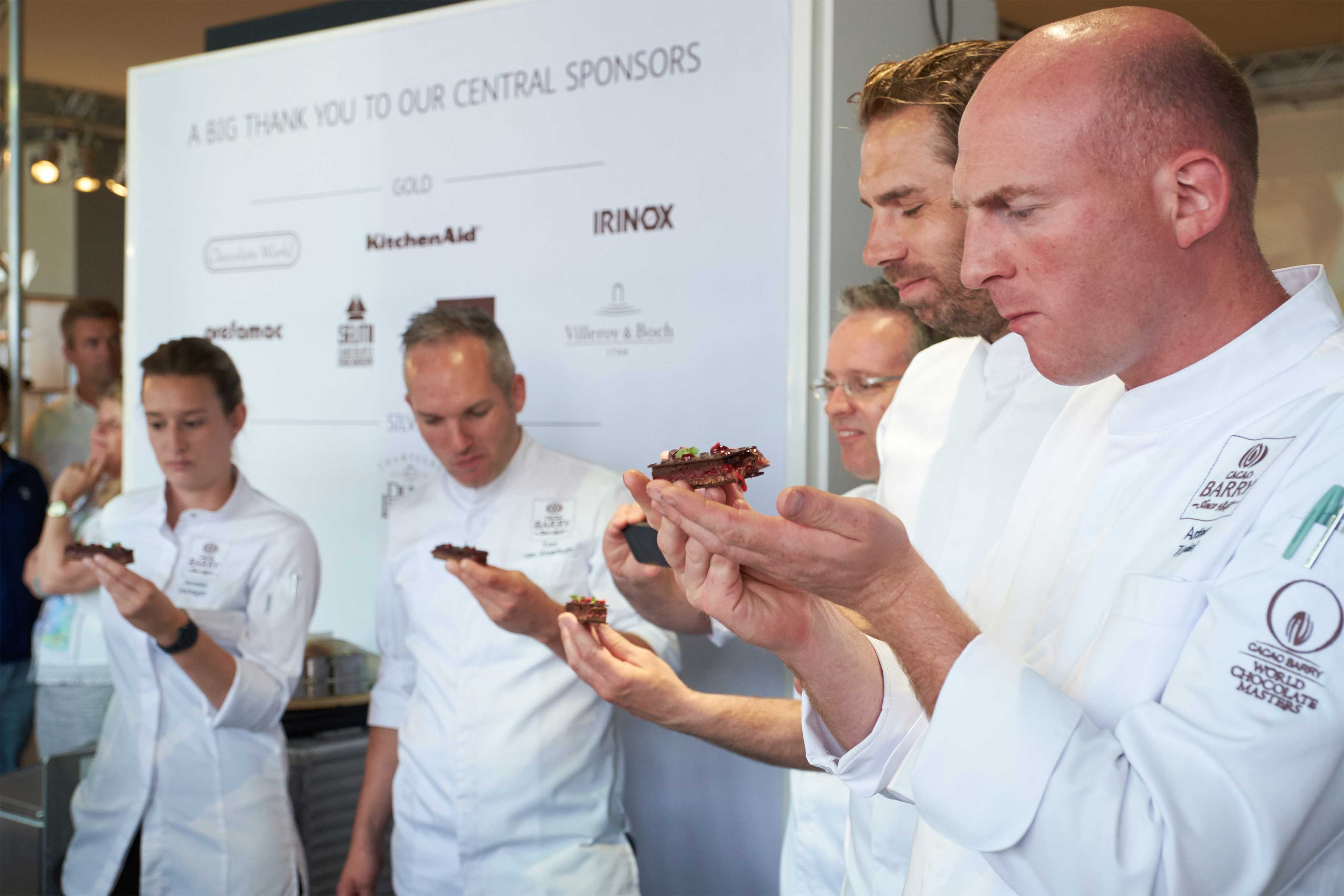 Quotes from the jury report
Our panel consisted of five chocolate experts: Hidde de Brabander, Anneke Verhagen, Jacques van Bragt, Tom van Woerkum and Arthur Tuytel. On selection day, they evaluated all candidates and their respective creations based on taste, visual aspects, creativity and technical ability.
"The Futropolis theme gives you the unique opportunity to shape the future of chocolate with your own imagination."
– Hidde de Brabander –
"It's amazing that the Young Talent Competition was launched in The Netherlands! I think this will become an international springboard to the World Chocolate Masters."
– Hidde de Brabander –