The winning creations of Akihiro Kakimoto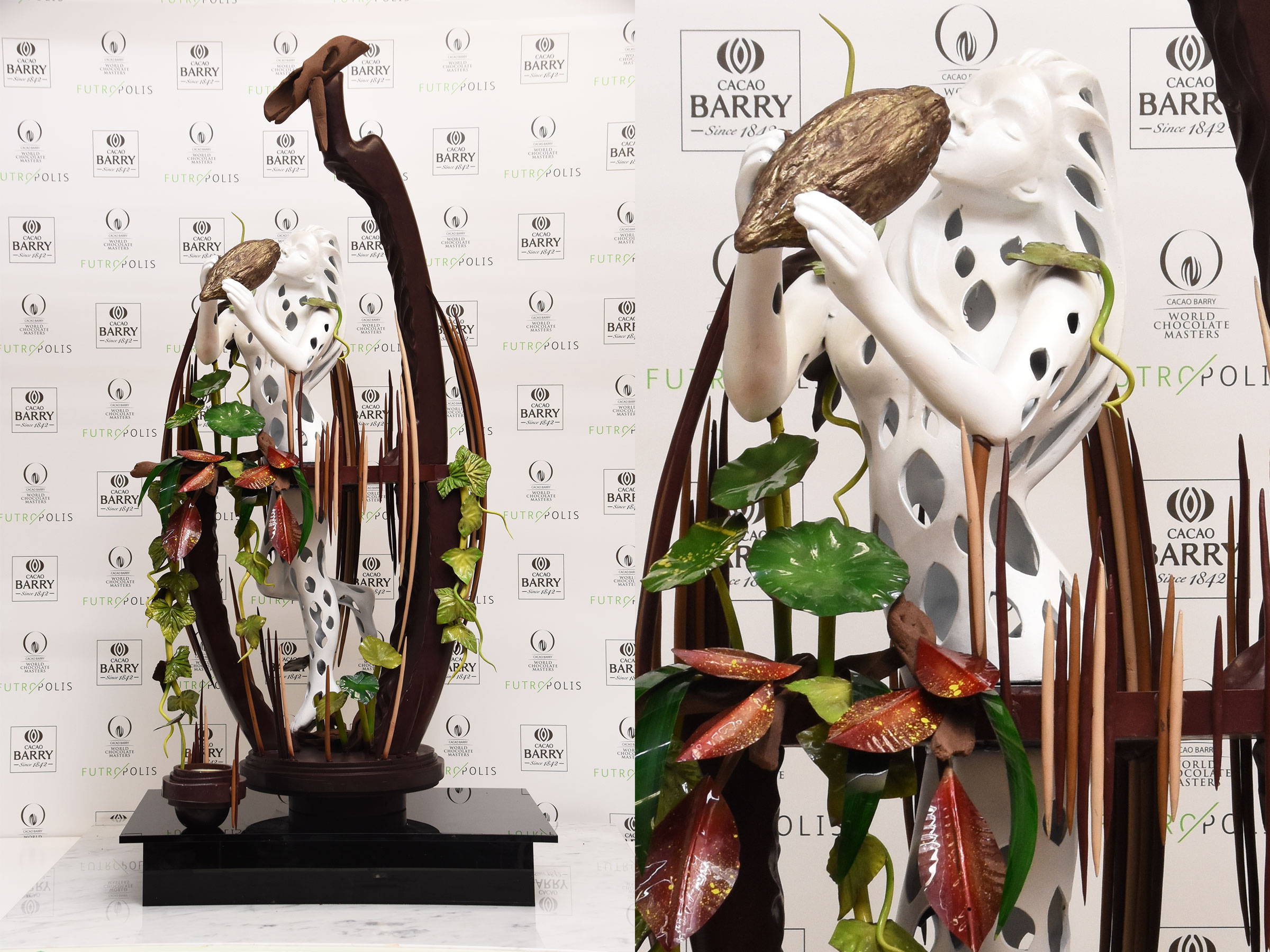 In the future, gigantic buildings will tower high above our city streets. This cocoa-shaped skyscraper represents the many vegetable gardens growing inside these constructions, each plant's characteristics perfectly matching its position. To make sure the complete area is perfectly ventilated, air vents provide the plants with fresh air, while warm sunlight can shine right through the building. Two gifts from nature we should celebrate and cherish.
FRESH PASTRY

'Electron Sphere'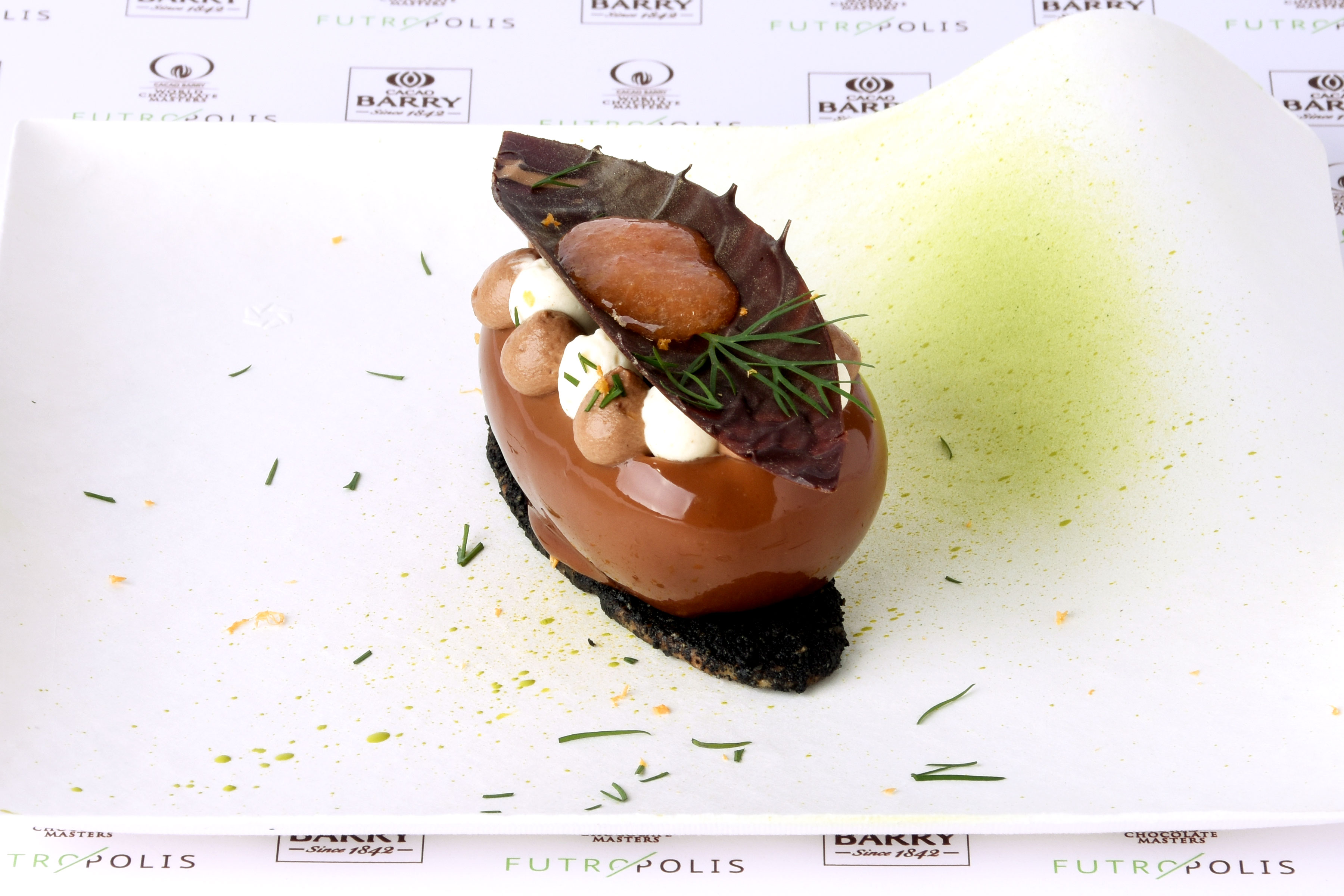 When food supply becomes an issue in future megacities, vegetables will be the most important source of food since their growth process can be easily managed and adjusted. Chef Akihiro imagines a world in which chocolate pastry and flavours would inevitably involve vegetables.
Chocolate Snack to Go

'Cacao Futurepod'
Akihiro's future of packaging is defined by no packaging at all. Not only to reduce plastic waste after consuming a product, but also to avoid the arduous, energy-consuming process of creating packaging would be eliminated from the food supply chain. That is exactly how his Grissini-stick concept came to life.