The winning creations of Alejandro Salas Rodriguez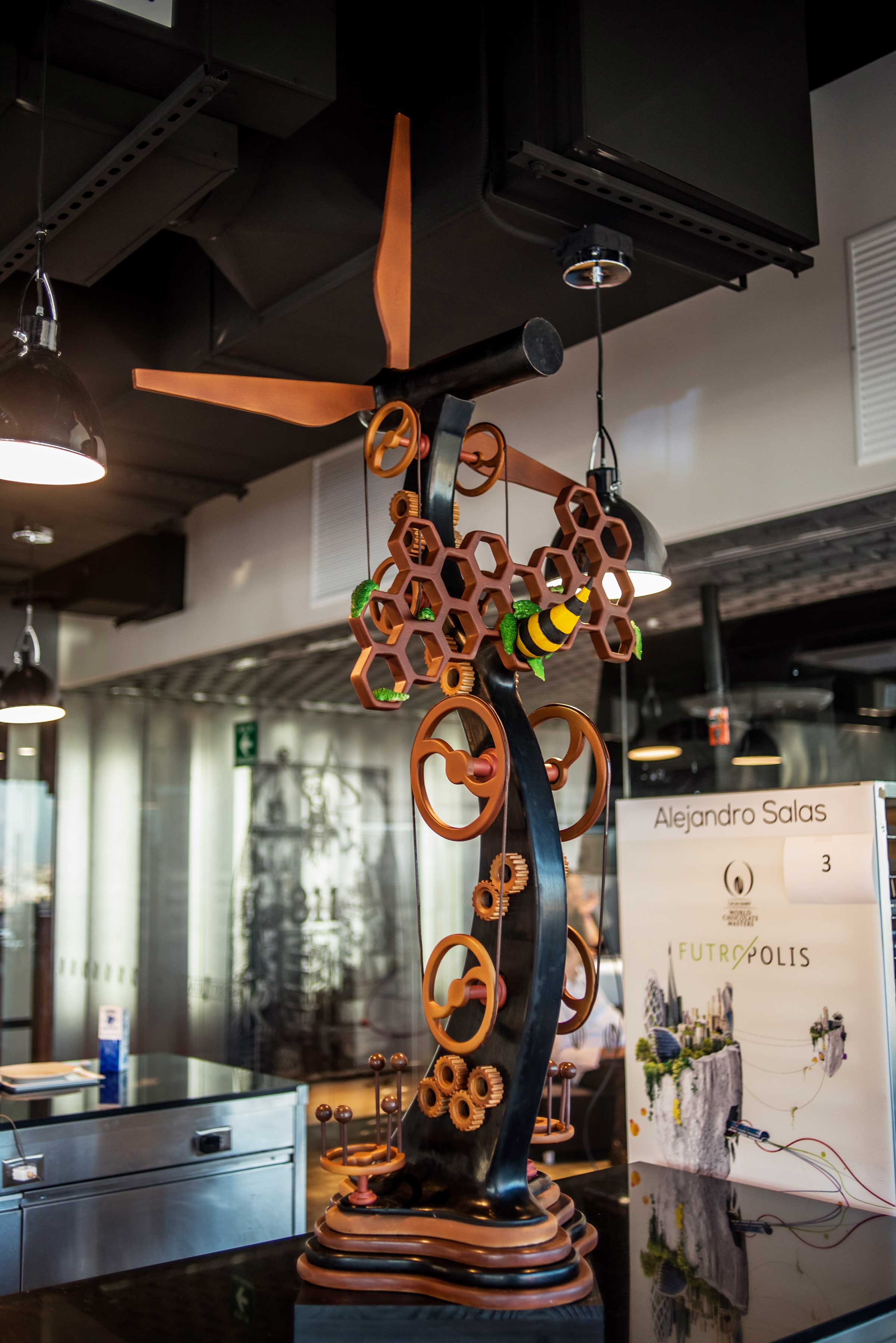 The chef's majestic Futropolitan combines two future-proof ideas in one awe-inspiring construction. Not only does Alejandro Rodriguez incorporate the idea of harvesting your own honey. His beehive structure transforms into a wind turbine that functions on wind power. At the very core of his creation, we can clearly see a bee, working in his hexagons to complete this amazing feat of engineering.
FRESH PASTRY

'THE TROPIC SPHERE'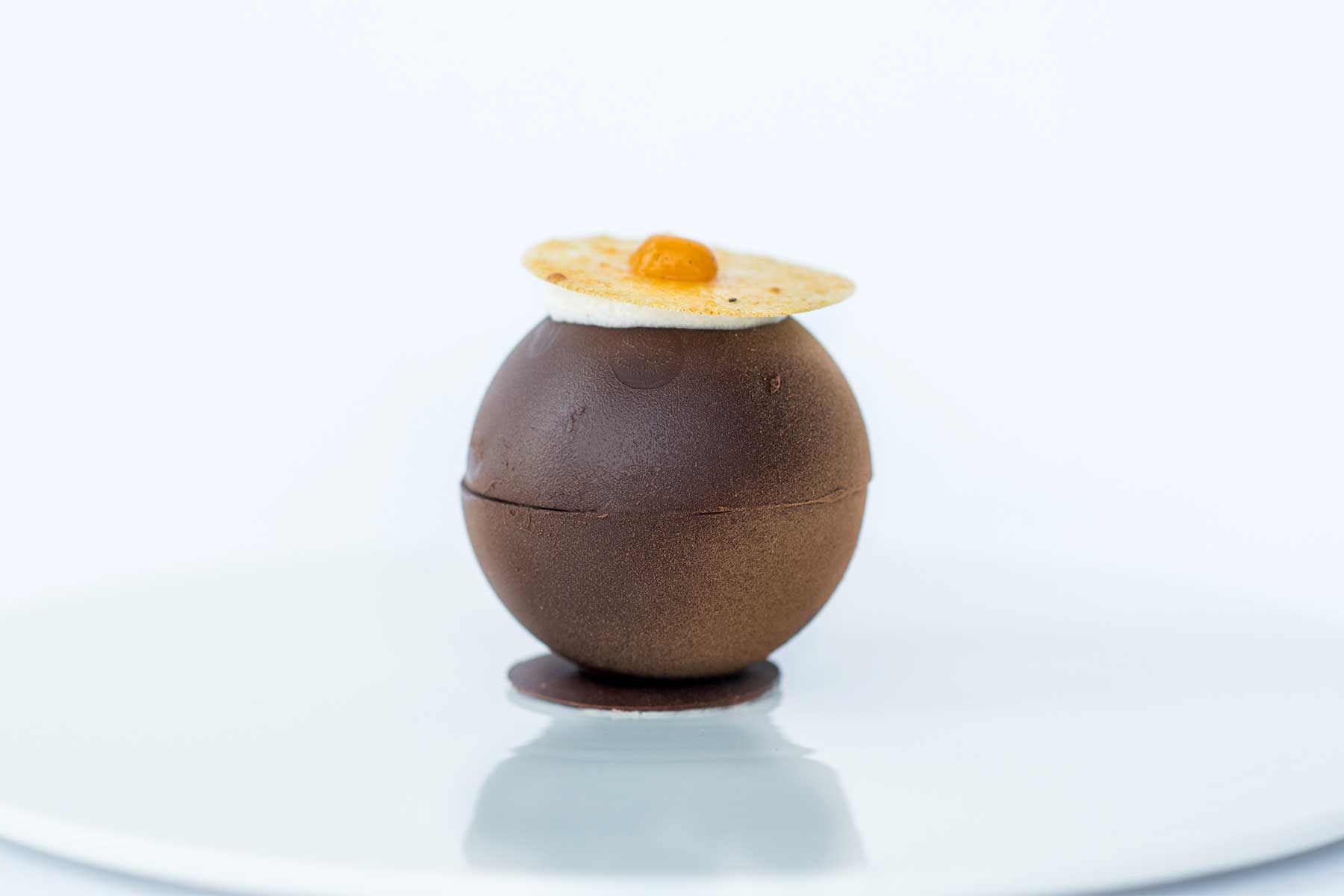 With his spherically shaped Fresh Flavours of Futropolis, chef Rodriguez upheld a minimalistic style. The patisserie was a true flavour bomb, containing an explosion of brownie, caramelised hazelnuts, passion fruit and tonka bean.
Chocolate Snack to Go

'CITROPOLIS'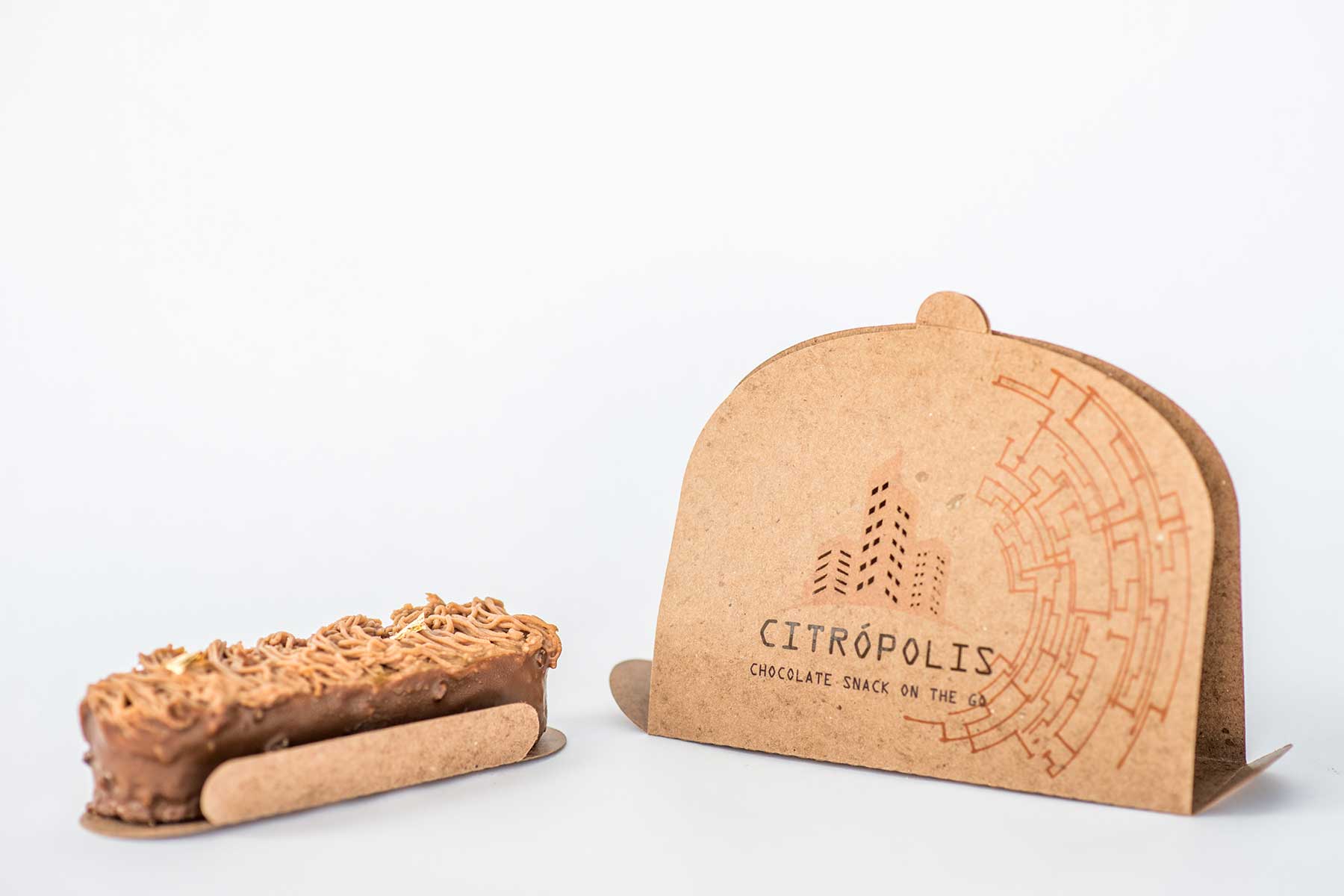 For his on-the-go concept, Rodriguez realised the ideal snack with Cacao Barry Alto El Sol 65%, an intense-tasting gianduja cremeux and freshly made citrus marmalade.
Wednesday, 6 December, 2017