The winning creations of Jurgen Baert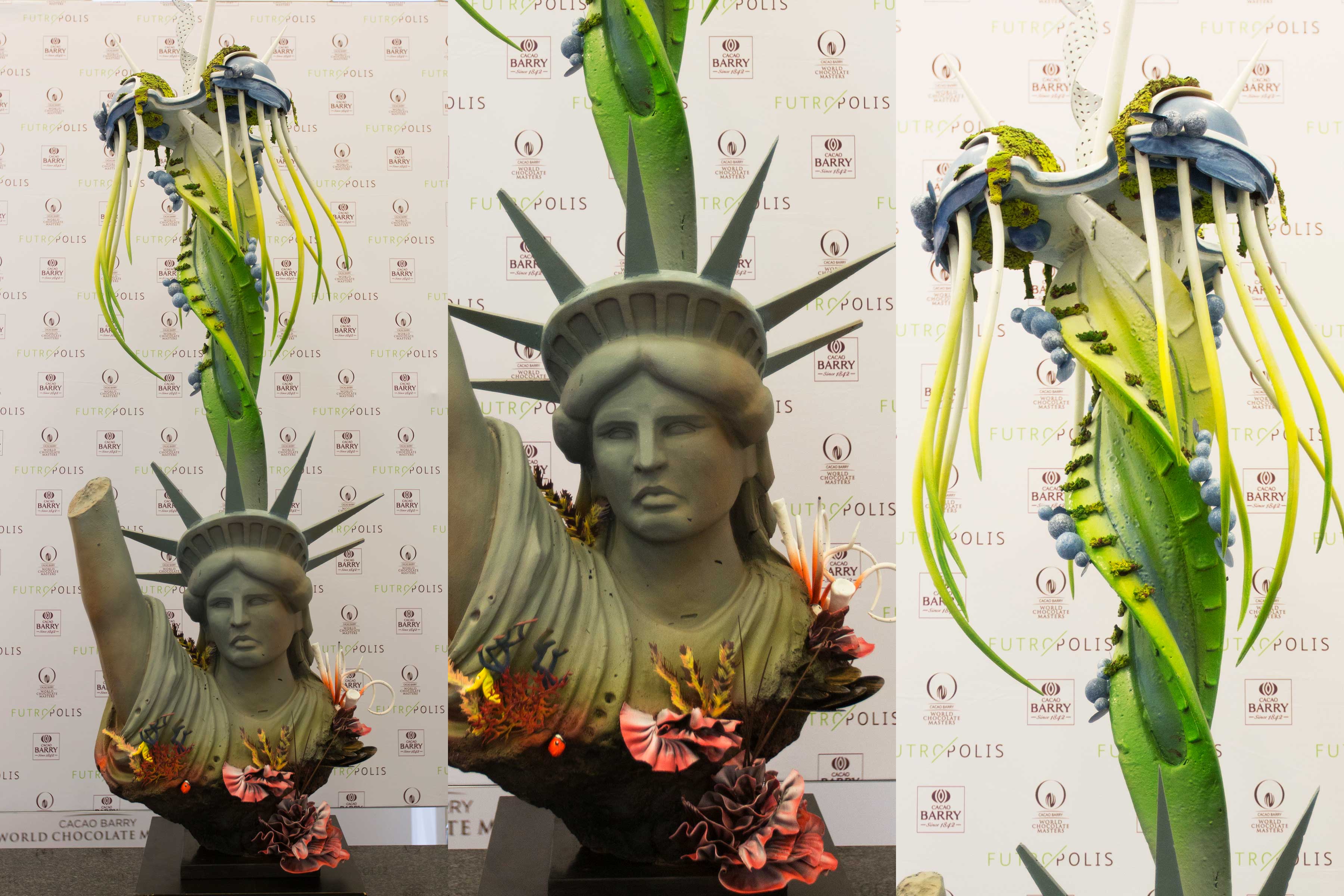 Jurgen's showpiece showed Lady Liberty facing a future flooded by rising sea levels. Although this ultimate symbol of freedom experienced the catastrophic effects of climate change, his creation built up to a green city, powered by solar panels. Both conceptually and mechanically, Jurgen's two-part showpiece proved to be a solid creation. Our planet is constantly changing, and it truly takes an imaginative mind to make the present fit (for) the future.
FRESH PASTRY

'HEAVENLY PASSION'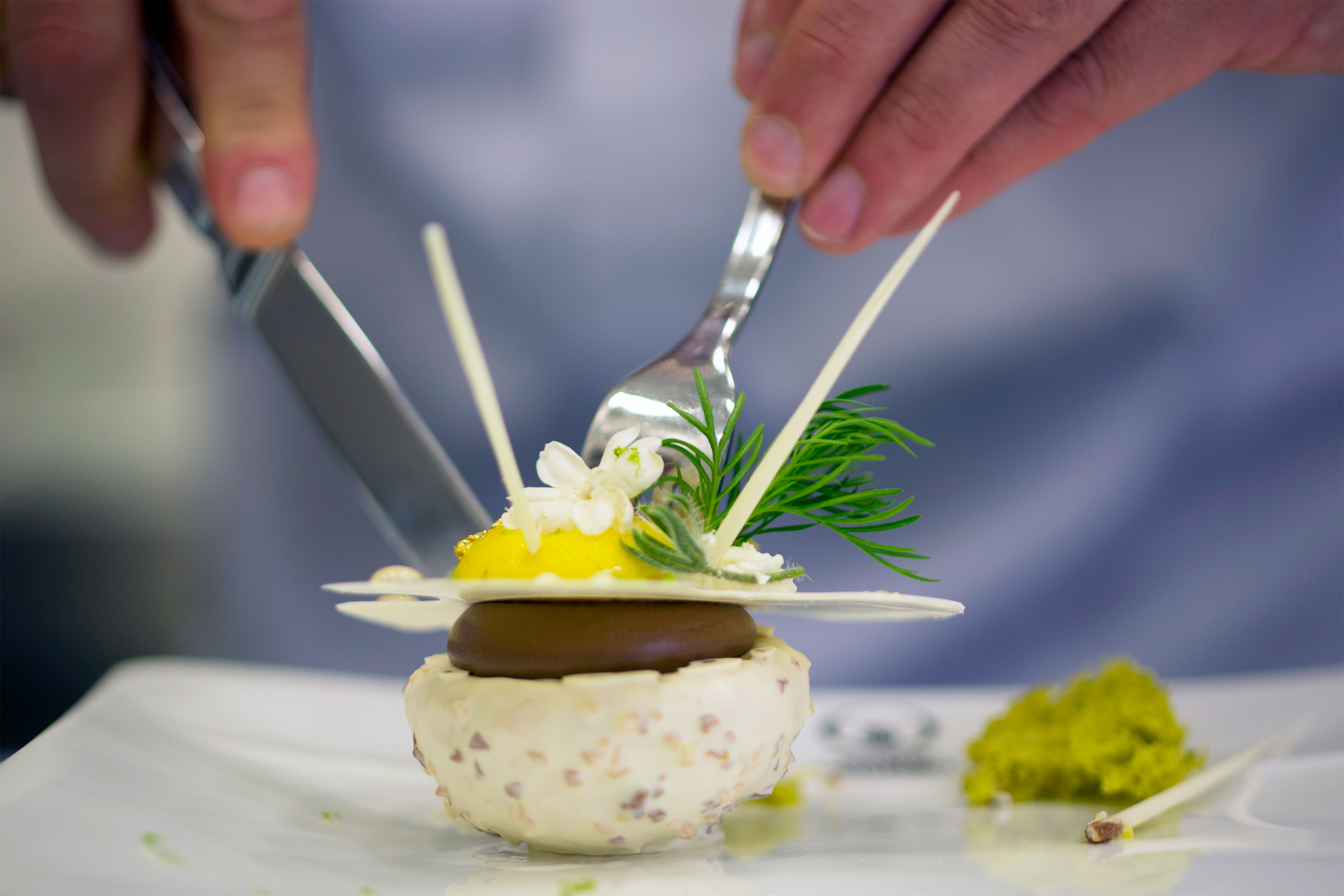 The chef's elegant patisserie balanced vanilla biscuit, white chocolate icing, mascarpone-ginger crème and chocolate mousse with a jelly of mango, passionfruit and mango-ananas foam. For this creation, Jurgen used Inaya 65% cacao.
Chocolate Snack to Go

'BELGIAN SWEET DOG'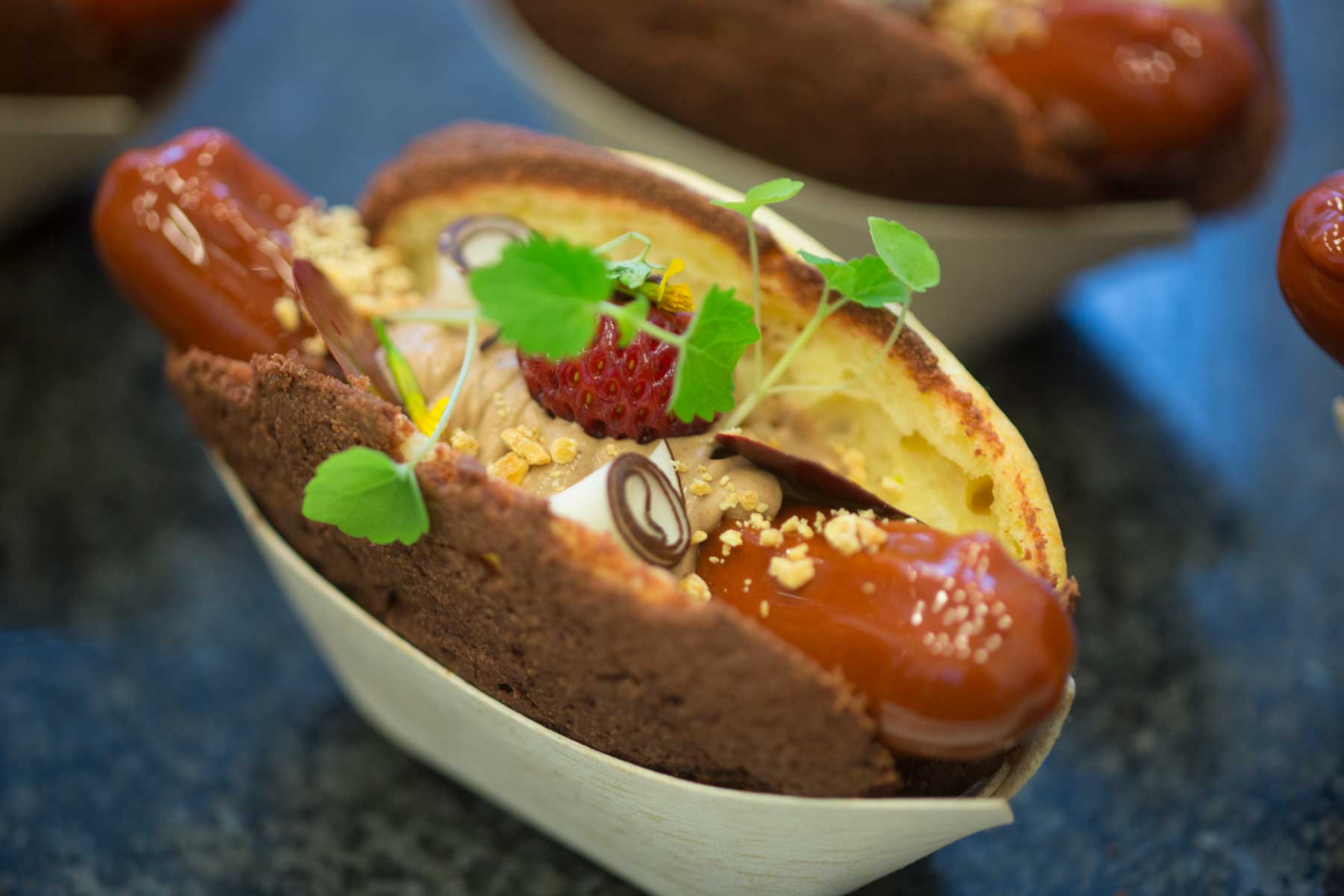 Jurgen's Belgian Sweet Dog transformed an all-time classic into a sweet delight. By combining an éclair with chocolate crumble, lemon grass crème and jelly of blackberry, he really managed to amaze the judges.