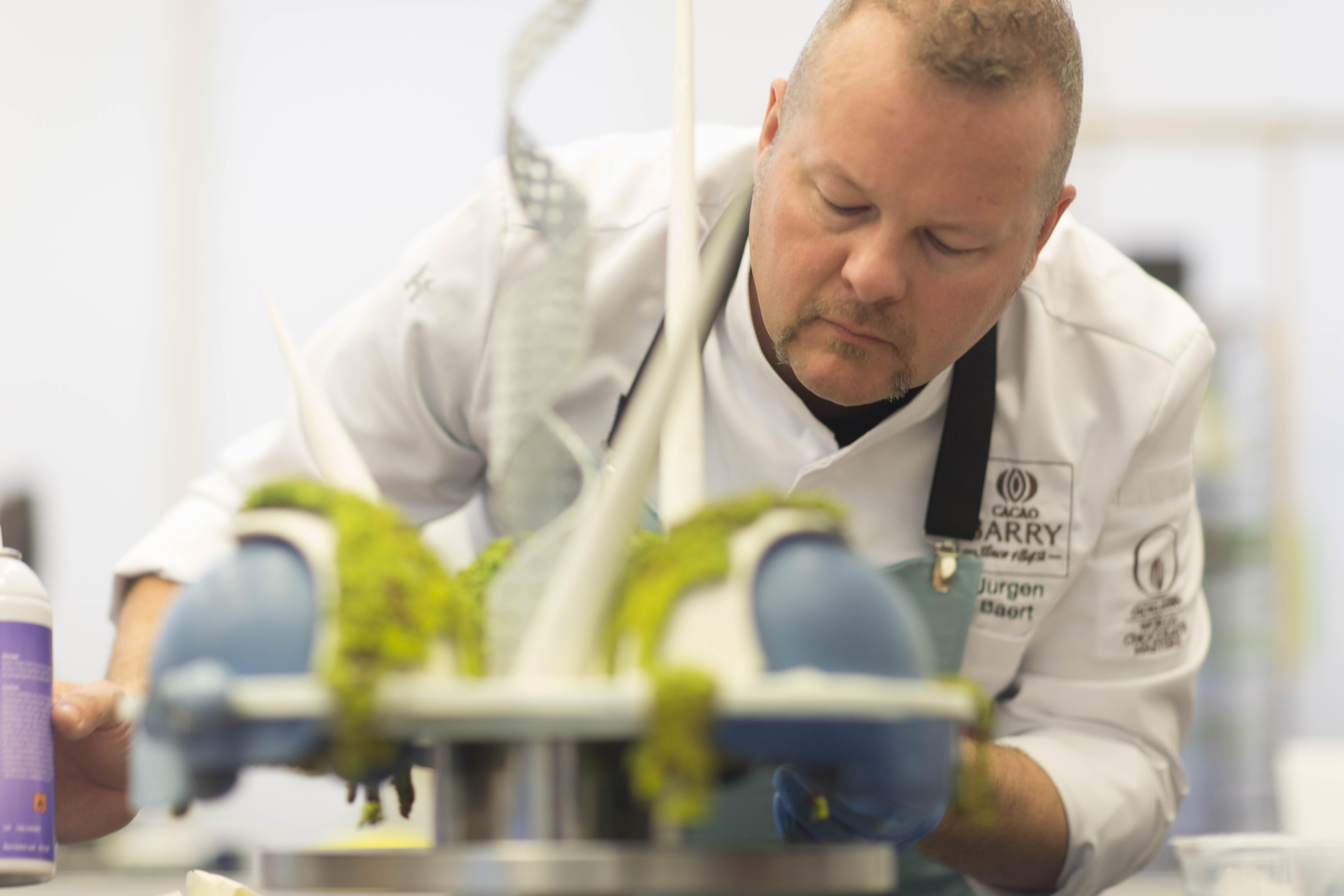 "

Lately, we tend to go back to the basics. People like to try out new things but when it comes to pastry and chocolate, they'll always fall back on the classics.

"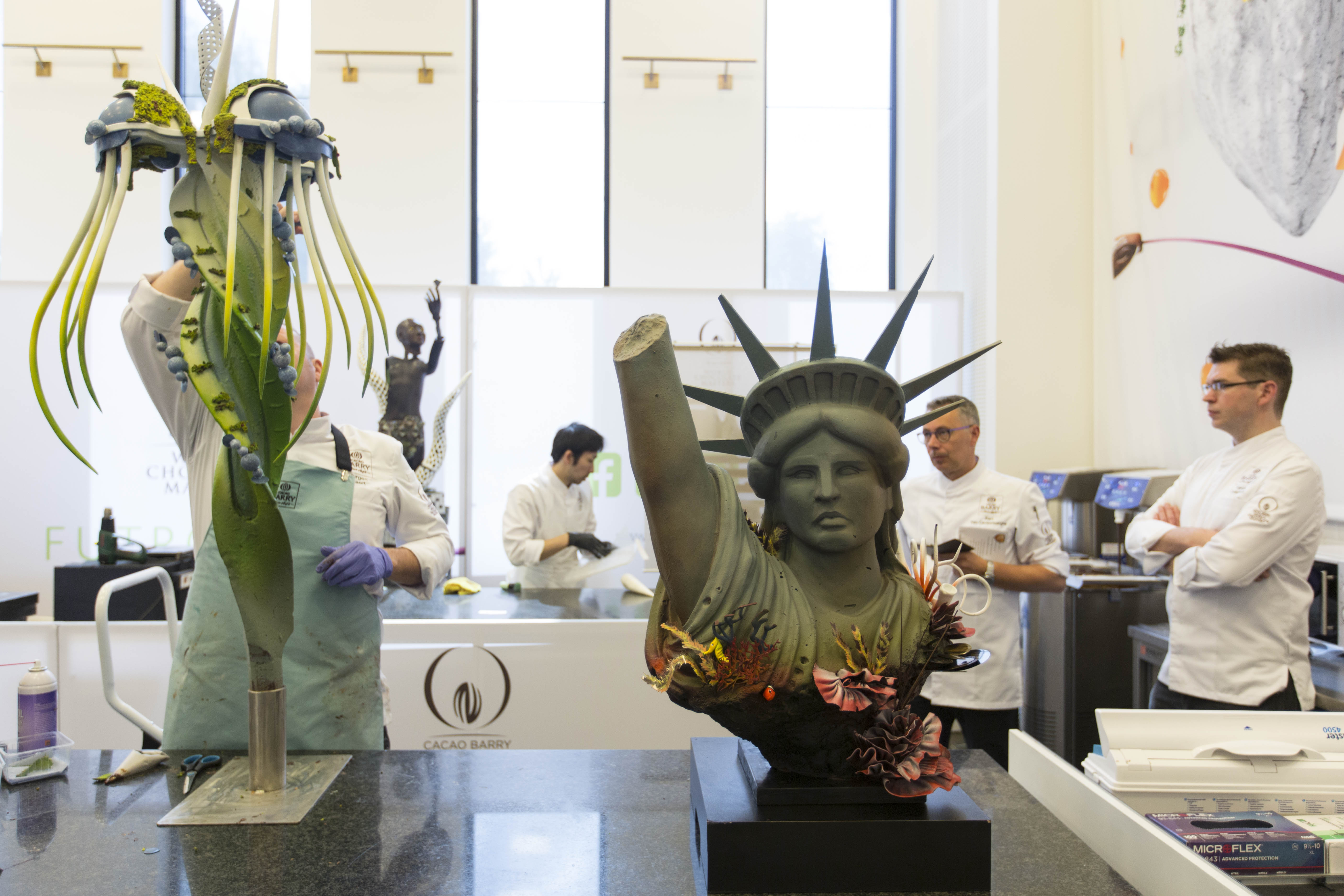 Interview with Jurgen Baert

2017 Belgian National Selection winner
How was it like to participate in this competition?
"Winning the Belgian National Selection is a dream coming true. When I was younger, I used to watch this competition and I looked up to all the big names participating. Now, winning this Belgian National Selection myself just feels incredible. It's like I'm dreaming!"
How did people react to your victory?
"Everyone was thrilled, of course: family, friends, colleagues, … they've all supported me when I was preparing myself. They know how much time and effort I put into this. They feel how much I adore working with chocolate."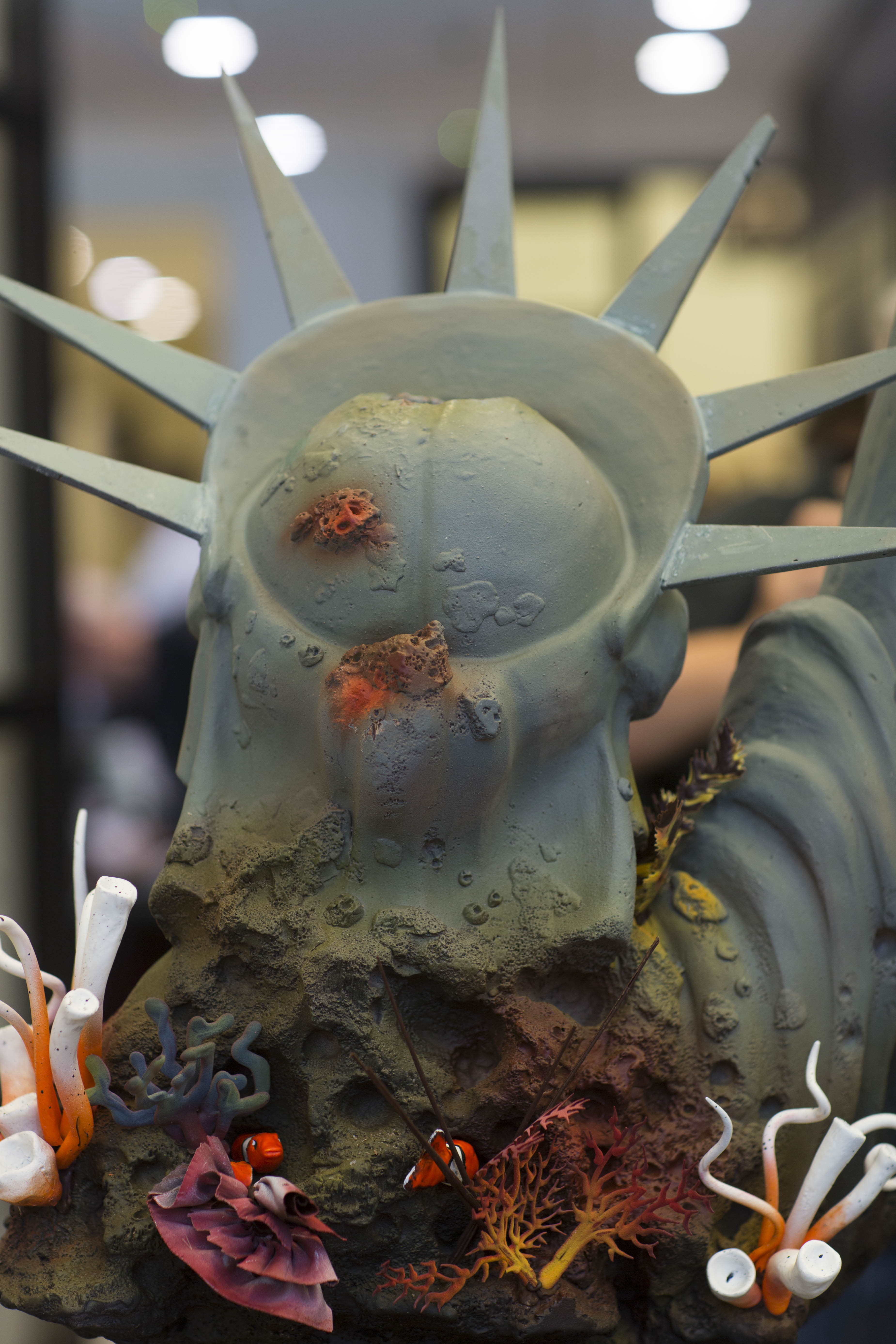 Already preparing for the big World Chocolate Masters Final in Paris?
"For the moment, I'm taking a summer break. I haven't done a lot of preparations yet. I'm starting to get some ideas here and there, but nothing concrete. Soon, I'll start approaching Cacao Barry Ambassadors to exchange thoughts and experiences with former contestants. I will also ask how they experienced the finals, because this will probably be quite different from the national selection."
What did you learn by participating? Anything you want take with you to the next round?
"The media attention in this competition was completely new to me. For everything you do and every step you take there's a camera following your every move. I think this will be even more so the case during the final. You have to take into account that you'll be surrounded by cameras who'll film you from time to time. When it comes to preparations and expertise, there will be no surprises. I'm always well prepared."
What does this competition mean to you as a chef?
"Having the title of Belgian Chocolate Master is already a big achievement for me. As I said, this is truly a dream coming true. I've participated in competitions and world championships before, but this title tops it all! Not only does it open doors, it makes it much easier to approach professionals and ask them for advice!"
"I often tell my students: "Whether you work at a shop or restaurant, every day is a competition. Every creation must be delivered perfectly to the client." Students often fear exams, while in fact every day is a test."
– Jurgen Beart –
Where do you find your inspiration?
"I get a lot of my inspiration from the internet, social media, magazines, courses and science fiction films, which I absolutely love. It's a matter of spending a lot of time searching and finding ways to incorporate different ideas into a single theme.
I also try to involve other people in the process. My pastry colleagues helped me out a lot. And one of my friends is a sculptor, he made me gain valuable insights before constructing my showpiece."
What's your biggest challenge in this competition?
"I am experienced in making pralines and building showpieces. But the pastry part was quite challenging because it was relatively new to me. I took a lot of courses in Paris and Belgium to learn more about pastry. This allowed me to refine and improve my techniques and learn new ones."
How would you describe your personal style in chocolate and pastry?
"I prefer my colours and designs modern and simple. Maybe a bit futuristic too! Flavourwise I get inspired by Oriental cuisine. I usually work with ingredients like ginger, lemongrass, lemon leaf … I'm known for my spicy pralines with a fresh touch."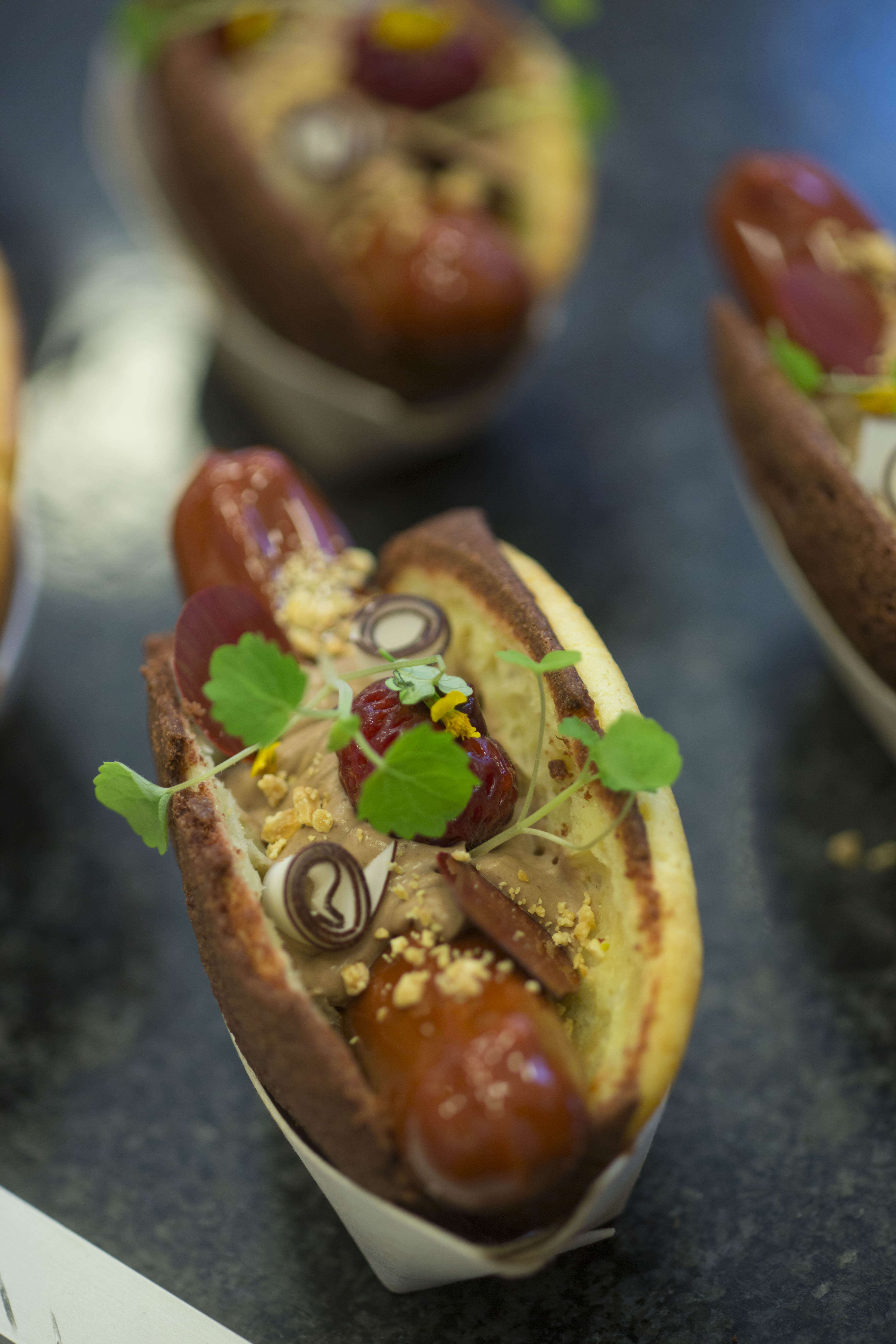 "Lately, we tend to go back to the basics. People like to try out new things but when it comes to pastry and chocolate, they'll always fall back on the classics."
– Jurgen Baert –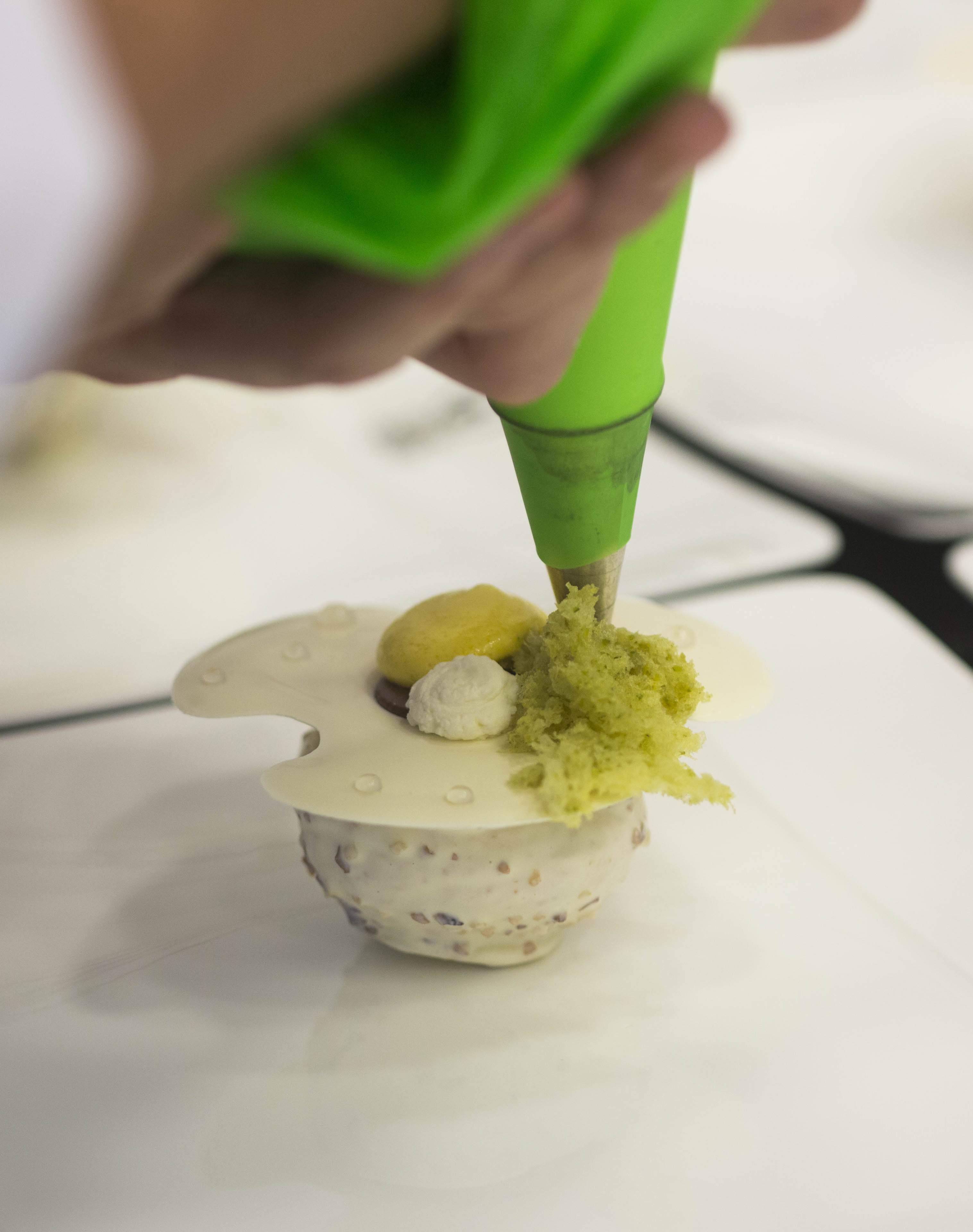 For your assignments, you worked with products from Cacao Barry. Which couverture is your favourite?
"Passy (Lenôtre) 70,5%. This one's not too sweet nor too bitter. It's perfectly in between both, which makes it pleasurable to work with. To combine the different couvertures, I always rely on "Itinero", the Cacao Barry food pairing app. It allows me to check exactly which flavours and ingredients go well together."
In the last couple of years, a lot of trends have been coming up. Have you experienced change?
"Lately, we tend to go back to the basics. There was a time when everything needed to be decorated, colourful, … but all that has changed. Decorations are becoming cleaner and more straightforward. Even the showpieces themselves are changing. Sometimes they're so realistic that you don't even notice they're made of chocolate. That's a pity, really!
Consumer's taste isn't changing very drastically, though. People like to try out new things but when it comes to pastry and chocolate, they'll always fall back on the classics."
What does Futropolis mean to you?
"Futropolis is a fantasy about the future. It's a big futuristic city, just like in the movies. There's a real mishmash of different cultures, technology and ecology. And when it comes to food, there will be a lot less packaging, and more food pairing."