The winning creations of Michal Iwaniuk
Showpiece

'The Futropolitan'
Inspired by the Futropolis theme, Michal created a beehive city-structure in which man, fauna and flora found a synergy. Colours and structure of the showpiece were very light, reflecting an optimistic vision of the future.
Pastry

'Fresh Flavours of Futropolis'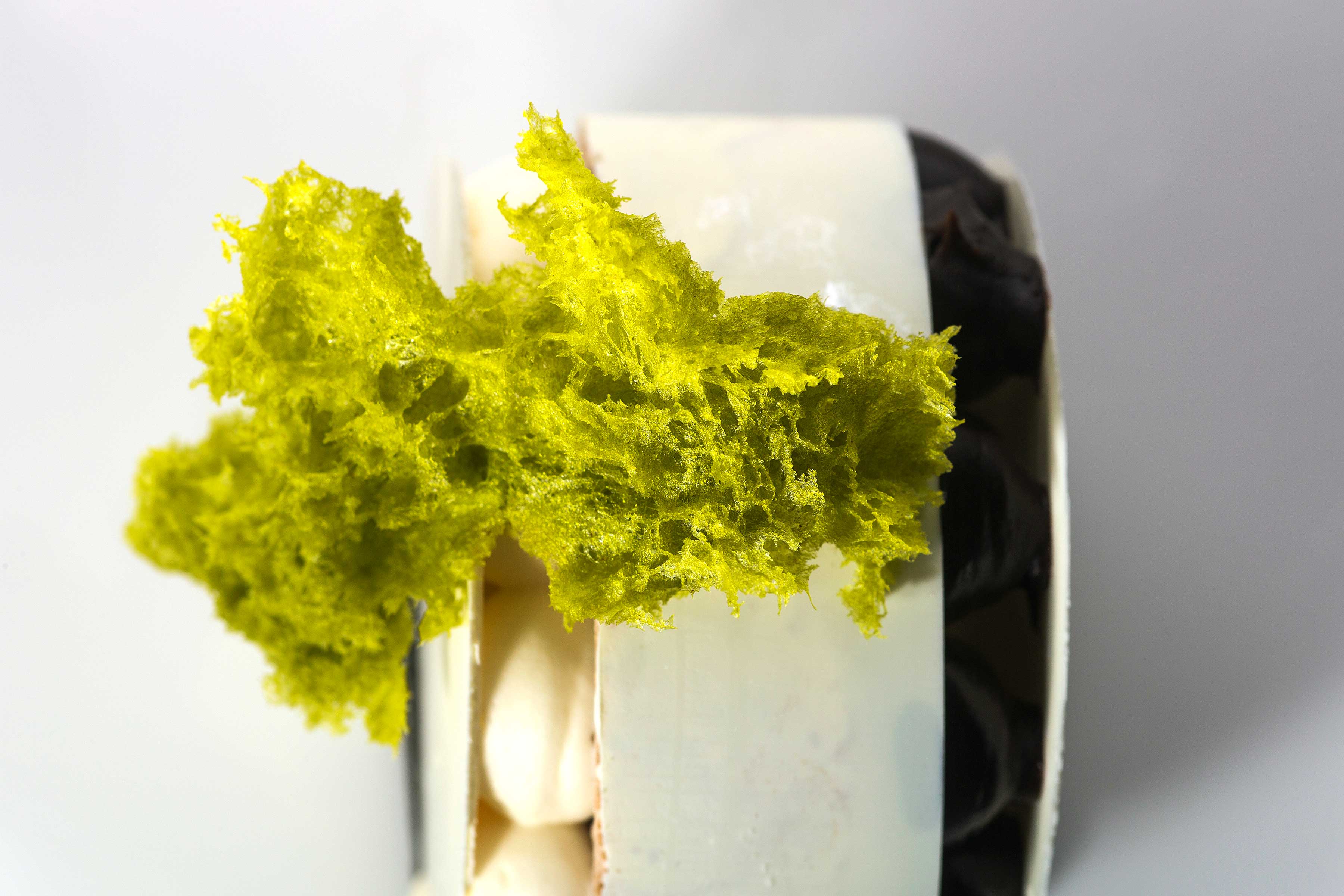 Michal's pastry was infused with Bison Grass – a typical and traditional herb-type of grass with very subtle flavor notes – salted caramel and Cacao Barry's Lactée Barry – a very light and caramelly milk chocolate. The chocolate was balanced out with fruity notes and orchid flavour. According to the jury, it had 'the ideal combination of flavors and perfect textures. The interesting and creative was also the shape and minimalist style as well as the fact that he didn't use any moulds and it was perfectly shaped". In other words: Michal showcased a great mix of craftsmanship with chocolate and vision around flavours.
Click here for the recipe.
Chocolate Snack to Go

Chocolate cake carrot Parsley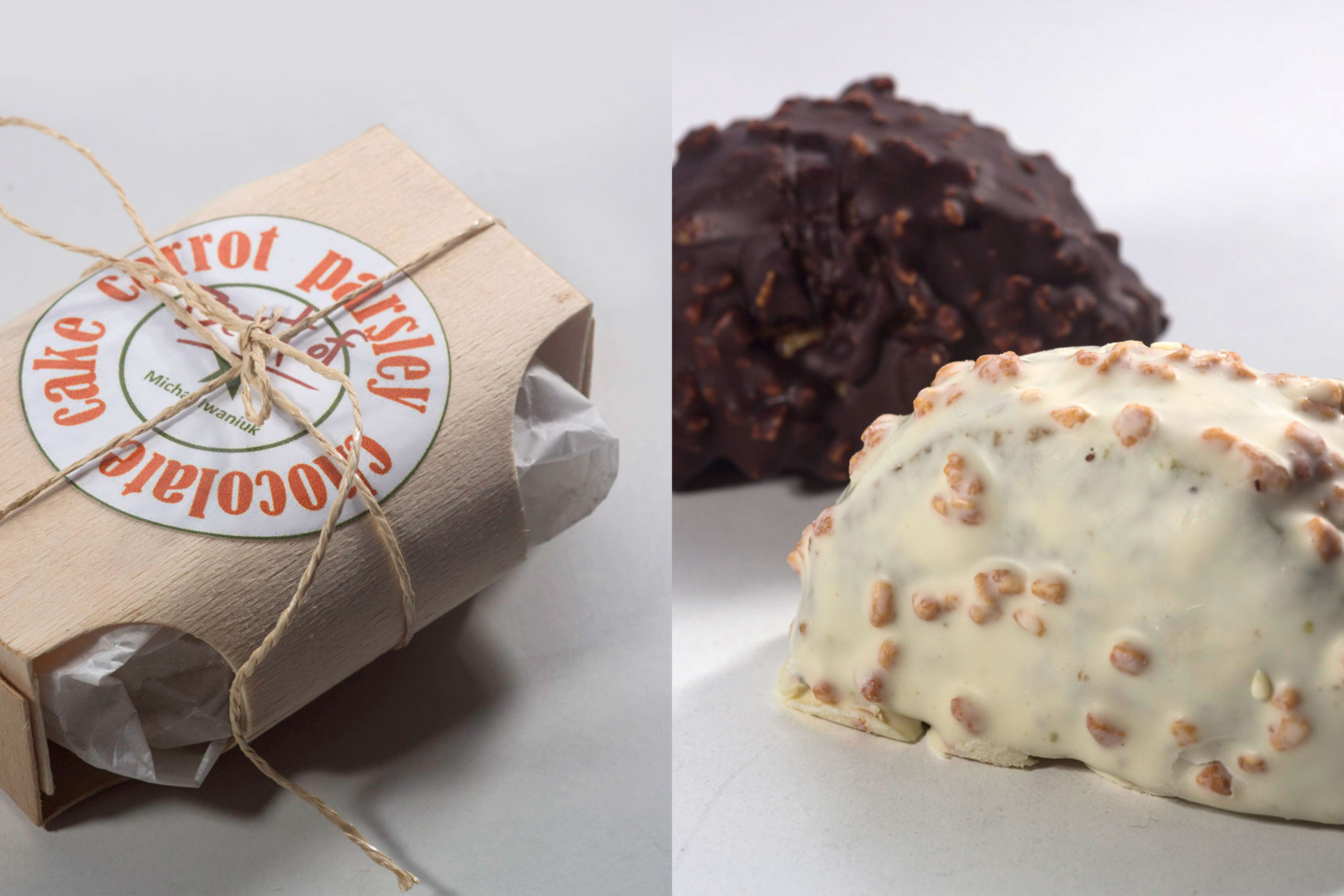 Also there, Michal showed himself a master in consistency. The flavours and look of his double snack were connected to the showpiece and the pastry and shared a same feeling for surprise and balance in the flavours.
Click here for the recipe.