The winning creations of Patrick De Vries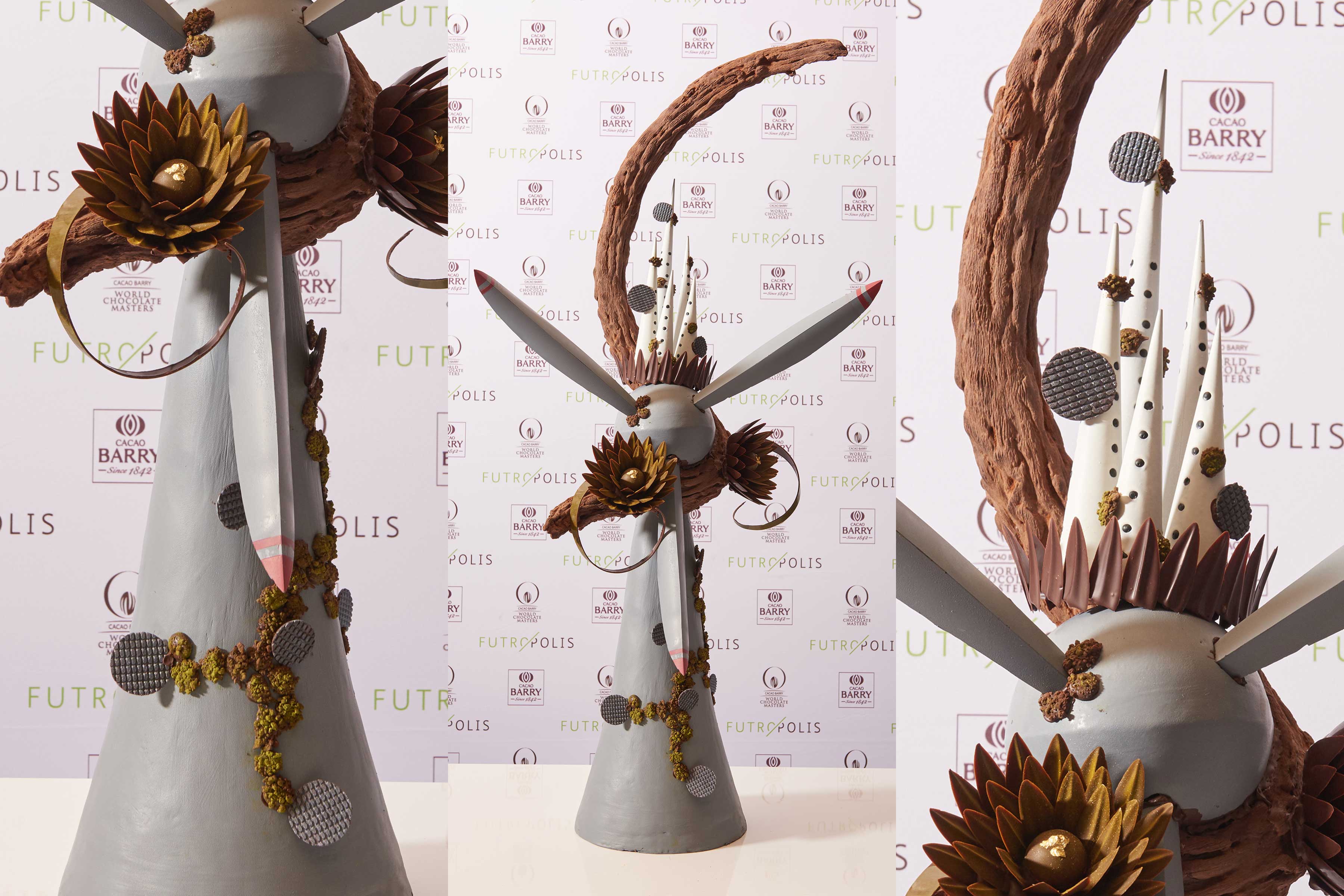 Patrick's Futropolitan is an ode to green, sustainable energy. It reflects a society in which people build their homes higher than ever before due earth's increased population. The lack of adequate space for parks and traditional agriculture is shown with small patches of green. With his prominent wind turbine, Patrick de Vries wants to highlight the importance of wind- and solar energy. In tomorrow's cities, industry and nature need to be intertwined to support a sustainable future that speaks to everyone.
FRESH PASTRY

'EXOTIROPOLIS'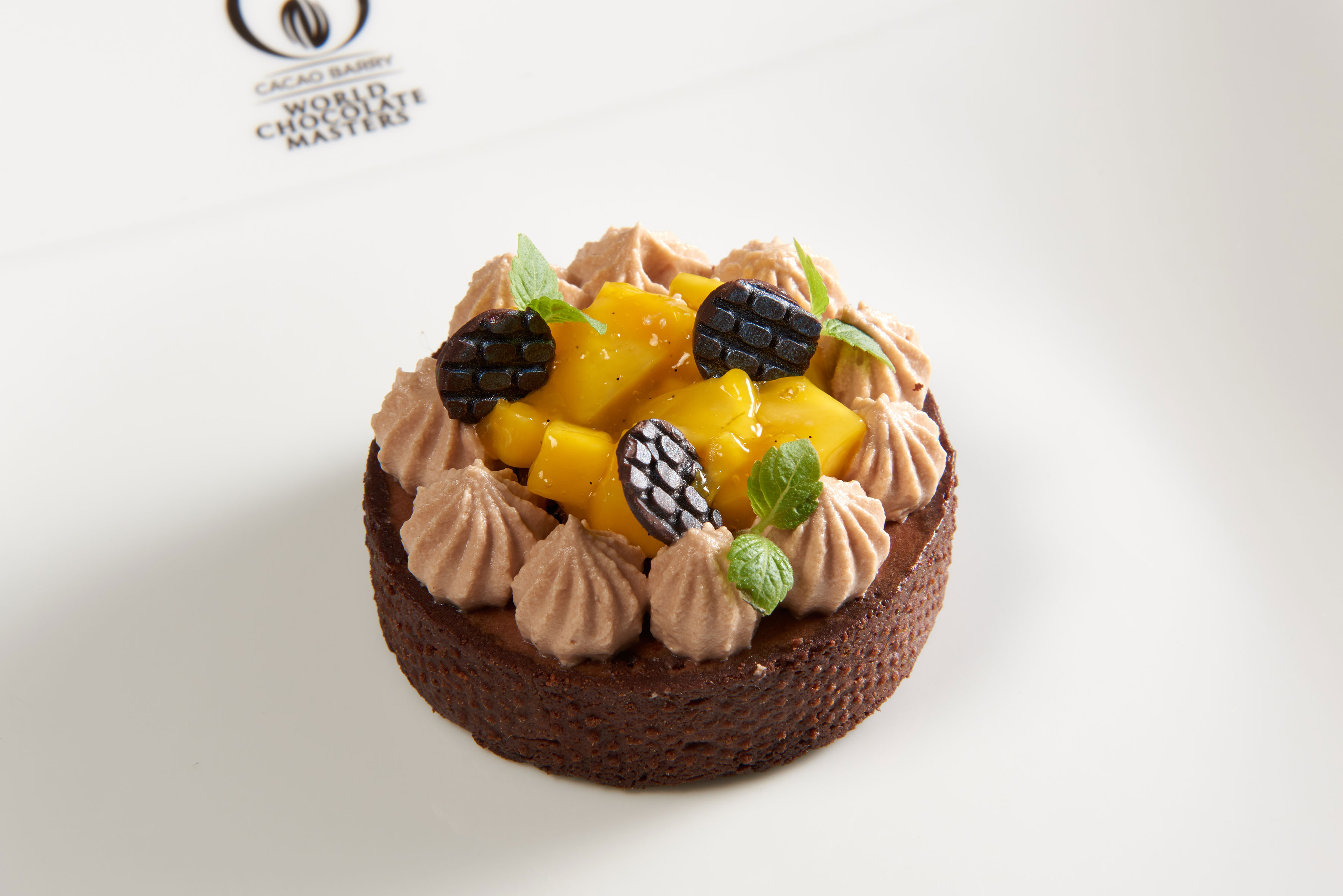 Fresh, sophisticated flavours all infused in one single tartlet. A sweet delight composed of 'Biscuit Mexique', raspberry crème, coffee chocolate crème, chocolate mousse and exotic compote consisting of mango, lime and passion fruit.
Click here to find the recipe.
Chocolate Snack to Go

'MEXIQUE RASPBERRY EXPLOSION'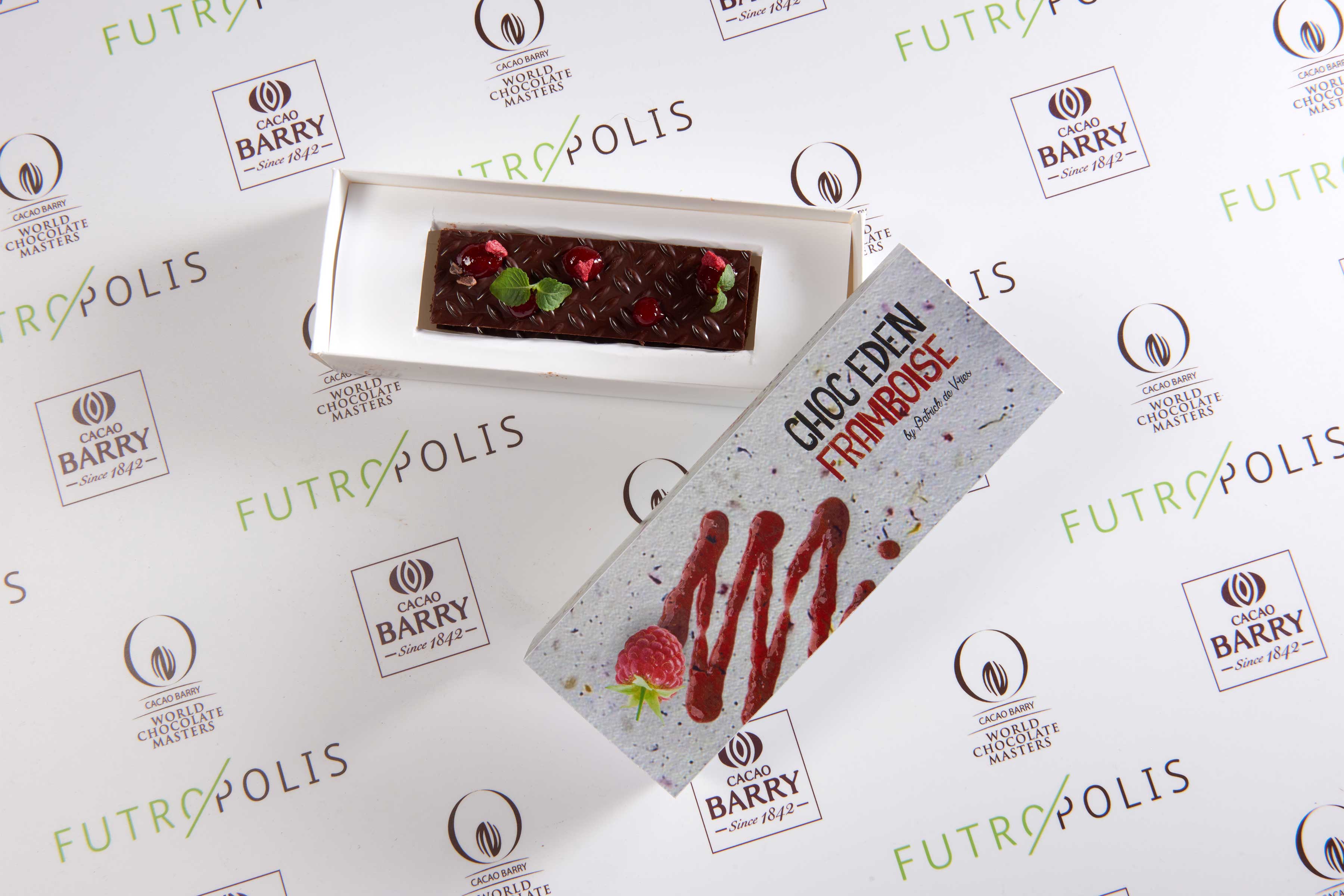 Almond crumble, lime-verbena ganache, raspberry compote, raspberry ganache, 'Biscuit Mexique' and raspberry jelly. Even the packaging was completely edible.
Click here to find the recipe.