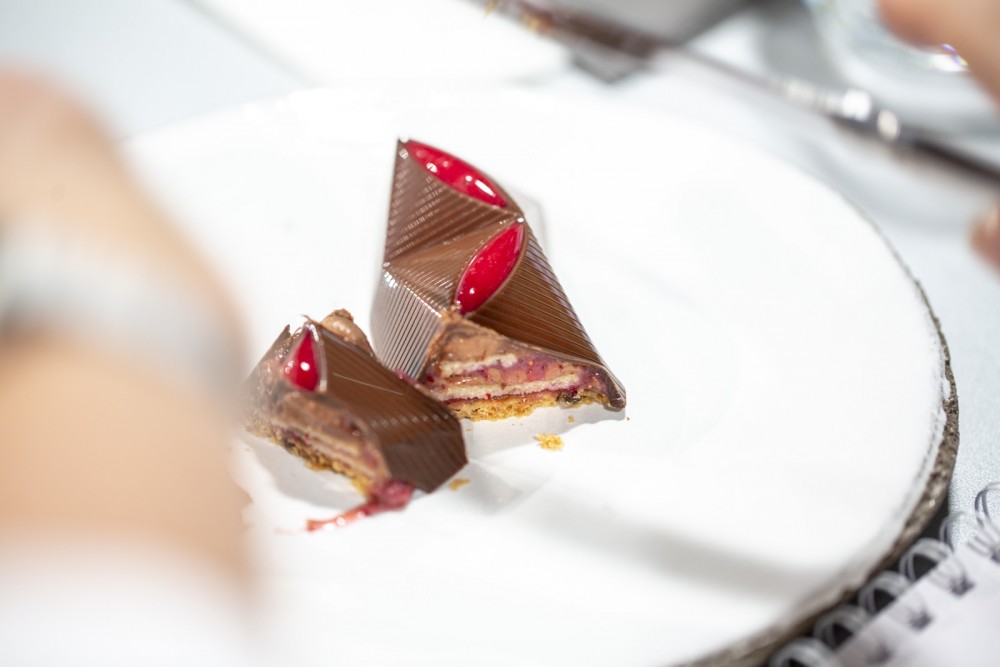 What do you think of Italy's #TASTE piece?
Italian finalist Anna Gerasi made a #TASTE patisserie designed for the young and conscious GEN Z. However, Anna doesn't believe that consciousness should equal unindulgent. Her #TASTE called Wild Strawberry is filled with fresh, organic and sustainable flavours.
Flavours to look out for are wild strawberries grown herself, Cacao Barry Malagasy and Or Noir, and a delicious almond and cacao nib crumble.