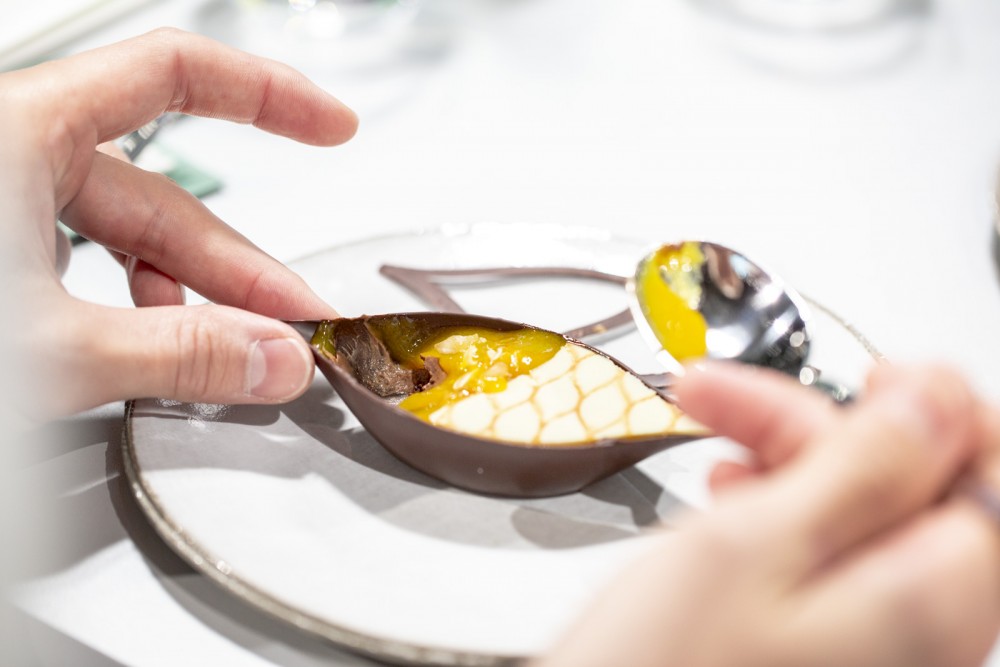 This is #TASTE by the Greek finalist Nicolas Nikolakopoulos
The #TASTE assignment by Nicolas is designed with bioactive ingredients. He wanted to create something filled with vitamins so that it not only becomes a guilty pleasure but a delicious and healthy bite as well. Nutritional yeast, probiotics yoghurt and anti-oxidants.
Flavours to look out for are intense Chios mandarin, cayenne pepper, honey sabayon and bio-active Cacao Barry Alunga-Inaya crémeux.