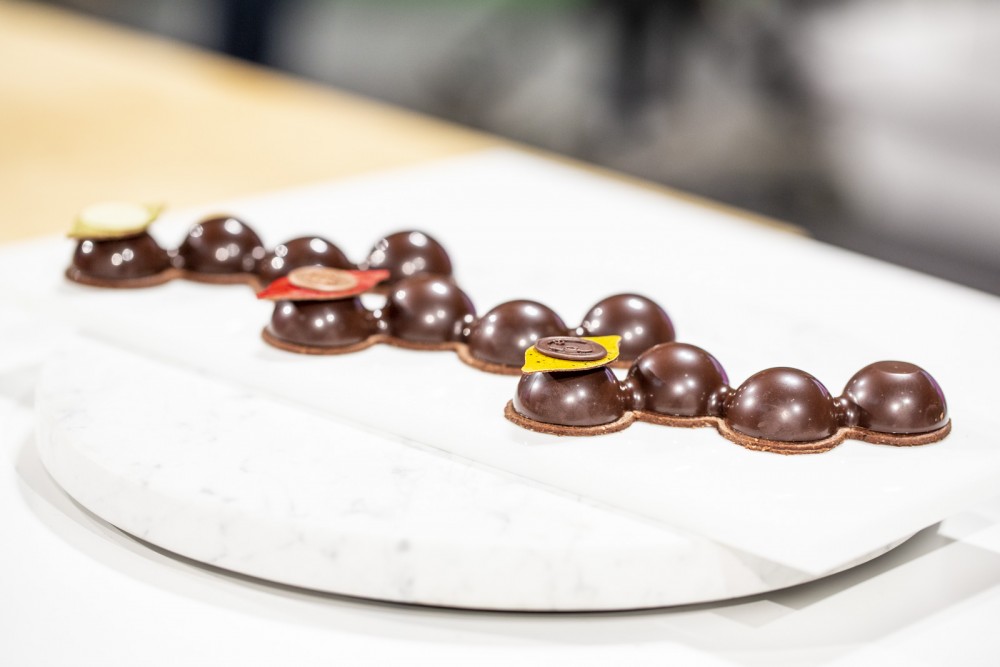 A 4-bite concept as #TRANSFORM dessert by Nicolas Nikolakopoulos (Greece)
The Greek finalist believes the desserts of tomorrow should be healthy AND playful. And it needs to be like that for every target audience. That's why Nicolas made sure to incorporate both elements in his #TRANSFORM desserts for explorers, the elderly, and hedonists.
Explorers
Exotic pineapple compote with timut pepper, cacao pulp juice and lime, combined with Cacao Barry Evocao 72% Cremeux and Ceylon Cinnamon.
The elderly
Apple-pumpkin compote with sweet spices, Corinthian raisins and cinnamon. Completed with Cacao Barry Sainte Dominque 70% crémeux and walnut crunch.
Hedonists
Fresh banana compote and liquorice, flambéed with Metaxa spirit. Callebaut NXT Dairy-free M_lk Chocolate and Cacao Barry Mexique 66%, paired with peanut.