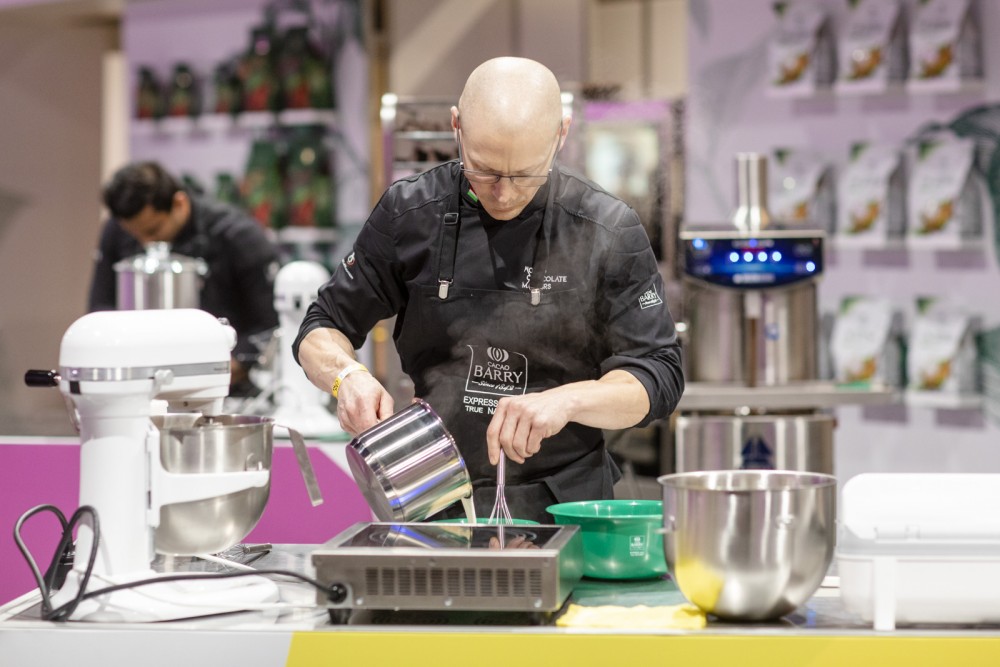 Attila Menyhárt? #SHARE
This morning, the first group of 9 finalists are in full swing for the preparation of their #SHARE sharing dessert. Attila Menyhárt (HU) here in full focus.
Hungary is famous for sweet aszú wine which gives the base of his dessert. Tokaj is the place where it comes from. Attila will be pairing it with exceptional ingredients from this region, like walnut and fig. Madirofolo and Zephyr chocolates go well with this trio while they create a smooth yet exciting balance with a little kick.