Highlights

Swiss national selection
All four contestants showed incredible skill and precision throughout the Swiss competition. Their creative takes on the 'Chocolate Snack to Go' and 'Fresh Flavours of Futropolis' immediately made them standout competitors. With a clear mission to think outside of the box, the chefs' imaginative sculptures would give the Swiss competition a crescendo ending filled with power and intensity. Have a look inside the kitchen.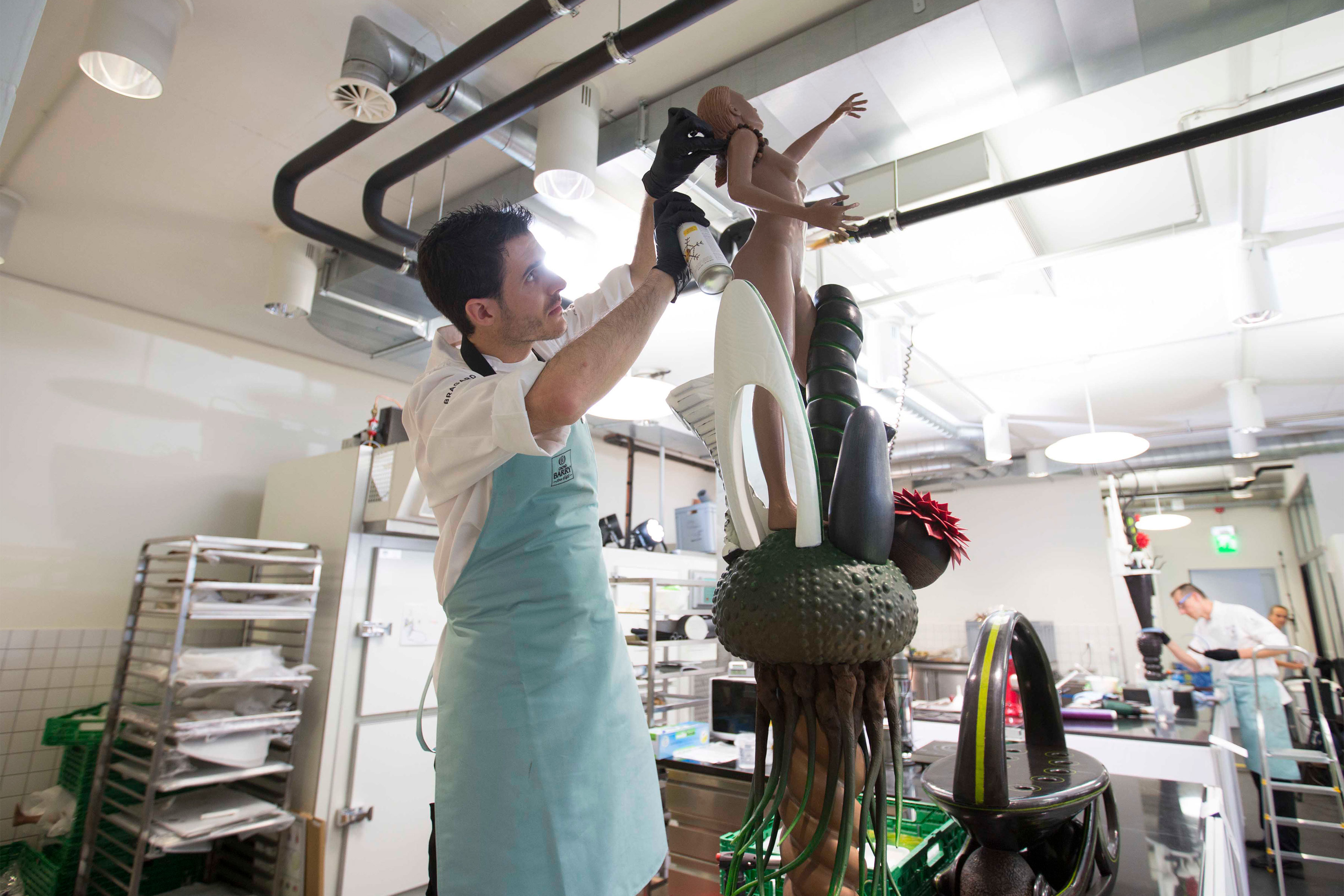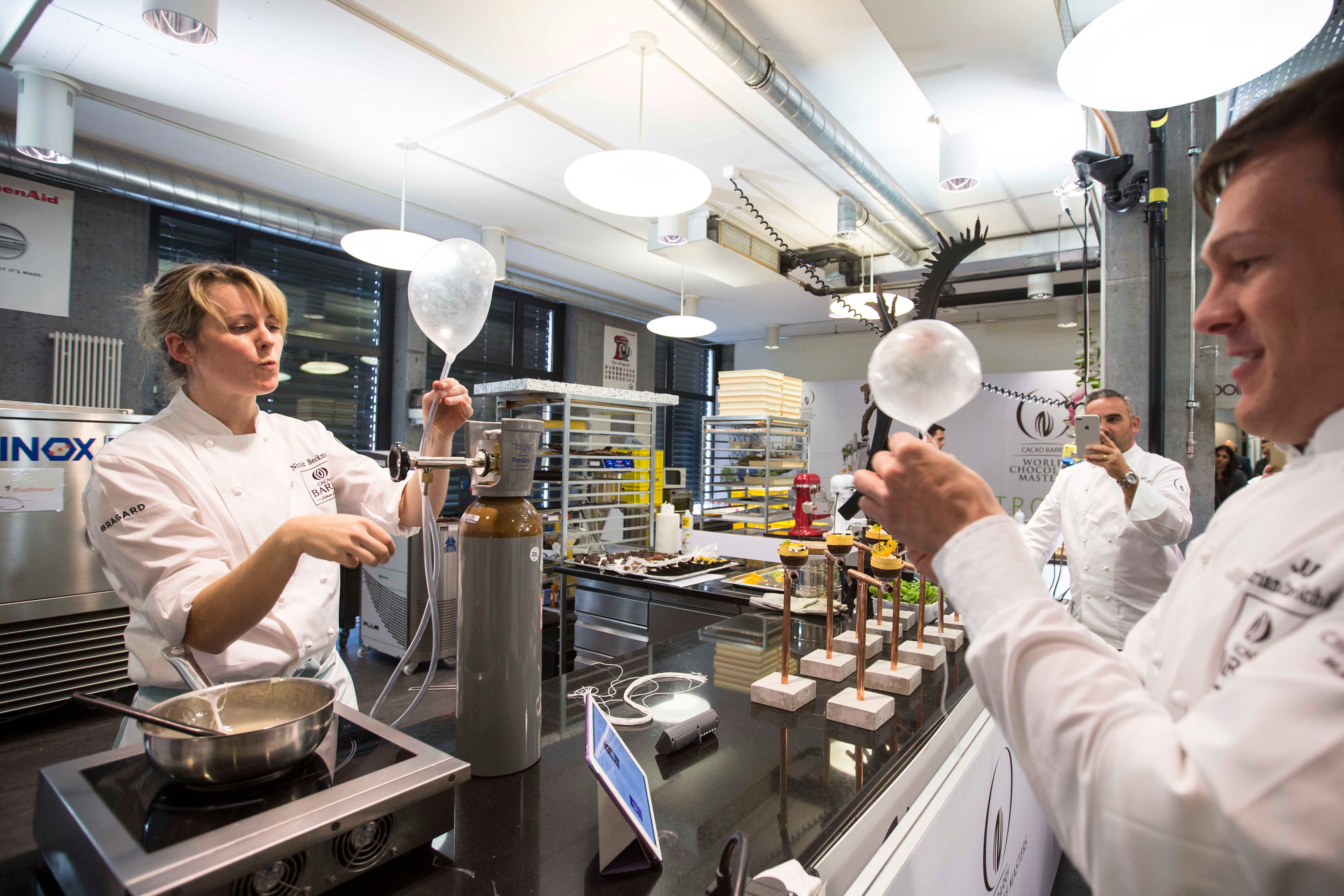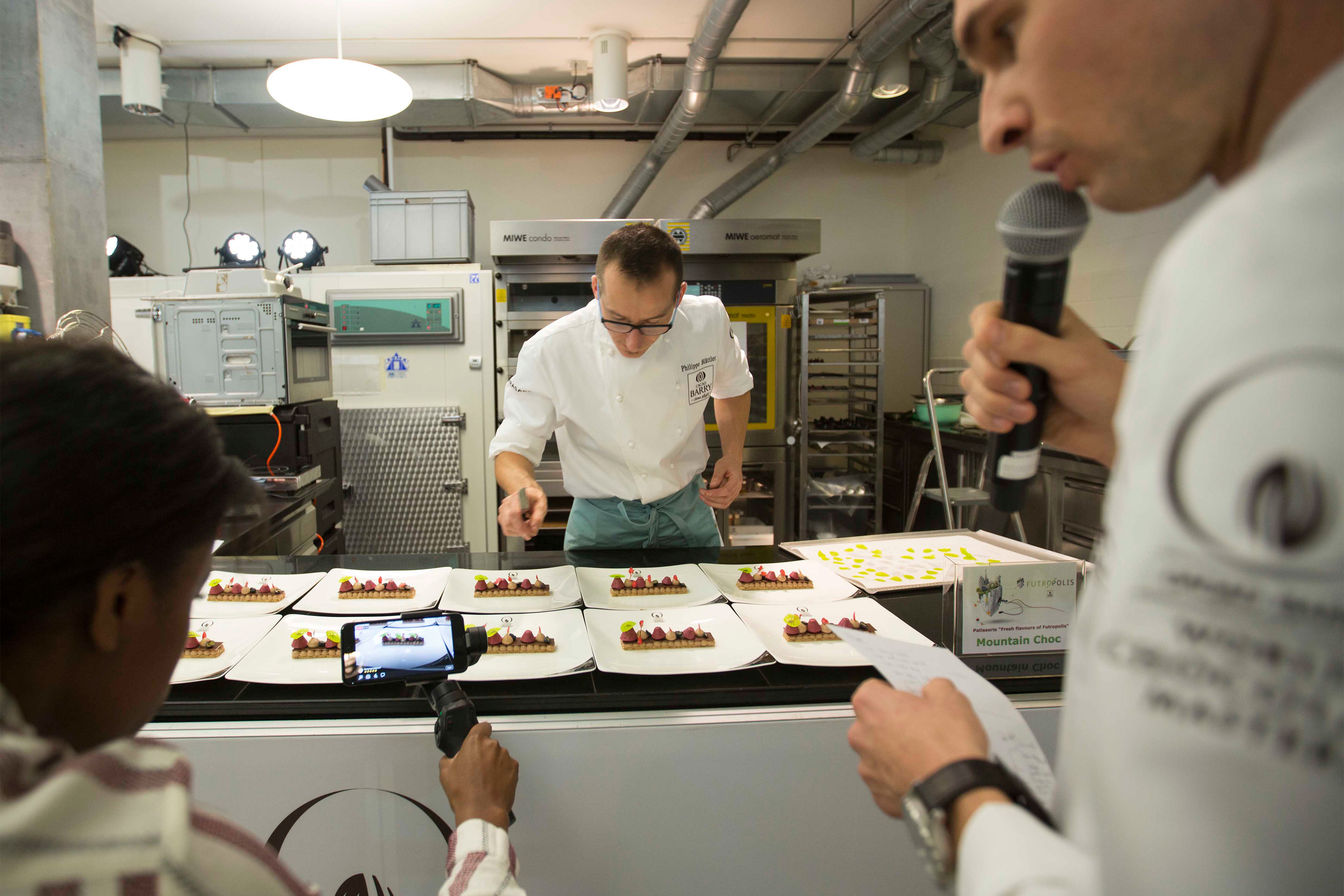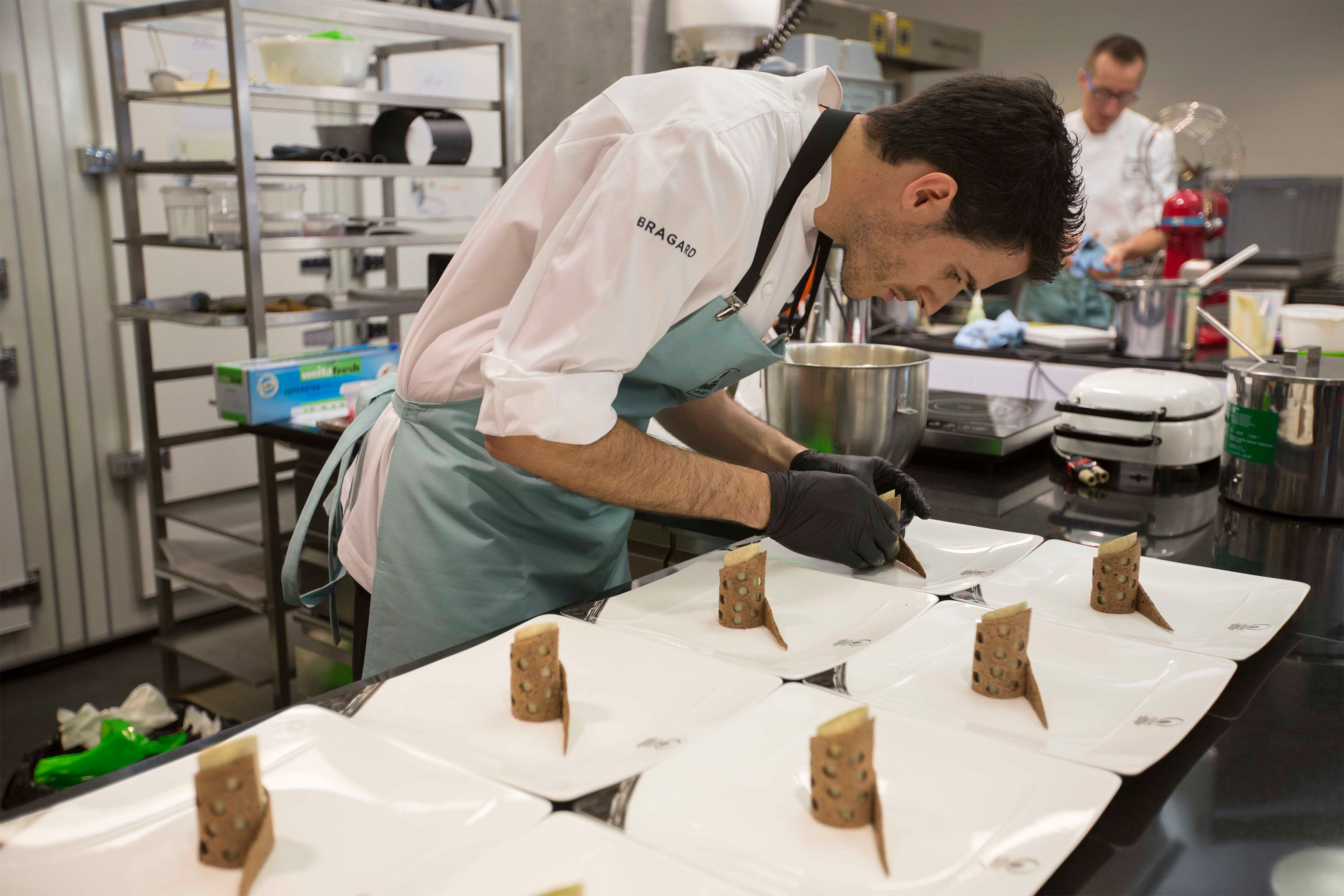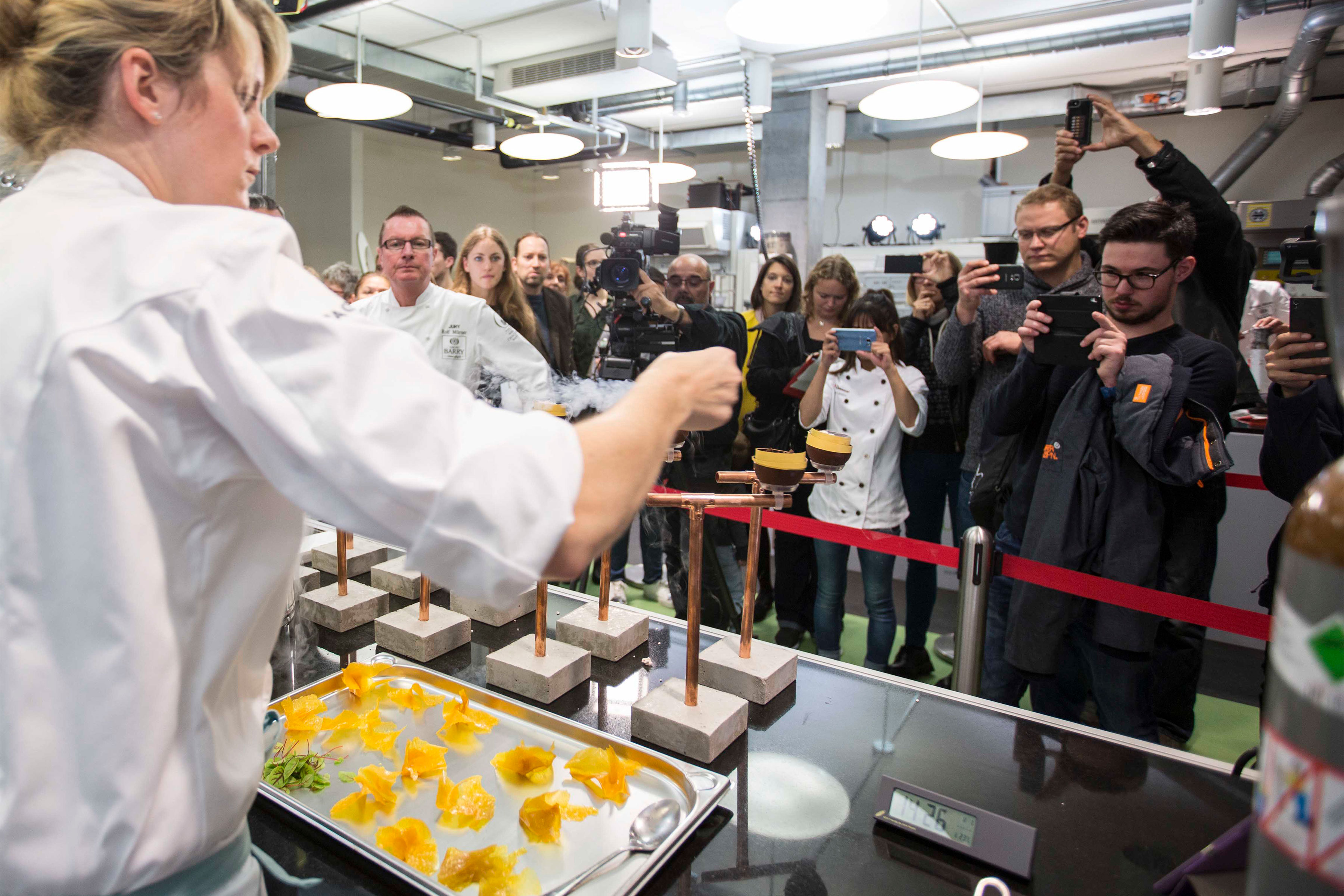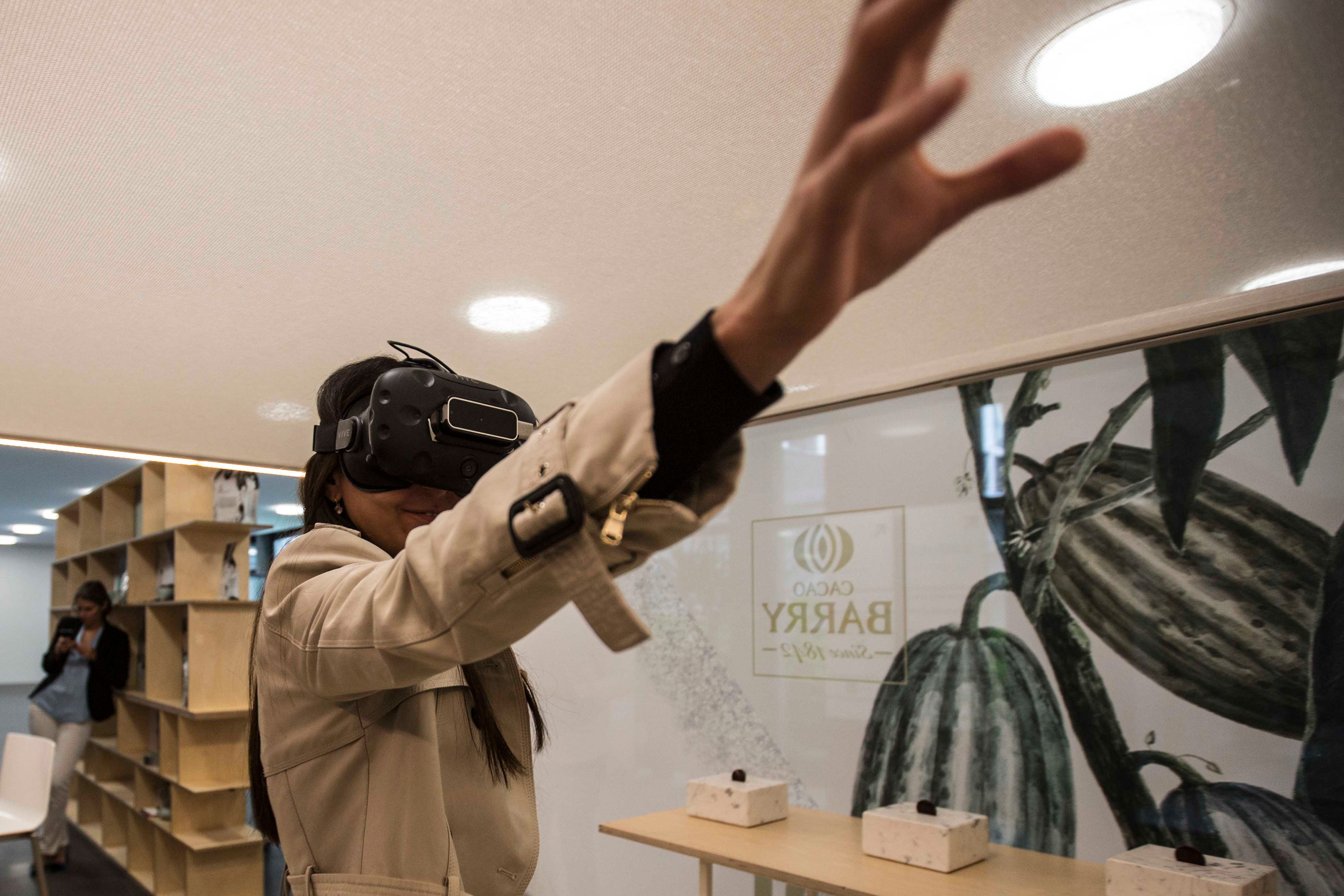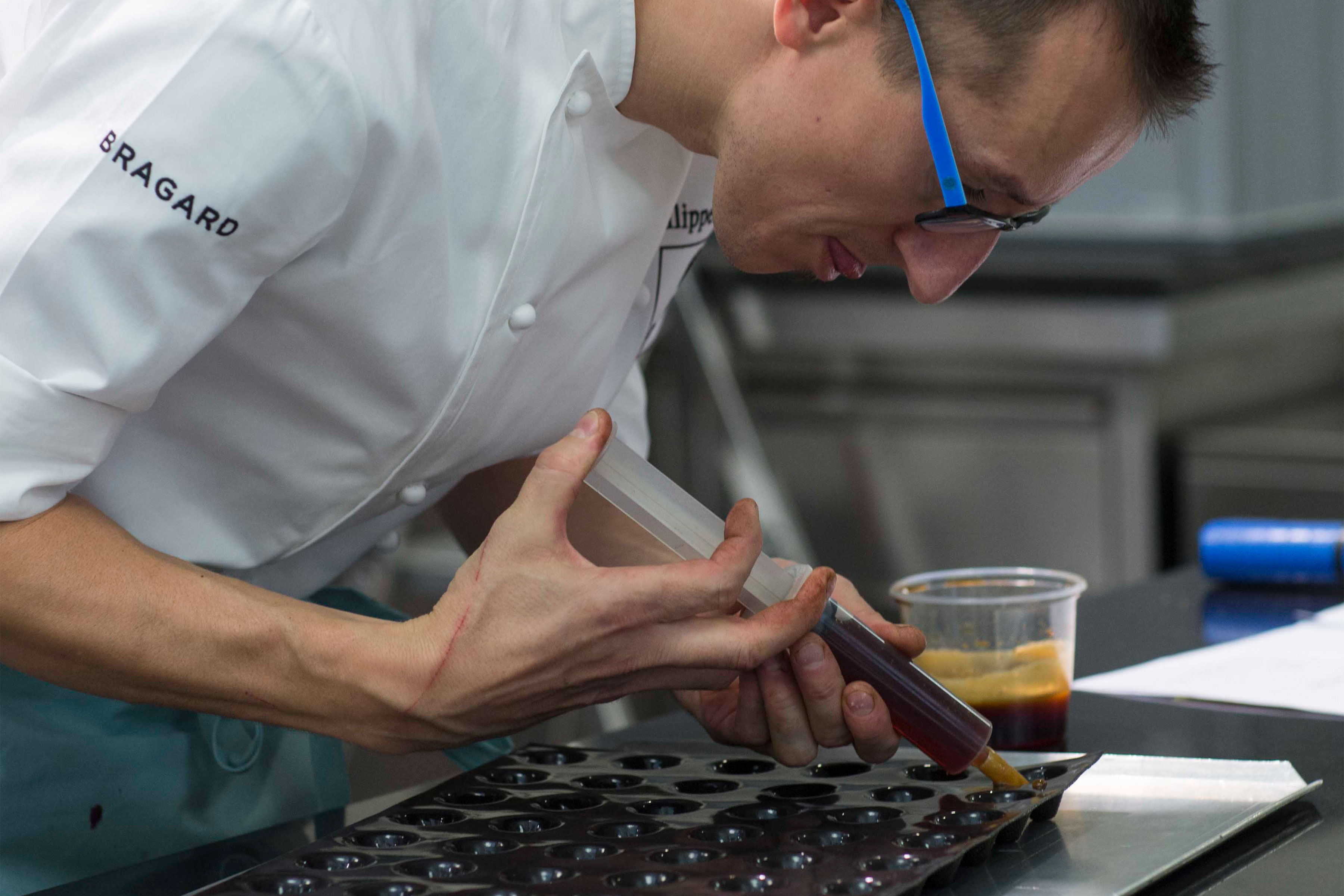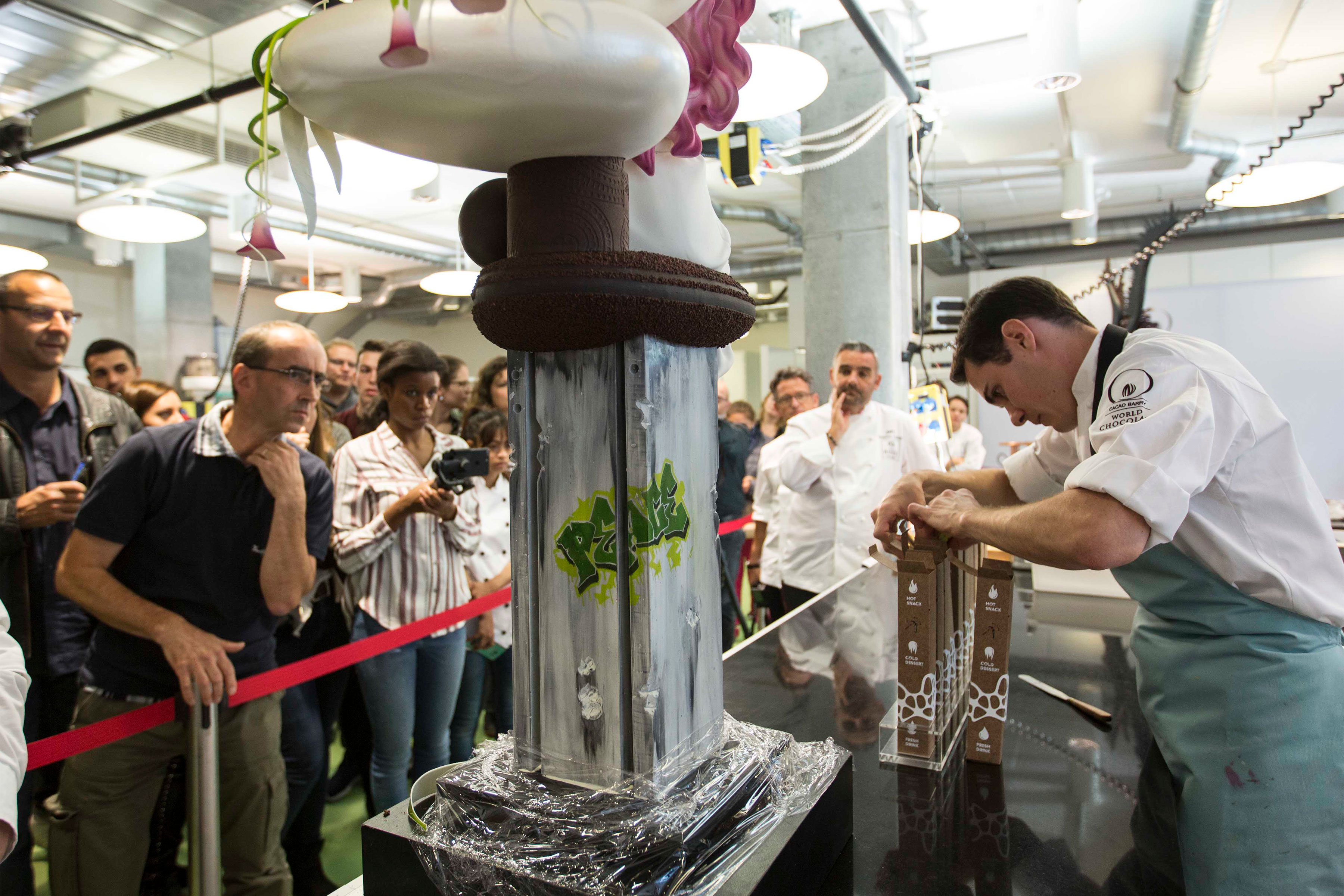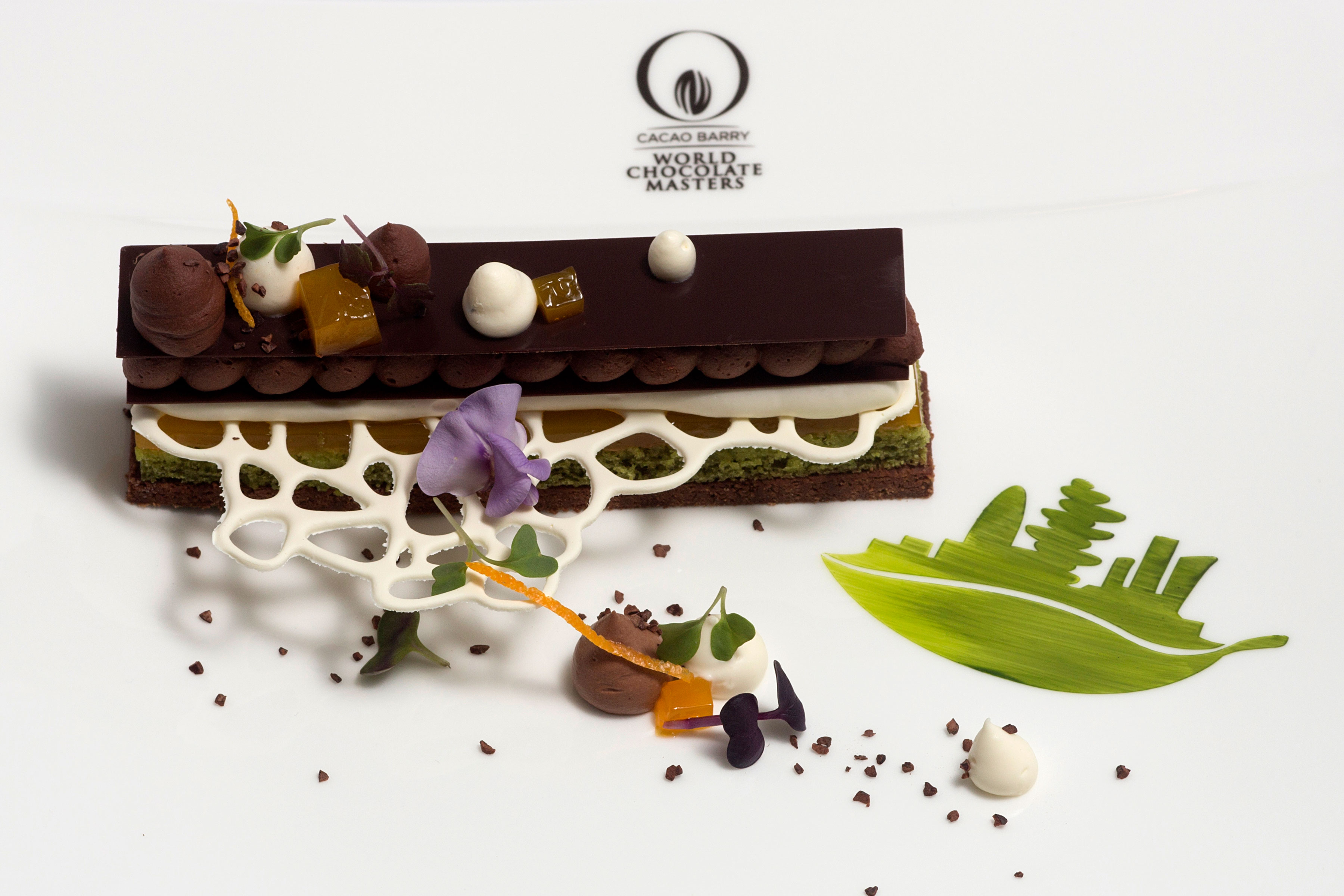 Urban Leaf by Elias Läderach.
Elias pairs superfood (wheat grass) with the fresh flavours of tangerine with dark chocolate Cuba and Tonka bean. Hazelnut praline and feuilletine provide a delightful crunch. The presentation is colourful and provides a multitude of textures.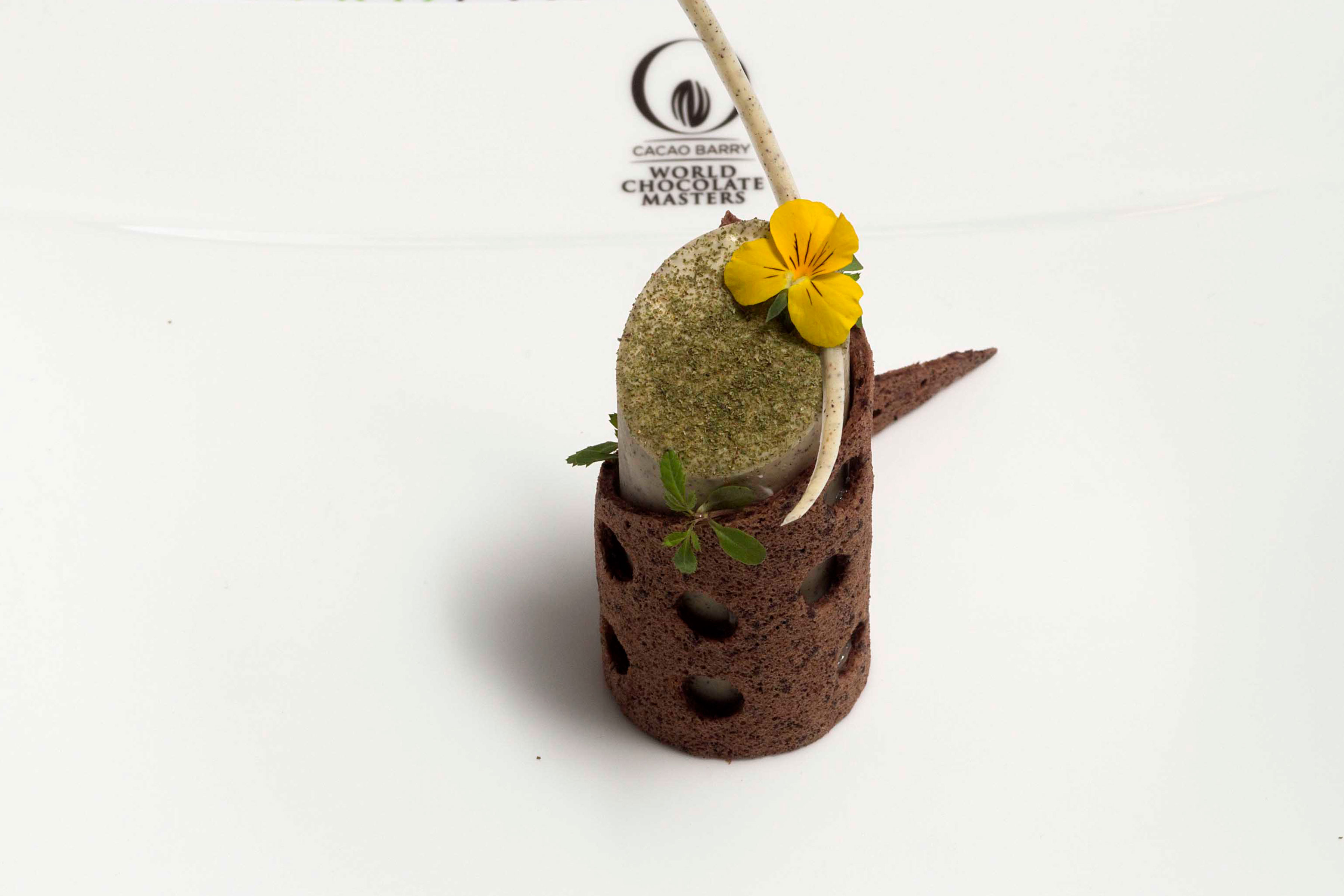 Batak by Thomas Pontacq.
Batak, named after the Sumatran population where he found inspiration and his Andaliman pepper berries. Key flavours are a mix of Cacao Barry Alunga milk chocolate and Ocoa dark chocolate, lemon, Andaliman wild pepper berries from Sumatra and a touch of lemon verbena.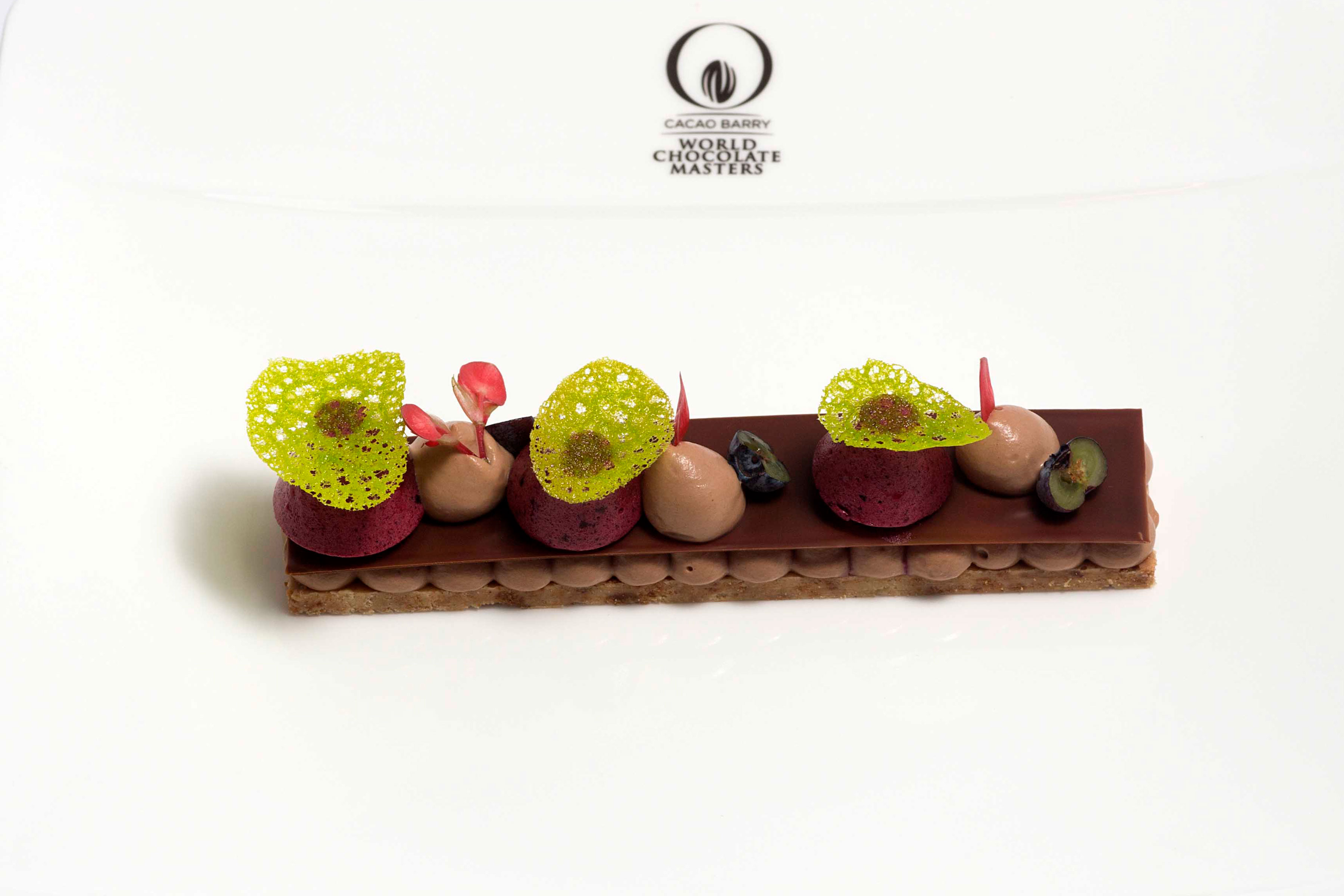 Mountain choc by Philippe Bleattler
The mountains for this Swiss pastry chef are his main source of inspiration, hence why he used blueberries, liqueur from fir trees, chestnut and green apple in combination with Cacao Barry's milk chocolate Alunga. He has chosen a colourful and playful presentation resembling the mountainous parts of Switzerland.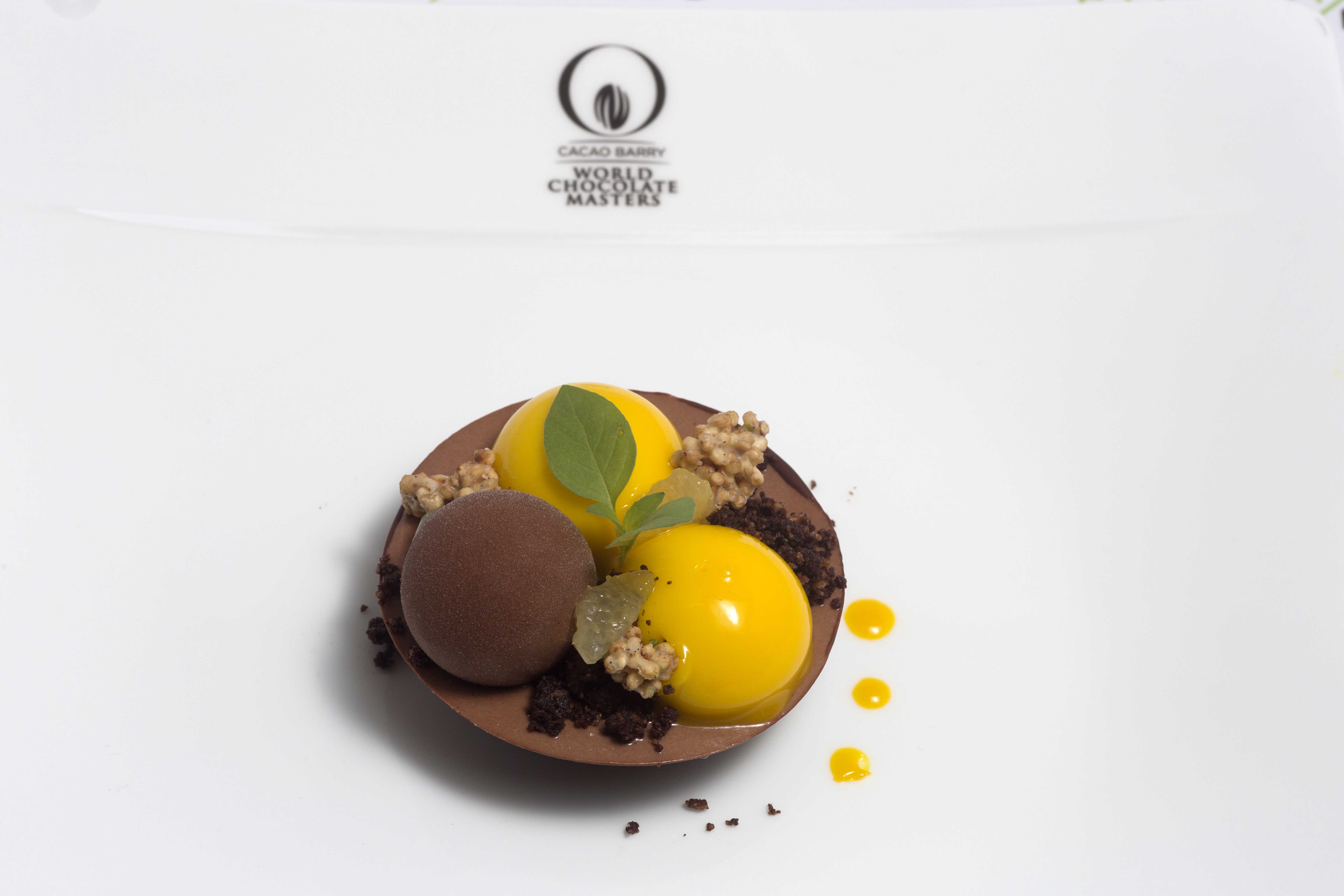 Chocolate-lemon by Nicole Beckmann
Nicole is after fresh delicate flavours featuring a Morning Dew 'Grün tea', lemon, yuzu with crunches paired with dark Alto El Sol chocolate. For the crunchy textures, Nicole mixes toasted Quinoa with caramelised Zephyr white chocolate. Fresh chili creates a surprising spicy touch. The presentation is a hybrid between a pastry and a dessert, presented under a glass dome to preserve all the fresh aromas.
Monday, 18 September, 2017