The winning creations of Barry Johnson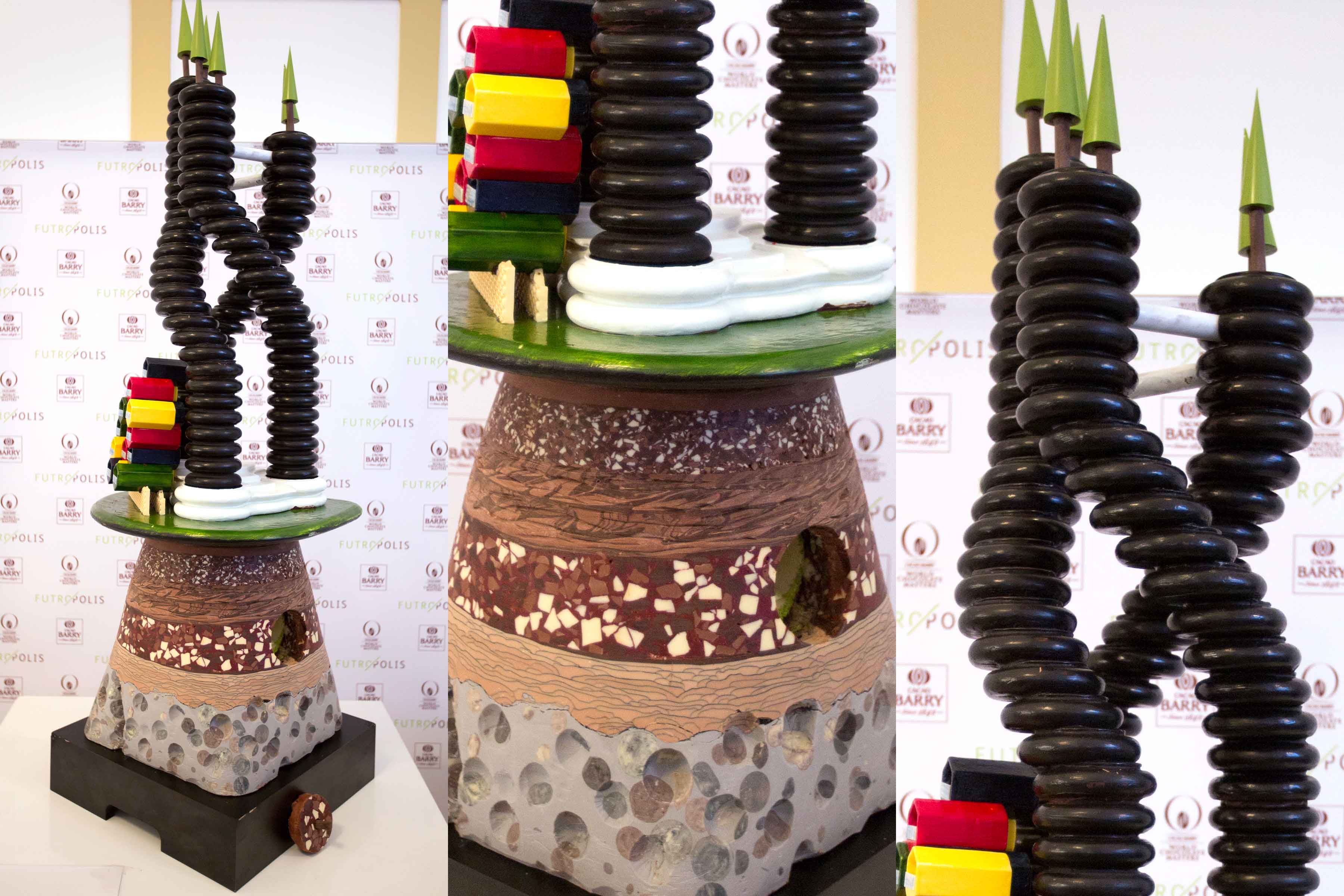 The chef's main theme centres around urban living. In today's vast cityscapes, we largely see skyscraper apartments towering high above the city streets. Barry's Futropolitan explores the possibility of building underground while planting herbs, flowers and resources deep into the earth. These hidden gardens could provide us with valuable food solutions. Above the ground, We can see hexagonal apartments, modelled after bee hive living.
FRESH PASTRY

'Urban Growing Window Box'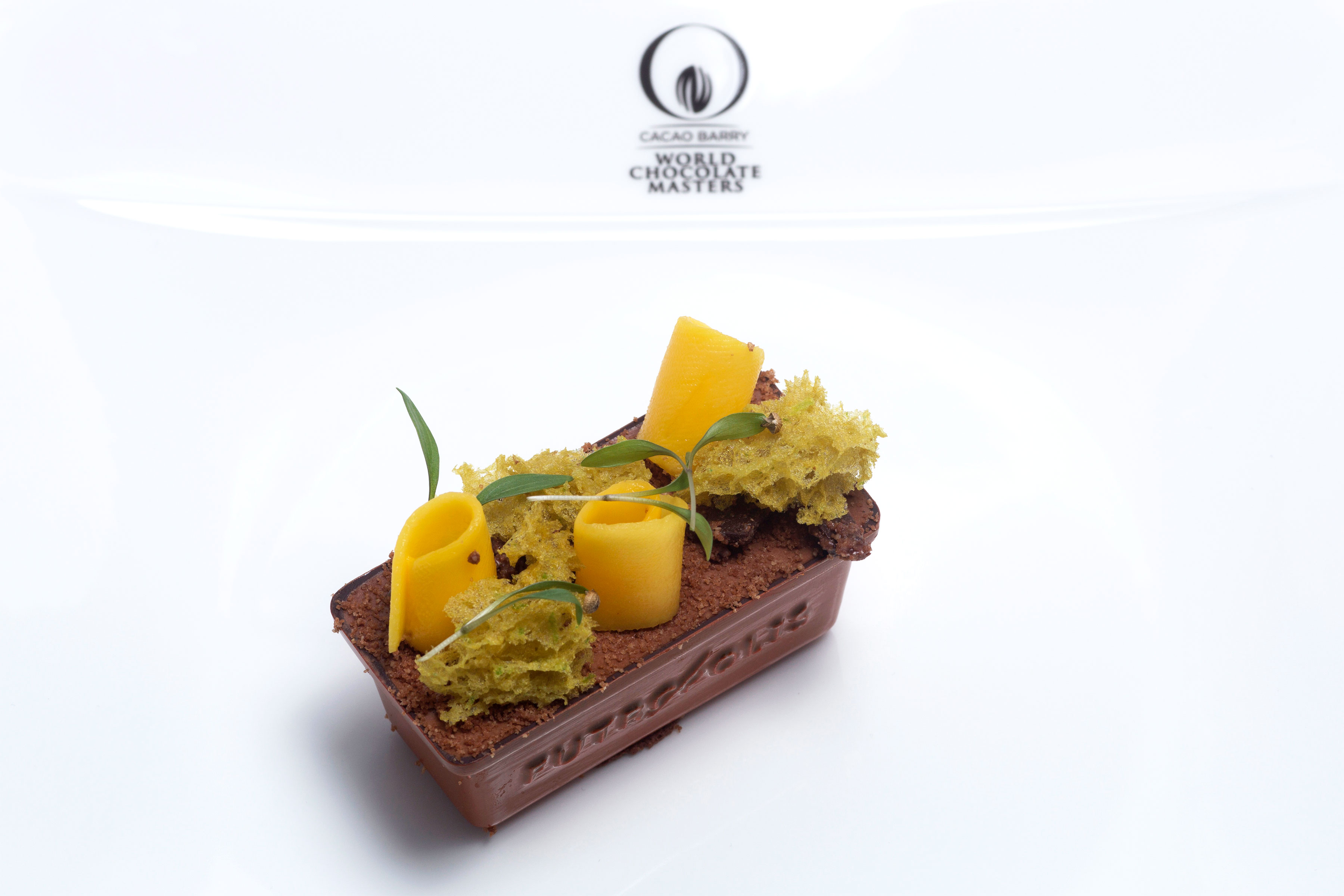 Barry's Fresh Flavours of Futropolis paired the fruitiness of a mango compote and yuzu lime jelly with a dark chocolate mousse of Haïti 65%. A little ginger added a spicy touch. For his presentation, the chef decorated his pastry with lime sponge, compressed mango, lime pears and almond crumble.
Chocolate Snack to Go

'Dessert Bar'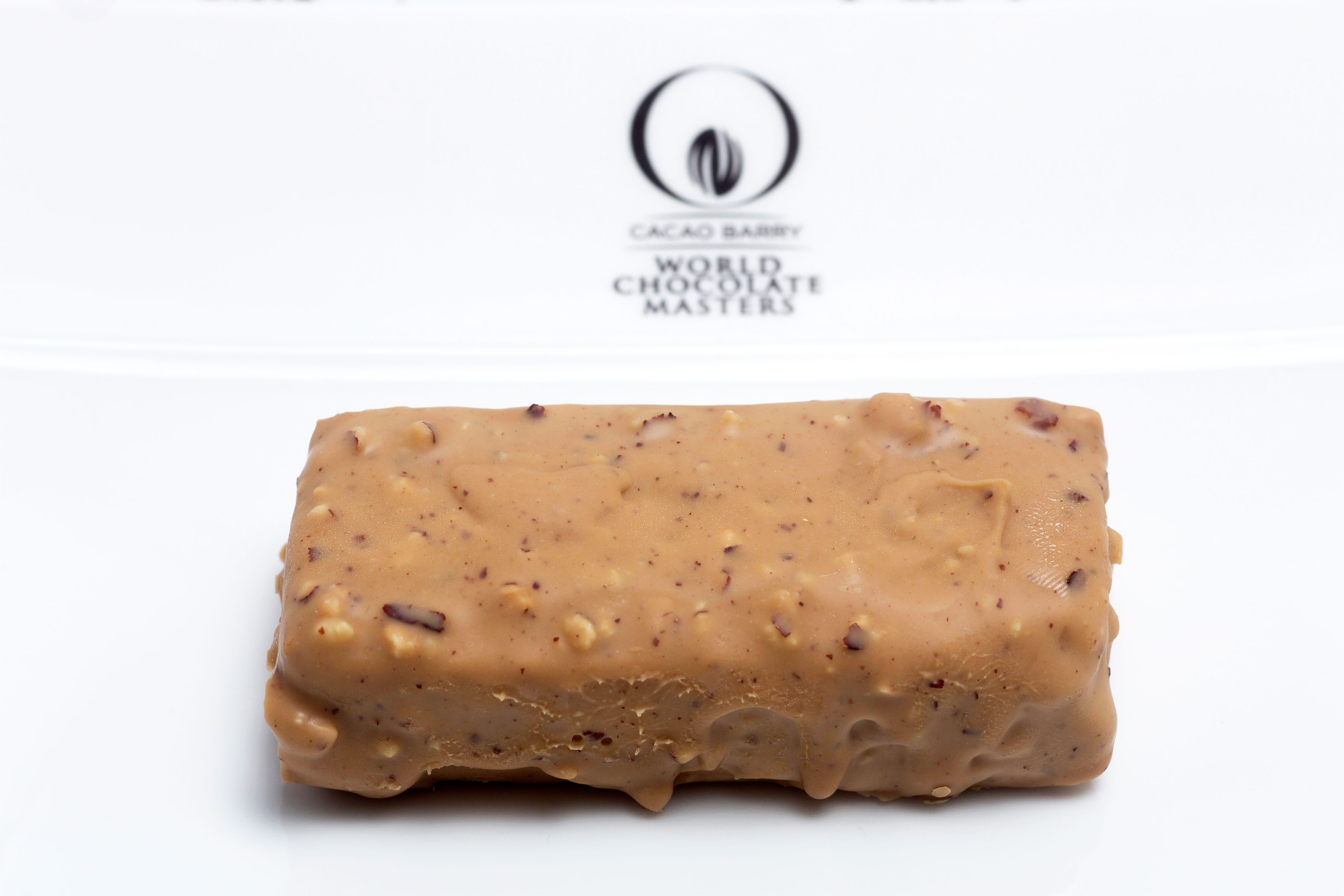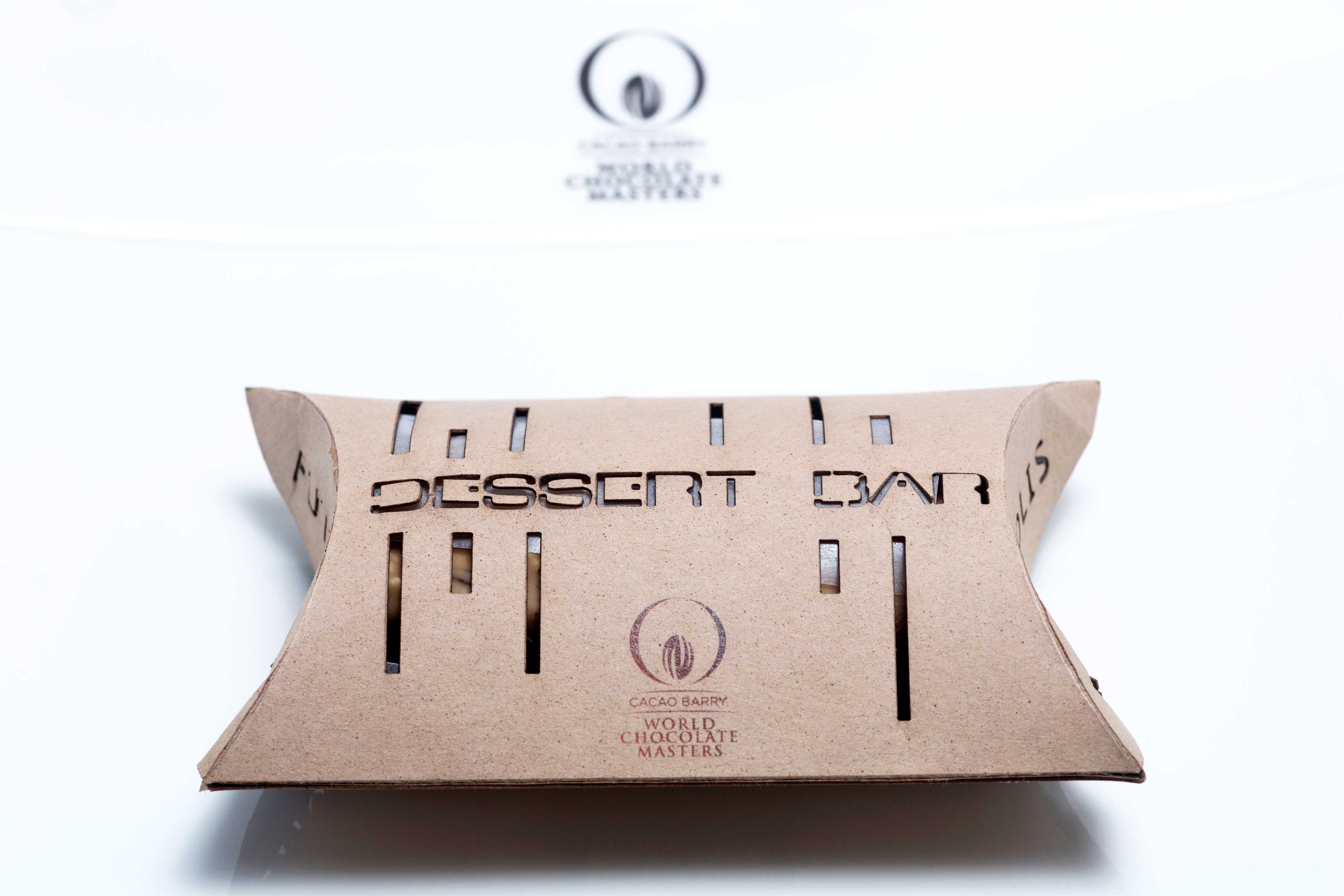 The chef's caramel, pecan and peach dessert bar combined the creamy taste of Zéphyr caramel 35% with tonka bean and vanilla. The bar consisted of caramel mousse, cocoa nib sable Breton, fresh peach compote and a silky smooth pecan praline sponge. Praline crunch topped it all off.
Wednesday, 11 October, 2017