The winning creations of Jingling Liao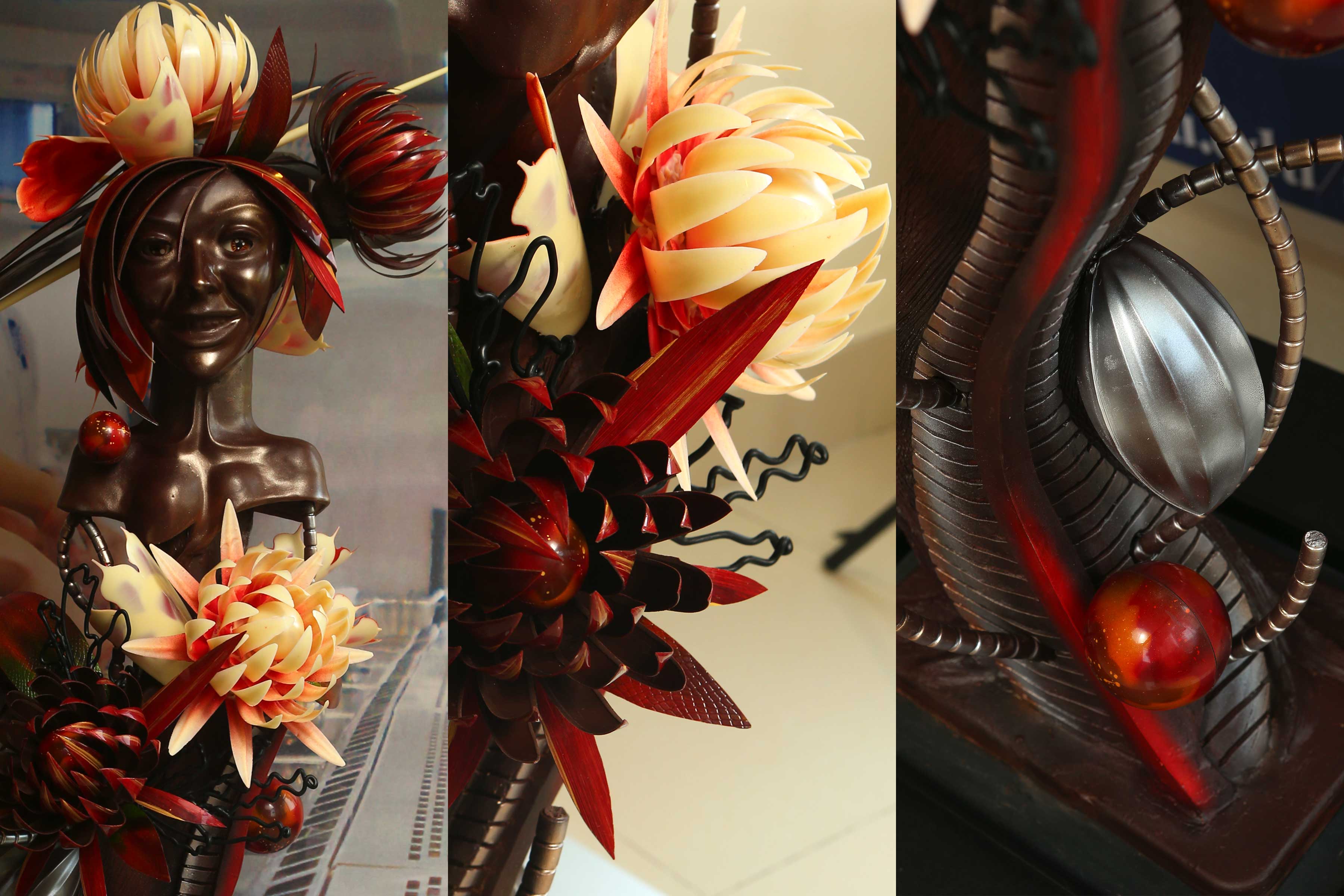 Jingjing's flowery showpiece puts nature in the spotlight. Her humanoid creation consists of a deep, dark red colour, complete with futuristic, silver details. The chocolate sculpture swiftly combines architectural techniques with a deep-rooted love for nature.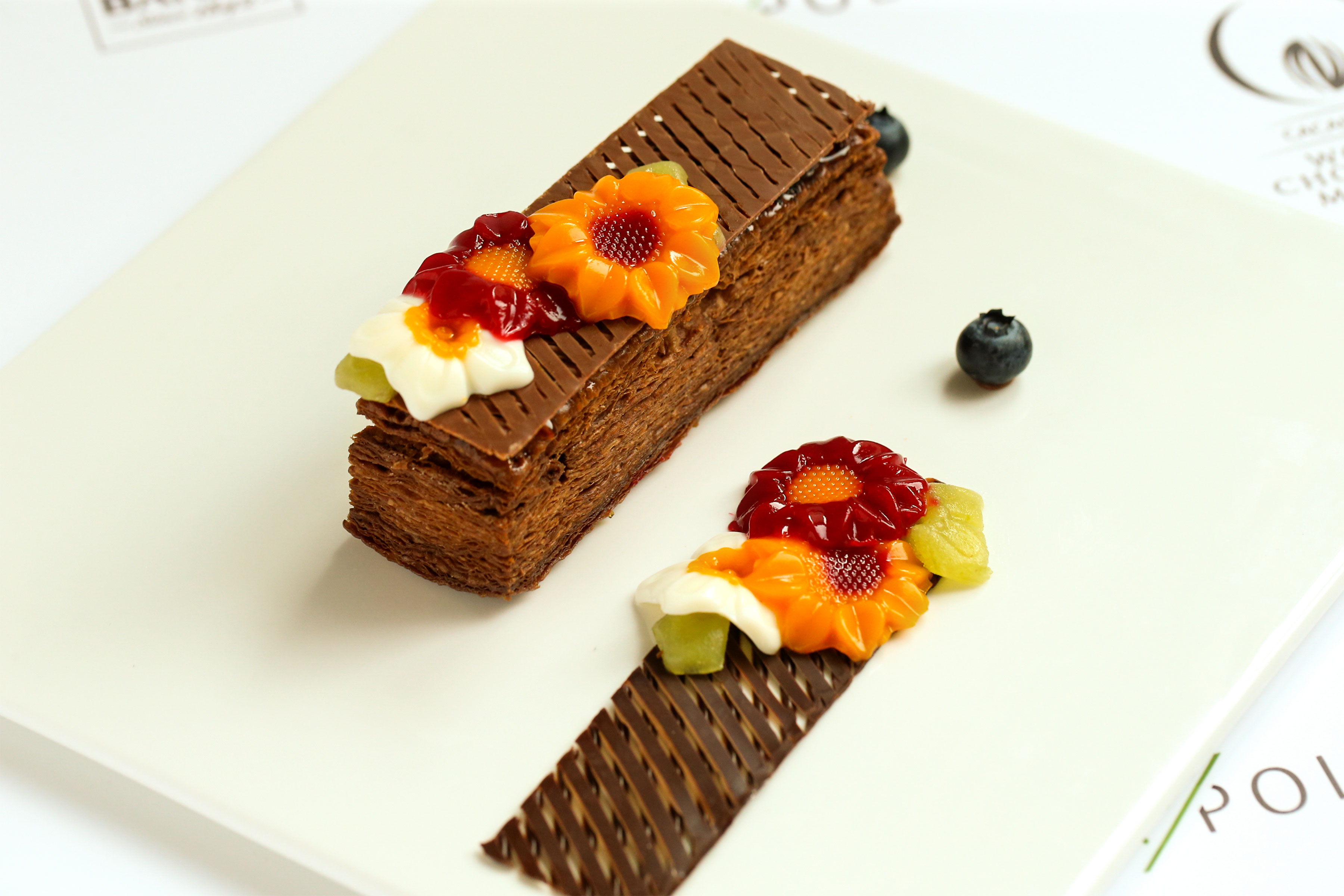 The chef's fruity mille-feuille was filled with an intense 75% chocolate flavour, fresh cream and raspberries for a flowery finish. All decorative elements would lead up to Jingjing's final showpiece. The jury greatly appreciated her coherent theme throughout the competition.
Chocolate Snack to Go

'COCOA TREE OF THE FUTURE'
With dried cranberry, white chocolate and a little touch of lemon, Jingjing created her ultimate 'Cocoa Tree of the Future' crunch: an exciting ode to the root of all our chocolate delights.